Editor's note: COVID-19: Economic Analysis is a series of articles comprising experts' views on developing micro and macroeconomic situations around the globe amid the COVID-19 pandemic. The authors of this article, Zhong Ling, PhD in Economics from Yale University, is an assistant professor of Economics at Cheung Kong Graduate School of Business
School shutdown by the COVID-19 pandemic has affected millions of learners in over 100 countries, but it has not shut down the desire to learn.
Many educational programs have gone online amid the coronavirus pandemic, tremendously expanding the market for online education. It provides students and parents with an opportunity to observe a full spectrum of education quality. The cost of online education, however, is fairly similar under government intervention. As a result, students who know what good teaching is like will be more demanding and have higher expectations of their on- or offline instructors than before.
This sudden change in the education market structure generates interesting economic implications. School quality does not matter so much at this point as resources from within and outside of the schools are both available to the students. This means the price premiums that parents have paid for houses in good primary and secondary school districts might not pay off. A good teacher's one-time lecture may provide higher level of social gains by benefiting many more than 50 students once it is recorded and is available for unlimited replay by the general public. Despite these externalities of online education, what is the effect of a sharply increased demand for online education on this industry?
Many educators and researchers, including myself, have been thinking and debating about how internet may increase the efficiency and quality of education. I want to discuss three aspects of the future of online education based on my understanding of the economics of education and recent observations of people's short-term solution towards moving traditional classrooms online.
Industrializing the online education
Preparing for online teaching is a very tiring task. According to a research article conducted by two analysts at Washington State University, online teaching requires much more time investment in preparation and after-class interactions with students, not to mention the additional time cost and pressure if the teachers want to further improve their teaching quality per asked by the students.
What does it take to offer a good online course? One must be familiar with the students' academic background, know the course material, prepare, teach, interact with the students, evaluate their work, record grades, and tackle technical challenges. Adam Smith would be very disappointed if he knew that this diverse set of tasks belongs to one man, and that there are hundreds of millions of this kind of multi-tasking man on earth in this modern economy. Unlike producing offline education, which is limited by class size, online education can be more efficient via teamwork with specialized team members, each taking care of their teaching task in which they have comparative advantage.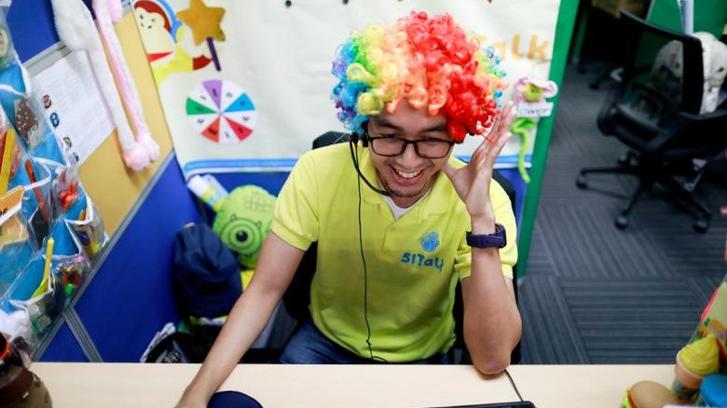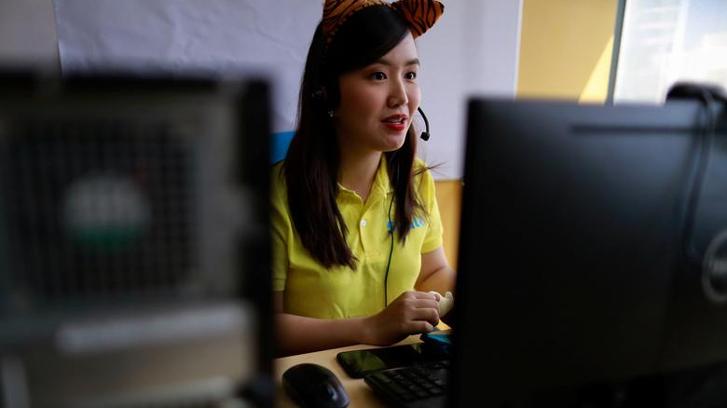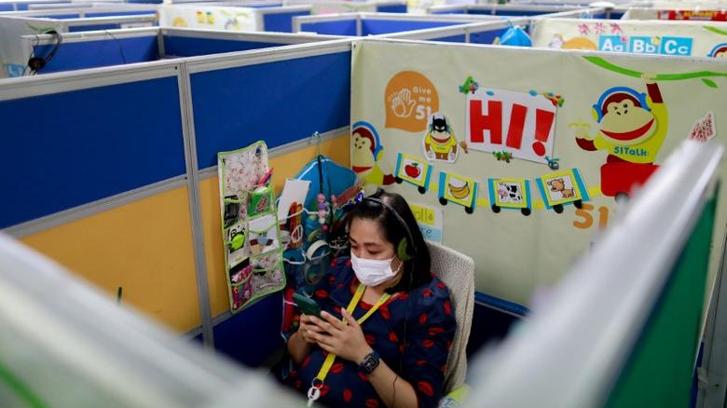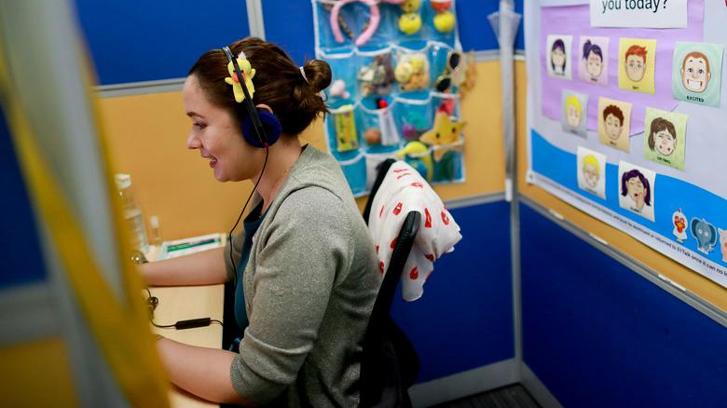 Existing online education platforms show some preliminary features of industrialized online education. The Massive Open Online Courses platforms of many prestigious universities and companies have their own websites, in which instructors are only responsible for presenting the course material, while other staff market the course, interact with students and take care of technical issues.
The next step in the industrialization of online education industry is to further break down the teacher's task. Ideally, the "producer" of online course material is a group of production units consisting of course designer, lecture notes or slides provider, on-camera instructor and other essential roles. Then the outputs of these online education material production companies are purchased by customers – education service companies that provide education material and services to students. These service providers also have one-on-one tutoring supplementing the online lectures. The education material producer and the service provider interact dynamically. The tutors in the "server" collect common questions, and then orders a standardized short video or reading material from the "producers." Individual questions are then sifted repeatedly, leaving fewer and more diverse questions for the tutors.
Personalizing knowledge, teaching style and learners
When people can mix-and-match education material from a variety of resources, they can make the education bundle a better fit of what they really need. Tailored curriculum is almost always preferred to a uniform schedule. It requires less education resource than one-on-one tutoring, and is thus cheaper in a market-oriented economy. In reality, parents are personal curriculum planners for their children. But in future, parents may be absolved from it. A curriculum planner, unlike sales personnel of online education platforms, would be a neutral consultant independent of any platform, and pick resources to assemble the client's learning agenda.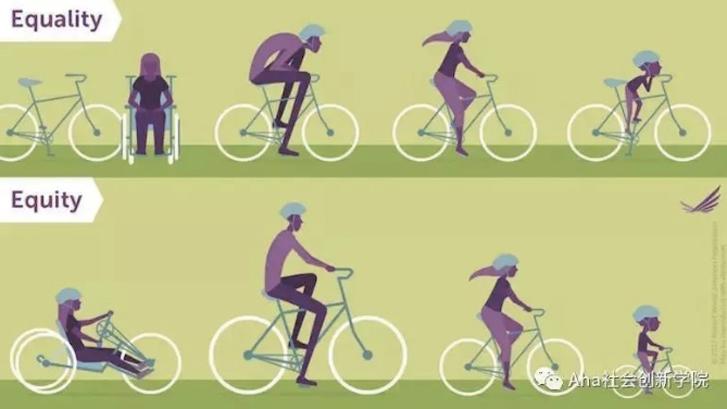 Personalization is more than choosing subjects, courses and knowledge points for the student – it is also about choosing the right teaching style. In offline teaching, the teacher chooses one single teaching style to optimize the average of students' learning experiences. Online education platforms allow students to study the same topic but with different learning approaches and depth. Students who have had online lectures, one-on-one tutoring and still want to learn more may find a 10-minute discussion at a professor's virtual office hour incredibly beneficial. Students who prefer social learning may need an active virtual community with good peers than an amazing teacher.
Integrating the components
Online platforms such as Canvas and Blackboard form a natural oligopoly with high entry costs and rigid consumers, while online education industry has much lower entry costs and tends to be a competitive market. In the case of China, where education resource producers find having their own platform is a profitable marketing strategy and have access to cheap technical support, online education organizations rarely share platforms. This results in a huge administrative cost on the learner's end – unintegrated educational resource is as inefficient as geographically discrete university campus.
Technological complication is more costly to children than to adults, implying that producing online education resource for adults would generate larger marginal return than for children. It would lead to unequal investment and development in online education resource for children. Luckily, some companies are moving towards integrating multiple online education components in one platform.
Schools in real life provide knowledge and opportunity for young people to socialize. However, we have not seen the contribution of online education programs to this. Social skills are more important than ever as automation, which is largely promoted because of the pandemic, reshapes the labor demand towards jobs that require interaction with people.
Can online education replace schools? I think the answer is no. Online education may have aided learning due to the coronavirus over the past four months. But the role of traditional education in shaping the character of the young generation is irreplaceable.
This article was originally first published here on CGTN
Enjoying what you're reading?
Sign up to our monthly newsletter to get more China insights delivered to your inbox.