If anything can shift Business Schools, it will be AI
All commentaries reflect the personal opinion of the author and are not necessarily the official position of the school and the magazine
Rationale for business schools: finding a job vs creating a job
Business schools originated late in the 19th century during the period of rapid industrial expansion, first in Europe and then in the US. For most of the 20th century, the schools made important contributions to global economic development by training a large number of managers to meet the growing business demand. But things began to change during the transition to the Information Age in the late 20th century. Mass deployment of computers and easier access to the internet, followed by the mobile internet, fundamentally changed the business landscape around the world. Not only did business schools grow rapidly in number and scale, but also found themselves having to reassess their raison d'être, this happened again both after the Great Financial Crisis in 2008 and now, at the dawn of the AI Era.
The recent explosion of AI capabilities means that helping students find better positions in the job market—the current primary goal of most business schools—may not be as relevant in the coming years. Many of the jobs that business school graduates currently aspire to are likely to be replaced by computer programs, meaning that schools need to find a new way to add value for their students.
A recurring theme I often find coming up when discussing the value of a business school qualification these days is that many students, particularly those at the MBA-level, are attending less for the learning aspects of the courses, and more for the degree certificate that they receive at the end. But, people soon won't necessarily need that piece of paper to certify their skills and training, as AI will provide other ways for people to validate themselves and their unique skillset, going far beyond the knowledge that they are getting from business schools.
Starting from the early days of the Information Age, we have seen a trend in which increasing numbers of talented young people choose to start their own companies rather than join large, rigid and hierarchical corporations. This shift was facilitated by advances in computing, software and the internet which allows individual entrepreneurs to reach a massive number of customers around the world rapidly and at low or even no increase in cost. Today, millions of startup companies are launched each year, creating jobs and wealth in countries around the world. And the question is what the role of business schools will be as a result.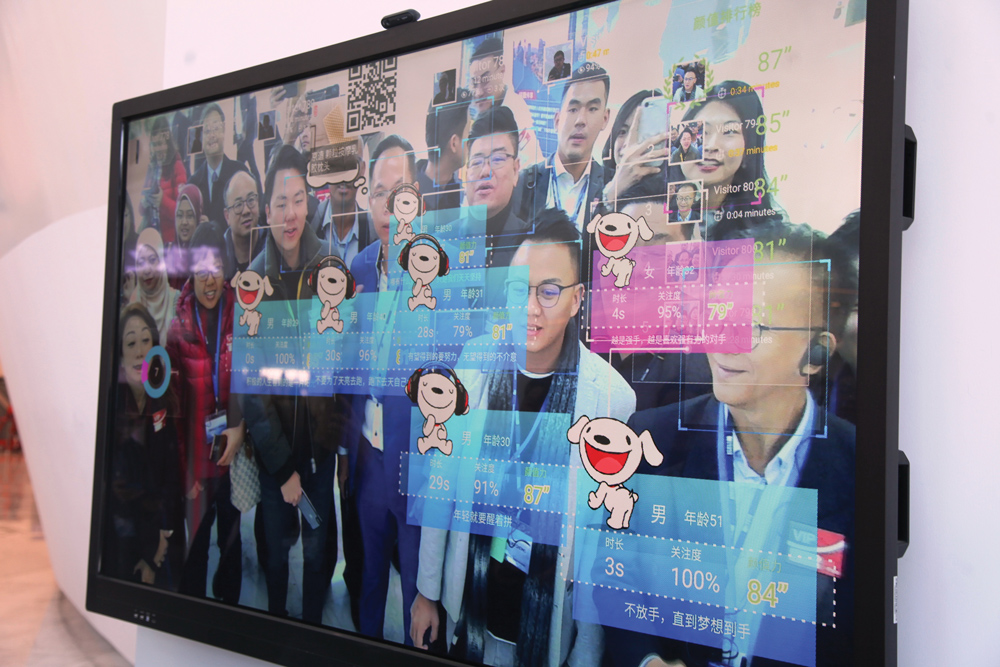 The growing number of available AI tools—such as image generation, coding, translators and Large Language Models (LLMs)—further lowers the barriers to entry for people starting companies. Thus, there will be fewer young talents searching for jobs in established large corporations, which will likely turn to AI to fill these roles anyway. Instead, they will look for opportunities to set up their own companies to meet their unique career and life interests, i.e. creating jobs for themselves and those of similar values and mindsets. Unlike the business school graduates of the 20th century who helped large corporations make more money, graduates now will be looking more to enrich themselves, while also prioritizing other issues, such as societal impact and other sustainability-related issues.
Students: start-up founders vs corporate execs
The increasing number of start-up founders are also likely to come from a wider range of university backgrounds, bringing with them the academic and practical knowledge required within their chosen sector. Students from engineering, law or humanities backgrounds will need special and personalized management education in the AI era to make business school courses, and the financial outlay they require, worthwhile. This change presents both challenges and opportunities for the schools, and many, especially those set up to serve established corporations, will find it hard to recruit top talents to their programs  unless they address these issues.
At the same time, business schools must leverage AI technology to meet the personal learning needs of start-up founders, and those that design and deliver personalized management education packages that go beyond traditional business subjects are likely to be oversubscribed.
Curricula: personalized learning beyond the traditional business domain
In recent years, a large number of business schools have put a lot of emphasis on developing quantitative skills such as data analytics, mostly due to the rapid digitalization of the business world. However, the reality is that those data analytics courses do not necessarily help their graduates gain an edge over those from engineering, maths and statistics departments, who are far stronger in quantitative analysis. Now they are all facing the extra risk of being replaced by automation and AI.
At the same time, new developments in AI are creating unprecedented opportunities for management education, whether it be provided by the corporate world or by business schools. Critical thinking has always been essential in terms of running a business, which was especially true during the Industrial Age when cost and efficiency were key consideration, but now creative thinking is becoming increasingly important, as it helps businesses stand out within established industries, reaching the places that AI alone can't yet touch.
AI can help students not only better understand themselves but also help them better understand their business stakeholders. Using the technology, students will be better able to identify their own specific learning needs and potential avenues for improvement before they sign up to any management education program. With this enhanced information from students and equipped with latest AI tools, educators will be able to provide each of the students with a unique learning package, including content beyond the domain of traditional business school knowledge. The personalized programs can be delivered to meet students' preferences. Some content may be delivered in person to fulfill the need for student interaction and networking, but also online for students in other locations who do not have the time to travel. AI can also help source and organize relevant content from around the world on subjects specific to students' needs, business-related or otherwise, in a way that has never been possible before.
While most basic skills can now be obtained quickly through the use of AI, the time saved should be invested in learning about a broader range of skills to provide students with more tools to understand and manage a world that is full of applied AI. These skills can be chosen to suit students' needs and capabilities and can range from biology, blockchain and engineering, to philosophy, history and international relations.
Above all, business schools must now add value by enhancing the skills that are hardest for AI to replace. Students should also spend more time on human issues which can help them lead and manage with empathy and compassion, while AI takes care of the business processes. In other words, business schools must start focusing on students' hearts as well as minds to remain relevant in the age of AI.
Professorial role: from a knowledge provider to a creativity enabler
For years, the role of the professor has been one of academic distinction and while that remains true, for business schools there is a growing emphasis on those conducting classes having up-to-date industry knowledge and experience interacting with business people.
While you still see a number of professors from a wide range of academic backgrounds invited to speak on the global stage, fewer business professors are being invited to prominent events. Professors of political science share their views at such events on today's complicated geopolitical landscape and AI professors offer evaluations of the impact of the latest technological developments in business. But industry professionals are increasingly viewed as more relevant than professors to the business audience.
Within business schools, professors will be subject to the same forces of automation as the workforce at large, and opportunities for new roles will be created in the same way as traditional work tasks are taken over by machines.
One of the common arguments made by our MBA students is that academic research often has little to do with immediate business issues, which are their major concern. In some disciplines there is so much research already out there that it can take a lifetime just to catch up with all the developments. What business leaders need is information that they can use straightaway. Perhaps there is another opportunity here for AI to assist, but I believe that it may actually be an opportunity to reconsider the role of the professor.
Certain types of information will be increasingly accessible through AI, so a good education will be one that helps people to ask the right questions, and professors can and should play this role. This is not necessarily a revolutionary idea, but in order to add value in future, it will become an ever more important part of any curriculum.
AI-enabled professors will have much better opportunities to develop alongside their students, organically integrating personalized content.
The ability to distil information in a unique way so that anyone can understand and inspire students through engaging behavior will be a valuable skill for professors in the future.
Networking: at business schools or elsewhere
Another important function provided by business schools is the facilitation of networking, and courses will remain useful for meeting new people and forging connections even in the AI Era. But on the other hand there are myriad other places that offer similar networking opportunities without the same cost or time commitment.
The fact is that AI will make most parts of the current business school approach irrelevant while creating new opportunities for those who embrace the need for change, and leverage new tools to serve new purposes, curricula and pedagogies. It has proven difficult in the past few decades for business schools to introduce changes even when they were obviously needed. But the revolutionary nature of AI may provide a much needed push in the right direction. It may be their last chance.
Zhou Li, Editor-in-Chief of CKGSB Knowledge