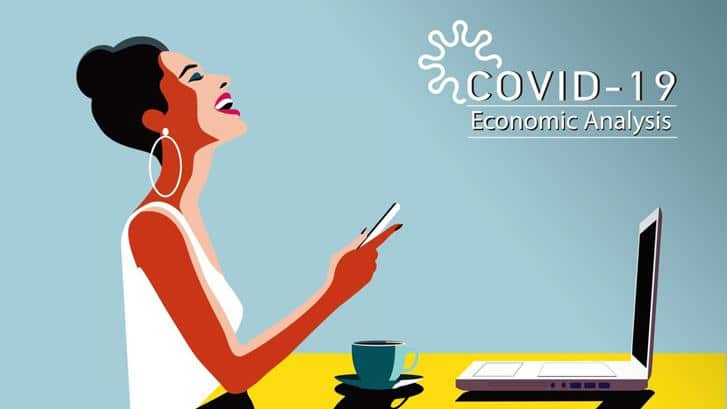 Editor's note: "COVID-19 – Economic Analysis" consists of articles written by experts and scholars on the global micro and macroeconomics amid the coronavirus outbreak. Zhong Ling, PhD in Economics from Yale University, is an assistant professor of Economics at Cheung Kong Graduate School of Business. The article reflects the author's opinion, and not necessarily the views of CGTN.
Amid the protracted global fight against the COVID-19 pandemic, China is experimenting with remote working on collaborative platforms. Although many Chinese have worked outside their offices previously, this time is different – the new coronavirus has forced people to work full time from home.
Companies have begun to shop for online working platforms with a variety of functions, such as DingTalk by Alibaba, Feishu by ByteDance, and Wechat Work by Tencent. All of these platforms offer the same services as Google Drive, Dropbox, Zoom, and Doodle Survey, in addition to supporting daily check-ins and a payroll system. Firms have been eager to continue carrying on business as usual so much so that their demand is generating a huge market for online working tools.
DingTalk, for example, says it has been supporting over 200 million users from 10 million organizations since February 3. It's also interesting to see over 1 million 1-star reviews on the App Store, which reflects the frustration of workers and students who found themselves unable to extend their Chinese New Year break in the presence of platforms supporting teleworking. Various platforms soon began to offer free accounts as they sought larger market shares. The market size of China's remote working industry is expected to grow by 104 percent this year, according to estimates.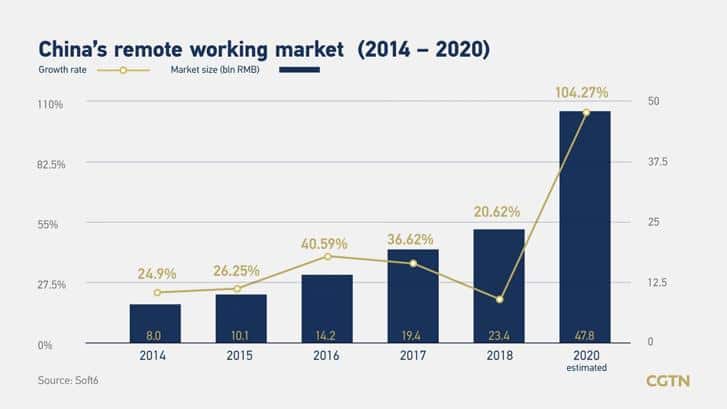 The general public has become a lot more exposed to discussions about teleworking. Most comments have focused on saving time, saving rent, and delayed communications.
However, I want to explore some effects that may seem secondary at the moment, but might be dominant in the future.
#1 Teamwork can be better online
The impact of remote work on teamwork and task processing is not small. When new users of an online platform adapt to video conferences, experienced users have become skilled in using different tools to outperform offline efficiency.
Observing how developers of a tool use their products, in my opinion, is usually quite inspiring. The developers of Feishu at ByteDance use a method called the "SamePage Meeting" to discuss documents that need to be reviewed, revised, and approved by multiple team members.
"The meeting method saves a tremendous amount of time by collecting feedback concurrently, compared to the traditional discussions where opinions are presented sequentially," says David Xie, vice president of ByteDance. "Before the SamePage meeting, we'd post on Feishu the document for discussion. The first part of the meeting is quiet, during which everyone reads the document, and posts comments simultaneously. Then in the second part, we verbally address those comments." This online strategy simultaneously connects all reviewers' time and encourages them to reach a mutual agreement on how to process or whether to approve the document in a short period of time.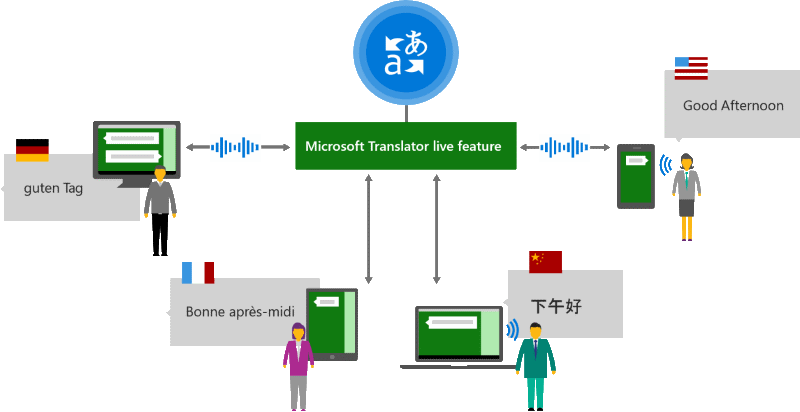 The language barrier is another bottleneck in globalized, internet-based team interactions. Simultaneous translations are well developed by Baidu, Microsoft translator, and Google Translate. Online collaboration platform developers in China are working to include simultaneous translation in video conferences, to provide real-time subtitles in languages at the user's choice. This feature will allow the participants to focus on the meeting content in their respective native languages. It is going to be more user-friendly, efficient, and economical than providing simultaneous translators in meeting rooms.
#2 Human resource management approaches when working remotely
Many human resource management techniques become unpractical when used online. Managers haven't been able to manage assessing employees' progress and work performance without physically monitoring them.
Managers online become less patient. If an employee fails to respond to the manager's requests timely, suspicion quickly arises that they're engaged in other businesses. Would this suspicion exist in a similar scenario taking place in the office? Probably not – the manager knows that the employee is working but just not at their desk at the moment. To help the managers keep an eye on their employees, many platforms have installed monitoring devices. However, the more a manager keeps tabs on employees through the platform, the more dissatisfied the employees are. As users' preference and platform reputation iterate, the quality of workers and firms on an online working platform will strongly correlate with how far the platform pushes the manager's power into the worker's privacy and freedom.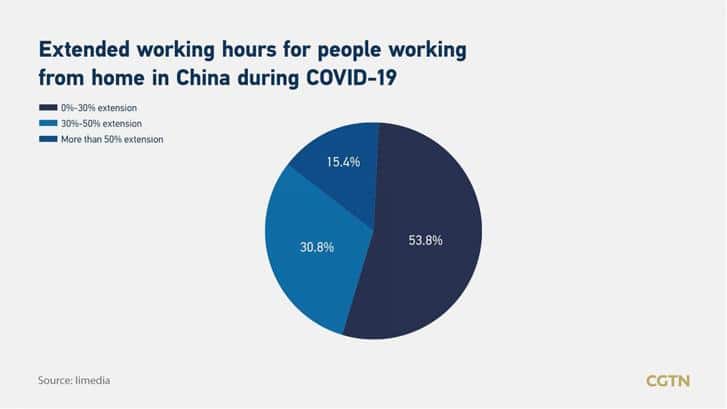 Both workers and managers work longer hours. A survey conducted by Iimedia indicates that 46 percent of workers extended their working time by at least 30 percent during the COVID-19 in early 2020. A study published on Human Resource Management Review shows that remote work creates expectations that managers can and should work at night and weekends. Does this mean the workers have to work whenever their managers feel like working? Are the additional hours reflected in their payslips? The intuitive solution is to modify employment contracts or company rules to fit the remote work environment, or even better, to consider a step forward in the labor law.
#3 Is there something that remote work can't do after all?
First, setting up task priorities. Let's suppose I want to make sure the assignee of a job task understands its urgency. I have to weigh between the emergency level of the task and the favor I'm about to owe to the assignee by walking to their desk to stress its importance. So I only do it occasionally. The remote working scenario erases the social costs to set a high priority on a non-crucial task. Now we enter a "war of attrition," in which the prize, realized by a requested task being completed first, goes to whomever chooses the aggressive strategy throughout the game, i.e. tagging every task with the highest priority. In equilibrium, every single task would be tagged as an emergency, and everyone would end up having countless emergency tasks on their to-do list.
Second, facilitating conversations between managers and employees. Remote team leaders have to handle tricky situations such as expressing negative opinions or providing correctional comments through the platform. They can easily discourage the worker. When talking in person, the leader could detect the employee's reactions to the distressing topic and make eye contact or grab lunch together to offset the negative emotions. When it's online, the best that a leader can do is to talk to the employee via video chat.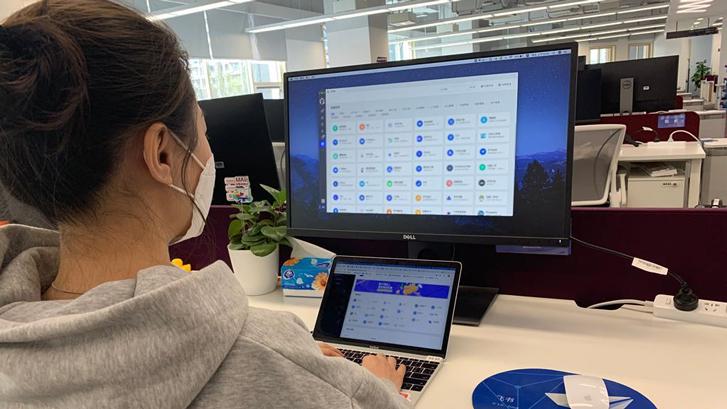 A research study published on Computers in Human Behavior illustrates that signal delays at video conferences force people to allocate most of their attention to the content rather than emotional feelings. So signal delays, in fact, help people stay unbiased when interlocutors don't know each other well, while signal delay becomes an added lift to the level of frustration once they are more familiar.
For the past seven weeks, COVID-19 has trapped most Chinese people at home and introduced them to the possibility of working from home. Online collaborative working platforms are massively used by Chinese firms at a time when workers can't get to their offices. I am positive that a lot more people will rely on the internet and working platforms to work at flexible locations at some point in the future.
But when the outbreak is over, will people forget this COVID-19-induced experiment and return to their offices, or will they take stock of this experience and use it as a step towards accommodating flexible workplaces? I hope it will be the latter.
(Graphics by CGTN's Wang Tianyu and Qu Bo)
This article was originally first published here on CGTN.