Li Haitao, Dean's Distinguished Chair Professor of Finance, Associate Dean for Business Scholars Program, Associate Dean for Alumni Affairs and the Development Foundation, Director of the Family Business Research Center, CKGSB
China will play a vital role in encouraging more RCEP members to engage in building a better cross-border digital payment system.
The Regional Comprehensive Economic Partnership (RCEP), aims to create the world's largest free trade zone, consisting of 15 countries, 2.2 billion people and a total GDP of USD $25.6 trillion. The members are diversified in resources. While China is the world's manufacturing center, Southeast Asian countries are known for their natural resources and Japan has been exporting electronic products worldwide for decades. Such diversification gives rise to the huge potential of intra-regional trade and commerce, which in succession calls for a smooth cross-border payment system.
Traditional banks and the SWIFT system still play a vital role. However, the SWIFT system has long been criticized for its high cost and low efficiency. Banking card organizations such as American Express, Visa and MasterCard, have complicated interface systems, requiring high amounts of cash deposits and the risk of withholding payments.
This makes this an opportune time for the development of digital cross-border payment, which not only increases the efficiency of payments across nations that can be done in seconds through QR payments, but also helps in easing procedures, since the entire flow of cash and capital can be traced digitally.
The digital payment trend has only intensified with the increasingly capricious nature of the COVID-19 pandemic. With billions of people facing restricted movement, digital payment has become the only way for them to make payments across borders.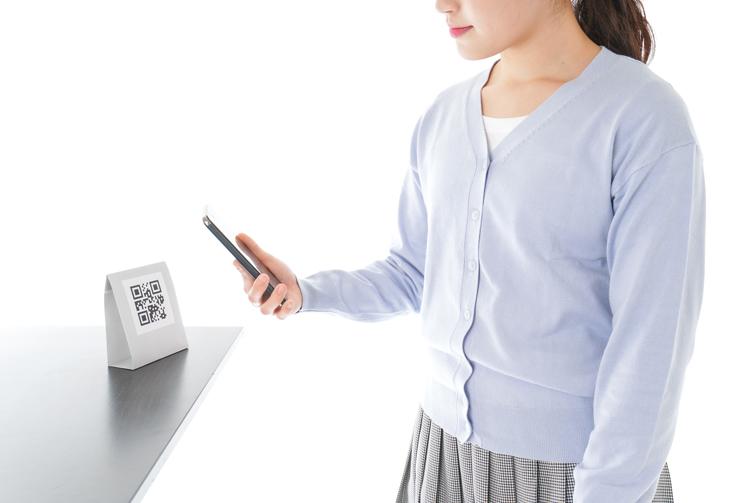 The seemingly ongoing Russia-Ukraine war is another driver in the development of digital payments. With Russia being excluded from the SWIFT system, the current international cross border payment system has become more fragile and uncertain, given that Russia is still the 11th largest economy in the world and has ties to a complicated global trade network with more than 100 countries, including RCEP countries.
But, how can an efficient cross-border digital payment system be set up for RCEP?
The Fast and Secure Transfers (FAST) and Singapore Quick Response Code (SGQR) from Singapore, the Unified Payment Interface (UPI) system from India, along with their counterparts from Thailand, all represent Asian countries' efforts to achieve a smoother regional cross-border payment system. However, with smaller domestic markets and GDP, their transactions and market shares are limited.
China's Cross-border Interbank Payment System (CIPS) is another cross-border payment system that reaches a much wider range. It covers over 180 countries and, in 2021, its trade volume grew by 51.6%. But with the uncertainty of the COVID-19 pandemic and ongoing Russia-Ukraine war, we must be prudent when talking about its future growth rate.
Nonetheless, China does have an advantageous position in promoting cross-border digital payments across RCEP nations.
Firstly, compared with other Asian countries, China's growing GDP is overwhelmingly large. In 2021, China's GDP reached USD $17.72 trillion compared to the USD $23.04 trillion GDP of the United States. The gap continues to narrow year on year. As the world's second largest economy, China's Renminbi (RMB) should have a bigger say on the international payment system, especially within the RCEP region.
Secondly, China has set up a relatively mature digital payment system in its own turf. In 2021, over 872 million Chinese people, accounting for 61.72% of its entire population, had access to digital payments and over half of the payments made in China were done electronically. This rapid development has given rise to related laws, regulations and infrastructures that are constantly improving. Furthermore, a batch of third-party cross-border digital payment platforms, such as AliPay, Tenpay, Lian Lian Global and Baofu, have all refined their services over the past three decades, thanks to the rise of China's cross border e-commerce. These have all paved the way for China to further expand digital payments abroad.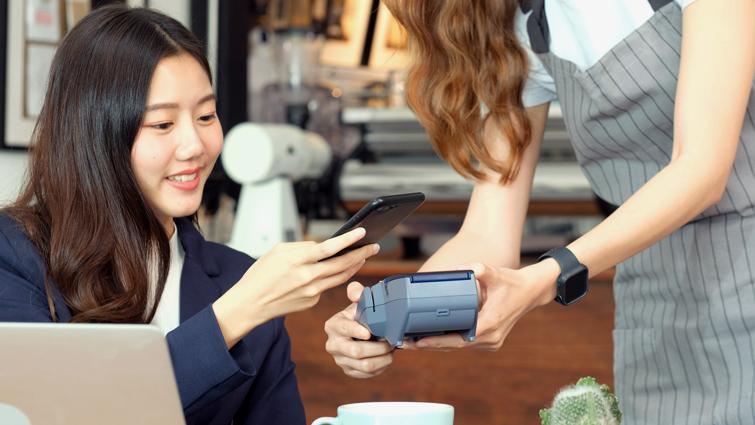 More importantly, China has been exporting its e-commerce to the rest of the world, escalating the development of global cross-border digital payments. While Alibaba is a veteran in this field, there are many new players emerging. For example, China-based cross-border e-commerce platform, SHEIN, has surpassed Amazon to become the world's number one shopping app in 2021, with an annual revenue growth rate exceeding 100% over the past eight years.
China can play various roles in facilitating better cross-border digital payment systems within RCEP.
Firstly, China can serve as an example by creating infrastructure for cross-border digital payments, including establishing laws, regulations and technology. China can be an excellent reference for almost all of the diverse nations in the RCEP region – from developed nations like Singapore to less developed countries like Laos and Cambodia – since it has gone from an underdeveloped nation to a powerhouse for digital payments.
Secondly, China's practice of encouraging multiple players is also a good model. While the state-owned Union Pay offers cross-border digital payment services in over 170 countries, private players such as AliPay and Wechat Pay are also expanding their service scope.
Third and most importantly, China will play a vital role in encouraging more RCEP members to engage in building a better cross-border digital payment system. This is understandable given its giant GDP, successful e-commerce and ongoing Belt and Road Initiative.
To achieve this goal, multilateral agreement is a must. But it's truly difficult given that the development stages of cross border digital payment in RCEP countries are vastly diverse. For China, offering both technological and financial support for those underdeveloped countries can be a way to start.
Another problem is, while technology has hastened the development of cross-border digital payment, it also gives rise to complicated regulatory matters concerning data security and privacy protection, etc. Though this is not a problem that can be solved purely with technology, China will have to put an emphasis on technological development worldwide.
The good news is, multiple RCEP countries have or are in the process of embarking on their own sovereign digital currencies, or central bank digital currency (CBDC), which is believed to boost a mature cross-border digital payment system.
Singapore has taken the lead to develop retail CBDC through the Global CBDC Challenge. In 2021, Singapore, Australia, Malaysia, and South Africa have all reportedly developed prototypes and test shared platforms to process cross border digital currency transactions. Japan is also looking at starting its own digital currency. China, has seen a relatively successful launch of its digital currency at the Beijing Winter Olympic in 2022, which has further spurred the market's imagination for an RCEP region with a free flow of currencies and digital payments.