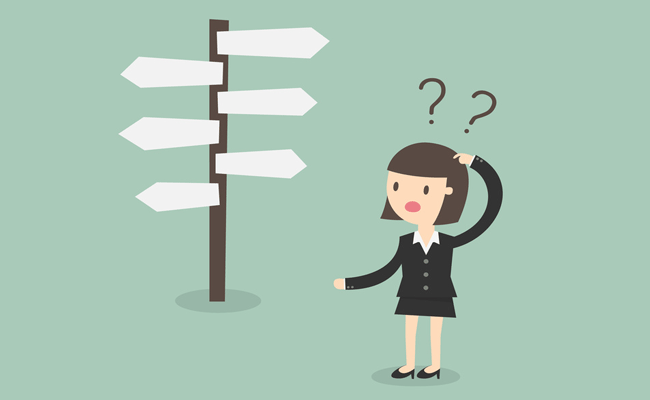 Finding a better work-life balance depends on setting clearer priorities.
Women everywhere face the challenge of juggling their responsibilities at work and at home, but for ambitious professional women, the tradeoffs can be even more daunting. Meet the partners of an important new joint venture or be a part of your daughter's one and only fourth birthday party? Interrupt the audit committee meeting to find out why the babysitter keeps calling or have your admin tell her to call back later?
The situation might seem hopeless, but Carol Kivler, a New Jersey-based coach for global business executives, says that there are a number of things that an executive can do to take charge of her own life.
Q. Why is a work-life balance so difficult to achieve?
A. Many of my high potentials, especially the women, struggle with this issue. My clients tell me, 'Carol, I'm not doing well at work and I'm not doing well at home.' Women can self-sabotage. Society puts enormous pressure on us to be perfect in everything we do. We get pressure from organizations, we get pressure from the media and we also get pressure from ourselves. Sometimes, we're our own worst enemy. It's not the business that's putting pressure on me, it's me putting pressure on myself.
Q. How can you tell if you're suffering from too much stress?
A. You may suffer from sleep disruption. Panic attacks are also common. I can't tell you how many of my executives have spent a weekend in the emergency room. I'm talking of 34-year-old men and women with chest pains—one particular woman was there at least once a month with chest pains fueled by the pressure of stress from her job. Often, I see extremes—you don't want to get out of my bed or you can't go to sleep; you forget to eat or you eat too much.
You start to isolate, you start spending more time by yourself. You're into mindless activity. You start to lose yourself in either television or the internet. Or you start to abuse substances because you want to escape. You should pay attention to these feelings—chances are, it's your mind trying to tell you you're a 'human being', not a 'human doing'. You can't just keep doing, doing, doing. You'll burn out.
Q. How do you break out of this trap?
A. The first thing I tell a client with work-life balance issues is that women can have it all, just not at the same time.
That's a hard pill to swallow. To prove it, I'll say to them, 'I want you to sit down and write down everything you have on your to-do list and the approximate time it's going to take you.' And they'll come back with 33 hours of tasks. Well, there are only 24 hours in a day to begin with. Look at the unrealistic expectations that you're putting on yourself. I often tell my executives, 'I want you, at the end of the day, to not knock yourself down for what you didn't get done, I want you to celebrate what you did accomplish, because then you go into the next day with a much more positive attitude.'
Q. What next?
A. You have to lower your standards in places. If you're going to take on a high-pressure job, then you need to get more help at home. If that means hiring other people to help you, get the help you need. Do what you do best and hire the rest.
If you want to be the mother who bakes cookies for the classroom, that's fine—if that's what is on your priority list, you'll make time for that, but what else are you dropping so you can do that? If you're taking on a big thing, what are you going to drop off of your schedule? It's not that you're going to say goodbye to that forever, but right now, you have to say goodbye to a few things. You have to pick and choose. Only after you make conscious decisions about your priorities and get rid of the guilt around what you can't do yourself will you start to feel you have some control.
To an extent, you can cut down your workload by noting what's needed very carefully. You may have to get a little creative here. Write a little note and put it in your child's lunch before you leave for work. Even though someone else may have made the lunch, your note is in there. If you don't get home until late at night, record a story so she's hearing your voice before she goes to bed, or buy two copies of the same book, take one to work, and spend 10 minutes reading her the story over the phone.
Q. And at work?
A. Try to set expectations early, when you're first given a promotion. You need to have a heart-to-heart with your manager. Your manager needs to give you his expectations and you need to put your expectations on the table as well. What do I mean by that? If you have small children, you might say, 'Look, I have a two-year-old and a four-year-old at home. There will be occasions when my children are sick and I'd like to be at their side. If that's the case, I need some flexibility to work from home.'
When you put that out on the table to begin with, you have a better chance of the boss understanding what you need from this job. The goal is to come up with mutually accepted expectations, which is not what most of us do. We just take everybody else's expectations and take them and take them and take them, but for a better work-life balance, you need to start your job with mutually accepted expectations.
Q. Isn't it risky having that talk?
A. It's riskier not to. If you don't get enough help, you're going to burn yourself out, your children are not going to be happy, and you're not going to be happy. It's not necessarily all that risky, either. You may need the job, but guess what? The job needs you. The company needs your expertise.
Q. I imagine the other difficult conversation here is with the husband who's not keen to be the 'wife' of the relationship?
A. Most men will do whatever you ask them to do if you ask without an attitude. Sometimes we need to sit down with our husbands and say, 'You know what, it's too much for me, and I need your help.' There's something about the human psyche when we say, 'I need your help', that goes, 'Whoo whoo! I'm important! I'm needed!' Especially where most of us have two parents working. It may be on Sunday night you sit down and decide who's going to do what for the week: who's going to do carpools, who's going to get dinner on the table, who's going to put children to bed, based on what your week looks like. And when both of you are going to be totally tied up, bring a third person in to help.
Q. Is that something people are getting better at now that the technology is getting more mature?
A. No, it's getting worse. Because now you're at 24/7 access, and many of us are working globally, including me. I am now [working] in 26 different countries, so I've got to adjust my schedule. There are some mornings where I'm starting at 6 am because around the world it's the middle of the day. When I do that, I'll tell my executives, if I'm starting at 6 am, I'm done at 3 in the afternoon. It's all about knowing your limits, setting boundaries and prioritizing. It's about making decisions about what you're willing to do, and that's hard.
Q. Is there a good time to set boundaries?
A. You should set boundaries when you're starting a relationship or starting a project with new people. You need to ask, 'What are the ground rules about how we're going to work together? What can we expect from each other?' You need to be upfront, and you need to let them know what they can expect and what's expected of you.
Most of us don't put the game plan out there. We start work without knowing the whats, whys, hows and wheres, and when we fall behind our bosses' expectations—even if the expectations are unrealistic—our supervisors become resentful. I tell my executives, the minute you recognize these expectations are unrealistic, you need to go in and tell them what is possible. If you make a habit of overpromising and underdelivering, you'll get a horrible reputation.
Q. How about boundaries for yourself?
A. Something as simple as taking a lunch break can be crucial. Even 30 minutes away from the desk can make a huge difference. And if you eat in 10 minutes, go for a 20 minute walk; you'll feel like a new person when you get back to work. Otherwise, you get to a point of no return on your investment of time: you're too tired, you have no concentration, no creative power, and you've maxed out your endurance.
Enjoying what you're reading?
Sign up to our monthly newsletter to get more China insights delivered to your inbox.