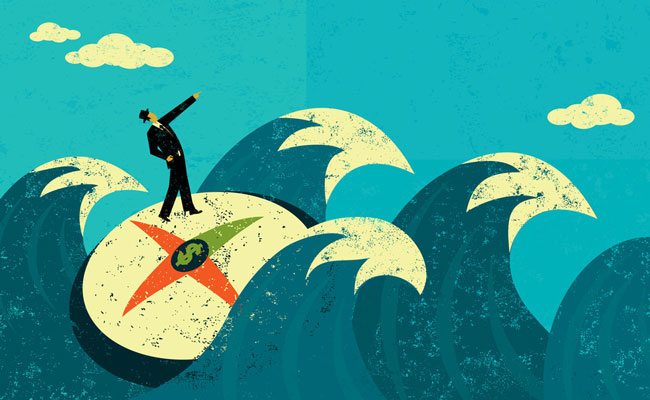 The key takeaways from the 2015 Lianghui, the two annual meetings that set the agenda for the Chinese economy.
The 2015 Lianghui, the annual meetings of the NPC (National People's Congress) and CPPCC (Chinese People's Political Consultative Conference), has officially ended with Premier Li Keqiang's Q&A, which was attended by around 800 reporters from the country and abroad.
This year's Lianghui, which started on 3rd March, focused on a wide range of hot-button issues: from China's economic growth and the government's anti-graft efforts, to commitment to curb smog and college entrance exam reform. As part of Lianghui's opening ceremony, it is customary that the Chinese Premier deliver the annual government work report, and unveil key figures such as China's GDP growth target.
So what are the key takeaways from this year's Lianghui?
The Chinese economy was undoubtedly the focus of Premier Li Keqiang's report this year. Li announced that China will aim for 7% GDP growth in 2015, increase China's Consumer Price Index by 6%, and 'balance' the RMB exchange rate. Another area of extraordinary significance is the environment. Li Keqiang has been very serious about tackling China's smog and other pollution issues, and during his speech, Li called for a 3.1% drop in carbon dioxide intensity and zero-growth in coal consumption in some industries.
The NPC and CPPCC meetings are attended by not just policymakers, but also many celebrities such as well-known entrepreneurs and movie stars. Lei Jun, CEO of Xiaomi, floated a proposal for building a more friendly environment for start-ups, while Robin Li, CEO of Baidu, talked of a program titled "China Brain" to enhance of use of artificial intelligence in China.
What else from Lianghui was noteworthy? See the infographic below to find out.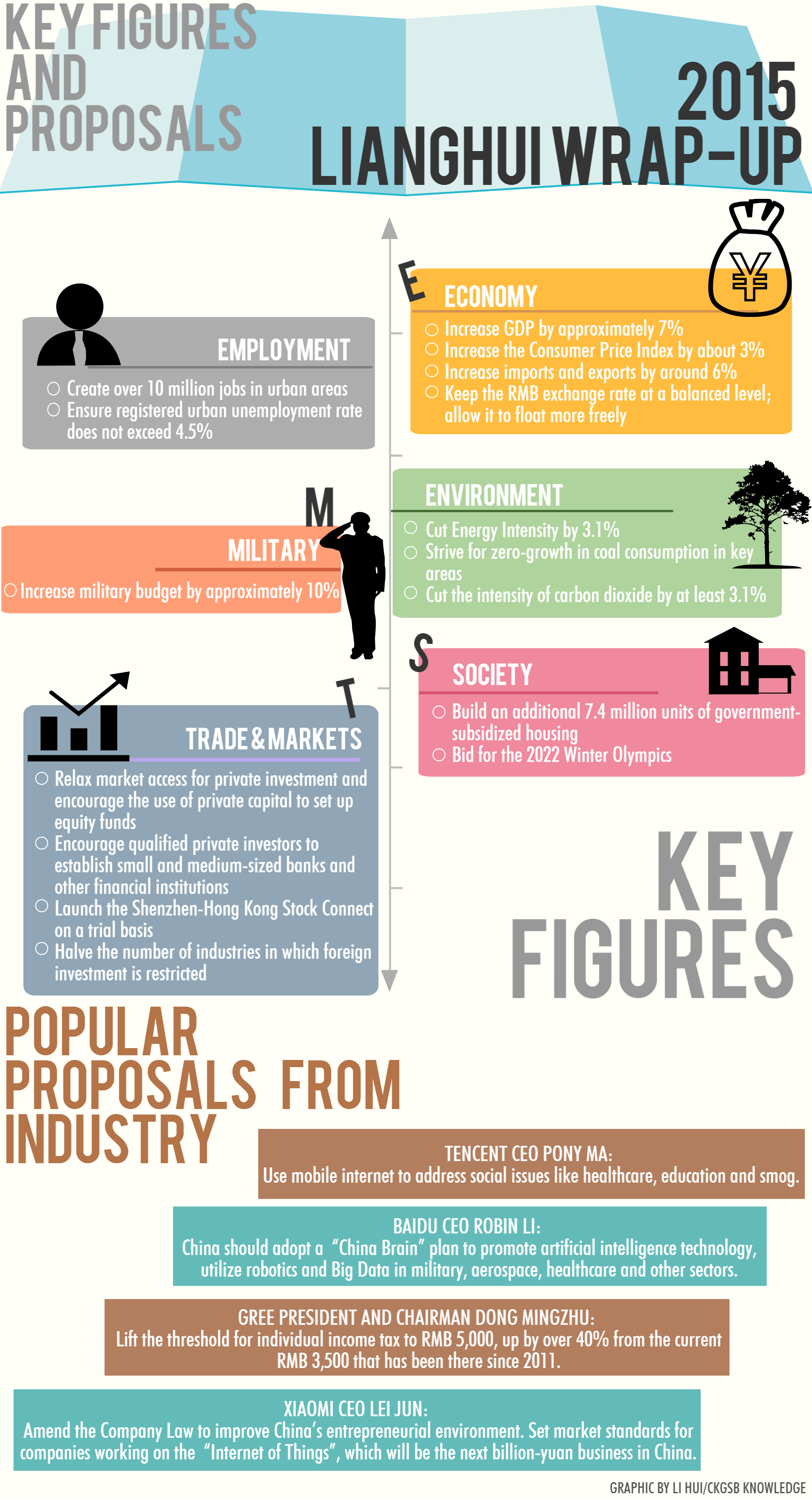 To read about the six buzzwords that came up during this year's Lianghui, please click here.
Enjoying what you're reading?
Sign up to our monthly newsletter to get more China insights delivered to your inbox.