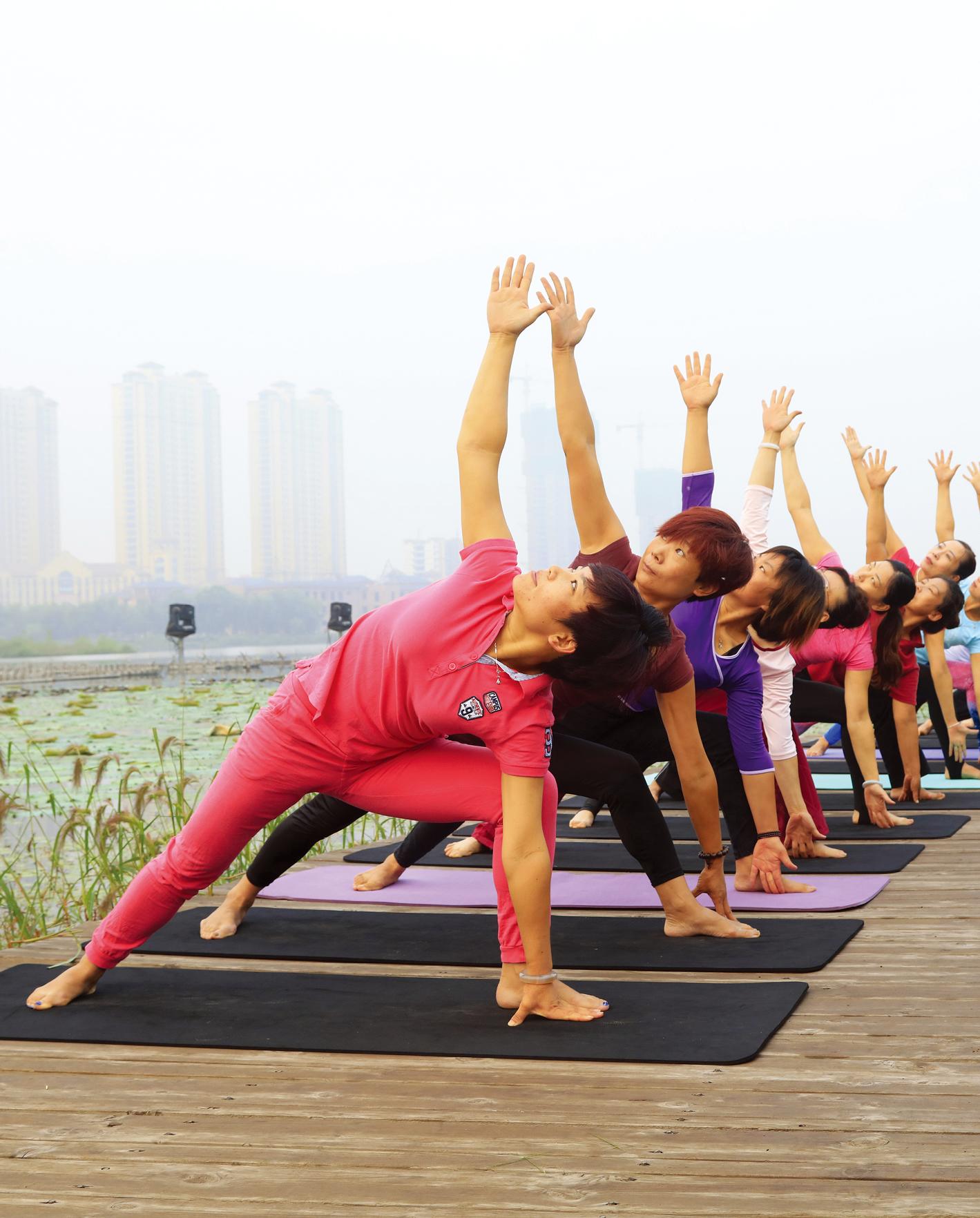 SANGHA Retreat by Octave Institute, in Suzhou west of Shanghai.
The seismic shift from focusing only on work through to prioritizing self-care has opened many opportunities for growth in the burgeoning health and wellness industry, drumming up interest from foreign businesses looking to invest and enter the already competitive market.
Wellness enters
The Global Wellness Institute (GWI), the world's leading authority on wellness research, defines wellness as the active pursuit of choices and lifestyles that lead to a state of holistic health. These include gyms, healthy-eating restaurants, holistic medicine, mental health clinics, spas and a wide variety of consumer products that fit into these categories.
"Wellness is the new status symbol among the 400-million-strong Chinese millennials," says Jenny Lo, a Shanghai-based general manager at global marketing and communications firm CatchOn Finn Partners. "International brands still lead the industry. Brand-savvy consumers still value the stringent safety standards, improved quality and innovation that foreign brands promise, and are willing to pay premium prices for them."
But despite the dominance of international brands in some sectors of the wellness industry, including hardware, the market is fragmented between a variety of health and well-being concepts, influenced by a variety of social and technological factors. Traditional Chinese medicine plays a big role and consumers tend to be more open to high-tech solutions than people in other markets.
According to the GWI, the global health and wellness industry is valued at $4.5 trillion. China is second only to the United States in size in several categories including Physical Activity Economy, Wellness Communities and the Spa Industry, while it ranked first in Thermal/Mineral Springs ($17.5 billion). The GWI projects that the physical activity economy will surpass $1.1 trillion by 2023, with China and India driving one-third of all growth.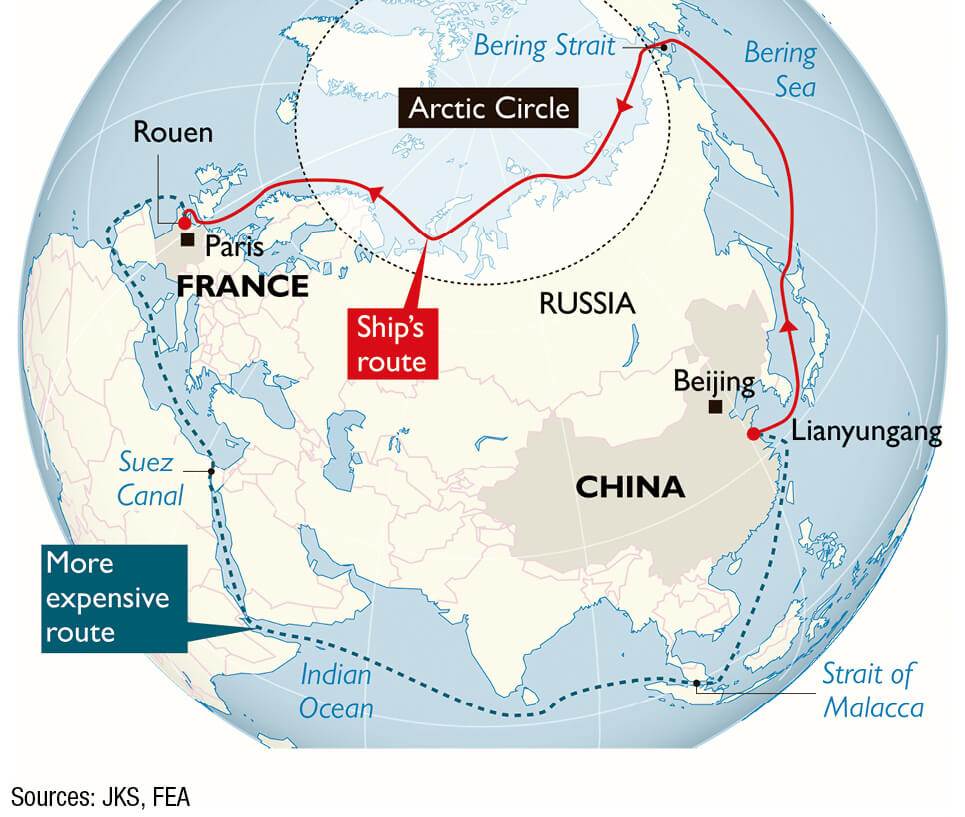 Research by e-commerce giant JD.com showed an increase in sales of yoga mats on JD.com's first-party stores by nearly 142% year-on-year.
Home fitness also saw a huge surge through phone apps, including Chinese fitness app KEEP, which in May 2020 gained unicorn status—corporate valuation in excess of US$1 billion, according to iResearch Consulting Group. It is estimated that 70% of Chinese internet users are now regular consumers of such health products.
Parceling and strengthening those social trends, the Chinese government has announced a "Healthy China 2030" drive, promoting healthy living and eating to help keep medical costs down. But so far, the impact has mostly been in mega cities. "There's a lot of advertising encouraging people to engage in physical activities and citywide sports activities such as marathons," comments Lo on the government's role in wellness.
There are also trends which come and go. "In Shanghai, wellness goes through peaks and troughs," says Kimberly Ashton, a wellness coach who lived in Shanghai for 18 years. "At the peaks, everyone is in it, like the juice bar craze that lasted one summer."
"China picks up some wellness practices from the West, but not as quickly," acknowledges CatchOn's Lo. "You will see higher levels of adoption in first-tiered cities, especially in Shanghai and among the younger generation."
Chinese people look at wellness from a different perspective from the West and they are heavily influenced by tradition. Traditional Chinese Medicine (TCM) stresses holistic wellness and preventative measures—the latter achieved through fitness and diet—rather than the focused sledgehammer approach of Western medicine and wellness. Its roots go back over 2,000 years and are deeply embedded in the country's culture, both consciously or sub-consciously.
"We are seeing more modernized versions of TCM coming up to ensure convenience and effectiveness," notes Lo. "Electric-current acupuncture, herbal medicine pills, home cupping devices, for example, are gaining traction."
Another trend is growing emphasis on children's health, partly because most children have no siblings and generally face significant stress at school and in their daily lives compared to other societies. "There are more wellness products and services targeted at children, as parents are very willing to spend on their only child," says Lo.
Health is wealth
It was not too long ago when designer handbags and haute couture were all the rave for increasingly prosperous people in cities. Although such consumer status symbols are still common, many young urbanites have shifted their focus to health and wellness as the new form of luxury and conspicuous consumption.
"There has been an increase in the middle-class population," says Olivier Verot, CEO of digital marketing company Gentlemen Marketing Agency. "They are willing to spend more money on luxury health and wellness products and services."
"There is much more emphasis on fitness and health now, not just beauty and spa," says Janice Chen, a 27-year-old consumer in Shanghai. "The realization that we live happier, healthier lives when we take time for restorative activities has become firmly established."
Chinese consumers are thus willing to pay premium prices for fitness and spa memberships, for healthy foods, and a wide range of equipment and services which promise better health and longer active living.
"People are seeing their health deteriorate with age," explains Ashton, "so they seek wellness to see what they can offer—better sleep, physique and overall health."
ChoZan and Alarice.
"Wellness is experiencing a spending boom on 'being' rather than 'having," says Catharine Nichol, former editor of the spa and wellness magazine AsiaSpa, commenting on the consumer shift from luxury goods to wellness experiences. "With the ever-growing population of middle-class young consumers interested in holistic healing, the wellness boom will continue to surge."
Wellness-centric resorts and hotels are also doing strong business, including properties like SANGHA by Octave and Aman resorts. The SANGHA Retreat by Octave Institute, for example, blends Eastern wisdom with Western science so guests can "seek self-clarity, find harmony and achieve a new level of conscious awakening," according to the advertising brochures. Lo predicts there will be more foreign retreat openings, as well as more boutique concepts, like Ahn Luh and Tsingpu.
"Temple getaways have attracted an increasing following," she notes. "A number of pilgrims seek a short stay to self-cleanse by eating vegetarian food, practicing meditation and engaging in physical exchange with spiritual gurus, be it Buddhism, Confucianism or Taoism."
When it comes to spa experiences, Johnny Chang, founder of Spa Solutions Training and Management Consultancy based in Shanghai, says younger consumers now have the money to invest in the best. "But what they really want is express treatments with instantly visible results," he adds.
The food & beverage industry also offers a wealth of opportunities to serve the market with healthier options. Imported water and yoghurt, and high-end health foods are all selling well both online and offline. "International companies are seen as more trustworthy as they are willing to spend more money on luxury health and wellness products and services," says Klaus Petersen, co-founder of Green Planet Foods, a plant-based food and beverage company. "The critical enabler for the market to take off is when companies can offer more quality products at an affordable price."
But the market is not limited to Western imports. "Ready-to-eat traditional Chinese health products, such as bird's nest soup and a gelatin tonic called 'ejiao', have been a hit recently," says Dudarenok. "Brands such as Dong'e Ejiao and Xiaoxiandun have managed to package these ancient premium health products into everyday convenience and have been very well-received among Chinese consumers."
Home-grown
The nation's complex consumer market is heavily influenced by technology and social expectations, which require close monitoring. "Made in China brands are gaining traction fast," says Nichol. "The current boom is spearheaded by younger consumers who may buy local to feed their social identity and national pride. Brands such as Chando, Hedone and Marie Dalgar are thriving as a result."
As the Chinese economy continues to surge, so does the demand for wellness. Businesses are looking to invest in wellness the same way people were looking to invest in tech ten years ago. Much investment is focused on opening new fitness centers, TCM clinics and yoga studios
CatchOn's Lo said the wellness trend was already shifting to second and third-tier cities such as Changsha, Wuxi and Xian. "There will continue to be an increase in the number of gyms and fitness studios, and the growth rate will be highest in second-tier cities," says Lo. "We also expect to see an increase in online fitness communities and large-scale outdoor group activities too."
"With continued adoption of wellness trends that provide a results-based approach, there will be growth in all areas of wellness to create a holistic and balanced life," says Waring from SANGHA by Octave. "China has massive potential for growth and will soon be the largest wellness market in the world based on its population size and progressive mindset."