CKGSB's Business Conditions Index, reflecting confidence levels in China business, shows the serious effects of COVID-related lockdowns
The BCI is directed by Li Wei, Professor of Economics at the Cheung Kong Graduate School of Business
The April CKGSB Business Conditions Index (BCI) fell to 40.8 from 51.3, well below the confidence line of 50.0, reflecting impossibly hard times. The ten-point drop indicates that our sample of successful business owners in China are very pessimistic about business prospects for the next six months.
All but the industry competitiveness index have fallen. But this only benchmarks our sample against their rivals, and says nothing about operating conditions. For this reason, we can say there was an overall decline in confidence in Chinese business in April. Since the BCI and its related indices look to the upcoming six-month period, this means difficult times ahead. Comparing today with the situation over the past two years, we see the current situation is just as severe as that of March 2020, when the original COVID-19 lockdowns were in place, and GDP growth in the second quarter will reflect this.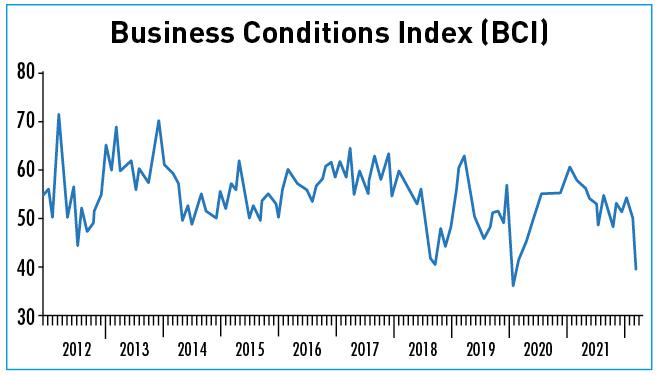 Enjoying what you're reading?
Sign up to our monthly newsletter to get more China insights delivered to your inbox.