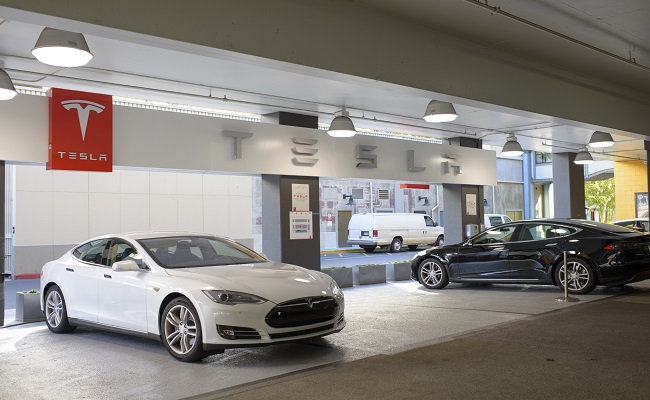 Having finally brought its innovative technology here, Tesla China now faces the challenge of making it work in the world's largest auto market.
In April, Tesla, undeniably one of the hottest and most closely watched companies in the world right now, began delivery of its Model S car in China, the world's largest car market. It was a significant step—Elon Musk, Tesla's Chairman and CEO, told Bloomberg in early 2014 that China could match sales in the US by as early as 2015, and it may well need to if Tesla is to hit its sales targets— the company expects to build more than 60,000 cars in 2015. But since the launch it hasn't been a smooth ride—disgruntled customers, frustrated by delays, and misunderstandings about the car given its luxury price tag, unusual for electric vehicles (EVs)—have been a feature of the company's time in the country. Moreover, China has had at times an uneasy relationship with EVs, despite strong government backing and subsidies, support that Tesla is currently ineligible for. These factors may well necessitate moving some production to China, especially if demand matches Musk's prediction, and it is something he has indicated this is something the company will consider.
But according to Veronica Wu, Tesla's China chief, these setbacks obscure the success the relatively young automaker has had in not only a new country, but also in what is still something of an emerging field. In this interview, Wu discusses what it's like to operate in the spotlight and what China means to the company.
(Note: According to news breaking today, Veronica Wu has just left Tesla China.)
Q. How important is educating people in China about the brand and how will Tesla achieve this? How has the early response to Tesla been compared to other markets, such as the US?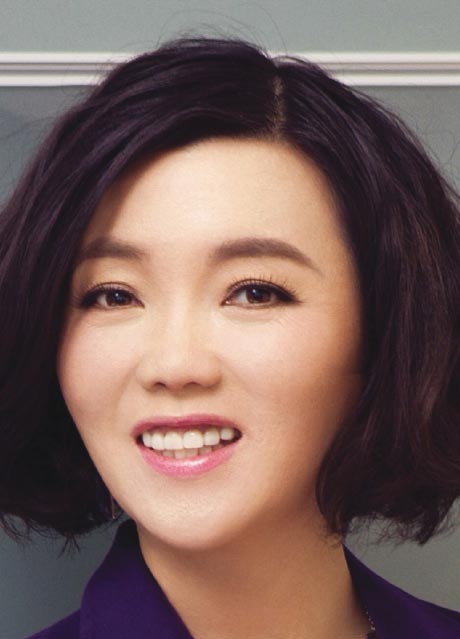 A. It's a little bit difficult for me to compare to the US in the sense that I wasn't there at the very beginning. But I think there are some similarities. You still need to educate the customer, because it's not a cheap car and there are still many similar concerns or customer issues that you have to address, for instance charging: how do you charge? A lot of the people are used to the mindset "I need to get to a gas station". So with the charging station, how am I going to deal with it? You need to educate them, to say actually you have a gas station at your home, and if you can charge actually at home, then most of the time you don't need another charging station. And then once they kind of understand that, they start to kind of change their mindset, they start to be like "Oh, it really isn't that difficult". That whole thing is still in transition.
We still need to get a lot of people to understand it's a very different product because it functions much more like an electronic device than it is a traditional car. So we don't have maintenance, we don't have a lot of the mechanical parts they are used to. Therefore it's very economical and more practical from a usage point of view because the actual ongoing cost of using the car or driving the car will be much lower.
So from that perspective, you still need to educate people. When [consumers are] comparing you with something similar [in terms of price], you have to remind them that on an ongoing basis they'll spend much less, to bring out the value of the car even more.
The other thing I think is the technology aspect of the car. We can update the system on an ongoing basis; we can push out updates and things like that. But in China right now we still don't have navigation in our car because the map system in China is different—we can't use Google Maps in China, which means we means we have to redevelop a whole navigation function for the software and that, and also whole different mapping data. It is quite a bit of an effort, it's not an insignificant amount of effort to do this, so it is taking us some time to introduce the product. Right now, they can do a few things, but once they get the navigation and the voice recognition feature, this product will feel even more like a technology product.
Q. What are your plans for charging in China? What have the main obstacles been in expanding the charging network in China?
A. Actually I think we've been very, very successful in expanding the charging network, and if you look at the destination charging (charging spots are hotels, restaurants, etc.) I think we're already the second-largest country, basically outside of the US we are the largest country for the number of charging spots available (the company has 29 supercharging spots in China listed on its website), and we [only] started delivering cars at the end of April. So I think we've been fairly successful in doing that, we've seen a lot of support from very different organizations… we've worked with Yintai, the real estate conglomerate, Unicom has been one, Minsheng Bank is another one that has agreed to work with us. So we've actually been fairly successful in working with people to actually get charging in place and we already have I think close to 30 superchargers in probably 12 cities now. So the speed at which the charging network is developing has been quite well.
One thing I think going forward is going to be interesting is that as China still hasn't up to now really finalized a charging standard that is interoperable across all electric vehicles—that's even for domestic ones, they're not completely finalized yet—so [the authorities] look to finalize it by the end of year, so we hope by next year that there will be a standard that will finally be interoperable across all electric vehicles, which we can then also work around. So as other people put in their infrastructure, people will be able to put up charging spots that will then be able to be leveraged by all electric vehicles. We can offer our customers a solution that they can also use.
Q. The price of a Model S in China is the same as in the US, with only the shipping, duties, taxes and VAT added on. Regarding this fl at pricing strategy, how has that affected the response to Tesla in China and how does it affect the way in which Tesla is positioned in the Chinese market?
A. I don't think it's really created that much impact. It helps us a little bit in terms of when we have that conversation and say, if you look at the same priced cars [from other companies] in the US they would probably be 50%, or at least 30% more expensive than our car in China now. And for a car that's 20% cheaper [than Tesla in the US], in China they're selling at about the same price [as we do in China]. So it allows us to accentuate again the value that our customers are getting. But it still starts at RMB 623,000 and it goes all the way up now to RMB 1.2 million, so from that perspective I don't think it hugely differs in terms of the main, core buying group who are looking at the car.
The only thing is the Chinese consumer is slightly different because a lot of people still don't know Tesla very well. There are some people who just compare us to a luxury brand, someone who's manufactured cars for over 100 years. I think the people who understand us are more appreciative of the innovation and… the features that we're going bring in the car, the innovation that we're able to bring. There's definitely a style element to it I think—some people who can afford luxury cars, they're looking for a certain luxury feel of the car. This car isn't designed for that, this car is designed more as a [piece of] tech, it's simplistic styling. And that sometimes doesn't always work well with that segment.
And also I think there's definitely a segment that's driven, versus driving themselves. The backseat, we've made improvements on the backseat now on the new P85D, the dual motor version, but on the Model S before the backseat wasn't meant for you to sit in for a long time. A couple of those features tend to get accentuated, if you will, or people would tend to compare theirs because there's definitely a significant segment, a portion of that segment that looks for those types of features. There's the education [we need to do] so that they understand where Tesla is coming from, why we designed the car the way we designed it, and also just being able to make a fit, a lifestyle fit, whether they're the right fit for this car, because not every car is meant for everybody. So if they don't drive and they are primarily sitting in the back, then maybe this isn't the car for them at this moment.
Q. Localization is a real buzzword in the auto industry, and this adjusting of the backseats is one of the main things that a lot of car manufacturers are doing to accommodate the Chinese market. Are there any other aspects that you would be looking at in terms of localization for the models that you sell here?
A. I think we've already done some localization, for instance we have a Chinese UI (user interface). This is the first localized UI we've provided worldwide actually, because worldwide we only have an English UI, and this is the first market we've provided actually a local language UI. If you look at this as a connecting device I think there will be more localization because the navigation features I was talking about require working with local partners. And going forward as we introduce more of those features I think there will definitely be more. This thing is more of an intelligent device, if you will, a smart device kind of category, and China has a lot of localized services on the internet. So I think on the software element it will definitely shift on and will see an increasing amount of localization on that front.
On the hardware side, we're still learning, in terms of what people are like. If China is significantly different from other places, that may be a harder thing for us to consider—the volume, the scale just isn't there.
Q. In China for a lot of EVs, there are subsidies, but these don't apply to Tesla at the moment. How big an issue is that for Tesla and by what process can Tesla become eligible for them?
A. If you look at the requirements for these there are a number of things we still need to work through. Actually, if you look at the list, none of the important EVs have actually qualified. So this is a bit of a policy issue. I think, a lot of the import EVs still have certain variations from the current GB standard (China's national standards). That standard is being revised and updated. The relevant China organizations will have that completed by the end of the year. So we're hoping that finally there'll be something that is, if you will, more set and complete, a complete set of standards that we can then be working towards in terms of making our car compliant with those. We're absolutely committed to making our cars compliant with these things, it's just that we need to wait for some of these standards to actually settle. So we wanted to make sure that we get to a point where we're comfortable and also the standards are not changing so fast or so quickly. It just so happened that we're at a time where these things are still moving pieces.
Q. How does Tesla plan to expand its distribution network in China? The standard model has been that Tesla has sold directly to consumers, so how has that affected things? But you have also just recently opened up a store on Tmall, so what was the thinking behind that?
A. Actually I think Tesla will maintain the fact that we're going to sell directly ourselves, so Tmall is just a foot-warming event. But usually we don't sell through any resellers or any channel other than our own.
Q. How big of an opportunity does the Chinese market represent for Tesla?
A. I think China is already the largest automobile market in the world, so from that perspective it's obviously a huge opportunity, potentially. If you look at China, the total market, it's already exceeded 20 million cars a year. So when you look at a sliver of that, I think 5% of the cars are above RMB 600,000, that's still a very pretty significant number of cars there. So I think if Tesla is able to achieve even a very small market share, a sliver of that share, it's still pretty significant. [In] the recent earnings release Elon mentioned that even if we didn't have China we'll be able to meet our targets for phase three. But I think China will be a very nice upside if [Tesla] China is able to achieve even a sliver of that market.
Q. EVs have struggled in China, I think it's fair to say, but what do you think will make Tesla different?
A. Well, I think EVs have struggled in general across the world, it's not just China. So what makes Tesla different is the same as what helped it to be successful elsewhere. One is the range. I think that's a huge difference—most of the customers after driving this car realize that there is no range anxiety with this car because it's just so long you don't need to worry about it. Plus you don't even need to necessarily charge it every day.
Q. What challenges unique to China have you faced, since Tesla has come into the country?
A. I'm not sure a lot of it is unique. I think there's definitely a little bit of an overhype, if you will [laughs]. I don't know if maybe because Tesla has been successful already in the US market and there is a lot of hype about it—in the US when it started, Tesla didn't get this much coverage— so I think one thing that's very challenging for us is anything that's to do with Tesla gets lots of press attention and like I said some of the customers have this misperception. They think we're a big company, whereas in fact we're actually very small and very young. We're really quickly building the organization, we're very much an entrepreneurial organization and we haven't been in this industry for a long time, and from that perspective there's going to be imperfections, or we're going to make mistakes. But we try to deliver the best experience we possibly can, we always try to make up for those mistakes, but people tend to focus so much on Tesla that everything gets blown out of proportion. I think in the US people did that as well, but more maybe later on, not so much early on, whereas in China I think we're always under the spotlight, under the scrutiny of the spotlight, since the start of our delivery. So I think from that perspective it's slightly more challenging.
Enjoying what you're reading?
Sign up to our monthly newsletter to get more China insights delivered to your inbox.