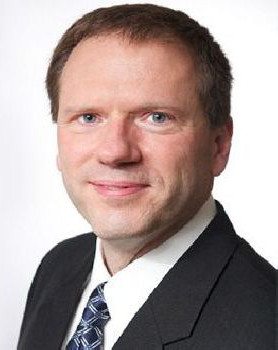 Why earning a positional advantage is truly advantageous.
In my last column I discussed how an inebriated citizen of Beijing surnamed Hou earned a 10,000-fold return through a positional advantage. Back in 2008 he bought the rights to a liquor brand name bearing a strong resemblance to Mo Yan, the winner of the recently-announced Nobel Prize for Literature. After the announcement, the brand name's value skyrocketed and Hou sold it for a fortune. As I explained, a positional advantage arises from occupying an advantageous position in an industry–in Hou's case ownership of a valuable trademark. There are two primary ways to gain a positional advantage: it can be given or earned. Either is good for the holder but only one is good for society. To illustrate this, let's consider two Chinese firms with positional advantages–Ping An and Shunfeng (SF) Express.
Ping An is China's only fully integrated financial institution offering life insurance, property insurance, trust services, brokerage services, and commercial banking. This offers Ping An a unique position in the industry and the advantages that accompany it – cross-selling of services, one-stop shopping for clients, lower capital costs, and likely an implicit "too-big-to-fail" backing by the government, although this has never been tested. This positional advantage has served Ping An well. Its stock price has gone from HKD 9.93 from its IPO in 2004 to HDK 69.90 today.
SF Express, China's largest private express delivery company, has also done well – doubling the number of its locations since 2011 to 4,000 this year. Its small, tri-wheeled delivery trucks are now hard to miss around the streets of Beijing. If SF Express can keep these trucks filled it will have a strong positional advantage. Dense geographic coverage, known as "packing the space", creates a virtuous cycle for an express delivery company. Delivering a high volume of packages in a small area lowers costs as trucks can make more deliveries in less time and while traveling shorter distances. An AT Kearney report estimates that the last-mile cost of delivery in China drops from RMB 15 per parcel with 500 daily deliveries in a city to less than RMB 2 with 10,000 daily deliveries.[1] The lower cost, in turn, allows the firm to price competitively and achieve the necessary volume. To match these costs a competitor would have to build the same infrastructure and fill it with parcels–not an easy task once SF Express is already there and operating at a lower cost.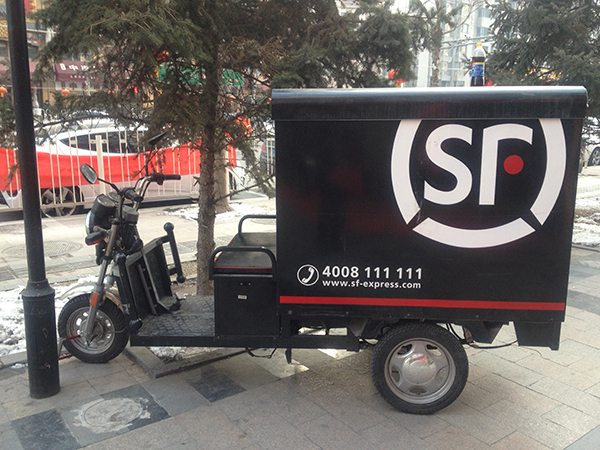 Both Ping An and SF Express occupy advantageous positions. However, they gained these positions in very different ways. SF Express has earned its position by investing in a network of vehicles and personnel and developing the systems to move packages through this network efficiently. It has had to do this better and faster than its competitors. Ping An, in contrast, was given its position through a government edict reportedly after extensive lobbying. After the 1997 Asian financial crisis, regulators were worried about systemic risks to the financial system and forced insurance companies to sell their stakes in trust companies, brokerage houses, and commercial banks and to choose between life and property insurance services. The sole exception allowed by the regulators was Ping An.
Why does it matter how a positional advantage is obtained? Being granted a positional advantage does nothing to ensure that Ping An is the insurance firm that will take best advantage of it and provide the greatest value to customers at the lowest cost. More likely it is the firm most effective at government lobbying–skills which probably have little to do with delivering financial services. Having to fight it out on a level playing field, on the other hand, likely ensures that the most effective firm prevails. If SF Express cannot provide fast, effective delivery at a lower cost than others, then it will be displaced by a firm that can. That's better for anyone who needs to send a parcel.
So was Hou's positional advantage earned or given? Hou put down his money for the trademark when no one else would – anyone was free to do so. Once the Nobel Prize had been announced Hou sold the trademark–I presume to the highest bidder. This is likely the firm that can most effectively use the brand name in the marketplace. If the government had instead assigned exclusive use of the brand name to some other firm, that would not ensure its best use. Even if he was inebriated when doing so, Hou earned his positional advantage by taking the risk. After all, if the Nobel Prize had gone to someone besides Mo Yan the only thing Hou would have to show for his investment would be a good story.
Parents are often warned of the dangers of playing favorites with their children. The same advice should be given to a country's government with respect to firms in the marketplace.
Update: According to an article in The Atlantic, the problems with the pricing of Beijing taxis that I identified in my first posting have become worse.
---
[1] "China's E-Commerce Market: The Logistics Challenges," A. T. Kearney, 2011, pages 4 and 5.
Enjoying what you're reading?
Sign up to our monthly newsletter to get more China insights delivered to your inbox.