Hollywood is making more money in China's booming film market than ever. But US productions are losing market share to domestic rivals with bigger budgets, sharper scripts—and government backing
It is a scene to warm the hearts of Hollywood executives. Friday night in the trendy Sanlitun shopping district in Beijing, and the movie theater is heaving with people eager to escape the stifling August humidity and enjoy the latest summer blockbuster.
The film is The Meg, a US-China co-production about a giant shark causing chaos at an offshore research station, and it stars British action star Jason Statham and Chinese actress Li Bingbing.
Movies like The Meg are the great white hope of the American film industry, a joint production with a Chinese studio that beat the odds and succeeded on both sides of the Pacific. The film grossed $45 million in North America and $50 million in China on its opening weekend.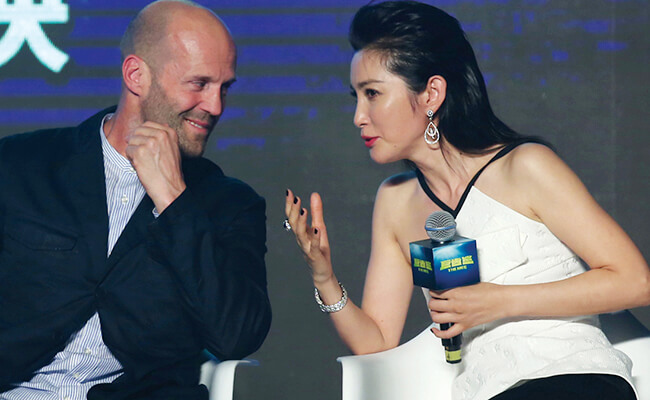 explode in China. Quarterly ticket revenues in China surpassed those in North America for the first time ever in the first three months of 2018, with Chinese cinemas netting $3.15 billion compared to $2.85 billion in Canada and the US.
Those figures were boosted by massive takings during the Lunar New Year holiday, always a peak time for Chinese cinemas, but China could become the world's largest film market in whole-year terms as early as next year.
There are now more cinema screens in China than the US, with the number of Chinese screens doubling from 20,000 to 40,900 between 2013 and 2016. But there are still only 23 screens per million people compared to 125 in America, according to researchers IHS Markit, suggesting huge potential for further growth.
Hollywood studios are already looking to China as their primary market in some cases, according to Ben Fritz, author of The Big Picture: The Fight for the Future of Movies.
"Most big-budget Hollywood films are made with the goal of making significant money in China," Fritz says. "Some films—such as The Meg, Skyscraper and Rampage—are even produced with the goal of earning most of their money in China."
For many studio executives, China has become the final hope for projects that have bombed at home. Warcraft, the 2016 video game adaptation, made only a quarter of its $160 million production budget in the US but grossed over $200 million in China. Many other recent releases, from action movie The Fate of the Furious to animal flick A Dog's Purpose, have performed better in China than North America.
But there are also signs that Hollywood should avoid taking this success for granted. Though US movies are making more money in China than ever, with total revenues reaching a record $3.2 billion in 2017, they are increasingly being outgunned by domestic productions.
While Marvel Studio's Black Panther generated over $100 million in China after its March release, Operation Red Sea, an action movie about Chinese troops stationed in Yemen that debuted the same month, grossed $579 million. This year has also seen a string of other domestic successes including Detective Chinatown 2 ($541 million), Dying to Survive ($451 million), Hello Mr. Billionaire ($367 million) and Monster Hunt 2 ($356 million). In fact, of China's ten all-time highest-grossing movies, five are domestic films released since 2017.
Chinese studios are still capable of producing flops, such as Asura, the most expensive domestic production ever, which was pulled from cinemas in July after only three days. But overall the swing toward made-in-China movies is clear. Though Hollywood's share of the Chinese box office held steady at 40% in 2017, it is likely to decline this year. Foreign movies only generated 40% of total revenues during the first six months of 2018, down from 60% last year.