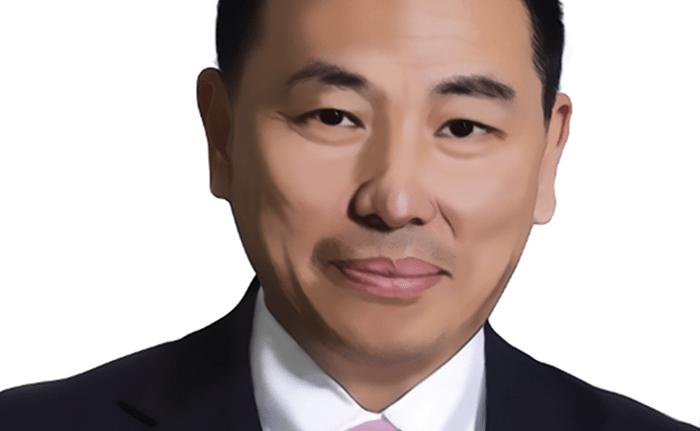 Jingdong (JD.com, which was formerly known as 360buy.com) began as a brick and mortar electronics retail company in Beijing's Zhongguancun market in 1998. But the 2003 SARS epidemic hurt business as people stopped going out for shopping. The ingenious founder Liu Qiangdong smelt an opportunity here and dabbled in an experiment in selling his goods online. The results were encouraging and led to the creation of China's largest B2C (business to consumer) e-commerce company.
As an e-commerce company, Jingdong is barely nine years old. Yet it has created quite a formidable reputation in China's e-commerce sector which is otherwise dominated by Alibaba. It has expanded beyond electronics to many different categories such as apparel, home appliances, household goods, mother and children products, books and most recently, grocery.
Today Jingdong is China's second-largest business-to-consumer (B2C) online retailer. The company has even gone global with an English language website. In part 1 of this interview Shi Tao, Vice President (Retail), Jingdong, talks about the company's strategy, the challenges they have encountered and differences between Jingdong and Western e-commerce players like Amazon.
Q. Jingdong began as a brick and mortar outfit, but it managed to very successfully transition to e-commerce. For others looking to make the same transition, what were some of the key learnings from your experience in the Chinese e-commerce market?
A. We were quite lucky in some things, like the entrance category. If you start from low-priced items, you end up just selling that forever. It's hard for you to expand into new categories. Fortunately Jingdong started with computers and cellphones, which are high-priced. In the beginning, we acquired customers very slowly. People didn't trust the Internet to buy high-priced stuff, but after you have more customers shopping on your website, you cultivate confidence and trust. This gives you the power to expand into other categories that customers don't really worry about.
Q. What would you say are the key differences in the evolution of e-commerce in China vis-à-vis the US? Also, what do Chinese companies have to do differently to stay relevant in this market?
A. I have worked in both Amazon and Jingdong. (They are) very different companies, not only because Amazon is international and Jingdong is local, but also because the working style and culture is totally different. In Amazon, you can't make your decision locally. You have to report to Seattle in order to get the decision (approved). But in Jingdong, every buying manager can make decisions by themselves. They can quickly react to market needs, they can do different promotional activities, and different merchandising and marketing. In Amazon there is only one model, which is the US model.
There are probably three major reasons why Jingdong can go a lot faster. One, (we have a) self-run delivery service. In China you can't just use a service like UPS or FedEx like in the US. You just don't have it. The only thing you can use is China Post, whose service is terrible so you can't count on them. There are a couple of small players, but they cost a lot. If you build it yourself, it will give you a big competitive edge. The second one, of course, is the category entrance strategy. The third one is passion. When I was in Amazon, I didn't feel that I had a lot of passion, because for everything there is a regulation or a policy you have to follow, and you don't see anything for which you can make a contribution.
Q. What are some of the peculiarities about the Chinese market and consumer that you factored into your model from the beginning?
A. Everyone one of our delivery boys has a point of sales (POS) machine that allows customers to use their credit card, while Amazon doesn't. Every Jingdong delivery boy has it, so no matter whether customers want to pay by cash or credit card. That was very important at the very beginning, because you have a high-priced product, and customers won't have so much cash in their hand, so they have to use their card. But Amazon thinks (that by letting customers choose), they are doing better service. The customers are always lazy. They don't choose, or they forget to choose, or they don't even see the page (where they need to indicate their payment choice). When you come, they say, 'Sorry, I don't have the cash.' So you just go back. That's the only differentiation that we created at the beginning. Because we used our own delivery service, and Amazon used third-party it cost a lot.
Amazon is price-driven, which means 'everyday low price'. It is a philosophy that old American companies believe in. Walmart also insists on 'everyday low price', but the Chinese customers are not attracted by that so much. They want to see huge promotions, discount sales, and if you just keep low prices everyday, they don't think you want to offer them better prices. So that's a huge difference. Amazon has the whole system to keep their prices competitive. They trawl through all the competitor websites, get the price and match the price by their logic. What we do instead, from time to time, is offer huge promotions. That's a good way to acquire new customers and also make customers believe that you can offer better prices than your competitors. That is quite China-specific.
Q. E-commerce in China is becoming this very increasingly crowded space, with everyone wanting to get into this game. How do you think this landscape is going to change in the future? Do you see a shakeout happening?
A. There have been a lot of players falling out in the past few years, but this battle is just starting. When Suning (an electronics retailer in China) jumped into this landscape, it definitely had its offline advantages–it could utilize all these offline stores in order to consolidate its resources and to support them online. Then we'll see what customers really want. The business model, I believe, always changes. It has been changing these past 10-15 years, and it's also going to change in the future. I am still studying this question. I see Walmart and Best Buy doing the same thing, but they have not caught up with Amazon in online business yet.
Q. Last year, there was this fierce price war among China's e-commerce players including Jingdong, and they came in for a lot of criticism. Do you think price will continue to be a sustainable competitive advantage going forward, and if not what do you need to do differently?
A. I believe so. I think low price is always something customers want, and there's always the philosophy that either you want to offer customers the best price, or you want to play smart. (For) traditional companies or offline companies the information is not transparent—one location is different from the other and it's hard for customers to compare, so maybe they can do it differently. But for online businesses, people easily check up your price, compare it and even complain about it. We receive a lot of such complaints every day. We will keep a low price policy forever.
Q. To what extent can you do that because the margin pressures are really huge?
A. Well, there are many ways you can make balance that. If you offer better service or if your business has a larger scale in terms of size, you can negotiate again with suppliers and vendors, so they will give you more and more support. By receiving those rebates, you can definitely adjust your margin, make it healthier.
Q. Jingdong has set up a POP platform (Plan of Open Platform on which vendors can set up their own e-stores). You were a B2C (business to consumer) company, and now you seem to be evolving to B2B2C (business to business to customer), which is practically speaking, Alibaba's model. With this expanded model are you trying to compete with Alibaba now?
A. Not every category is good for B2C. There are many categories only good for B2B (business to business) or B2B2C. For example, clothing is the biggest category for Taobao, but the smallest in Jingdong because it's hard for you to take care of that stuff in huge warehouses which have a lot of dust and open space. It can be very well taken care of by those sellers, in their small places. If you have a lot of sellers selling this category, and if you add up their small warehouses, the space can be huge. Taobao has over 7 million sellers, and if each seller even has 10 square meters, that would be a huge space for products. If there's something we're not good at, we should let other people do it.
Enjoying what you're reading?
Sign up to our monthly newsletter to get more China insights delivered to your inbox.