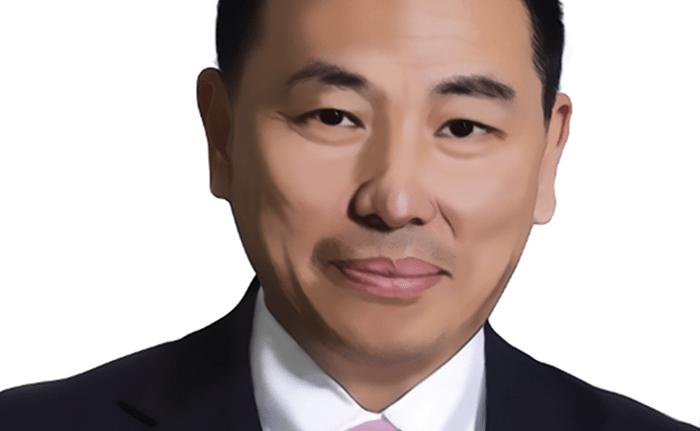 Jingdong, China's second-largest business-to-consumer (B2C) e-commerce site, recently went global. It debuted its English-language global site in October 2012. The company ships to 35 countries across the world, including places in Europe, Middle East, Africa and the Americas. Shi Tao, Vice President (Retail), Jingdong, hopes that in 2-3 years, the company will clock yearly revenues of $100 million from its global operations.
But the global e-commerce market is a very different ball game and Jingdong still has a long way to go. The global markets are very different from Jingdong's home turf of China. The global consumer thinks differently and shops differently. Shi, who has previously worked with Amazon, elaborates on Jingdong's global e-commerce play and what they hope to achieve.
Q. Jingdong recently went global. What is the level of ambition we're talking about here and what is your global strategy?
A. I don't have any concrete picture of our overseas business in the future. We will definitely will keep our core values: that we're the company that's trying to create value for customers. So customer-centricity will probably be the only and the most important thing for us. Other than that, we have to learn about the global market, because we don't know anything at this stage. We should learn about their culture, category and payment preferences, and even their legal and governmental environment.
Right now we are working with a Russian company called Ozon, which is a Taobao type of company in Russia. We want to build a partnership so that they can handle customer service, delivery, the last-mile delivery, even credit cards and payment. We offer the products, our website, price, everything. This probably will be the better way to launch in different markets.
But Amazon went a totally different way. They set up their own company or acquire a company and build their own team, and do their own buying and selling. Probably in the future that won't be the only way to do this global business.
Q. What are your target markets globally?
A. Our advantage is low price because the products are made in China and sent from China. Our team costs are definitely smaller compared to launching a company in the US or Europe. We are definitely going to keep these advantages when we do the business. Our team is based in China, but people can buy from the other markets and then we ship from China. That's one way. We will probably stock some products in certain countries and we ship from there too. (We can use) both these ways to (stock) top products, (shorten the delivery time) and give customers a better experience. But for 'long-tail' products, when customers are not speed-sensitive, they can allow a longer time to deliver, so we use a combined strategy. This is different from what Amazon is doing.
Right now 70% of our orders are from the US. It is quite interesting because you think about emerging markets like India or Brazil, but then actually the people who have more money and a stronger sense of online shopping probably will make for the biggest market. We're not in a position to educate customers for certain markets. That is the local players' job. If the market is already developed, we think there will be a chance.
Q. Can you explain your plan to launch the website in other languages?
A. Within the European market there are so many different kinds of languages. There are French-speaking places, German-speaking places and Spanish-speaking places. (For us) probably they will have priority, but Italian or Norwegian won't. It also depends on whether we have a partner there to help us land in those markets, like in Russia. Of course, we want to offer Russian language.
Q. What is your revenue target for the global business?
A. At this point, it's difficult for me to do a forecast. But in 2-3 years, I believe, the yearly revenue target should be over $100 million. In three years probably we're going to hit that target, but secretly I want it to be even bigger than that.
Q. Going global also means going head to head with Amazon and eBay which understand those markets better. How will your value proposition and strategy be different?
A. Honestly speaking, there is no such strategy right now. Even (if) the US is the biggest one, I don't want to confront those giants. It's not smart. There are some other markets where we have the opportunity to win. But in those developed markets, I will still use (the same) strategy (as) today: based in China, we'll sell products to those countries, (and these) will be in niche markets. There are certain things that Amazon or eBay are good at but not everything, otherwise I wouldn't have orders from those countries, such as low-priced clothing. It's something that China has a huge advantage in so we can focus on it. But for consumer electronics, maybe we should focus on emerging markets. So this is going to be a 'category strategy'.
Q. How have you adapted the global site to the global customer?
A. We launch the website first, and then we test the shopping behavior of people: what they click, pictures they like, areas they like. Like our 'browse' tray: that's the most commonly clicked place, but not those big promotion banners. So we'll change that. But then different countries have different cultural perspectives. That's really challenging. Now we have only one platform, one palette on which we can base our offering of different languages. But in the future we can say, 'If this country likes red color, we should make the website red.' We don't know the answer yet, but we will definitely test everything in order to make a right decision.
We've changed the categories quite a few times. First we put computers and accessories on top of the 'browse' tray, and books at the bottom. Now we have moved books higher because there are so many overseas Chinese buying books from us. We didn't realize that before we launched the website. We'll cut off some categories that people never visit. Now we've listed more products from Jingdong's website because we found people are really interested in our domestic website, but they couldn't buy (from there). They come to our foreign website and they didn't find the same products. So we listed more domestic products on this overseas website.
Q. What are some of your biggest challenges in overseas markets? Is selling 'Made in China' products in foreign countries an impediment due to negative perceptions about quality?
A. That is not the most challenging part, because China-made products have two main characteristics. One is low price, the other is not fancy, but just commonly used stuff. People don't expect too much and it doesn't have a brand name, but it's okay for everyday use. We focus on those. We don't pretend we're selling brand name products. If you go to Walmart in the US, 90% of the products are made in China. So they are getting used to it.
The biggest challenge for us is shipping. We have to use international shippers like UPS, FedEx and DHL. We also have to use China Post or Hong Kong Post. People have to wait for a long time before they get the products, and that (impacts) sales. Once people place the order and don't receive the product after a few days, they cancel the order. That is a very serious challenge. We want to offer customers express service for all products, but then we tried to bear part of this cost, and let customers lower their costs. To do this we have to do a lot of calculations and bargain with international shippers, and also optimize our process to lower the cost. Normally, the products selling to the international market have bigger margins, so you can also balance out those margins to cover some of the shipping costs and make it reasonable. The second one is payment. They have to use online payment, and right now we only have PayPal. Not everyone uses PayPal. A lot of people use credit cards—Visa, MasterCard or American Express. So we have to expand our payment by working with credit card companies and that takes time. Also, there are banking regulations the Chinese government wanted to impose on businesses. So we have to juggle with those.
Q. What are some of the early learnings from your globalization drive?
A. The most challenging is shipping. At the beginning we didn't really realize that the customers pay a lot of attention to shipping. We thought they'll focus on products: place their order and wait for it. Now we are seeing a high bounce rate from the order pipeline, which means customers put something into the shopping cart and later drop it. They don't want to buy the products anymore once they see the shipping charge is too high. So we are trying to improve shipping.
The other thing is, we learn that we have to change very quickly, like with the currency. Now we only offer US dollars, but people send us emails and even call us asking if we have prices in pounds or euros. They want to know the price in their own currency and they don't want to calculate it based on the exchange rate. We thought it's so easy: you go to Google and check how many dollars equal how many pounds. But people don't do it. They want to make quick decisions to decide if they want to buy this product. So we have to offer their currency.
Enjoying what you're reading?
Sign up to our monthly newsletter to get more China insights delivered to your inbox.