This year, CKGSB welcomed 8 new professors to the school. They come from the world's top business schools and possess a wealth of expertise that encompass areas of research such as economics, finance, big data, information systems, marketing, and psychology. To get to know them better we interviewed six professors on their background, their reasons for joining CKGSB, and what they hope to achieve while at the school. Here is what they had to say:
Tao Zhigang – Professor of Strategy and Economics, Associate Dean for MBA Program, Executive Academic Director for Business Scholars Program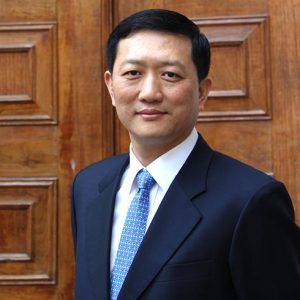 Before joining CKGSB Professor Tao Zhigang taught at the University of Hong Kong from 1998 to 2021 and at the Hong Kong University of Science from 1992 to 1998. His research at CKGSB focuses on organizational and strategic economics, and the Chinese and global economy. Professor Tao has a Ph.D. in Economics from Princeton University.
Why did you decide to join CKGSB?
The simple answer is that CKGSB is a world-class business school with an influence all over the world. Many scholars and friends I have worked with in the past are also at the school.  
The current business landscape is undergoing tremendous change. As Vice-Dean of the MBA program, how significant will these changes be for up-and-coming entrepreneurs? 
Driving China's economy to its next stage of development depends on the imagination and creativity of this new generation of entrepreneurs. As the world's second largest economy reaches the global frontier in terms of innovation and technology, Chinese entrepreneurs firstly need to approach business problems with a global perspective. The long-term growth of our enterprises depends on their ability to work with clients and suppliers overseas. Second, students must continue to study new technology and business models.
I believe that life is not always about the final destination, but about enjoying the journey!
Neng Wang – Visiting Professor of Finance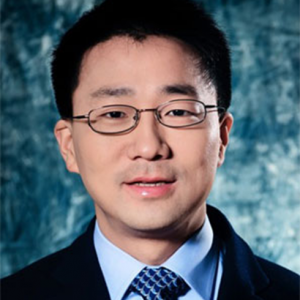 Professor Neng Wang is a Visiting Professor of Finance at CKSGSB. He is also Professor of Real Estate and Finance at Colombia Business School, Research Associate at the National Bureau of Economic Research and a Senior Research Fellow at the Asian Bureau of Financial and Economic Research. His research fields at CKGSB include consumer finance, entrepreneurial finance, macroeconomics, asset pricing, risk management, and FinTech.
What brought you to CKGSB? Why did you choose to become a visiting professor?
I have a long history with CKSGB having visited the school many times in recent years. I was deeply impressed by the school's philosophy of combining Eastern and Western ideas as well as theory and practice. A key area of my research has been on China's economic development and transformation, and CKGSB offers me a platform to share my ideas and China's dynamic business practices with the world.
In an era increasing in economic uncertainty, do you have any advice for entrepreneurs?
With the present global geopolitical changes, a new digital revolution, the threat of global warming, and the global pandemic, capital markets and the business world are under increasing uncertainty. For many years the U.S. economy and several European economies adopted loose monetary policies, but this is now taking its toll with high inflation and widening wealth inequality. Coupled with  the supply shocks caused by the Russia-Ukraine war, there is no doubt that the world is entering a new era of anti-globalization.
To adapt to this ever-changing external environment, entrepreneurs need to consistently enhance their understanding of technology, politics, and economics, and learn how such trends affect their enterprise and their industry. They should also study the industry's past, present, and future from a strategic and international perspective.
Sun Tianshu – Visiting Professor of Information Systems, Director of the Center for Technology, Big Data and Digital Transformation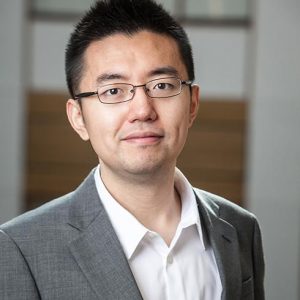 Professor Sun Tianshu has conducted research in collaboration with leading public and private sector companies to address how big data, machine learning, and casual inference can improve business decisions and industry policies. He has worked closely with organizations such as Facebook, Alibaba and Adobe. He has a Ph.D. in Information Systems from the University of Maryland.
Why did you choose to join CKGSB?
I can recall attending a CKGSB event for the first time in New York and being deeply inspired by the school's knowledge on global politics, economics, and culture. CKGSB not only has professors that come from the world's top 15 business schools, but has attracted student talent who are leaders in their respective fields of expertise and industries. Actually, working together with this kind of talent has given me a lot of academic inspiration when carrying out my own research in the fields of technology and business.
As an interdisciplinary scholar how important is it for entrepreneurs to study different disciplines?
Knowledge itself should not have boundaries. Different disciplines provide new ways to understand the world. I started out studying physics but later branched out into engineering and social business, and I think the best innovations in business tend to come from the intersection of interdisciplinary science.
Interdisciplinary companies with multiple areas of operations also tend to have more opportunities. There are fewer competitors and greater scope for innovation. When I teach the MBA program, I try to get students to carry out some basic AI programming tasks and teach them how to apply AI in different areas of their enterprise. During the Business Scholars program and the EMBA program, I also teach students to integrate data and algorithms into decision-making mechanisms and organizational design.
Christopher K. Hsee – Dean's Distinguished Chair, Visiting Professor of Marketing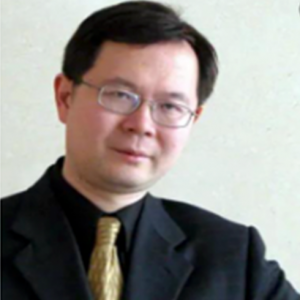 Professor Hsee is one of the most accomplished researchers in the field of behavioral decision-making. His research focuses on areas such as cognitive and social psychology, marketing, management, and behavioral economics. He received his Ph.D. in Psychology from Yale University.
Why did you choose to come to CKGSB as a visiting professor?
Three reasons brought me to CKGSB: First, CKGSB has a mix of industry pioneers and academic leaders. Second, the school has an open academic environment and a rigorous learning environment, and third, CKGSB not only adopts Chinese culture but has deep knowledge of global trends.
How can behavioral decision-making theories offer insights into how entrepreneurs make decisions under conditions of uncertainty?
I think that behavioral decision science helps us understand the strengths and flaws of human nature and enables us to find certainty amidst increasing uncertainty.
What do you hope to achieve in the classroom?
I am looking forward to sharing my ideas and learning from students. I hope that I can leave students more fulfilled and inspired. I think success should be defined by the success you bring to yourself and others.  
Weilei (Stone) Shi – Professor of Managerial Practice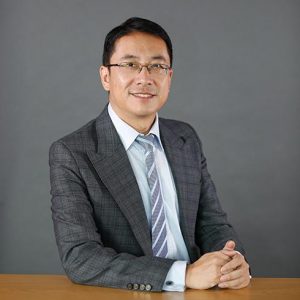 Before joining CKGSB Professor Stone Shi was a full-time professor at Zicklin School of Business at Baruch College, City University of New York and worked in strategic management at Roland Berger, one of the world's top consulting firms. He has a Ph.D. from Katz School of Business at the University of Pittsburgh in Strategic Management. Professor Shi's research at CKGSB focusses on M&As and strategic alliances, the internationalization of Chinese firms, digital strategy, and ESG investment.
How important do you think it is for entrepreneurs to have a global perspective?
I think Chinese entrepreneurs should not look at issues entirely from a Chinese perspective but solve problems with a global vision – only by doing this can we form better ties with other countries. Also, n the global stage entrepreneurs should not play down China's strengths – we have a lot of experience, expertise and innovations to share with other countries.
What do you hope to achieve in the classroom? Do you have anything to say to your students?
I hope to set off a lot of sparks of curiosity in the classroom. I think every student brings a unique perspective and a wealth of experience to the classroom which is extremely valuable.
My advice to CKGSB students is to embrace social responsibility in their enterprises. Business is not just about generating wealth but about contributing to society. It is increasingly important for companies to consider shareholder value, social value, and the core values of their enterprise; and only by embracing both social responsibility and a global vision can Chinese entrepreneurs become industry shapers rather than industry followers.
Colin Xu – Professor of Economics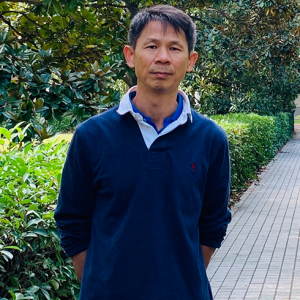 Before joining CKGSB, Dr. Xu was a Chief Economist at the World Bank Research Department, a Visiting Professor at the National School of Development at Peking University, and a part-time Researcher at the University of Oxford. He is among the most well-known Chinese economists and his research papers focus on development economics, comparative economic systems, corporate governance, and Chinese economic history. He graduated from the University of Chicago with a Ph.D. in Economics.
Why did you join CKGSB?
CKGSB is one of the most important educational institutions in China. I have long admired CKGSB's prestigious professors, students, and the school's unique position. When I was approached by Professor Li Wei to join the school, I could not turn down the opportunity.  I have worked at the World Bank for 25 years in the field of private sector development strategy which is also my area of research at CKGSB.
What advice do you have for Chinese entrepreneurs facing economic uncertainty?
In the past 30 years, we have witnessed an era of heightened globalization. While this has been an era shaped by crises and uncertainty, it has also brought about unprecedented opportunities. I believe Chinese entrepreneurs are among the most adventurous in the world and going forward they should consider the following advice:
Acquire as much knowledge as possible on scientific management practices
Read as many of the classics as possible
Consider Wang Yangming's (the Chinese philosopher) advice that: "Knowledge and action should go hand in hand"
Understand that the source and solution to all life's problems are only in the mind.
Find out what you really care about and devote yourself to that cause.
What are you most looking forward to at CKGSB?
I am looking forward to having meaningful encounters with students and learning together. I believe everyone has a different story to tell and I am looking forward to hearing everyone's different perspectives. I hope to be as open and honest as possible in the classroom. As Confucius once said: "To know what you know and what you do not know, that is true knowledge." Let's explore the beauty in life and make China a better place together! 
Enjoying what you're reading?
Sign up to our monthly newsletter to get more China insights delivered to your inbox.