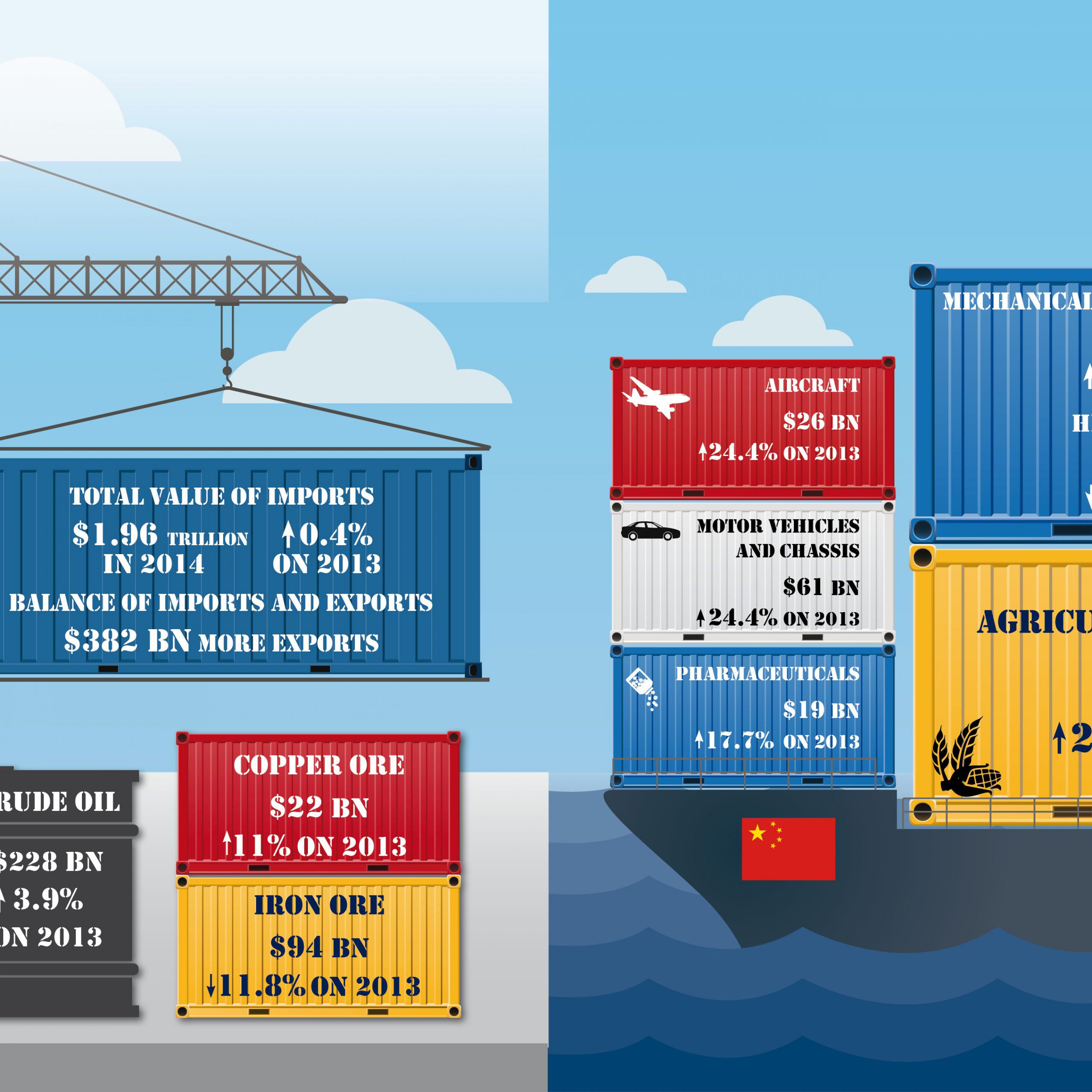 One of many economic indicators, China's imports continue to inch up, but only just.
As China enters the so-called "new normal", analysts continue to try to gauge where the economy is heading. China's imports are one such guide, with the data reflecting domestic demand within an economy, and also giving useful insight into its industrial trends. Chinese imports growth slowed last year, with Ministry of Commerce figures showing only 0.4% growth, implying a slowing demand for foreign goods. Despite the freefalling prices of crude oil, China's customs administration reports only a small rise on 2013, with other imports, notably vehicles, growing much faster.
In this graphic, we show the level of imports in different industry sectors and how they have fared.