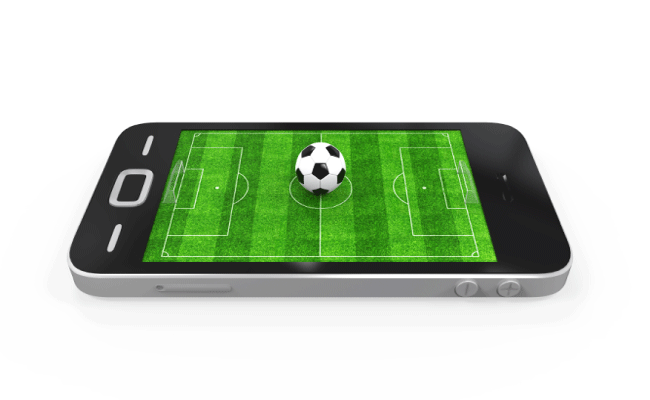 China's mobile gaming companies are using every trick in the book to lure users in what is now one of the world's largest and fastest growing gaming markets. Welcome to the new battleground in China's fast-changing internet economy.
"Welcome to this super cute game!

Protect the carrots from monsters!"
This is the lead of the second edition of the Chinese mobile game Carrot Fantasy II: Ice World. As cheesy as it sounds, this tower defense game is making big waves in China with its fun journey of tower discovery and carrots with special abilities. The game registered more than 200,000 downloads on each of the first two days of its launch and more than 1 million in the first week, according to figures from China's independent Android app store and mobile search engine Wandoujia's App Index.
But making it to the top of charts is not the best measure of a mobile game's success in China's free-to-download mobile internet ecosystem, where users play for free but have to pay for upgrades and premium content. "The freemium model has a lot to do in terms of how to create good content with in-app purchases and engaging users over a period of time. This is what everyone is trying to figure out," explains Tyler Cotton, lead author of Wandoujia's China App Index.
Online games have huge strategic value for internet companies in China as one of their major revenue sources. It's one of the largest markets in the world with over 490 million users and worth RMB 83 billion ($13.7 billion) in revenues.
"Games are an important part of the internet economy because entertainment is the best way to make money," says Will Tao, Analysis Director at iResearch. Due to its universal content, online games are powerful drivers of internet traffic. They have the potential of bringing in new users, enlarging the user base and fostering interaction between users.
A case in point is Tencent Holdings, China's largest internet company by revenue, which recently incorporated mobile games into its social messaging mobile app WeChat (known as Weixin within China) as a strategy to monetize its 355 million monthly active users. "WeChat is a whole new distribution channel that is social in nature," says Zhang Kaifu, Assistant Professor of Marketing at the Cheung Kong Graduate School of Business (CKGSB). It's able to create the same model of internet traffic that attracted game developers when Facebook opened to mobile gaming.
WeChat enjoys an advantageous position as a subsidiary of Tencent Games, China's largest online game community and a global game developer and operator. Barclays estimates that in the year 2014 WeChat will bring Tencent RMB 2.95 billion in revenues, with mobile games expected to make up 73% of that.
Alibaba Group, China's leading e-commerce platform, also announced the launch of a mobile gaming platform as part of their broader strategy to push into the mobile sector. "Online gaming is [a] service with the highest stickiness. And if you get more users, there's a better chance you can offer more services," explains Tao.
From PC to Mobile: A New Online Gaming Era
China's mobile games market, though very fragmented, is considered one of the fastest growing in the world, with an expected 100% growth of RMB 17.85 billion ($2.8 billion) this year alone. It's quickly stealing market share from traditional PCs as users shift to smartphones and tablets to discover new and engaging content.Nearly 460 million people (75% of the country's netizens) are going online through mobile devices instead of desktop computers, according to figures from iResearch.
The growing popularity of app stores facilitated this transition four years ago. According to iResearch's 2011-2012 China's Mobile Gaming Report, app stores have changed the entire structure of the mobile gaming industry. They've made the industry more open as they provide developers with critical services like a distribution channel and payment tools.
"It's good for us because as game developers we don't necessarily want to run all these supporting services, it's not our core competence. Our core competence is making fun and innovative games," says entertainment entrepreneur and CEO of Argine Consulting Alexander Rivan Ronalds.
Creating engaging content remains the major challenge. "With app stores we can all publish our games and be out there. The challenge is creating products for mobile that we are able to monetize," he adds.
This is a big deal in China's highly fragmented and overcrowded mobile games market, which has more than 80,000 developers release more than 100 games each day, according to estimates from the Asian Games Market Intelligence firm Niko Partners. "The problem with mobile games in general is that the lifecycle is very short. If the content is too simple or not well localized or not engaging enough, very quickly people move on to another game. It's not like in the PC era," adds Cotton from Wandoujia.
More and Better Users
"When integrating with an app store, the key thing I look for is that they have enough traffic," says Ronalds. Games, on their part, bring app stores a golden opportunity to monetize their user base and boost user acquisition.
CKGSB's Zhang points out that app stores are becoming increasingly competitive in bringing in more and better users.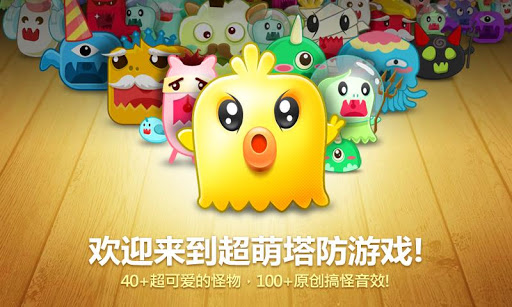 Developing company Luobo Interactive owes the initial success of its sequel Carrot Fantasy II to an exclusive launch deal and promotional campaign it forged with China's third-largest app store Wandoujia. The campaign went viral. It featured a video of a girl imitating the sounds of the game's tiny little monsters—users could win several prizes by sharing the video.As a result, pre-orders soared. After the initial two weeks, daily downloads fell to 50,000 but the well-orchestrated buzz allowed Carrot Fantasy II to have a sustainable flow of higher-quality users able to drive increasing daily revenues. "'In-depth' content keeps users [motivated] to play on and on until a point where they are willing to pay and they start to pay [for premium content and upgrades]," says Cotton.
To ensure this level of stickiness, Wandoujia says it only partners with high-quality games and top developers. "We try to create an ecosystem that creates game value," explains Cotton. The Game Launcher platform helps Wandoujia increase the value of its users for the games they work with by building a more sophisticated system for recommending games players might enjoy.
The Social Factor
Social platforms like WeChat games have very different value than traditional app stores and therefore they both have different goals and face different challenges, explains CKGSB's Zhang. "WeChat is not building their business model around selling apps. They are essentially a social network company and games are adding value to their social networking functionality," he adds. Users can play for free and share scores with friends, while they keep all the other mobile social activities within the same platform.
"WeChat is no doubt the number one mobile [social messaging] app in China and will be in the future—no other apps can challenge that. WeChat will become a platform for everything," says Tao of iResearch. Its main competitor, Alibaba Group is trying to catch up with WeChat before it's too late. It's confident that its large user base of online shoppers will help its mobile ecosystem gain some traction.
Alibaba's new mobile games platform aims to broaden the user base by using the inherent ability of games to attract diverse demographics. The platform has been integrated into the mobile apps of its customer-to-customer marketplace, Taobao, and the social messaging mobile app Laiwang. Liu Chunning, President of Alibaba Digital Entertainment Group, was quoted on Alizila saying, the mobile gaming platform will provide users and developers a unified platform where payment options, virtual currencies and game data can be secured [and] stored. Tao says these features alone are not enough to compete against WeChat to attract developers, woo users and boost its social networking functionalities. "The only thing Alibaba can offer to developers is its cloud computing services, so that they can save costs. But their problem is that they don't have the same amount of traffic as WeChat to attract players," he adds.
Attracted by the size and quality of Tencent's user base the UK-based King Digital Entertainment picked WeChat as the distribution platform for the Chinese version of its popular mobile game Candy Crush Saga. "Tencent has the largest mobile social network in China and is a great partner to work with. I look forward to working together to make Candy Crush Saga as popular in China as in the rest of the world," King Digital Entertainment CEO, Ricardo Zacconi, said in an official statement.It's a win-win: the international popularity of Candy Crush might boost Tencent's position as the main integrated mobile services platform, increase market share and help it stay ahead of Alibaba.
"Alibaba spent a lot of marketing resources to have users on their social network but people won't use it because their activities are happening in the WeChat environment and they don't see the need to shift," Zhang adds.
Top Notch Games
So far only a handful of very simple and casual games are available on WeChat, and it's the same for Alibaba.Both companies will need to invest heavily in third-party content and in-house developers to be able to offer sticky content and improve their mobile games offer. "Not all games are suitable for WeChat. The game has to be social and casual. It has to speak to the profile of WeChat users," says Zhang. At the same time, its lifecycle has to be long enough so gamers reach a point when they are willing to pay for premium content, and thus they are able to monetize their products.
Tencent underwent an acid test recently when it tried to use WeChat's large user base to launch WePop, a bubble popping game. It hoped that social interaction would ensure popularity. But after the swell of the first month, popularity plummeted and search volume fell by over 66%, according to figures from Wandoujia App Index. The bottom-line: WePop's content was too simple to make a lasting impact.
"The industry shifts every 2-3 years. Before, we were making games for Facebook. Now we are making games for mobile," says Ronalds. Companies need to be very careful whilemaking this transition if they want their games to stay on top. "The companies that have done well in recent years are the ones that have been able to transition into mobile through more intuitive design processes," he adds.
The different strategies of distribution platforms may also determine user engagement and monetization.For instance, both Wandoujia and WeChat have their own version of Temple Run games but gamers' experience might be different on each platform. WeChat regularly releases new characters, levels and content to ensure users keep playing. Whereas in Wandoujia's version deals and rewards aim to keep users active. According to Wandoujia, putting off monetization until a point when users are willing to pay more naturally helps extend the life value of the game. "We don't try to reinvent the wheel or build a social network. We are trying to get users to sign into our system and get better results for search," explains Cotton.
Traditional app stores and the new integrated gaming platforms like WeChat's have very different models and for now they will run in parallel. "Imagine if WeChat opens up to third party developers and now users can actually download games from the platform. Could this create pressure and competition against companies like Wandoujia? It certainly can. But WeChat is not a shopping platform," says CKGSB's Zhang. Rather, for WeChat online gaming is a valuable tool to increase market share and keep staying ahead of Alibaba's ambition to build its own social network. "The problem Alibaba suffers is very similar to what we saw on previous generations of social networks. It has lots of registered users but they spent little time on the platform," says Zhang.