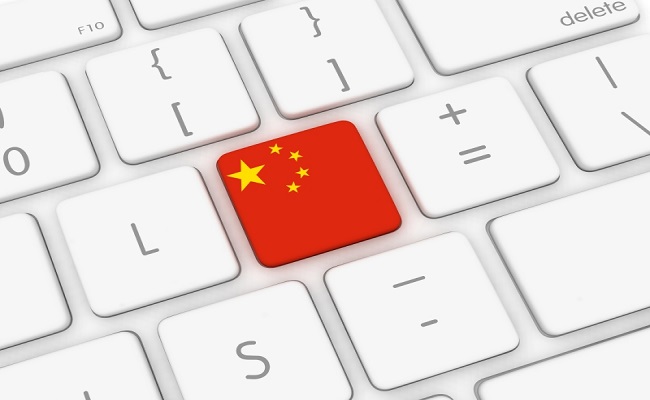 The week that was: China's manufacturing activity continues on its downward trend; Tencent acquires a 28% stake in South Korean gaming giant CJ Games; Alibaba launches crowdfunding product for the entertainment sector; and Hong Kong banks worried about China exposure.
China's manufacturng activity hits eight-month low
China's manufacturing activity continues to contract—and has hit an eight-month low. The Flash Markit/HSBC Purchasing Managers' Index (PMI) fell to 48.1 in March down from February's 48.5. The index has been consistently below 50 since the beginning of 2014, which shows a continued slowdown in that sector. The Manufacturing Output Index also fell to 47.3 in March compared to 48.8 in February. This was an eighteen-month low.
According to Reuters, output and new orders both weakened but new export orders grew for the first time in four months, suggesting the slowdown has been driven primarily by weak domestic demand. Speaking to Reuters, Wei Yao, China Economist at Societe Generale in Hong Kong, said, "Usually, for the month of March, the PMI will rebound, because after Chinese New Year, there should be some activity coming back, but this PMI is disappointing. The government probably will have to provide some supporting measures."
Commenting on the findings of the survey, Hongbin Qu, Chief Economist, China and Co-Head of Asian Economic Research at HSBC said, "We expect Beijing to launch a series of policy measures to stabilize growth. Likely options include lowering entry barriers for private investment, targeted spending on subways, air-cleaning and public housing, and guiding lending rates lower."
Tencent 'Taming Monsters' in South Korea
Internet and gaming giant Tencent is on a splurging spree. Barely weeks after picking up a 15% stake in e-commerce giant JD.com and a 15% stake in online real estate company Leju Holdings, the Shenzhen-headquartered company is set to pay $500 million for a 28% stake in South Korea's CJ Games, Bloomberg reported. "The agreement includes the acquisition of the Netmarble portal of CJ E&M Corp., with titles including 'Taming Monsters' and 'Everybody Cha Cha Cha'," the report said.
Why is this investment so important to Tencent? One, the company's revenues from online gaming haven't grown in the last two quarters, and adding more games to its portfolio will only help. CJ Games is already a significant player in gaming. The Wall Street Journal reported, "CJ Games is the biggest game publisher in the country by downloads and revenue, according to App Annie, which tracks app purchases. World-wide, CJ Games was the seventh-biggest game publisher by revenue last year, App Annie said in January."
Two, it helps Tencent gain a foothold in South Korea, which according to the WSJ, has one of the world's most active mobile-games markets. This is not the first time Tencent has ventured into Korean territory: it already owns a large stake in South Korea's Kakao Corp., which owns mobile-messaging app, KakaoTalk.
Tencent's shares fell after this announcement.
Also, this week the air was thick with rumors that Tencent is picking a 20% stake in online video giant Youku Tudou. Neither party has yet confirmed or denied the rumors.
Alibaba Launches Crowdfunding Platform
Alibaba CEO Jack Ma wants your money—to fund blockbuster movies. Alibaba has just launched a crowdfunding platform called Yu Le Bao (Chinese for 'entertainment treasure', different from Yu'e Bao which is Alibaba's internet finance product) that lets people invest as little as RMB 100 in TV and movie productions and RMB 50 in games. In exchange they can expected "annualized returns" of 7%. There are additional perks: investors can visit movie sets, meet the stars, get tickets to screenings, or even suggest who should direct or star in the movies, Alibaba said on its Sina Weibo account.
According to a blog on MarketWatch, "The fund aims to raise 73 million yuan in its initial stage, with four movies and one social-networking game currently on offer for investment. These include the third and fourth sequels to the 2013 Chinese blockbuster 'Tiny Times.'"
The fund will be managed by Guohua Life Insurance, which will place the money in its own set of wealth and insurance funds, and subsequently will be invested in the entertainment industry.
KFC's Long Road to Redemption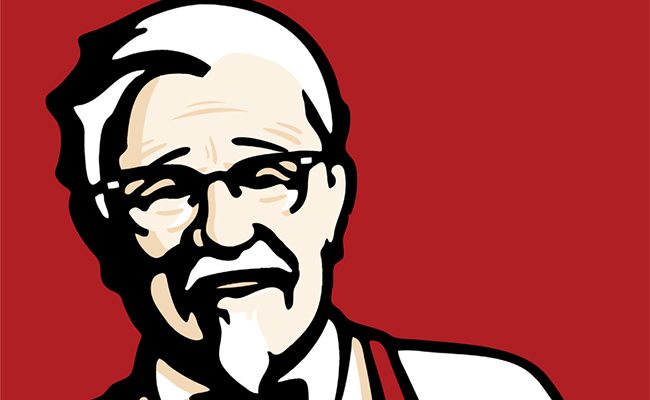 Yum! Brands, the American fast food giant that owns KFC and Pizza Hut, has been on a roller coaster ride in China. For years Yum! was seen as the ideal example of a multinational company that had figured out China: China accounted for more than half of the company's profits. But things went horribly wrong in the end of 2012 thanks to a food safety scare and a slew of other factors including competition, increasing consumer sophistication and plain and simple brand fatigue. Yum!'s same-store sales in China fell by 29% in April 2013.
The company has now unleashed a series of "unprecedented" measures to set things right in China. According to Reuters, KFC, Yum!'s biggest chain in China, "is rewriting its menu and launching a publicity drive as it struggles to emerge from the shadow of a food safety scare in 2012 and see off rivals luring diners with innovative, home-grown fare."
The menu will feature 10 new items and "five revamped versions of existing products". Yum!'s China CEO Sam Su said that the menu would be updated "at least once a year." Also, on the cards is revamped store and packaging design as well as celebrity endorsements.
Hopefully, Colonel Sanders will be smiling again very soon.
The China Exposure of Hong Kong Banks
In 2010, Hong Kong's banks had almost no loans to China. Today they account for a whopping $430 billion. According to a Reuters article, "Foreign bank claims on China hit $1 trillion last year, up from nearly zero 10 years ago, and the biggest portion was provided by Hong Kong, Bank of International Settlements data shows. The $430 billion in loans outstanding represents 165 percent of Hong Kong's GDP, BIS figures show."
The article goes on to say that data from the Hong Kong Monetary Authority corroborates these findings. "By the end of 2013, Hong Kong banks' net claims on China as a percentage of their total loan book was nearing 40 percent, compared with zero by 2010."
In the face of slowing economic growth in China and recent defaults and bankruptcies, this makes Hong Kong banks vulnerable to uncertainties in the mainland.