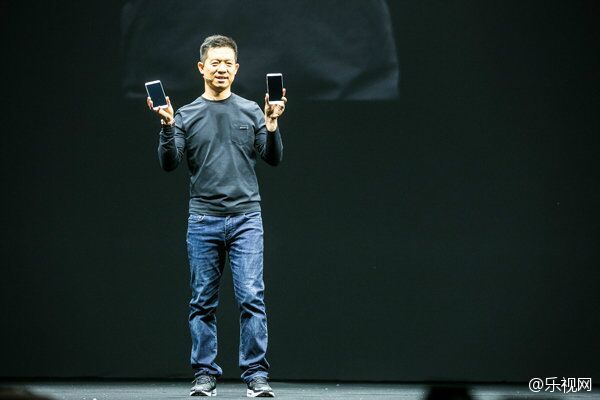 Online video platform LeTV believes its new smartphone can demolish competition. Is that too wild an ambition?
With much fanfare, LeTV, a popular Chinese online video platform, has finally released its "super" smartphone in Beijing, where several celebrity singers and actors made an appearance to show support. The launch event for the LeTV smartphone was held in both Beijing's MasterCard Center and San Francisco, and LeTV tried its best to whip up a frenzy—it claims that the launch event was attended by over 1,000 journalists from China and beyond. Even though LeTV has entered the smartphone market only now, that hasn't stopped it from publicly claiming it is better than Apple. Everything about the event—from the invite, the stage backdrop to the speeches—was about showing how LeTV's phone is superior to the iPhone.
LeTV released three models of what it calls the Le Phone: the Le 1, Le 1 Pro and Le Max. The three share a similar bezel-less design with successively better hardware configurations. The Le Max features a 6.3-inch 2k display and a 21 megapixel Sony camera. The Le 1 is priced at RMB 1,499, while the Le 1 Pro will sell for RMB 2,499. Consumers have been asked to suggest a price tag for the Le Max.
Besides fancy configuration, LeTV's selling point, which it has been drumming up for months, is the integration of video content and related entertainment services in the phone. For example, users can access movies, TV shows, music and sports shows through a LeTV home screen. They'll also get certain perks, such as earlier access to a new show or a new album. They will get the phone for free if they buy the same dollar amount of LeTV's membership. Le Phone buyers will also be given a free mobile data plan dedicated to consume LeTV content.
While LeTV has made a splash in the smart TV market last year, selling more than 1.5 million units, the smartphone business is a different ball game. Forerunners like Amazon's Fire Phone and the 'Facebook phone' (known as HTC First) both feature deep integration of Amazon and Facebook's services respectively—but both turned out to be damp squibs. (The company also plans to get into the smart car business.)
However, LeTV executives believe the model will work for them in China, where consumers are showing more enthusiasm for the mobile internet than ever before. Feng Xing, who heads LeTV's smartphone business, said in an interview a few days before the product release that the company is targeting 'power' mobile users with entertainment needs. He said that LeTV plans to sell "millions" of smartphones in 2015 and then "tens of millions" next year.
Before joining LeTV a few months ago, Feng was Vice President at Lenovo and manager of the group's MIDH (Mobile Internet and Digital Home) division. Having spent 20 years at a traditional hardware maker, Feng said he's impressed with how LeTV leveraged internet-based marketing. He also said that he decided to join LeTV because of the belief that the company's business model will create a new "Blue Ocean" in China's fiercely competitive smartphone market.
Edited excerpts:
Q. Why did you leave Lenovo and join LeTV?
A. In the past few years, we have seen a high level of homogenization in the smartphone business, which means that all products are becoming more and more similar to each other. It's very hard to create unique hardware for your products and even if you do, others will catch up with you in months. The competition is so fierce that eventually manufacturers have to cut prices, which will either result in poor product quality or financial losses for the companies.
At Lenovo, on the premise of building quality products, I tried very hard to not make losses. The smartphone business had hundreds of millions [of RMB] in revenue, but we contributed very little to the net profit of the entire group.
After I met Jia Yueting (LeTV CEO), I was convinced that LeTV can make something new and different, based on its rich content resources. I believe that we can create a new "Blue Ocean" in the existing "Red Ocean" of the smartphone market.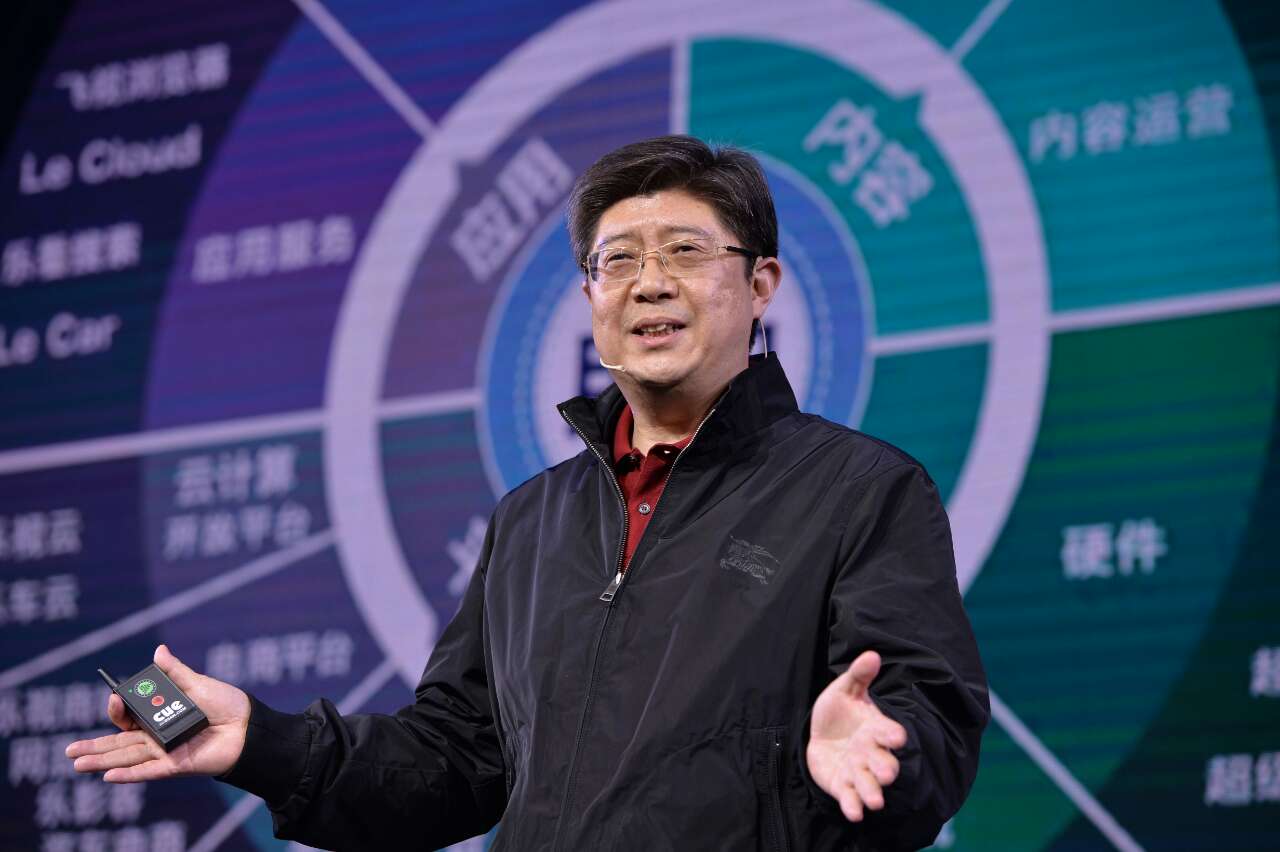 Q. The smart TV seems to be a good fit for LeTV's video content. But what's the role of the smartphone in LeTV's ecosystem?
A. There are fundamental differences between a TV and a cellphone, including the size of the display, mobility and communication functionalities, etc. So although we believe that smartphones can be a platform for consuming video content, we are not saying that they are the best for watching long videos like movies or TV shows, no matter how nice the displays are.
What really makes the LeTV phone unique is how we provide content-related services. The centerpiece of our content, namely movies and TV shows, are celebrities who star in them; their fans have the need to interact with them both online and offline, for example, through events and concerts. It's the same case for star athletes. A lot of people just think that we're only providing video content, but actually we're an internet-based provider of wholesome entertainment services.
Q. You said LeTV would revolutionize users' experience on a smartphone. How?
A. To showcase the integration of our content and services on the phone, we have a very special UI (user interface) design. Besides the regular experience you have on any other smartphone, you'll also have a unique experience using all LeTV services, which are not offered through traditional apps.
For traditional handset makers, their relations with customers end at the moment the transaction is done; but for us, it's just the beginning to provide our users rich content and services.
Q. Amazon, with its digital books and video content, has a similar ambition for their Fire Phone. But the reception of the phone was rather lukewarm. How's LeTV's approach different?
A. We spent some time studying the Fire Phone. I think the key differentiation [between us] is that we are in two different markets. China has a richer mobile internet consumer base than the US does. There's a huge number of power users of the mobile internet—the smartphone is the first thing they look at in the morning and the last thing before they go to bed; they spend almost all their fragmented time on smartphones. They are our target audience.
And the other differentiator is that in terms of hardware, we only aim to surpass the best, namely Apple, Samsung and Xiaomi. Yes we focus a lot on our ecosystem integration, but the first thing we try to do is to create a very attractive device by making it a top-notch gadget.
Q. Besides the launch event in Beijing, you also have a simultaneous event in San Francisco. Why?
A. Our decision to do a dual-launch signifies how important the overseas market is for us. But at the current stage our overseas strategy is not necessarily a US strategy. I can't reveal what countries we're going to launch in at this point because we're still putting together the teams. But I can say that overseas sales will be simultaneous.
Q. You made a lot of effort to make a splash even before the launch, buying ads in American newspapers such as The Wall Street Journal and the LA Times; picking on Apple as the 'dictator' in the market. Can you talk about your marketing strategy?
A. It'll be very hard for a new phone brand to be known in today's market without a strong marketing campaign. That's also partly why we have a launch event in San Francisco too—to help generate buzz.
In this regard, LeTV is definitely a marketing powerhouse. We already showcased our internet marketing strength in the smart TV business. Here at LeTV, we have more than 100 marketing professionals out of 2,000 employees of the whole company. For us, communication is marketing, and marketing is productivity. And this is something that traditional companies lack—when I was with Lenovo, we were selling 45 million handsets a year and we had thousands of employees on the sales team. But how many were in charge of marketing? About 20.
Q. Are you trying to replicate Xiaomi's success?
A. Frankly Xiaomi is really good at marketing. Consumers really identify with the brand, which changed the supply and demand dynamic—products are sold out quickly and some would pay higher prices to buy them from the middlemen.
But internet marketing does not have a patent on it. Xiaomi can use it, and we can use it better. Besides the marketing strength, we are different from Xiaomi because we have unique resources in content distribution and production.