Chinese people have historically had a strong work ethic but that has led to expectations in some sectors that many workers are finding untenable
It was just past midnight on a cold night in December 2020, when a 23-year-old employee of e-commerce company Pinduoduo died from what was diagnosed as overwork—the result of the staggeringly long working hours, crushing workloads and relentless pressures which are a part of life for many workers in China. Just two weeks later, an engineer who had been working for the same company for only six months committed suicide. The deaths caused a furor among Chinese workers that still reverberates today.
Although shocking for some, none of this came as a surprise to Li Yichen, who resigned from a high-flying job with one of China's leading information and communications technology companies early in 2021 due to the pressures of the job. "I suffered from gastrointestinal bleeding from the stress and knew I had no choice but to leave," says the 26-year-old. The long-term mental and physical health implications of stress have kept Li out of the workforce and, as of December 2021, she was still not back at work.
The pressures of work in China, especially in the ultra-competitive high-tech world are pushing people to the point where they are effectively in danger of working themselves to death. But the social outcry after the deaths at Pinduodou and an increasing pushback from younger workers point to the beginnings of a shift in attitudes towards work in China.
Resisting the rat race
In late 2010, Apple supplier Foxconn installed nets around its Shenzhen manufacturing plant to put a stop to a spate of suicides by company workers which were blamed on poor working conditions and low wages. The incident caused an international outcry, but evidence of a meaningful change in conditions has so far not been forthcoming. What was earlier a phenomenon impacting blue-collar employees has now crept into the white collar world as well.
More recently, there is also growing evidence that some young people are rebelling against long working hours and the demanding culture of "996"—working 9 a.m. to 9 p.m., six days a week—which is widespread in Chinese startup companies, but also seen in manufacturing and other service industries.
"996 is most prevalent in the tech industry," says Lijia Zhang, author of Socialism Is Great!: A Worker's Memoir of the New China. "To squeeze [out] more profit, tech giants' bosses are often slave drivers."
But company founders and others have lauded the 996 system as a key factor in the growth of China's powerful tech companies. Jack Ma, the founder of tech giant Alibaba and one of China's richest men, championed the overtime culture, describing it as "a huge blessing." In the same vein, Richard Liu, founder of e-commerce company JD.com has said: "Slackers are not my brothers!"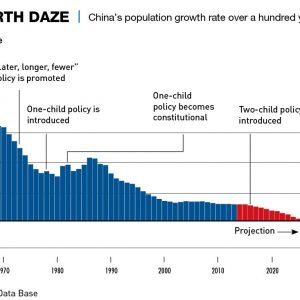 Enjoying what you're reading?
Sign up to our monthly newsletter to get more China insights delivered to your inbox.