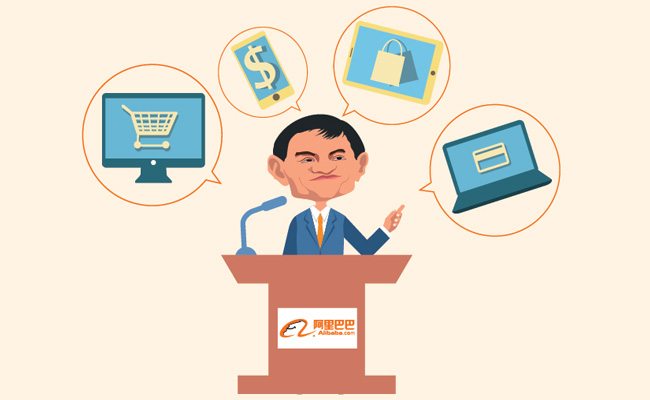 By posting a 45% jump in revenues, the Alibaba results have defied expectations. A quick look at the big numbers.

This week all eyes were on the Alibaba results. For a week speculation was rife that Alibaba would post slow revenue growth. After all, things haven't been so easy for the e-commerce giant in recent times owing to the persistent problem of counterfeit goods on its platforms, and concerns about slow growth. In fact, the Alibaba stock, which has been in a downward spiral for some time now, hit an all-time low earlier this week.
But the results proved the pundits on Wall Street wrong. Alibaba posted a 45% jump in sales at $2.8 billion, defying analyst estimates. Net profits were down though—at $463 million, they were 49% lower from last year, something the company attributes to expenses incurred due to its employee stock option plan. The Gross Merchandise Value, or the dollar values of merchandise sold, rose by 40% from the same quarter last year, as did the number of active buyers.
The company also announced a significant leadership change—David Zhang, currently the Chief Operating Officer will take over as CEO. Current CEO Jonathon Lu will stay on the company's board as Vice Chairman. Zhang, who has been with Alibaba for eight years, was instrumental in creating the Singles Day (November 11th) shopping phenomenon. "Today, Jonathan Lu and I are very proud to announce that through our efforts in the past years, Alibaba Group is ready to completely hand over management leadership to those of you who were born in the 70s ('post-70 generation')," founder Jack Ma wrote in a letter to employees. He further added: "In the next 10 years, the post-70 generation of our management will lead us to seize opportunities of the Internet+ era, and take bold steps into the cloud computing and big data era."
Will a younger CEO at the helm lead Alibaba to greater heights? Time will tell.
Meanwhile, we bring you the key highlights from the Alibaba results.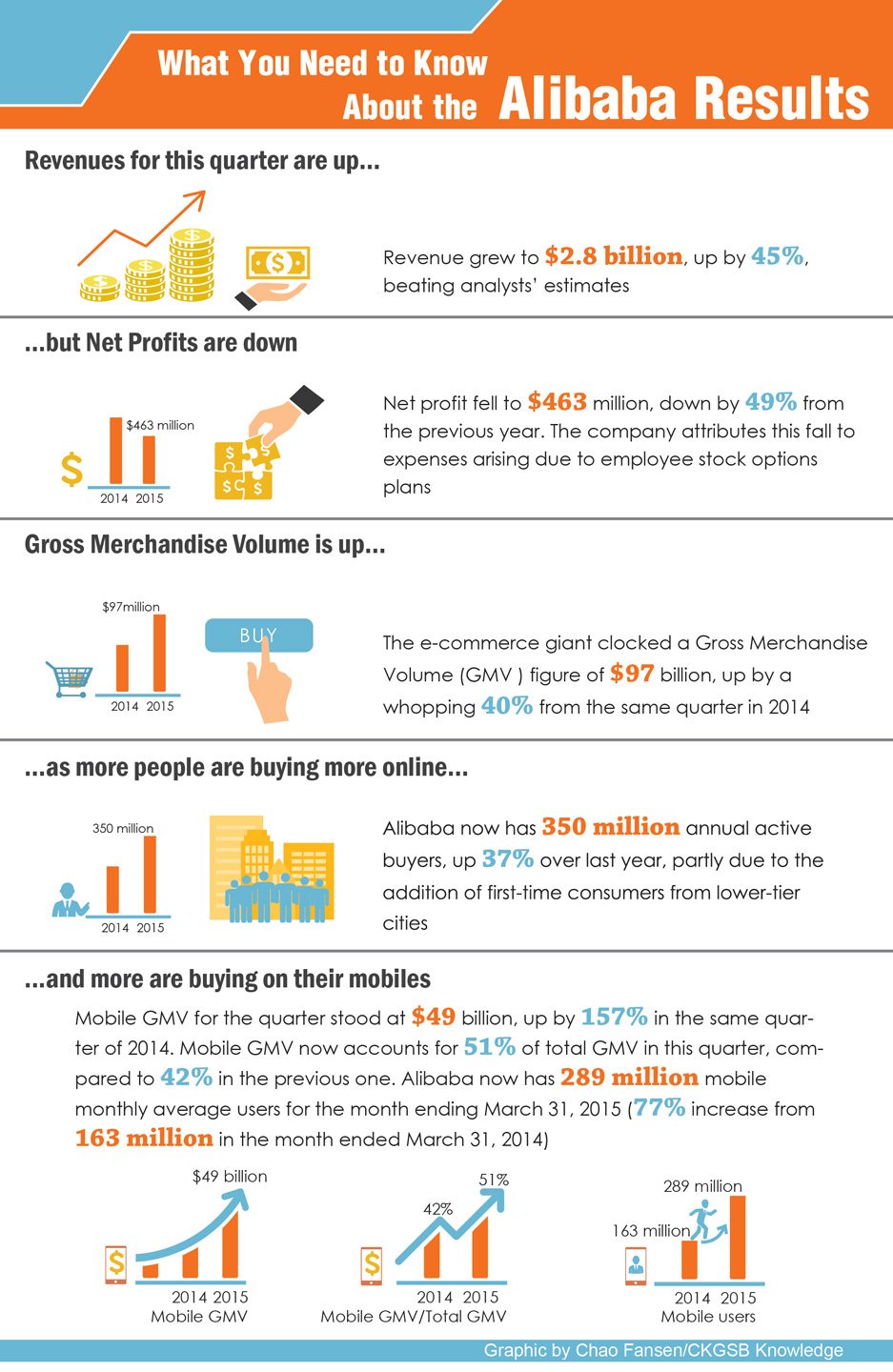 Enjoying what you're reading?
Sign up to our monthly newsletter to get more China insights delivered to your inbox.