Share

The Capital of Fintech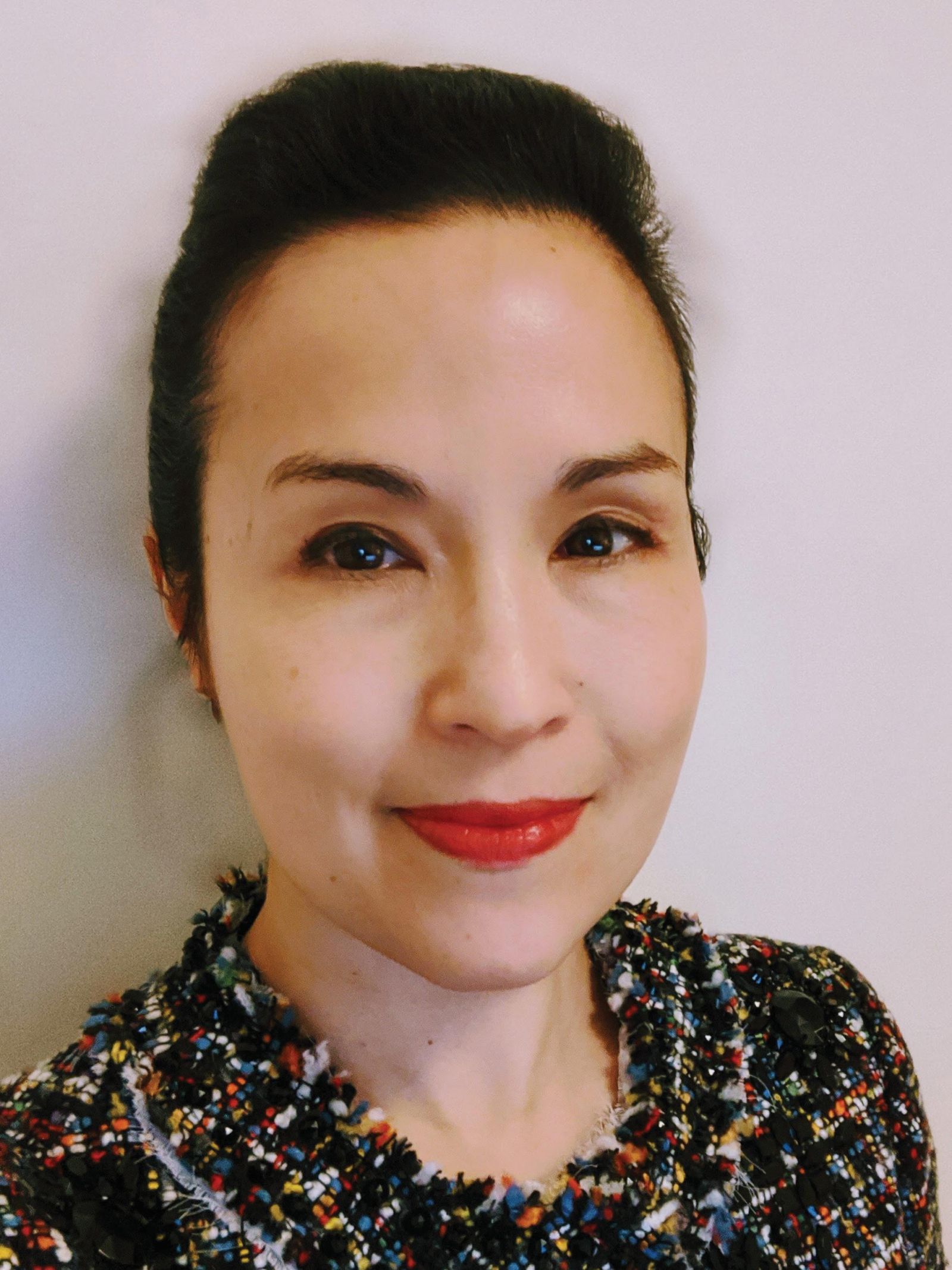 Sara Hsu is the co-author of China's Fintech Explosion, published by Columbia University Press, and CEO of China Rising Capital Forecast, a fintech startup covering Chinese financial policies. She specializes in Chinese economic development, informal finance and shadow banking. She has published one of the only English language books on Chinese informal finance, entitled Informal Finance in China: American and Chinese Perspectives.
Financial technology—or fintech—is gaining in popularity globally as a way of making financial services more efficient and accessible. But in China, fintech has taken off particularly fast, catering to parts of the market that state-owned banks and an undersized private financial sector do not serve against a backdrop of growing consumption and a large, tech-savvy millennial generation. It seems increasingly likely that some of these fintech firms will change the way the world does business.
In China's Fintech Explosion, Sara Hsu explores the transformative potential of China's fintech industry, describing the risks and rewards for participants as well as the impact on consumers.
In the following interview, she explains the industry and the rapid developments currently taking place.
Why has fintech become so dominant in China so quickly?
It was a confluence of factors, with one being the spread of internet use. Suddenly a lot of people had access to a mobile phone to use the internet. The government supported this growth and installed 4G stations—now they're doing 5G—and this has really boosted the internet infrastructure both in urban and rural areas.
Another factor was e-commerce. Once Alibaba started in 1999, it grew rapidly, partly because it had good marketing and people wanted goods easily and partly because it became a social phenomenon. Alibaba also used Alipay for online payments, which helped people become accustomed to the idea of fintech. Later, when Alibaba and Ant Financial expanded into wealth management products, it became people's first experience with online investments.
A third factor was that people started to interact with fintech over social media apps. Through that, customers were on the receiving end of direct advertising, and through word-of-mouth they could also obtain information about different products that they could purchase and the kind of fintech apps they could use.
It's hard to say whether other countries will be able to catch up to this level of fintech usage within the next few years, especially after COVID-19. The pandemic has put a dent in planned investments, but some countries in Southeast Asia have really become more involved in using fintech and have even started using Chinese apps, such as WeChat Pay and Alipay.
How does fintech, as it exists in China, impact the traditional financial industry?
It's been tough for traditional state-owned banks. They already had to compete with other banks, and it's especially tough for smaller- and medium-sized banks to compete with larger banks because larger banks have more deposits, so they naturally have a bigger loan base. Fintech has made it even more difficult, and fintech companies can often carry out transactions at lower costs than banks can, as banks have bigger overheads. The commission income from sales of insurance that has been going to banks has declined because of the competition from fintech.
Those are things that banks have needed to stay on top of by creating a fintech front, which many of them are doing. Smaller banks have struggled to keep up with these innovations, so they have a distinct disadvantage in building up their fintech aspects, like selling different types of loan products and services over their websites.
Fintech has also reduced the share of loans made by traditional state-owned banks. Commercial banks had also been battling for deposits and now it's even worse.
It looks like fintech is increasingly going to find a place in the traditional banking sector due to new government regulations, especially those concerning Ant Financial. There is this wariness of larger private firms and so they're trying to move fintech toward the traditional banking sphere, but we have yet to see exactly what is going to happen.
What measures are in place to control the fintech industry? And how does this compare to the regulatory controls on the finance industries elsewhere, for instance in the US?
The regulatory controls on fintech in China and in the US are fundamentally different. In the US, many fintech companies have complained that they're regulated both at the federal and at the state level, which creates a complex regulatory environment. There is a long list of fintech regulators in the US including the Federal Trade Commission, Federal Deposit Insurance Corp. and the Securities and Exchange Commission. The state governments also have laws that fintech companies must comply with.
In China, banking and fintech are regulated by a few central regulators: the China Banking and Insurance Regulatory Commission, the China Securities Regulatory Commission (CSRC) and the People's Bank of China. This brings them all together and many of the policies are issued centrally and then must be implemented locally. In some ways, this makes it easier for firms, but it's more of a central mandate. There are regulations in many different areas, and we see different regulations come down from central regulators in terms of financing, investments, transactions and increasingly in terms of consumer protection.
What do you see as the causes of the cancellation of the Ant Financial initial public offering (IPO) and what are the implications for Ant Financial, Jack Ma as its CEO and the fintech industry overall?
It was unfortunate in the way that it was conducted because it happened at the last minute and was followed by all these new regulations so it appeared to be aimed at Ant Financial. It really came off as political backlash. Whether it was or not, we don't know for sure, but it delegitimized these new rules from the government.
Some of the new regulations do make sense. The fact that Ant Financial should get the necessary licenses for its credit businesses, protect users' data privacy and make sure that it has sufficient capital are all important. But the way that it came off and the timing was unfortunate.
Nonetheless, the fintech industry is moving forward and many fintech firms are trying to get ahead of new regulations. They're really trying to understand what the government wants in terms of reducing risk. For example, JD.com's fintech unit appointed its former chief compliance officer as its new CEO. It shows how regulatory compliance has become tremendously important.
Is Chinese fintech impacting other parts of the world and what is the potential for China's fintech processes to become dominant in other markets?
Much of it is in Asia, but there is also some fintech activity in Africa with Chinese participation. Chinese investors have been trying to start up various ventures in Africa.
In Asia, Ant Financial holds stakes in bKash, a fund transfer service in Bangladesh, in Telenor Microfinance Bank of Pakistan and in helloPay in Singapore. They're trying hard to globalize, however, they've come up against issues similar to how Ant Financial was blocked by the US government from acquiring MoneyGram.
It's a difficult time because of COVID-19, but there is potential for China to become a global leader in the application of blockchain in finance. China has a large network of blockchain technology companies, and it's really encouraging that President Xi Jinping has come forward and supported blockchain technology, which could be something in which China's fintech processes become more dominant globally. Also, along with that, China is promoting its sovereign digital currency. It's still in its final stages of testing and is starting to be rolled out. This could boost China's position in the international monetary system. I don't see it making China a huge reserve currency overnight, but it's definitely going to have a global impact, especially as it could potentially make cross-border financial transactions easier.
What are the economic and social implications of digital money becoming so overwhelmingly prevalent that cash fundamentally disappears from society?
One of the benefits, of course, is that money laundering can be greatly reduced because there is constantly the potential for leaving a digital paper trail. These cashless transactions can also prevent black money and curb corruption. There's also a reduction in the risk of handling, storing and depositing cash.
Potential drawbacks to a cashless society include possible technical problems such as power outages, which could prevent people from paying for things and accessing their money. That's a huge vulnerability. There are security issues, with a lot of people having had their accounts hacked into in the past. There are also fintech firms and banks that charge an overhead fee for digital transactions. These are all things that must be considered, as there are trade-offs to having less cash in society.
How much of an impact has the Ant Financial model of microloans and automated approvals had on China's economy and the private business sector?
It's had a massive impact. Their microloans have helped small- and micro-enterprises immensely, and it's because of this that the government has encouraged this aspect of fintech. It's hard to say what percentage of small-and micro-sized businesses and consumers would not have obtained loans if those alternative forms of lending money weren't in existence, but according to one statistic, about 80% of small-and micro-sized enterprises don't have credit with any bank. But they can get credit through the fintech sector. For example, MyBank, which is a private online commercial bank that's owned by Ant Financial, said that it served 20.87 million small- and micro- businesses as of the end of 2019. Those are tens of millions of businesses that otherwise would have had to turn to high-interest rate markets.
The other benefit is that these fintech lenders also have access to a lot of data. With this, they can determine who gets a loan. This means many people who wouldn't have been able to get a loan in the past because they don't have credit history or they don't have collateral, are able to get a loan. It's making use of this information that is really key.
How does fintech change consumer behavior? Does it lead to higher consumption and more spending?
There are no formal statistics on this, but it definitely has. We know that policymakers have been encouraging consumption, and the fintech companies have made it extremely easy for consumers to buy goods online or even offline. Nowadays in China, everyone uses fintech, from payment apps to online loans. People use fintech to purchase small things like daily necessities, but they can also use fintech for really big things like international real estate deals. This has radically changed consumer behavior.
Fintech has also allowed transactions to occur faster. For large transactions, people no longer need to go to a bank for a letter of credit or apply for things that can take weeks to process. With everything now being online, huge transactions can take just minutes to be processed.
What do you see as the future of fintech in China?
Fintech has a very bright future ahead, but the entire global economy will have to emerge from COVID-19 and the negative impacts of the pandemic for that to be really realized. We will have to wait for investment in fintech and other sectors to pick up again, but it's already going strong in China. China has even applied fintech to governmental solutions, such as creating smart cities. Now Tencent is even applying fintech and other types of technology to Xiong'an New Area. This area is going to incorporate fintech as well as other aspects such as the cloud, blockchain and big data. So it's becoming an integral part of society, not just on an individual basis, but at a societal level as well.
Blockchain technology is also going to become increasingly prominent since China has so many blockchain companies. It will become more important. New technologies will be created to better serve purposes of supply chain finance, smart contracts and cross-border payments. We still have to wait to see what's going to happen with legality and how new laws will be developed around blockchain technology. Additionally, as 5G evolves, coupled with artificial intelligence and communication between different objects through the Internet of Things, this is going to be like steroids for fintech. I can't say exactly what fintech is going to look like in 2025, but it will be radically different from what it is today. There will be new apps and new technologies that we haven't seen before.
You may also like
Sir Vince Cable, former UK Secretary of State for Business, Innovation and Skills, discusses how China's relationship with the UK has.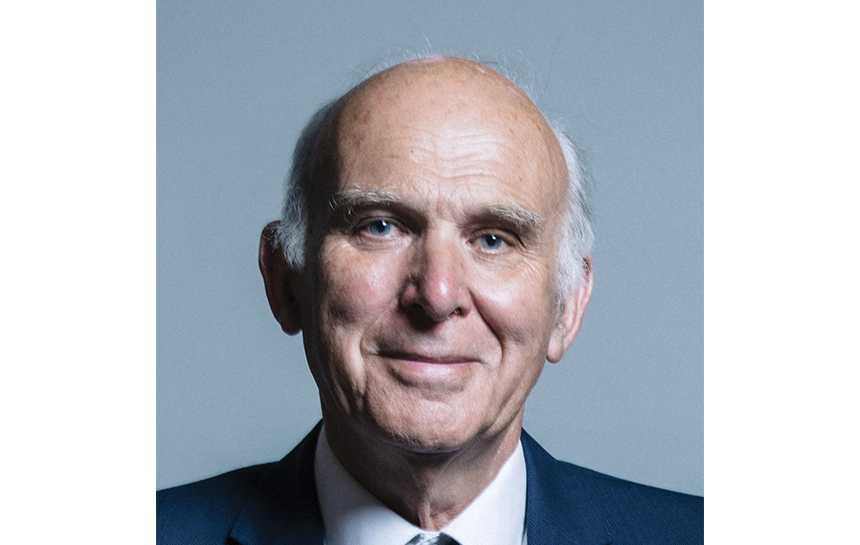 | Mar. 6 2023