Share

Local Government Debt in China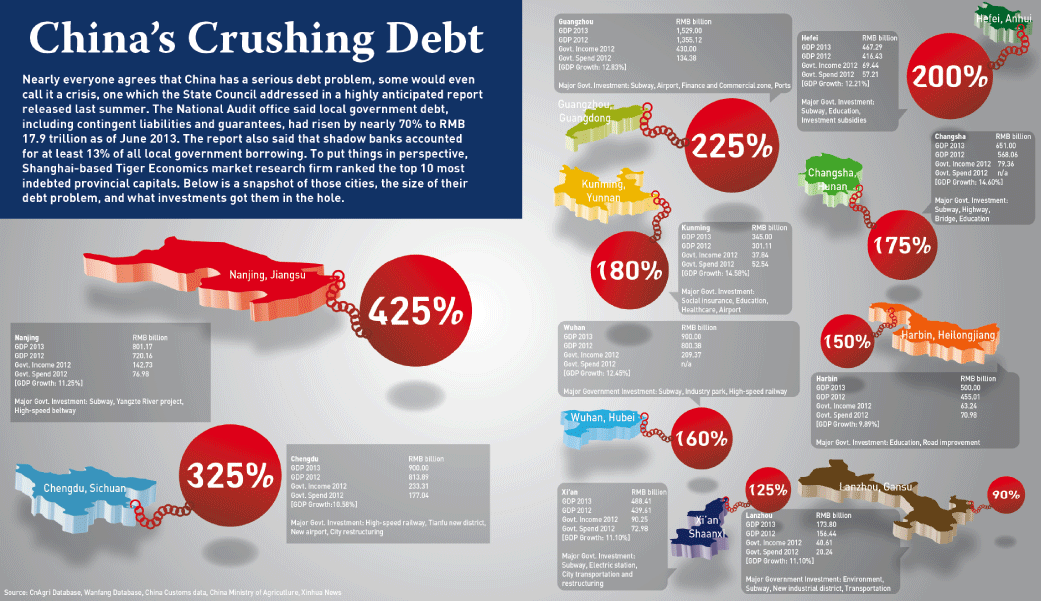 Local government debt in China is spinning out of control. A look at the most indebted cities in China and the size of their debts.
Nearly everyone agrees that China has a serious local debt problem, some would even call it a crisis, one which the State Council addressed in a highly anticipated report released last summer. The National Audit office said local government debt, including contingent liabilities and guarantees, had risen by nearly 70% to RMB 17.9 trillion as of June 2013. The report also said that shadow banks accounted for at least 13% of all local government borrowing. To put things in perspective, Shanghai-based Tiger economics market research firm ranked the top 10 most indebted provincial capitals. Above is a snapshot of those cities, the size of their debt problem, and what investments got them in the hole.
You may also like
Chinese tourists are increasingly looking inwards for travel due to border restrictions, and the options available to them have flourished because of.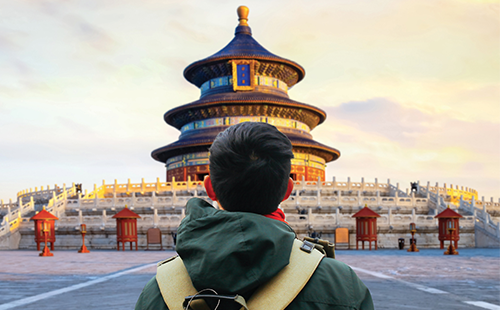 | Aug. 11 2022