Share

Enter the Petro-Yuan?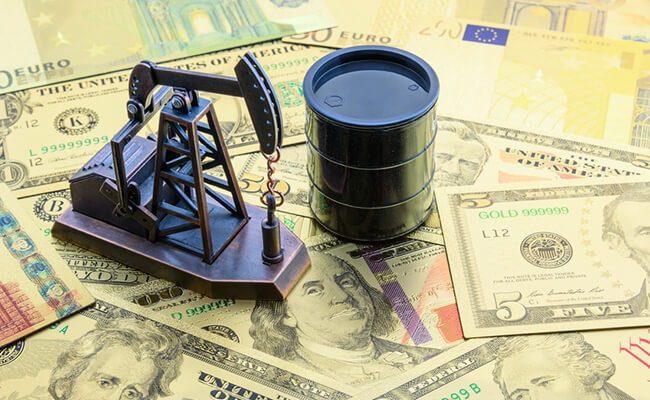 For nearly 50 years, most of the world's oil has been bought and sold with US dollars, a circumstance that has given the United States two formidable economic advantages. First, whatever the dollar's strength against other currencies, the price it paid for oil stayed the same. Second, sooner or later, anyone who takes dollars has to spend them or invest them somewhere, creating more dollar-denominated demand.
But this familiar state of affairs may be changing. In March, the Shanghai International Energy Exchange began trading a yuan-denominated oil futures contract. Such contracts are an essential mechanism for anyone trying to buy or sell oil in a particular currency. They are vital not only because buyers and sellers use them to hedge or speculate on the risk of a price shift but because they create a benchmark that traders use as a reference point for pricing any oil sale.
China has tried to launch its own benchmark before, without success, largely because it failed to attract broad enough interest in the market. This time may be different: just six months after the launch of the Shanghai contract, more than 10% of the world's oil is now traded in yuan. "The contract is thundering into action," says Stephen Innes, head of Asia Pacific trading for Oanda, a global currency trading company.
Two factors have driven traders' initial enthusiasm for this contract, according to Benjamin Lu, a commodities analyst for Phillip Futures in Singapore. First, state-owned Chinese oil companies have made commitments to fulfilling physical deliveries to domestic buyers of the contract, giving the market a lot of liquidity. Domestic buyers, meanwhile, like having a benchmark tied more closely to local market conditions.
The sheer scale of Chinese demand today also makes a difference. In 2013, the one-time country of bicycle riders became the world's largest net oil importer, but the three top oil benchmarks are still based on crude oil from other places — Texas crude (West Texas Intermediate or WTI), North Sea oil (Brent Blend), and oil from Dubai (Dubai Crude) – all markets far from Chinese gas pumps. And despite massive investments in solar power and other renewable energy sources, demand for oil in China is still rising. In January, analysts at the China National Petroleum Corporation forecast a 4.6% growth in consumption to 12 million barrels per day in 2018, with the imports rising 7.7%, to nearly 3.3 million barrels per day in 2018.
Innes, a Singapore-based analyst, sees the rapid growth of the contract primarily as a strategic geopolitical response to President Donald Trump's new sanctions on Iran and his unfolding trade war with China. "With the Washington clampdown, it makes sense for Iran to begin selling oil under contracts denominated in yuan rather than dollars. And it makes for an excellent political rebuttal on trade war escalations from China's perspective," he says.
If so, the Chinese countermove would fit into a larger historical pattern noted by US-UK trade historian Marc-William Palen, who said in a recent interview by CKGSB Knowledge that US trade wars in the past have often had "unexpected, unpredictable geopolitical fallout," pushing the opponents to strengthen other alliances.
For the US, the waning of the petro-dollar could also be macroeconomic.
The US government would have a lot to lose internationally if more trade migrated away from the dollar. Although arguably a weak currency can be good for the domestic economy by placing exports on sale, losing what French President Valery Giscard d'Estaing once called "the exorbitant privilege" of possessing the world's most popular reserve currency would reduce the popularity of US Treasury bills, a key component of financing the government's debt. Saxo Bank of Denmark, in the 2018 edition of the annual "Outrageous Predictions" its analysts make every New Year, forecast that the popularity of the new petro-yuan trade would sink the value of the dollar against the yuan by more than 10%.
So far, however, forecasts of the dollar's death seem to be premature. Although the yuan has made major strides in the past few years – from 2012 to 2015, the yuan rose from being the 13th most popular currency in the world to the fourth, surpassing the Japanese yen – the Shanghai oil contract does not seem to have made a dent in the yuan-dollar exchange rate. At the moment, the dollar is actually trading higher against the yuan than earlier this year: the price currently sits at a little over 6.8 yuan to the dollar, up from 6.3 in March and April.
Some economists have argued that framing the situation as a struggle as between the dollar and the yuan is wrong, and that in fact it's just as likely that the yuan will become a dominant regional currency, similar to the role the euro plays for greater Europe. In a 2015 National Bureau of Economic Research paper, Barry Eichengreen, a professor of economics at the University of California at Berkeley and Domenico Lombardi of the Centre for International Governance Innovation in Waterloo, Canada, concluded that both possibilities are equally likely. As the economists note, "Forecasting is difficult, especially when it involves the future."
Despite the contract's strong start, a number of things could still go wrong, analysts warn. First, Lu notes, no physical deliveries have been made yet, and physical buyers will want to see that they actually get their oil. Second, he adds, any government intervention on policies related to the contract would be viewed negatively by traders.
Foreign investors could still be easily frightened away by more intervention in the domestic oil industry. In recent years, for example, the government has tried to promote the consolidation of the small oil companies (often referred to as teapot refineries, because of their relatively small size) by closing certain tax loopholes. Traders may not want to be involved in a market dominated by a few major state-owned companies.
A May report by Citigroup analysts published by the Oxford Institute for Energy Studies at the University of Oxford noted that foreign traders may also be anxious about the government's capital controls and occasional interventions in the market. They argue that a more foreigner-friendly design would be needed to attract more international interest. "The current design of the contract makes it likely that physical trading will occur mainly between Chinese state-owned oil companies and local teapot refineries. For the contract to be taken seriously as a regional benchmark, that will need to change," the analysts conclude.
However, whether the Shanghai contract grows quickly or slowly, most observers agree it constitutes a new phase in Chinese energy history. Keun-Wook Paik, a senior research fellow at the Oxford Institute for Energy Studies, says that the launch of yuan-denominated oil futures in Shanghai marks the beginning of what he calls "a long march" for China.
"It is premature to make any comment on the implications at this stage. But China made very clear that they are determined to open the era of petro-yuan in the coming years, and if successful, its implications towards petro-dollar will not be small," he says. "Time will tell."
You may also like
International investors in China's private equity are finding it increasingly difficult to get their money out.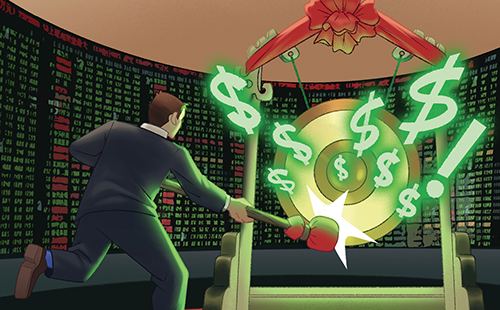 | Nov. 9 2022