Share

Make, Use, Return
China has set itself some very ambitious environmental targets. Is a circular economy the tool to help them get there?
A new sight greets delivery workers when opening the delivery trucks at the Guangzhou Huadu Worldwide Transmission factory in southern China, the country's largest aftermarket supplier of automatic transmissions. What would previously have been raw materials arriving for production are now old gearboxes in various states of disrepair, ready for remanufacture.
The company was one of the first to take part in a national "Trade Old for Remanufactured" scheme, encouraging the shift away from raw materials through a 10% discount for customers who trade in their old equipment for remanufactured items. It is one of the many incremental changes in the shift from a linear to circular economic mindset.
As China's mentality changes, companies like Guangzhou Huadu are reconfiguring their processes to help the "factory of the world" reuse old goods instead of using fresh raw materials. The company's entire production is now almost 35,000 gearboxes and automotive transmission systems that it remanufactures each year. To do that, the company specifically trains its technicians to undertake the often complicated repairs that make the gearboxes usable again.
Remanufacturing is just a small part of how China is adapting to the circular economy, a concept covering the production and consumption of goods to allow for more reuse and reduced waste.  The environmental, social and economic pressures have been building for years and are now breaking to the surface in terms of government regulations and business and consumer interest. But there is still a rough road ahead in terms of changing the fundamental habits of over-consumption that underlie life, both in China and most of the rest of the world.
"Circular economy policies are incredibly important for several reasons," says Cecilia Han Springer, senior researcher for the Global China Initiative at the Boston University Global Development Policy Center. "Air, water and soil pollution have taken a heavy toll on health and the environment in China, and the waste reduction aspects of circular economy policy can reduce future pollution burdens. In addition, China is facing resource constraints in some areas—like water—and promoting a circular economy can lead to more economical and equitable use of scarce resources."
Closing the loop
Excessive consumption has had a massive environmental impact, with landfills filling up much faster than is sustainable. China's largest dump, established in 1994 in northwestern Shaanxi province's Jiangcungou, spans an area of almost 700,000 square meters and is already full—25 years ahead of schedule.
Given this backdrop, circular economy strategies seem heaven-sent. They aim to maintain economic growth and standards of living, but remove the negative side-effects. As defined by the Ellen MacArthur Foundation, a circular economy is a systemic approach to economic development designed to benefit businesses, society and the environment based on three principles: removing waste and pollution from the design process, keeping products and materials in use for longer, and regenerating the earth's natural systems.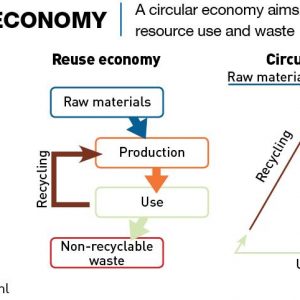 The UK-registered charity describes the current global economy as a "take-make-dispose" linear process, while a circular economy is regenerative by design and aims to decouple growth from the consumption of finite resources.
The circular economy in practice must include manufacturers designing products that are reusable, repairable and recyclable, such as using recycled plastic pellets to make new products or machine parts that are at least partly refurbished. 
"A circular economy is a holistic approach towards resource management, where we favor the use of renewable resources and keep resources within the loop as long as possible by eliminating waste and pollution in the process," says Wendell Chan, project officer at environmental campaigning organization Friends of the Earth (HK).
The last four decades have seen China's economy grow at an unprecedented rate fueled by consumption of commodities. China has become the world's largest buyer of just about everything from concrete to oil and even soybeans, and it has by far the largest manufacturing sector in the world—accounting for almost 30% of global output in 2019, according to the United Nations—and therefore has a comparable responsibility for solving the problem.
"As the largest global manufacturing powerhouse and exporter, China is key to ensuring better utilization of our global and natural resources, as well as better management of discarded waste," says Nitin Dani, founder and director of Shanghai-based sustainability consultancy Green Initiatives. "Take fashion for example—nearly half of the world's textiles, particularly cotton items, are either produced [in] or pass through China. If circular design principles can be followed in such scenarios, then no matter which country these items end up in, we can be better assured of safe disposal or end-of-life treatment for those items."
Achieving a circular economy relates to China's ability to maintain levels of economic growth as well as meet its ambitious goal of reaching peak emissions before 2030 and achieving carbon neutrality by 2060. It needs to find a way to address pollution and promote resource efficiency, and as both a production and consumption powerhouse, China has the potential to showcase the circular economy at scale.
Turning it around
The Chinese government has enacted a series of laws and regulations to promote the circular economy, including the adoption of the Circular Economy Promotion Law of 2008 which was at the forefront of related global legislation. "The circular economy is one of many concepts that China has adapted from Western countries and applied to the unique policy context there," says Springer.
The concept was first proposed to the government by Chinese scholars in 1998 to allow for more efficient use of resources and the model has grown to become a fundamental part of China's national economic strategy. The 2008 law aimed to facilitate the circular economy, raise the resource reutilization rate, protect the environment, and realize sustainable development. The circular economy was introduced not just as an environmental management policy, but also as a new development model that could help China leapfrog to a more sustainable economic structure.
"The 2008 Circular Economy Promotion Law marked China as one of the early adopters of the circular economy," says Vigil Yu, Research Analyst and Content Manager of the China Program at the Ellen MacArthur Foundation. "Countries in Europe and elsewhere started their circular economy journey at the late stage of industrialization." But despite several policy changes, the reality of China's industrial sectors still shows that much more needs to be done.
In 2012, China created a more detailed plan for the circular economy, involving greater control of water consumption, land, energy and materials, as well as the discharge of main pollutants.
"The 14th Five Year Plan for Circular Economy Development released in July 2021 further reinforced [the circular economy's] necessity and strategic importance for China's economy," says Yu. "Recently, the circular economy has been deemed a necessity, not only for environmental conservation and meeting China's resource demand, but also for high quality economic growth. It has been integrated into industrial practices such as recycling and remanufacturing, and looks upstream at design and business models which are highly relevant to the people's daily lives."
In August 2021, the National Development and Reform Commission started the process of revising the Circular Economy Promotion Law. "In this aspect, the strategic importance of circular economy development in China is comparable with that of the EU, considering the EU has just released its Green Deal and updated the Circular Economy Action Plan this year," adds Yu.
By 2025, China plans to have a fully implemented circular production method, widely promoted green technology and production, and significantly improved resource utilization.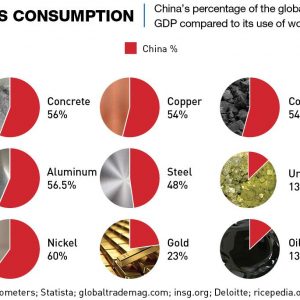 There are a number of hard numerical targets for the government to reach by 2025, including increasing resource productivity by 20% compared to 2020 levels, and reducing energy consumption and water consumption per unit of GDP by 13.5% and 16%, respectively. There are also targets for increasing utilization rates of waste products, increasing the production of recycled products and increasing the output value of the resource recycling industry to RMB 5 trillion ($773 billion).
"At a practical level, China's central government, local governments and relevant industry associations have already carried out the pilot construction of circular economy enterprises and released numerous advanced cases," says Bing Xue, research scientist of the chair for circular economy and recycling technology at the Berlin Institute of Technology. In 2005, he said, 43 companies in seven key industries, including iron and steel, non-ferrous, chemical and other industries, were chosen as pilot implementers.
From linear to circular
There are numerous benefits for companies taking on a more circular approach, including resource security, risk reduction, lower production costs, stimulating innovation, government incentives and a better reputation for companies involved.
"To varying degrees, all Chinese industries would benefit from taking the circular economy approach," says Janz Chiang, environmental and ESG analyst at policy analysis firm Trivium China. "To the extent that companies can reduce resource intensity, it should help bottom lines. Consumer-facing companies are also likely to benefit from implementing circular business models. That's because Chinese consumers are increasingly environmentally conscious and looking to support sustainable development through their purchases."
A company in east China, Zhejiang Xinzhou Bamboo-based Composites Technology, is using some of the 110 million tons of bamboo that goes to waste in China each year to make bamboo composite pipes which are used for irrigation, drainage and sewage systems in place of metal pipes. Meanwhile, a growing number of companies are looking to remove pollution from their business models, in order to both reduce costs and improve their image with consumers. These include electric vehicle companies NIO and XPeng and plant-based meat alternatives providers such as Z-Rou and Omnifoods. But extending this circular economy approach to the main industrial offenders is not easy.
"There are several industries in China with massive overcapacity, like steel, cement, aluminum and coal power, that could benefit from a circular economy approach to overall resource management," says Springer. "These industries have huge environmental footprints and require massive amounts of energy inputs, so excess capacity is really damaging. However, there are complex political and economic reasons for why policymakers in China tolerate and support such overcapacity."
China's second-hand market, which keeps products and materials in use for longer, is booming. The market has an estimated transaction volume of RMB 1.25 trillion in 2020, up from RMB 742 billion in 2018, and Alibaba's Idle Fish, a second-hand goods e-commerce app, alone estimates it will generate over RMB 500 billion ($77 billion) in gross merchandise volume in 2021, up from RMB 200 billion in 2020. This growth is caused by a reduced stigma of buying second-hand products and an increasing environmental awareness in customers.
"Chinese consumers are increasingly accepting pre-owned products," adds Vigil Yu. "This is, of course, supported by the convenience of online platforms."
Circular economy business strategies, however, sometimes have unexpected consequences. A striking example was the waste produced by the bike sharing phenomenon a few years ago—a scheme designed to reduce pollution resulted in "bike graveyards" in many cities, piles of unusable bikes which completely went against the original goal of resource and pollution reduction.
Such outcomes show that misinterpreting the true nature of the circular economy is still common place. "There is a huge focus on disposal and recycling, rather than on source reduction," says Dani. "The circular economy needs to be promoted as a better mindset, [one] of responsibility to consume consciously, reduce resource use or consumption where possible, and for what is not possible to reduce, to be able to discard or recycle responsibly."
Discarded electronic items are one of the biggest problems, but are also one of the biggest potential opportunities in terms of recycling. One such company that is benefitting is GEM China, which collects and recycles precious metals and other valuable materials from discarded batteries and electronics. According to the latest data available, in 2016 the company says it processed 3 million tons of resources that would otherwise have been wasted, saving energy equivalent to 14 million barrels of fossil fuel.
The circular economy also requires much greater cooperation between companies and also different sectors of the economy. "Ultimately, the circular economy is about system change, and cross-value chain, multi-stakeholder collaboration is crucial," says Yu. "Taking plastics as an example, production and application ranges from petrochemical, agriculture, hospitality, consumer products, and many other industries, all of which have a role to play when it comes to innovation, technological advancement and waste management."
A design flaw
There are still some glaring contradictions to China's approach to the circular economy. While China's 2060 carbon neutrality goal was welcomed globally, that target has yet to be matched with a consistent action plan. Instead of cutting its reliance on coal, China put 38 gigawatts of new coal-fired power capacity into operation in 2020, equal to the entire capacity currently installed in Germany.
"The need for China to find a balance between Beijing's green development vision and the provinces' economic recovery needs—especially post-COVID—will likely hinder its circular economy goal," says Chan. "In particular, it is investing in more coal power than the rest of the world combined."
China's 14th Five Year Plan, covering 2021-2025, emphasizes circular economy measures, but essentially outlines a continuation of existing trends, rather than an acceleration of climate action. The plan makes no mention of either a coal cap, or an emissions cap.
"Xi Jinping has made green and low-carbon development a priority," says Chiang. "That said, efforts to promote the circular economy thus far have been more aspirational than actual."
In terms of whether consumer attitudes in China are changing, many experts are pessimistic. "I honestly don't believe attitudes are changing much," says Dani. "They're possibly even getting worse. Education among both kids and adults is severely lacking, and not enough businesses are taking the issue seriously enough."
An increase in online shopping has only added to the amount of packaging waste created. "The consumer culture associated with China's growing middle class is an issue," says Chan. "As they pursue a better quality of life, both China's ecological footprint and waste production are rising as well. China's Singles Day is just one symptom of that rampant consumerism."
Reinventing the future
Even though China is making inroads in implementing the circular economy, the question is whether the country is simply playing around at the edges of the problem and not facing core issues in manufacturing and consumption.
"Whether us environmentalists like it or not, the global economy is going to continue to focus on GDP growth, thus, consumption," says Dani. "As more governments, businesses and products embrace circular principles we should hope to see less waste ending up in places where it shouldn't. We can also hope for better utilization of raw materials and resources, thus reducing overall stress on our planet's resources."
While second-hand e-commerce platforms exist and products are increasingly being made to be repaired, most Chinese people still want to replace their items and buy new ones. Green consumption is not yet mainstream.
"China's growing middle class is increasingly aware of environmental issues, but this awareness is largely centered on reducing exposure to pollution rather than finding ways to reduce one's footprint," says Springer. "Thus, I don't think consumer demand for greener products will drive circular economy policies in China. However, growing societal awareness of pollution has been and will continue to be a powerful motivator for Chinese government regulators to clean up."
All we have so far are indications of a trend, and the fact that China has the power, if it wants, to shift this in a new direction and have a big impact because of its massive market size.
"I believe that China—due to its sheer size and manufacturing capacity—has a lot more pressure to adopt the circular economy, and it is certainly expected to be ahead of other countries," says Dani. "For China it's not just a matter of choice but a necessity to better manage its resources and the environment if it is to continuously provide a healthy and fair environment to its people."
You may also like
China's ultra-low fertility rates will severely hamper the country's growth in the coming years. What must be done to.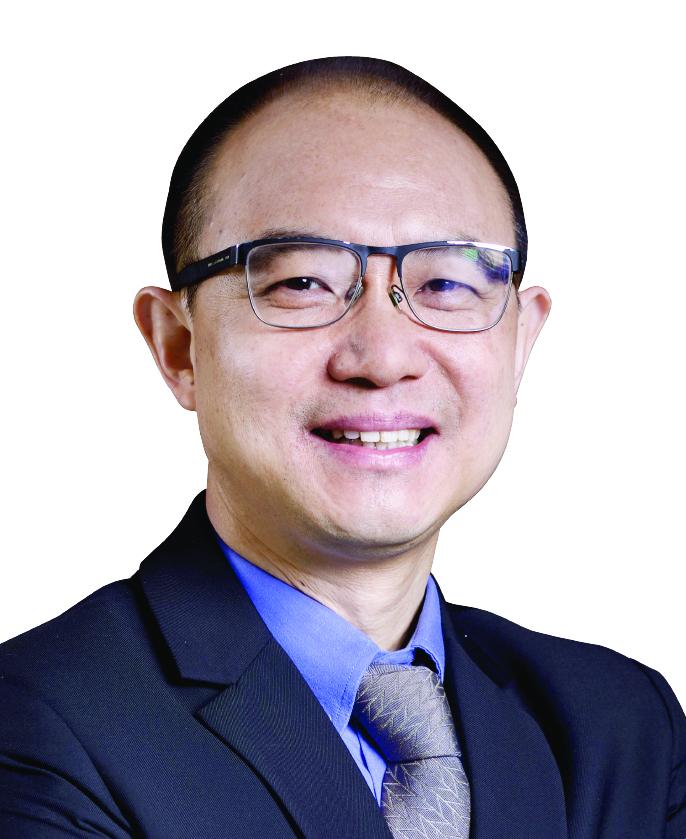 | Apr. 18 2022