Share

Made in China 2025: Chinese Manufacturing to Get a Makeover
A look at why the Chinese government is giving manufacturing a makeover and the sectors that will be affected
In 2012 Germany embarked on a journey to usher in what it calls Industry 4.0 into its manufacturing sector. Simply put, Industry 4.0 (also called the Fourth Industrial Revolution) can be described as smart, efficient and fully-networked manufacturing wherein sophisticated technologies help integrate production, suppliers, business partners and customers. Now China has decided to take a leaf out of Germany's playbook to transform its own manufacturing sector.
The long-awaited Chinese version of Industry 4.0, the Made in China 2025 strategy, has finally debuted. While the plan was unveiled on 19th May, the term Made in China 2025 has generated  a lot of buzz since it was first mentioned at the 2015 Lianghui which took place in early March. While delivering the 2015 Annual  Government Work Report, Chinese Premier Li Keqiang said, "We will implement the 'Made in China 2025' strategy, seek innovation-driven development, apply smart technologies, strengthen foundations, pursue green development and redouble our efforts to upgrade China from a manufacturer of quantity to one of quality."
China's has been the world's factory for quite some time and consumers all over the globe are familiar with the term Made in China. But over time the idea of Made in China has acquired negative connotations because it is associated with low cost and poor quality products. There have been other forces at work too. As the Chinese economy slowly gets accustomed to "the New Normal", the manufacturing sector has to contend with some painful realities in the short-run, many of which have to do with issues that run deeper than merely the image of Made in China. China's labor costs are rising for one leading to competitive pressures on the manufacturing sector. There are other challenges in terms of the environment and resources. Exports are slowing down. And competition from other countries, especially those in Southeast Asia, is increasing.
Clearly, China's manufacturing sector needs a push to take it to the next level, and this is where Made in China 2025 comes in. According to the government's action plan, China will aim for a big leap in innovation as well as manufacturing efficiency and realize basic industrialization by 2025; being able to compete with developed manufacturing powers by 2035; and leading the world's manufacturing by the 100th birthday (2049) of the New China. The plan will focus more on high-tech industries such as Information Technology, Robotics, Aerospace and New Materials.
But clearly, there's a long way to go.
So what is Made in China 2025 all about and which industries will it impact? Click on the infographic below to find out.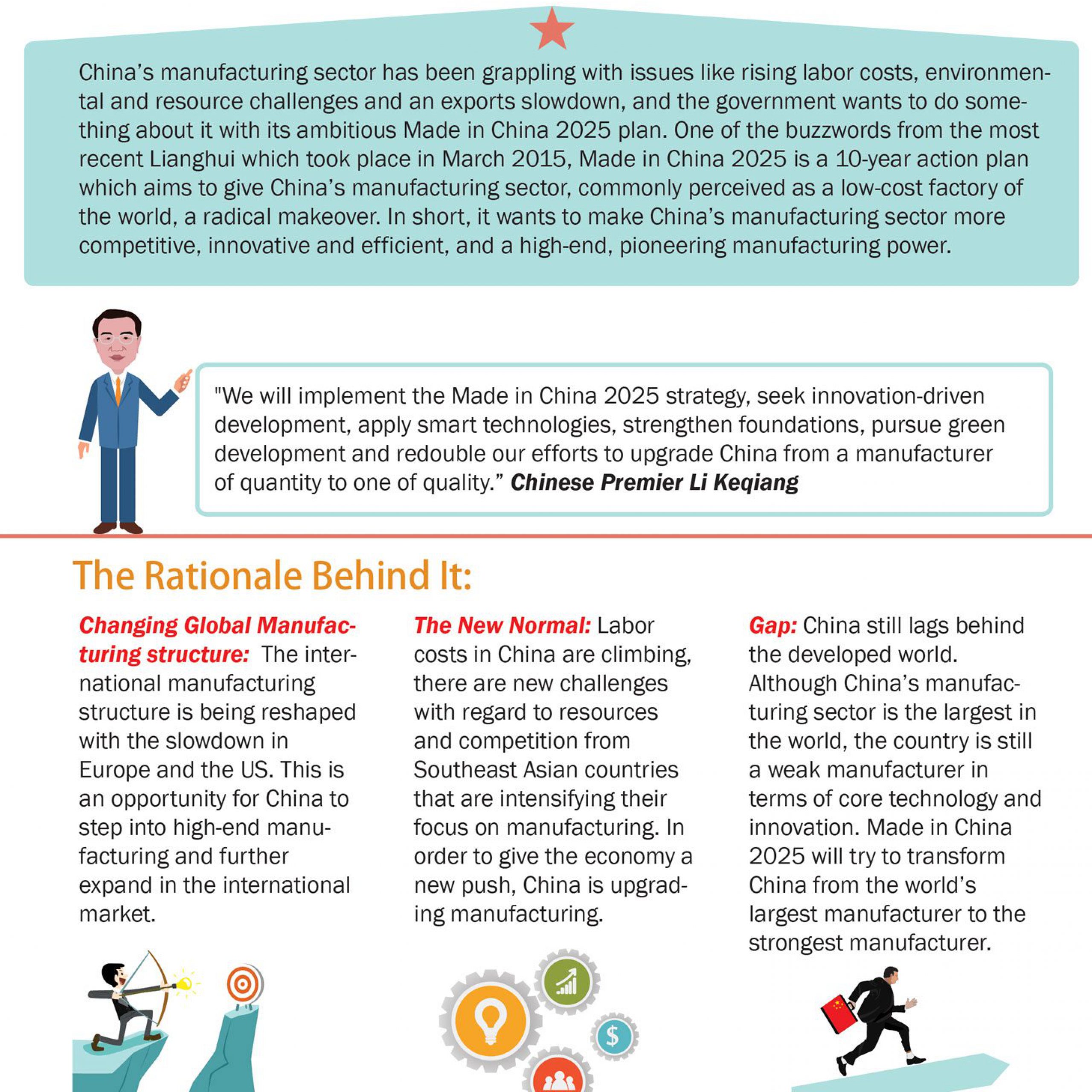 You may also like
China's stock markets are growing in size and number, but too much state control could limit future development.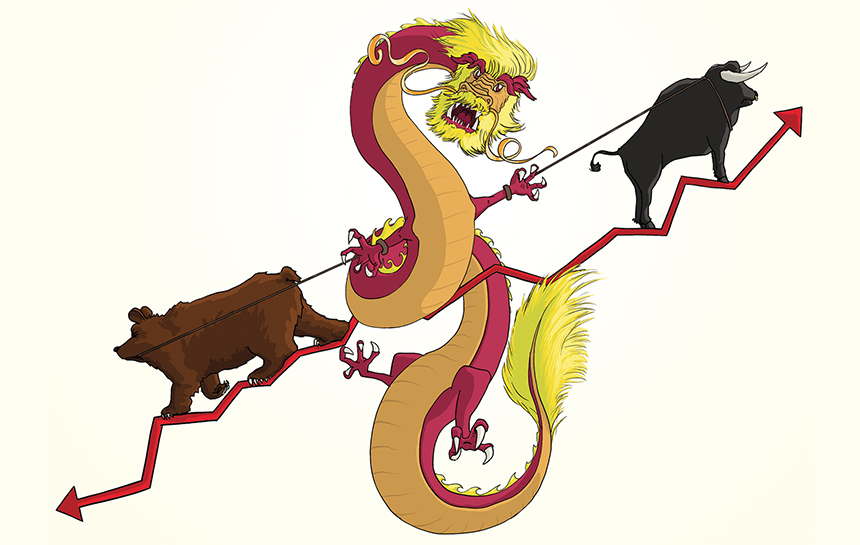 | Jun. 5 2023