Share

How to Attract China's Lucrative Tourism Market: An Interview with Jane Sun, CEO of Ctrip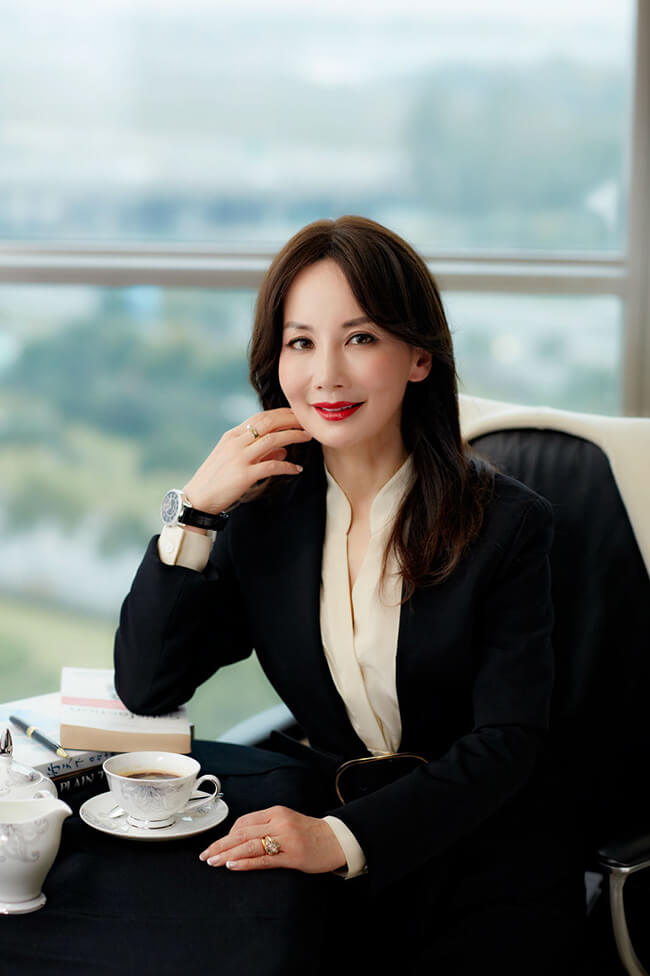 Jane Sun, CEO of Ctrip, explains how China's online travel giant is pushing into new markets and gives her insight on how countries can attract China's lucrative tourism market
Online travel giant Ctrip is one of the great by-your-bootstraps success stories of China's technology sector.
Much like its more famous rival—Jack Ma's e-commerce juggernaut Alibaba Group—Ctrip has effectively built its market from the ground up.
When the Shanghai-based firm was founded in 1999, only 0.7% of China's population had internet access and vacations remained an unthinkable extravagance for most people.
Yet Ctrip has surfed the wave of China's growth miracle for 20 years, and today remains the country's dominant online travel player with a 60% market share. Last year, 135 million Chinese tourists made bookings through Ctrip's platforms.
This is all the more impressive considering that the Chinese travel market has attracted a number of formidable players, from US travel industry leader Expedia to domestic tech behemoths Alibaba and Meituan-Dianping.
But none of these new entrants have slowed Ctrip's rise. The NASDAQ-listed firm is now the world's second-largest internet travel agent in gross merchandise value terms. In March, its market capitalization rose above $24 billion.
Ctrip is also expanding into the international market, buying up British flight comparison site Skyscanner and US startup Trip.com, among others.
One of the chief architects of Ctrip's success has been Jane Sun. After starting her career in Silicon Valley, the Shanghai native returned to China and joined the company as its chief financial officer in 2005.
In 2015, she became the firm's co-president, and in late 2016 she took over as Ctrip's chief executive, becoming one of China's few female tech CEOs.
Under her watch, Ctrip has continued to defy a wider economic slowdown in China, posting nearly 20% revenue growth in the final quarter of 2018.
Revenues from Skyscanner and Trip.com have more than doubled in the past year. The company is also making a big push into China's smaller cities and rural areas by opening up thousands of brick and mortar stores. In this interview, Sun explains how Ctrip has managed to maintain its edge and what it plans to focus on next.
Q. Ctrip has outperformed expectations over the past year. To what do you attribute this strong performance?
A. No matter whether there is an upturn or downturn in the market, we always keep up our investment in our technology, services and products. Globally we have around 10,000 technical employees. We make sure that our backbone is very strong—that's very important.
The second thing is the product. During any upgrades to our app, the 60 products we offer will all be upgraded simultaneously. So, no matter whether you are looking for a winter skiing trip, a summer diving trip, hiking, weddings, photography or anything else, you can find it on Ctrip. We're the only company that can launch so many products in a global space.
The third thing is our excellent customer service. We provide a 24-hour, seven-days-a-week service. If a customer suffers any kind of crisis—the tsunami in Japan, the Nepal earthquake—our team is always behind them to support them. That gives our customers peace of mind when they travel with us.
Q. In recent months, there has been a lot of discussion of how the trade war with the United States may be leading to a "consumption downgrade" in China. To what extent has Ctrip felt the impact of this?
A. I think there are a couple of things to say on this. First, we target business and high-end travelers, and that segment in relative terms has been very resilient. Second, I personally feel that international travel brings people together. It eliminates misunderstandings and promotes peace. So, in the global environment we have now, travel is becoming even more important.
Q. How do you expect China's outbound tourism market to develop over the next couple of years?
A. I think outbound is still going to be the leading force for China's travel industry—it is still growing very fast.
We also need to work with the government to promote inbound tourism into China. We are talking with different officials to see whether we can improve things, such as making visa application processes much easier. Instead of having to fly to London, Houston or New York to get a Chinese visa, perhaps travelers could apply online. Offering more direct flights is also important. Can we get more airports in China to host international flights? Also, can we make cities like Shanghai as convenient for foreign friends as Hong Kong or Singapore? All these things need to be addressed, and then inbound tourism also has good potential.
Q. How much potential for growth is there in China's inbound tourism market? Although the outbound market has grown rapidly in recent years, the inbound market has stayed relatively flat.
A. Yes, the outbound market is now around six or seven times larger than the inbound market. So, I think there is a lot of potential. If you look at the ease of visa applications, China has a lot of room to improve. In terms of museums, the US probably has 10 times more than China. In China, the museums are nearly all government supported. We should have more private art galleries. On high-speed rail, China is well developed, but on airports we are way behind the US. So, there should be a lot of upsides for the inbound business.
Q. What advice would you give countries aiming to attract more Chinese visitors?
A. Visa applications are also very important for attracting Chinese tourists. Chinese travelers tend to book very last minute. If it takes a month to apply for a visa, customers will automatically have to look somewhere else. Lots of countries are now offering visa-free travel to Chinese tourists, and that makes a big difference. Direct flights are also very important.
In Italy, we run something called the Welcome China program to help make Chinese visitors' experience more convenient. Rome airport has Chinese signs and Chinese-speaking staff, and airports in Finland and Russia are also following their lead. Through our Chinese Preferred Hotel program, we are also working with hotels to optimize their service for Chinese guests. We recommend that they offer some hot teas and slippers—just small things that help customers feel more comfortable.
The Italian government in particular has been very supportive. I went there and we signed more than 30 agreements with the Rome municipal government, train stations, museums, etc. They are very keen to work with us.
Q. China's online travel market is extremely competitive, and Ctrip competes directly against several very large technology companies. How have you been able to maintain your lead?
A. Every year, there are several new players coming into the market to work with us or compete against us. The way we see it, when you run with fast runners, your team becomes stronger.
The other companies, their focus is not necessarily on travel. Whereas for Ctrip, our 38,000 people—our engineers, technical team, product team—focus on nothing else except travel. That is why we can provide the best product and services to our customers. We monitor what our competitors are doing, but our strategy is always to focus on our customers.
Q. Ctrip has made a big push into offline travel retail recently, opening up thousands of brick-and-mortar stores. Why are you pursuing this strategy?
A. The rollout of China's high-speed rail network has given us the opportunity to reach more third- and fourth-tier cities, and these cities have the potential and appetite to grow. So, we have started opening up our stores near these new high-speed rail stations.
Unlike in Beijing and Shanghai, a lot of people in these smaller cities may not know what Ctrip is. In these remote areas, having an official store in the center of the city or in popular malls really helps our brand. It also allows us to add a human touch to our service, and to cater to a wider demographic, as many people in China may still not be so comfortable booking their trips through an app. That's why we feel that it's a good supplement channel for us.
Q. How do you see your offline retail business developing compared to your online channels?
A. The potential is quite big, particularly for complex, big-ticket items. For people in Shanghai, they are so used to making a reservation online. They are willing to transfer money without seeing a physical person because Ctrip's brand is very strong. But for big-ticket items—if people are going to Japan, Korea or Thailand—many people want to see someone in a store.
Q. Ctrip has made several overseas acquisitions in recent years, including the $1.7 billion deal for Skyscanner in 2016. What have these international deals brought to your business?
A. Skyscanner has a very strong team. Their model is price comparison, a meta-search engine for air tickets. Before we made the investment, they would redirect web traffic from their site to airlines and online travel agencies. The user experience was not maximized. So, after we made the investment, we inserted our direct booking system onto their website, so that customers could make bookings right away on their site. This enhanced the user experience and the conversion rate also increased.
Q. What plans does Ctrip have for further expansion into the international market?
A. I believe it's important for us to focus on our organic growth. If we are growing organically very well, then people will be attracted to us. With the Skyscanner deal, for example, there were many other parties that were interested in them. The reason Skyscanner came to us was that they saw how strong our execution is, how much we can achieve. That's why we made a very good "1+1=10" type of investment.
Q. More than half of Ctrip's staff members are female, which is quite unique in the technology sector. How has the company achieved this?
A. If you look at the numbers, more than 50% of Ctrip employees are female. More than 40% of our middle managers are female, and about one-third of executives are women.
There are a few things that we have done that are very supportive for our female staff. For example, when an employee is pregnant, we provide them with free taxis. When their baby is born, we give them RMB 800 ($120) as a welcome gift and RMB 3,000 as an education fee. When new mothers return to the office, we provide nursing rooms and we offer flexible working hours.
Now, we are starting to hire more and more masters and PhD students from overseas. Some of them struggle to decide whether to focus on work or family. So, if they choose to have their eggs frozen, the company will pay for it. That's a very progressive policy and Ctrip is the first company in China and one of the first in the world to offer it, after a few tech giants in Silicon Valley.
 Q. You are one of the few female CEOs at a major technology company. How does having a woman in the top job help improve gender equality in the workplace?
A. Ctrip has always been a progressive company. But as a female CEO, I understand that being a working mother is very challenging. For example, one time we had an executive working meeting off-site. One female executive had recently had a baby, and I knew that she was breastfeeding her child. I am also a working mother and had breastfed my children, so I told her to bring along her kids so that she could continue feeding her baby. If I hadn't had this experience and if she had been shy, her milk ducts would have started to retract quite quickly. And if she had a guilty feeling, that because of her work her baby could not get her milk, eventually she may have left the company.
But because I am a working mother, it was easy for me to support her, and these kinds of small issues can be addressed on the spot. That's one reason why our female leaders are very dedicated to our company.
Q. What are Ctrip's top priorities for 2019 and beyond in terms of your strategic development?
A. If you look at our history, our growth has been driven by two main factors: expanding our product offering and expanding our regional coverage.
In product expansion, we started with hotels and then added air tickets, package tours, corporate travel, etc. Now, we have more than 60 products. Going forward, whatever our customers want, we need to be able to offer it, whether it is weddings, photography or diving schemes. We need to have it on our platform.
The second is regional expansion. Before, we only handled Chinese people traveling within China. Later, we started to help Chinese tourists travel within Greater China, and then the rest of the world. Now, we also handle foreign people traveling to China, and increasingly tourists traveling from Hong Kong to London, or Tokyo to Paris. So, it is an exciting time and there are a lot of things that we can do.
You may also like
Bin Zhao, senior economist at PwC China, discusses China's economic expansion and the systemic barriers to furthering the country's development.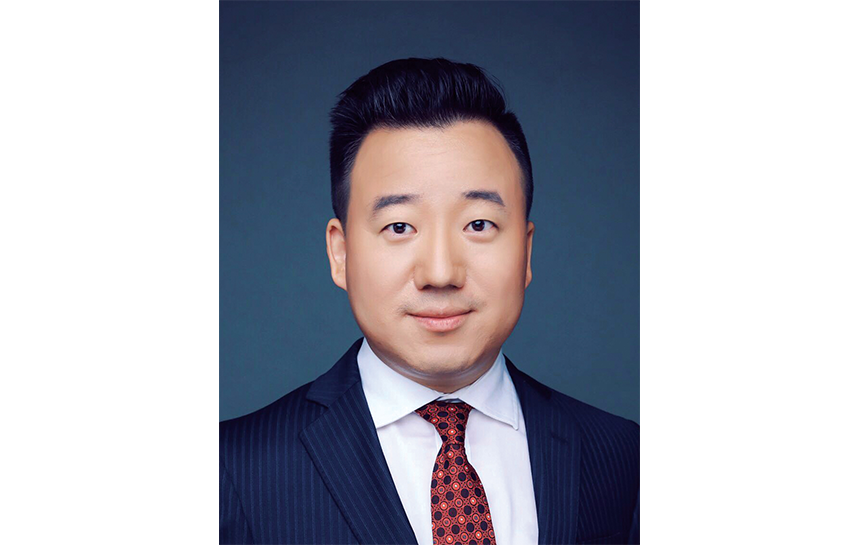 | Mar. 6 2023