Share

The Advance of China's IT Market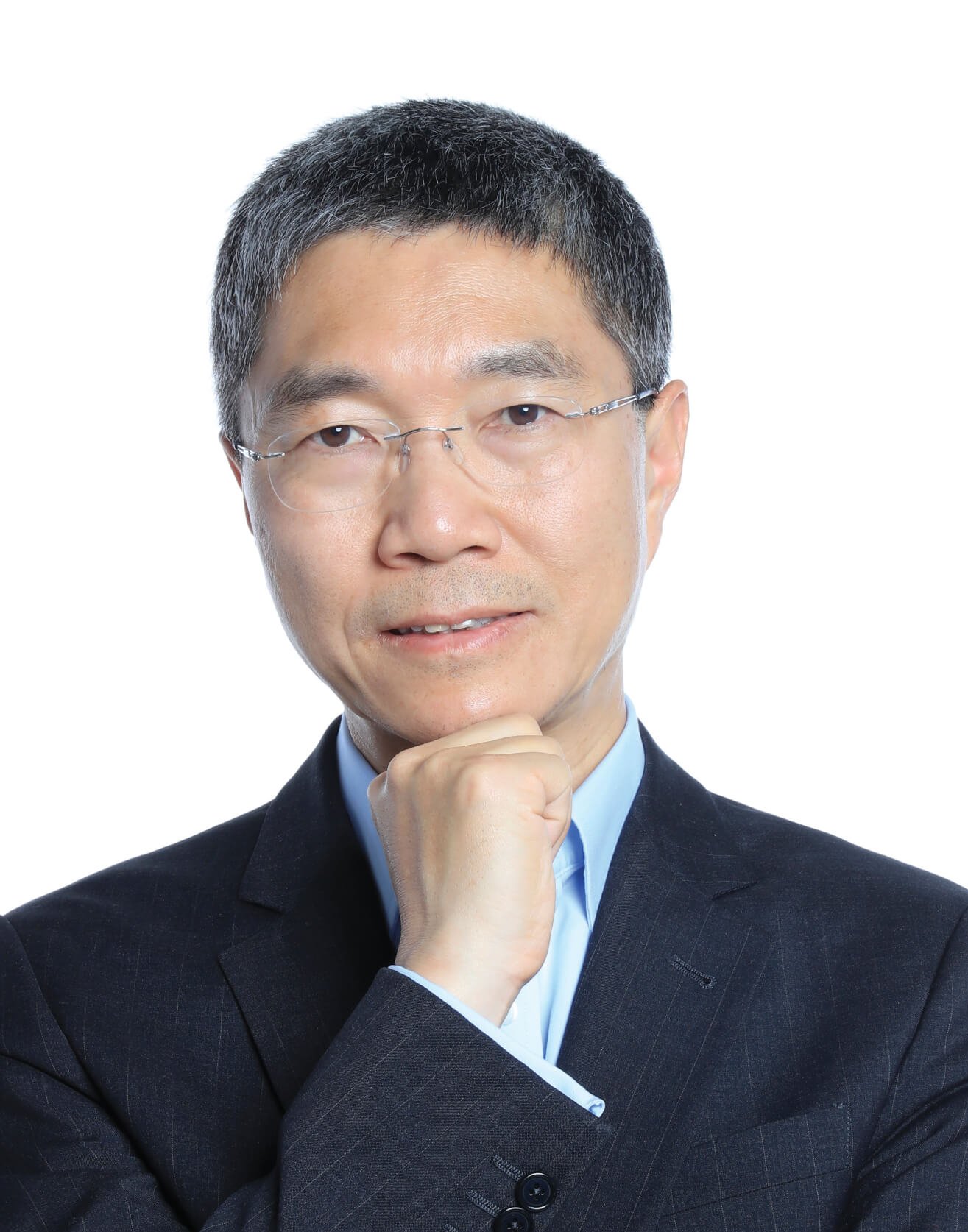 Jun Wu, founder of venture capital company AMINO Capital, explains the challenges facing China's nascent information-technology sector
Jun Wu joined Google in 2002 as a senior expert and was a major contributor in developing the Google Search Engine for Asian languages, later becoming a pioneer in combating internet search fraud. He also served as vice president at Tencent from 2010-2012 and as an adviser to the Ministry of Industry and Information in China. Wu is now founder and managing partner of AMINO Capital, a venture capital firm.
Wu completed his Ph.D. degree at Johns Hopkins University and currently sits on the board of Whiting School of Engineering. He has over 10 patents in his name and is the author of six best-selling books in Chinese, including Silicon Valley and Smart Times.
As China transitions from a manufacturing to a service-based economy, new issues have developed around the role of technology and how China's IT companies draw on and differentiate themselves from global leaders in Silicon Valley.
In this interview, Wu discusses the similarities and differences of the information-technology sectors in China and in the United States, the challenges facing innovation and the prospects for emerging technologies such as artificial intelligence.
With your experience in Silicon Valley, how do you think China's Greater Bay Area compares? Is there an advantage in being a latecomer to the tech arena?
First of all, it is important to highlight just how big China's Greater Bay Area actually is. In Silicon Valley, including San Francisco and most of the areas surrounding the valley, there are only 6 million people, while China's Bay Area has a population of 50 million.
Second, the Greater Bay Area plays a vital role in China's general export-oriented economy. After a new product is created, the market scope for the product is much wider—not only in local markets, but in external markets as well.
Third, the industrial manufacturing system in the Greater Bay Area is more advanced. In fact, Silicon Valley has no traditional manufacturing and processing industry. IT is the mainstay, and it is relatively virtualized. Therefore, innovation in the US is easy, but it isn't possible to physically produce. Guangdong, Hong Kong and Macau are industrial production centers and so ideas can easily become physical products to be sold on the market.
In constructing the Greater Bay Area, the Chinese government has aimed to make it a key zone for scientific and technological innovation. What are the areas that should be focused on to reach that goal?
First, China needs to attract a skilled workforce. When it comes to cultivating skilled labor, it is not enough to simply rely on the people already in China—we also need the Chinese people living abroad to return. On top of that, skilled individuals from all around the world should also be recruited, whether they are Indian, Israeli, Japanese or Russian.
Second, we must address the global market. Every time the global market is mentioned, we praise Alibaba, Huawei and Tencent and while the market value of Alibaba and Tencent is large, their share of the global market is still negligible. Even a small company of 20 people in Silicon Valley can be considered a multinational and global corporation. If Chinese companies want to be the main driving force behind the world's economy, then they have to focus on entering the global market, not local markets.
Third, China must develop industries that are unique to the region but also have a competitive advantage in the wider world. The reason why Silicon Valley developed into such an important technological hub was that it was there that the first semiconductor was built. At the time, this was a technology not available in other regions of the world. If a particular industry already exists and a company in another region works to develop it, their performance is only relative to other companies already in the market. The result ends up being very different.
From an investor's perspective, how do you see the US-China trade war impacting tech companies in Silicon Valley?
In short, they are not significantly affected. It seems that no one has been very successful in commanding both the Chinese and American markets; even companies such as Google, Microsoft and Oracle have not fully done so. Most Chinese companies, like Alibaba, Huawei and Tencent are also having difficulty entering the US market.
Because of this, all tech startups must decide whether they want to enter the Chinese market or the US market. Companies that are able to capture the Chinese market always say that the market size is massive, but if you are not able to maintain that market then essentially it has no value. People who really want to do business in China need to understand that. From my point of view, both Chinese and American entrepreneurship is dynamic, and thus far the US has been little affected by the trade war.
The China-US trade war is not a matter of trade in manufactured goods, but essentially a question of information. The US is focused on collecting intellectual property fees—for example, in order to use Microsoft's real software, you have to pay for a license. Facebook, Google and other services are still waiting to enter the Chinese market, as are biopharma companies. This reflects an important difference between the two sides of the trade war—compared to the US, the Chinese economy is very large, but still focused on tangible goods. Consumer willingness to pay for information-based products is still lacking, and the development of this kind of mindset takes a long time.
What advantages and disadvantages do Chinese companies have when it comes to technological innovation?
If you simply look at one or two innovative products, you will always find that the US holds a couple of innovations over China and vice versa. You have to look at the social environment as a whole. From the perspective of national identity, China is more cohesive than the US, and this means two things:
First, China has an advantage in that it already has a relatively large pool of highly skilled workers domestically, a resource that is needed for technological innovation. China produces an increasing number of graduate students and doctoral students each year, so for Huawei to find 10,000 people to do any given task, is possible. Typically, this is very difficult for most countries, including the US.
Second, all local governments in China have made technological innovation and improving the entire IT industry a top priority. In the past, China was eager to enjoy quick success after quick success and invested their money into enterprises that yielded fast returns, which is why copycats appeared. When a country—especially a country that is in its early stages of development—can profit through relatively straightforward means, there is no incentive to make long-term investments into technology.
In the US and other countries, innovation and entrepreneurship are the specialty of a few people in certain regions (typically in Silicon Valley). But in China, even in third-tier cities, people are more concerned with technological innovation than traditional industries. People in China are gradually beginning to realize that economic progress requires technological innovation.
Beyond that, Europe and the US have another advantage over China in that more mergers and acquisitions in their markets occur. When a small company creates a new technology, a big company is willing to acquire it. Because of this, there are fewer small companies. The smaller companies understand that it is unlikely for them to do well in a market on their own, and so they concentrate on designing new technology and wait for bigger companies to acquire them. In China, this process is more difficult. Big companies may not necessarily acquire smaller companies, which means that smaller companies lack the initiative to develop new technologies. On this point, Chinese businesses need to improve.
What role does capital play in incubating and developing technological innovation?
Essentially, new technology can be created based off old technology. Not much financing is required that way. If a great deal of money needs to be spent on a new technology, it often means that the company is going down the wrong path.
China is less likely to rely on investment to promote the advancement of technology in the future. A large part of the technology that startups use in products today comes from scientific research that originated 20 years ago—such as the iPhone's touch screen, which is from the 1980s. So even if investment into startups becomes 10 times more than it is now, it is still impossible for all of the science and technology that would be accumulated over the next 20 years to be completed in a single day.
Even though venture capital has increased significantly compared to just five years ago, it does not proportionately generate a higher number of truly valuable tech companies. The same number of companies are now just receiving much more money, and in the end, this may create a financial bubble.
Investing in new technology is rewarding, but it is a long-term investment. In the short term, it is impossible to expect that an increase in investment will accelerate the innovation process.
Chinese tech companies, including internet giants, are rapidly increasing their investment into R&D for artificial intelligence (AI). What do you think about the future of the commercialization of AI in China?
There is no need to worry about the commercialization of AI just yet. There are three main reasons for this:
First of all, the Chinese market believes in the technology being developed and is willing to try and use it.
Secondly, AI doesn't require much financing and too much investment often ends up being a waste of money. But once a product has been developed to the point of being ready to be put on the market, domestic capital is typically abundant.
Third, China's policies on AI are the most relaxed in the world. For example, if you want to test drive a newly developed driverless car, cities are generally willing to provide you with a test site. Most countries in the world are relatively conservative when it comes to things like that. AI in San Francisco has been criticized publicly in the past; facial recognition is not allowed to be used even to catch criminals, due to concerns over potential human rights violations. From a commercial point of view, these constraints put San Francisco and Silicon Valley at odds with one another.
What are your thoughts on privacy in the age of big data?
Privacy is a big problem. Some US lawmakers are already asking big data companies to ensure that data is protected, which I believe is the right thing to do. Data is a resource, much like oil. As a resource, it should have transaction records and traceable links. If a deposit of RMB 100 is made to a bank, the bank has a system that can accurately track the flow of that RMB 100—who is depositing it, where it goes, and how it is eventually used. If banks didn't have this system, they would not be able to function.
In contrast, no company currently using big data can fully explain the source or path of the data they have collected. There are no similar requirements for companies to track data. In China, WeChat's chat records are mainly used by Tencent to improve its own products, but there is no company that has tools that can help verify which products are using the data and what role it plays.
I personally feel that just advocating for privacy protection without any real practice or method is meaningless. Facebook has proven to everyone that placing too much faith in tech companies is unwise. Therefore, data essentially needs to be tracked, just like banks track flows of money.
How do you think big data will affect industries in the developing world?
The gap between developing and developed countries is likely to be further widened by big data. In any industrial revolution, there are countries that benefit and there are countries that are left behind. Even though we do our best to eliminate that gap, in reality, it is not an easy task. When that gap widens, the less developed countries may become markets. If China misses this opportunity of becoming one of the "developed," then it will be difficult for them to catch up in the years to come.
What emerging technologies or trends do you think are worth investing in?
Although investing in technology is very important, the role of venture capital is not to simply provide funding for research or to study a certain technology, but to see what kind of technology a company uses to get the result they want. In other words, you shouldn't choose a specific technology, but rather base your decisions on what that technology can do for the world.
There are certain factors that you need to consider before investing in a new technology, namely the product, the market environment and the entrepreneurs themselves.
The points that need to be considered are if there is a corresponding demand for the product and what the current conditions of the market are. An example of a mismatch is the VR boom a short while ago. The conditions for the product were lacking and making a VR program is very expensive, which ultimately determined its trajectory.
Investing in new technology essentially supports the entrepreneur. Of the many factors required for successful entrepreneurship, technology is only one of them.
You may also like
Sir Vince Cable, former UK Secretary of State for Business, Innovation and Skills, discusses how China's relationship with the UK has.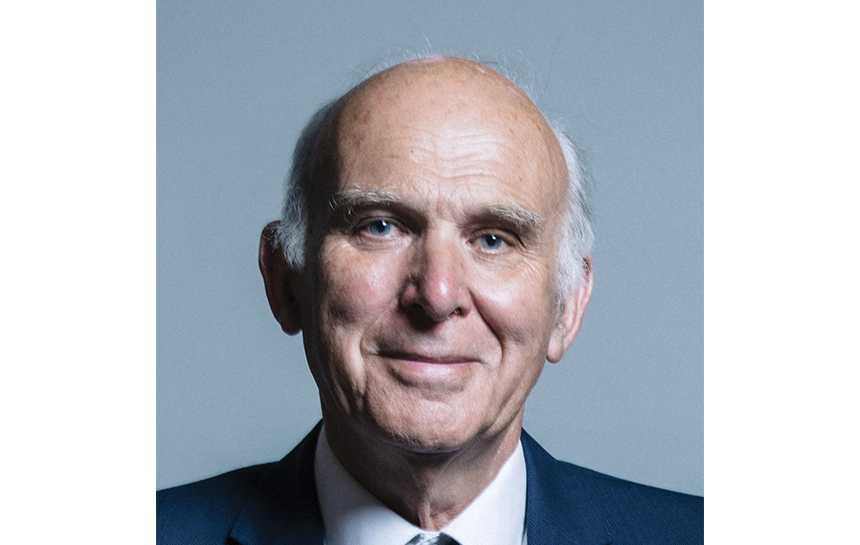 | Mar. 6 2023