Share

Big Blue Dances in the Digital Era: An interview with IBM China's CMO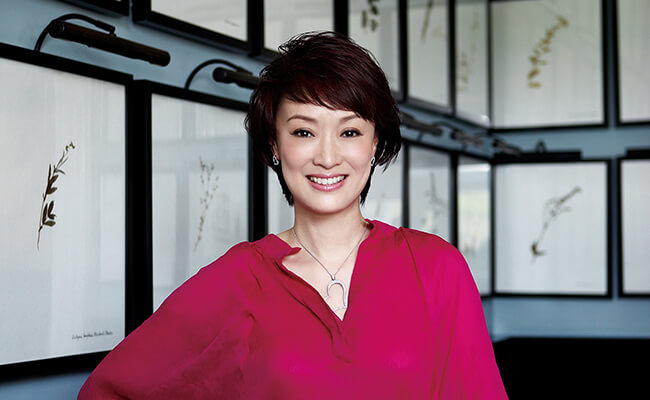 Gill Zhou, CMO of IBM Greater China, discusses how marketing has changed in the digital era
Companies are dying fast these days, killed off by merciless tech disruption, the fast-paced evolution of consumer taste and, to an extent, a trend toward industrial consolidation. In the 1950s, the average age of a company on the Standard & Poor's 500 index was 60 years, now it is less than 20.
In particular, the technology industry is riddled with stars that once shined bright, but failed to keep up. Hewlett-Packard, still among the world's largest PC makers, was dropped from the Dow Jones Industrial Average in 2013. Compaq, which became the youngest-ever firm to reach the Fortune 500 in 1986 no longer exists. And how long has it been since you saw a Nokia phone?
International Business Machines (IBM), on the other hand, is still going strong. "Big Blue," as it's famously known, has undertaken many successful transformations in its history, with its latest focus on cognitive solutions and cloud platforms.
According to Gill Zhou, Vice President and Chief Marketing Officer (CMO) of IBM's Greater China Group, now is the worst of times because disruptive innovation and crossover competition have caused unprecedented challenges, but conversely it is also best of times in that great opportunities have been generated in this new era of the digital economy.
The key to survival has been innovation and transformation. While technological developments may spring to mind, transformation and innovation in marketing should be regarded as equally important.
Gill has worked at IBM for over 16 years, and experienced three different CEOs while being at the center of marketing innovation. She discusses how a marketing team should coordinate with the company's overall strategic shifts and how the old ways of marketing are no longer viable.
Q. IBM breaks the stereotype of tech firms all being young companies. What has changed for IBM all through these years?
A. IBM's 106 years of pushing the tech industry forward can be summed up in a few keywords: history, innovation, transformation, and industry. The first keyword is history, because IBM played an important part in the early development of information technology. Many industry players such as Nokia (founded in 1865) and Compaq (founded in 1982), have stumbled hard, but IBM is still going strong. Transformation and innovation have been embedded into the genes of the company.
The last one, a strong distinguishing feature of IBM, is industry expertise. It's often the case that IBM starts applying new technologies to real-world problems while others are still experimenting. For example, Alpha-Go made its appearance at the go board only recently, while IBM had aligned artificial intelligence (AI) to strategy games, specifically chess, way back in 1997. Chess is not as complicated as go, but we nevertheless transitioned through that stage long ago. Now what we do is apply the latest AI technologies to industry and real-life uses. We are using Watson, IBM's AI computer, to help advance the healthcare industry, assist in the development of blockchain and a variety of Fintech (Financial Technology) applications. What IBM focuses on now is using these technologies to service people and industries.
Q. In recent years, IBM has changed from a supplier of physical IT equipment, to a supplier of digital solutions for companies, which are often hosted in the cloud. How has the marketing department coordinated with that strategy shift?
A. Reinvention is rooted in IBM's genes. IBM was formerly considered as selling systems hardware. In the past, the company focused heavily on hardware products which contributed 60% of IBM's revenue. Over the past 10 years, the company has changed from an IT hardware supplier to a cognitive solutions and cloud platform company. This is a change of business portfolio, and the marketing department is a pioneer in this transition, because we stand close to the market and the clients. When the whole company started to transition, our target audiences also had to change. Our client profiling would change as well. Previously, CIOs would be recognized as key buyer of our products, but now executives, representing a range of C-suites, including CEO, CMO, CFO, and CHRO, are targets of marketing because they are all key stakeholders in the wave of transformation and digitalization of the corporations within which they operate. Executives have different pain points and require specific solutions to solve their business problems, which brings great challenges to marketers, but of course also great opportunities.
The other swift action has been moving to digital platforms, which are leading the customer journey, so we have become more customer-centric. The diversity of the target audience has widened, and the customer journey has fundamentally changed in terms of information gathering and purchasing behavior. To find new clients, we have to go online, to social networking sites and into WeChat groups. We've moved our information sharing platform from our official website onto WeChat in fact.
And for a complete picture, we need online records integrated with offline information. For example, at an offline event, every potential client wears a wristband that monitors where they go, at what booth they stand, and what questions they put to our sales people, and so on. All this behavioral information can be recorded and sent to a real-time dashboard.
So now the campaign design is fully based on the customer journey. We know what customers are thinking, where they are going, and what information they need. We're now better able to help customers make the right decision at the right time. Simple product ads aren't enough to attract prospects—we present not only product features, but also tailored digital solutions to respond to their industry challenges.
But our journey with the customer doesn't stop at the purchase stage. We transform our customer into an IBM advocate, even going so far as to co-brand with them to create additional potential in the relationship.
Q. Could you explain the changes further? What is the difference between IBM's marketing work and that of other tech firms?
A. Many internet firms or startups were born in the digital era. However, being born in the digital era does not mean you are data-driven. So, the point is not when you start, but whether the way you do your job adapts to current market shifts and the latest data technologies. The biggest transition for the marketing function of IBM is becoming completely data-driven.
For example, one of the teams within our organization is called Product Marketing. It focuses on client needs. It was formerly known as "Marketing Segment Management" (MSM). It's obvious that before the name change, it divided our clients into different segments and industries—very rough divisions. Now we focus on the benefits for each client—not only the functions and features required by their positions and/or job responsibilities, but also exactly who they are and what they like. We have to know our clients based on data collected online and offline. This team has totally changed the way they work. We used to make guesses about our clients, but now our decisions and conclusions are all based on data analytics.
Another team, Performance Marketing, is measured by the return on marketing investment. Every general manager wants to know the ROI of the company's marketing investment. It is very challenging for a CMO to prove that their marketing investment has not been wasted. Now with a data-driven strategy, everything from online clicks and page views to offline behavioral data at events are recorded in the marketing data warehouse and reported to the company. Now general managers know how much the marketing team has contributed to actual business. It's kind of merciless because the marketing team's performance is immediately evident and there's no room for excuses and no place to hide, but on the other hand the value of marketing also becomes clearer and more self-evident
The changes to how the business operates have a huge impact on the marketing function positioned in the company. For many years the marketing function was considered a "cost center," giving the impression that we marketing people only spend money and don't make any. The marketing job itself was process-driven—marketers were measured by the number of news stories published, events hosted and advertisements placed. This no longer works. Now it is all about outcome-driven—that is, marketers are measured by how much they contribute to the company's business revenue.
Q. Most of IBM's business is targeted at organizations and companies, or B2B, but you've been advocating what you call B2B2P (business to business to people). What exactly is that strategy?
A. Marketing is about winning people. No matter what your model is, directed at businesses or consumers, successful marketing means you've managed to touch people. So, don't forget, no matter which industry you're in, manufacturing, retailing or healthcare, the ultimate goal is to win people's hearts. In the digital era, we're equipped with data tools to help us know what people want. But now we also need to grab their attention in just a few seconds. IBM is a company that sells solutions to organizations. To that end, we used to talk to our customers about how advanced our products are, about specific product features—that's necessary, but nothing that either surprises or delights our clients. So, we forged some new connections.
When people see IBM Watson and Grammy award winner Alex Da Kid collaborate on the song "Not Easy," and Watson editing the trailer of the thriller movie "Morgan," it makes them wonder, "Wow, how can AI be connected with the entertainment industry?" These fresh marketing angles make people think, "What's going on? Why IBM?" Then they start to dig into more about IBM and Watson—what AI can really do to help make the world work better. For marketers, this is a moment of truth, because we are developing content that is attractive and relevant to end users.
Q. On many occasions, you've talked about "crossover" in both work and personal life. How is crossover related to your personal experience?
A. Crossover means change, exploration and progression. I've been used to changes all my life. I used to be in a military school. People thought I would stay in that system, but I left. I studied English literature and love Shakespeare, but I joined the ICT [information communication technology] industry, and worked with engineers and scientists day-in and day-out.
I firmly believe that those who are not adaptive to change and transition will not succeed in either life or work. IBM is 106 years old and still very innovative and competitive, and a key reason for that is it embraces change. IBM Chairman and CEO Ginni Rometty once said that "Comfort and growth do not coexist." In my career, I've experienced challenges and ups and downs, yet I still feel very happy and fulfilled every day.
Q. You're hailed on Chinese social media as a model of a working mother with a happy family. How do you balance life and work?
A. Well, balance is never easy, I would rather say "work and life integration." In fact, the emerging digital technologies such as mobile and social have made this integration possible for working mothers like myself and many others. For example, I can do my online grocery shopping for the family while taking conference calls at the same time. Technologies have made our lives, private and professional, much easier these days.
I also spend quality time with my loved ones, even if I can't afford being available all the time. Quality time means whenever they need you most—for example, during the first week of my son's college life in the US. I stayed close to him, taking care of all his needs, small or big, but more to encourage him to build his confidence in starting a brand-new life of his own in a brand-new country. To him, I am his mother, but also like a friend or "soul mate" who he can always go to for advice and support whenever he needs to.
You may also like
Sir Vince Cable, former UK Secretary of State for Business, Innovation and Skills, discusses how China's relationship with the UK has.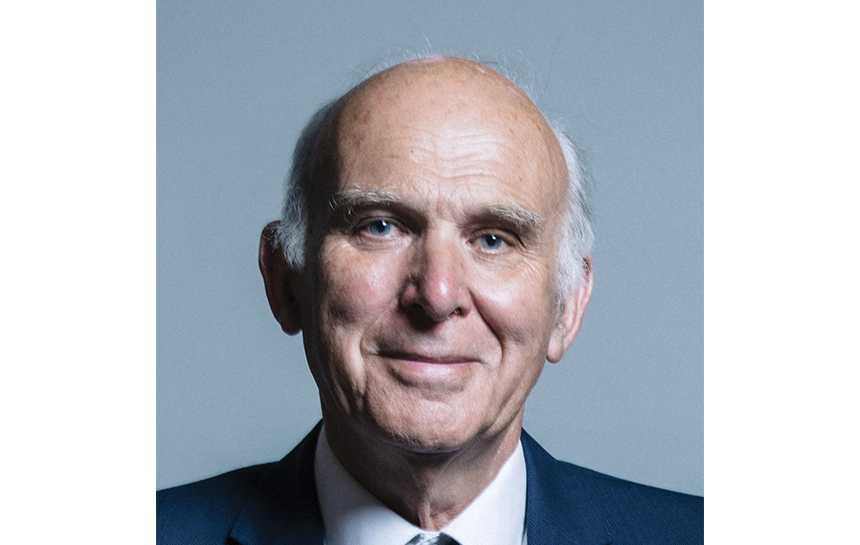 | Mar. 6 2023