Share

Incubated In China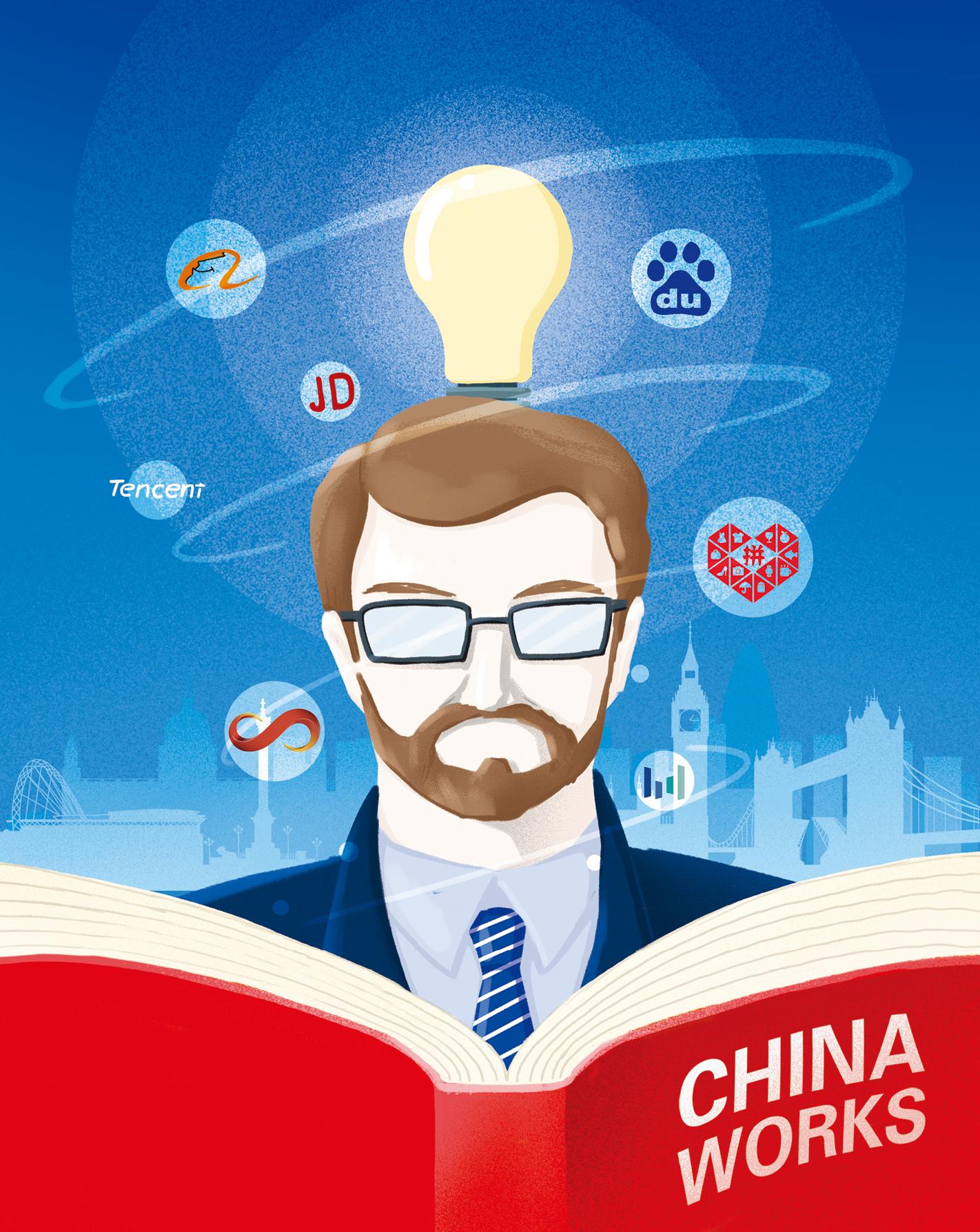 Foreign companies and countries are changing their approach to business and technology based on lessons learned in the China market.
Sometimes a tiny insight can lead to unexpected outcomes. In 2008, a survey revealed that drivers were worried about the air quality in their cars. Dutch multinational Philips jumped on this insight, and with the help of a Chinese mobility R&D team, produced a portable in-car air purifier in 2010 to address a previously unmet need. For Philips, it created a new niche market in China and, more importantly, gave them a product they could add to their global portfolio and introduce in countries facing similar problems with pollution.
This marked a significant turning point in how Philips viewed its innovation strategy. As Albrecht Kraus, the Mobility Accessories Business Manager for Philips in China, told China Daily at the time: "Ten years ago, a lot of core innovations were developed in Europe. We have turned it around. Right now, we do the core innovations in China."
For decades, multinational companies (MNCs) saw emerging economies like China and India merely as consumers of their global products. Now, increasingly they see these markets as places to seed innovations they can then take global. The trend, labeled "Reverse Innovation" by business thinkers Vijay Govindarajan and Chris Trimble, has already helped companies like the General Electric, Microsoft, Nestlé and Procter & Gamble. Besides being a testbed for Reverse Innovation, China is also helping companies rethink their marketing and business strategies globally.
A lot of this has to do with how far China has come in the last 40 years.
A backwater no longer
Much has changed since multinationals first ventured into China in the 1980s—the country has transformed from being an industrial laggard into the factory of the world. The world stared in wonder as gleaming skyscrapers transformed the country's cities and a vibrant and demanding consumer market grew up. MNCs rushed in, attempting to piggyback on the economic boom. They brought with them tried and tested business models and products, albeit often adapted for the local consumer.
But things change quickly in China, and they are evolving again. The country is well on its way to become an important global innovation outpost and MNCs must change tack to keep up. "Seeing the country as the forever factory of the world has led to complacency in advanced Western economies," remarks Rebecca Arcesati, an analyst at the Mercator Institute of China Studies (MERICS) in Germany. "And I think the results are starting to show."
As it ups the ante on innovation, China is fast shedding its reputation as the counterfeit capital of the world, and pockets of excellence are emerging in many industries.
"China is without doubt a credible innovator across a number of fields," says Arcesati. "There have been notable achievements in telecommunications (5G), financial technology, supercomputing, clean energy, high-speed railways, quantum technologies, [and] certain applications of AI like surveillance technologies."
So how did the needle of innovation shift?
There are several factors at work—from the sheer size of the economy and the efficiency with which it operates, to the fiercely competitive nature of the consumer and manufacturing sectors of the local market. Supportive government policies have also played a part at both the national and local levels. Major policy initiatives such as Internet+, Made in China 2025, and China Standards 2035 provided a blueprint for a step-by-step advancement toward leadership in 5G, Big Data, Internet of Things (IoT) and AI.
Mark Greeven, Professor of Innovation and Strategy at the International Institute for Management Development (IMD) in Switzerland, estimates that China currently has over 40 companies that are leaders across different industries.
"There are sets of companies that are dominating the news, so that's the Alibabas, the Huaweis of the world," he says. "But there's this whole group of hidden champions and underdogs that are probably just as interesting to look at." They include tech underdogs and changemakers, including the likes of surveillance equipment manufacturer Hikvision, Huiying Medical Technology, Chinese news platform Toutiao and online food delivery service platform Ele.me. Fierce competition and the rise of formidable local rivals has forced everyone to up their game—and MNCs in China are no exception.
Ripple effects
Operating in this fiercely competitive environment has forced multinationals to adapt at warp speed, and the smart ones pay close attention to the lessons they learn in this market and apply them in other parts of the world. Some have set up research centers in China and others have forged partnerships with local companies to boost their innovation capabilities.
While MNCs have long made use of local innovations in China—think Walmart and live fish in tanks in the food department—the difference this time is that the China-specific innovations are going global. Sometimes they take the form of Reverse Innovation, such as Philips' air-purifiers for cars and GE's portable ultrasound unit that was developed for rural China and is now sold in several other countries including the United States.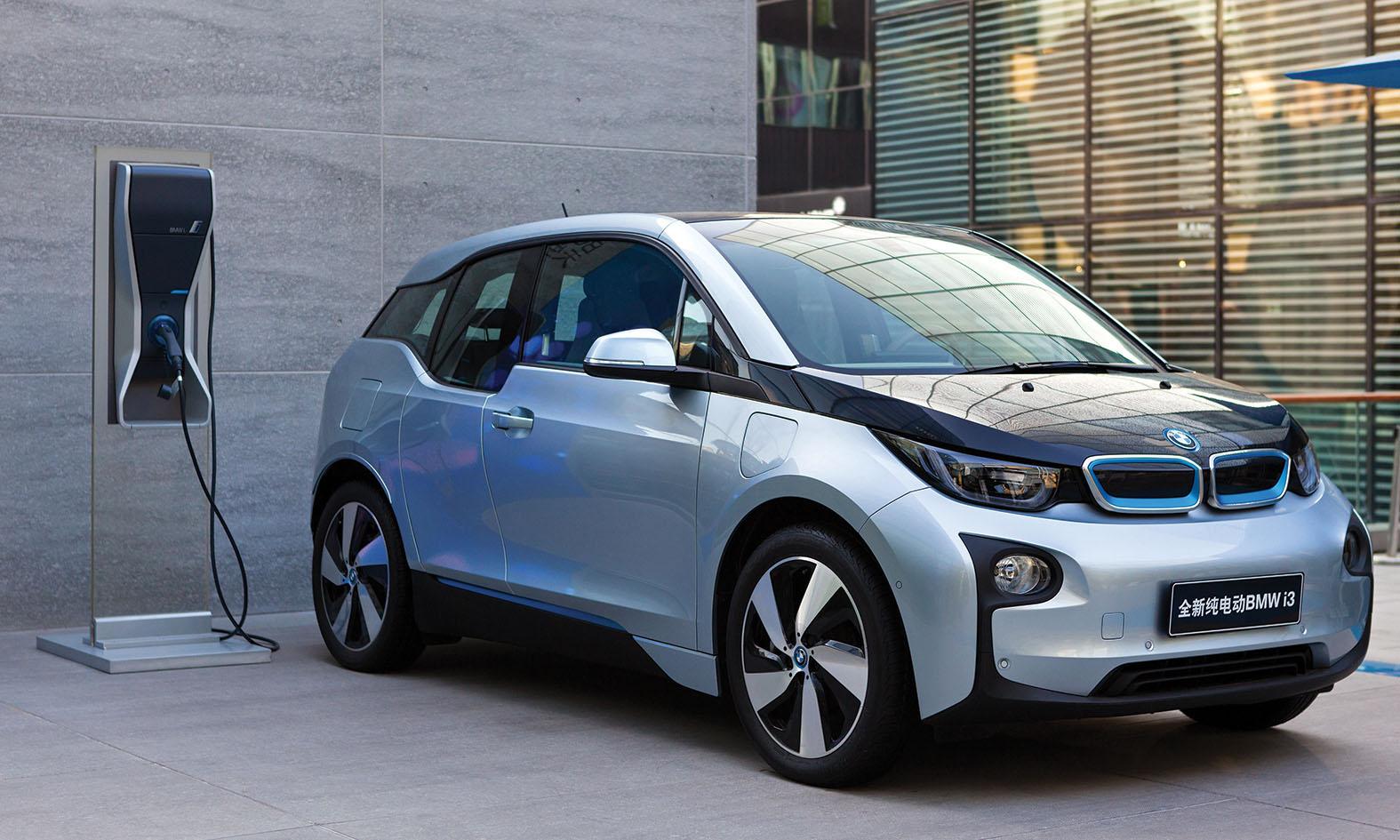 For some MNCs, it's about processes and working practices as well. Take the German automaker BMW, which is moving from "Production in China" to "Innovation in China." As Jochen Goller, President and CEO of BMW Group Region China, once put it: its strategy is about "In China, with China, for China and for the world," recognizing China's role as a trendsetter as far as the future of mobility is concerned. BMW's R&D footprint in China is its largest outside of Germany. The carmaker has entered into tie-ups with China Unicom, NavInfo and Tencent on 5G connectivity, high-precision maps and data-driven development platforms in its three R&D centers in China. It has also been in talks with artificial intelligence firms such as SenseTime and Horizon.
Often its activities in China impact global operations. In a statement to CKGSB Knowledge, BMW China said that its supply chain management system includes local companies that have become major players in the global automotive industry, for example battery cell producer CATL. "A notable quality control concept developed at BMW in China is the 'Zero Defect' concept, the idea of constantly striving to eliminate defects in the production process and throughout the value chain. It has proven highly effective and has been shared with the BMW Group global production network."
A finger on China's pulse
China is making fast progress in many key technologies, including AI, and innovations are increasingly flowing from China to foreign adopters in other parts of the world. "I think we need to get used to the fact that a lot of the focus on innovation that comes from Silicon Valley or Israel or Cambridge is going to shift to Asia in general and to China in particular," says IMD's Greeven. "I want to say look out for the companies that are not yet so famous. There are literally tens of thousands of emerging innovators coming into the game."
"Actually, in many of the most important technologies that are currently shaping our future, I think Chinese companies are already leading," adds Christina Boutrup, China analyst and author of The Great Tech Revolution.
The country has leapt to the forefront of several key technologies in recent years, making it essential for MNCs to be up to speed with what is happening here. China's two largest tech equipment makers, Huawei and ZTE, are arguably the leaders in 5G technology and the government's Artificial Intelligence Development Plan from 2017 pledges to help make China an AI power, led by companies such as Baidu, SenseTime and Tencent. A recent AI report by non-profit think tank Center for Data Innovation sees China closing the gap with US leadership in more than half of the metrics compared with 2019—including in terms of research quality and data generation—and leaving the EU trailing well behind.
A key advantage is the ability to employ new technologies on a mass scale with unprecedented speed, including the practical application of AI technologies, says Boutrup. She cites as an example e-commerce platform JD.com's use of robots for parcel deliveries, medical drones and remote diagnostics during the lockdown at the epicenter of the COVID-19 outbreak, Wuhan. Tech giants including Alibaba, JD.com and Tencent are important drivers for this progress, but armies of lesser-known domestic firms are also emerging as globally competitive innovators, and forcing MNCs to respond.
For companies that need to understand how to integrate digital technologies in their business models, China is the perfect starting point. "Almost every major international tech company today has research and development operations in China, to take advantage of local talent, technological know-how and industry trends, as well as the huge market," says David Fincher, SOC Architect and CTO at ThinkTech China.
Walmart is working on retail innovation with Chinese startups and Malong Technologies, a global leader in AI and product recognition, in the areas of computer vision, IoT, robotics, data and agri-tech. Swiss pharmaceutical giant Novartis has announced partnerships with Ali Health, MediTrust and WeDoctor. The company also recently launched an AI-driven tool called AI Nurse in cooperation with Chinese tech giant Tencent to improve heart disease self-monitoring.
"AI Nurse is not only the first of its kind in China, but also a bold move in digital transformation across Novartis globally," a company representative told CKGSB Knowledge. "It has great potential to widen its reach outside China."
The final mile
MNCs are not only looking to emulate China in products and manufacturing processes, they are also learning fast from developments in online marketing in China, which is seen as the pioneer in a range of trends, particularly the use of social media to promote products.
"MNCs are watching the market very closely for ideas on marketing because China is so far ahead, particularly in terms of social media marketing," says Tony Ren, CEO of online marketing data provider, Yimian. "They have completely bought into the social media and KOL (key opinion leader) approach to marketing in the local market and it is clear that they are using the lessons they are learning here in other parts of the world."
And then there is the booming field of consumer technology. China did not invent digital payments or QR codes—that was a Japanese contribution—and the rollout of digital alternatives to cash for consumer spending using mobile devices did not start in China. But China has unquestionably embraced the idea more completely than any other country—more than half of all retail transactions last year were digital, using one of the two state-approved platforms, Alipay or WeChat Pay.
"It is indisputable that in the area of financial technology, China didn't copy, it went on its own path," says Richard Turrin, an independent fintech analyst and author of the book Cashless. Global financial and technology heavyweights including Citibank, Facebook and Google are adopting features such as those used in Chinese mobile payment systems, he adds.
"If you really look at where Facebook's motivation for instant payment came from, it came directly from WeChat," says Turrin. Facebook's founder and CEO Mark Zuckerberg was quoted in 2019 as saying that he deeply regretted not paying more attention earlier to WeChat's innovations, including payment integration.
Facebook itself has been dubbed a copycat, after twice launching imitations of TikTok, the breakaway success app from the Chinese company ByteDance. Considered China's first truly global social platform, TikTok was the world's most downloaded app in 2020.
"I'm not going to argue about what happened in 2004 back in China," says Turrin. "But you really have to ask yourself 'Who is copying whom?' And when you look at TikTok becoming the number one app and Facebook launching a TikTok copy, when you look at Google Plex and PayPal launching QR codes, who are they copying? Obviously, WeChat and Alipay."
Clearly, China today is a petri dish full of ideas and innovations across a whole host of sectors. It's up to global companies to recognize that and take advantage of it.
You may also like
China is adding new solar capacity at a globally unparalleled rate, but it needs to ramp up even further to meet its.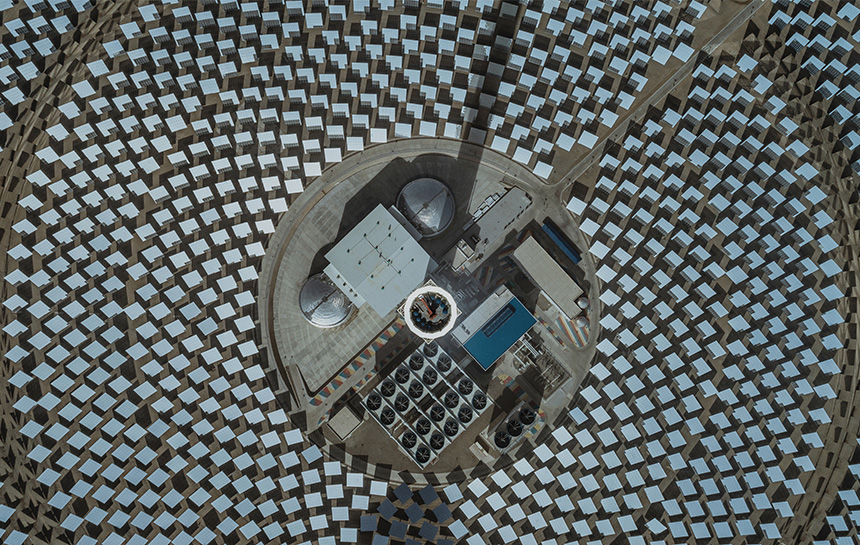 | May. 29 2023