Share

Education in China is in an Elite Class of its Own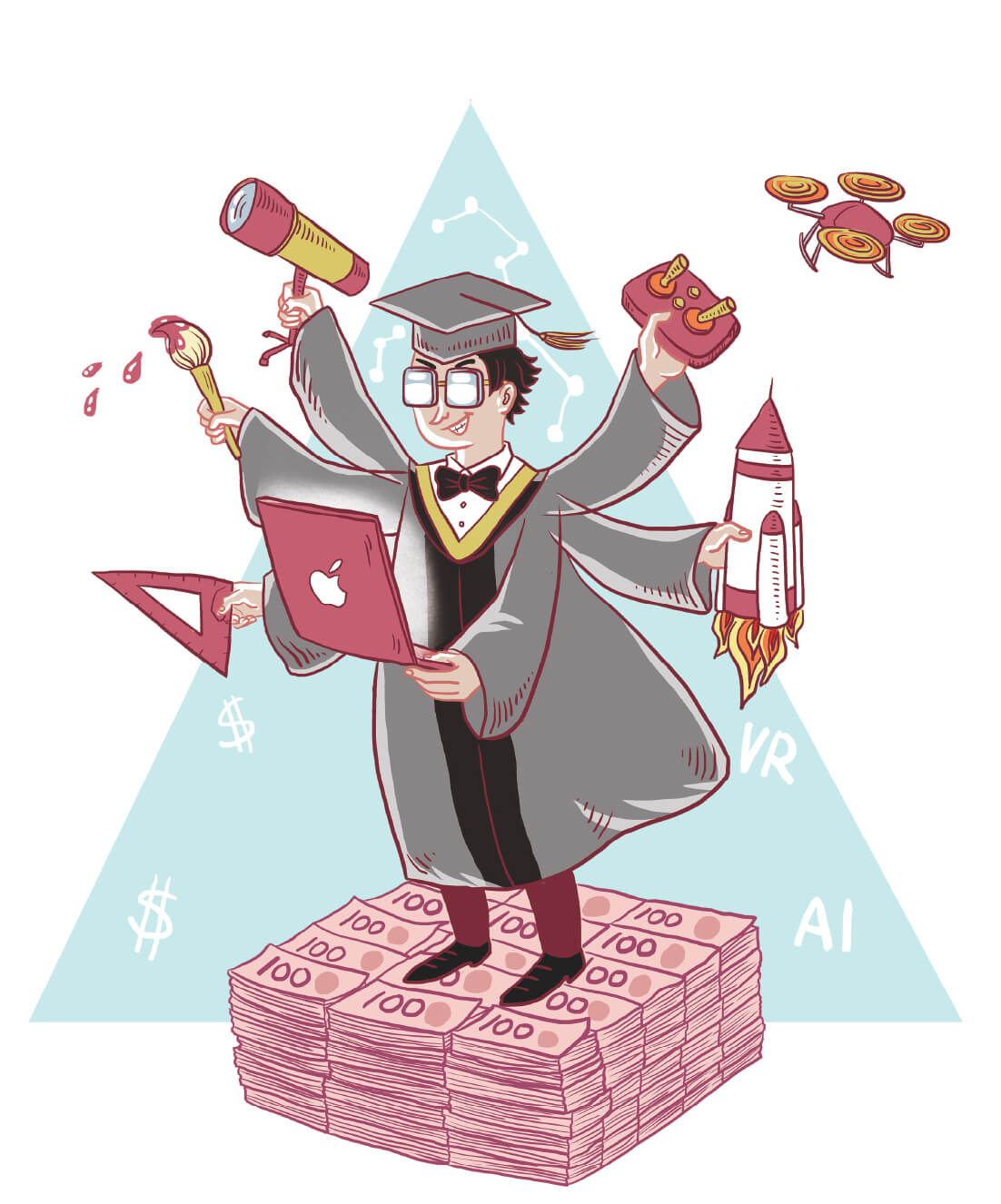 Ideas about education in China are changing
Mandy Zhang is a busy little girl. At her five-day-week private school in Shanghai, the day for the seven-year-old starts at 8am and ends after eight hours of demanding classes in Mandarin and English.
She then completes up to two hours of homework before practicing either the piano or painting—Mandy is studying both. On weekends, she plays volleyball and prepares for a July summer camp in San Francisco. This is all considered essential grounding for her future studies in the United States.
"It is all helping to develop her bilingual and creative abilities," explains Mandy's father, Zhang Wei, of his daughter's packed schedule. "Equally important is that most of her classmates are from well-educated families."
The Chinese education landscape has undergone sweeping changes since Zhang was born in 1980. Although both of Mandy's parents graduated from prestigious Chinese public universities, they elected to send Mandy to an elite private school. Such schools did not exist when Zhang Wei was a child, but by the time his daughter was born, regulatory changes had fostered a highly diversified education industry.
The compulsory nine-year public system is free in China (up until age 15), but quality varies widely. Top public schools are very good, but access is limited. Far more often children end up in "vegetable market" public schools, so called because their parents tend to be ordinary people, such as vegetable sellers.
Newly-affluent Chinese families, desperate for a good education for their children, are willing to pay top dollar for a quality alternative. Tuition at private schools ranges from RMB 250,000 ($36,000) to RMB 500,000 ($72,000) per year. (China's per capita GDP in 2015 was $8,000.) Private schools and tutoring institutions are mushrooming in response to demand.
Pressure Cooker Education
The public system includes many top-tier schools, but Li Zixin, founder of China30s, an influential knowledge-sharing platform for middle-class professionals, explains that these are difficult to enter. Enrolment in a public school requires a local hukou, an official residence permit that restricts migration, plus ownership of a property within the school district.
If parents are lucky enough to have the former, they need to be rich enough to afford the latter. According to Caixin, a respected Chinese business publication, a small two-bedroom apartment in Beijing costs on average about RMB 89,000 ($13,000) per square meter. But in Xicheng District, near the highly-regarded Beijing No. 2 Experimental Primary School, prices can soar to RMB 200,000 ($29,000) per square meter. The imposing barriers mean some families have no choice but to look to private schools. But for other families, the overall atmosphere of private schools is the draw.
"The small class sizes, the focus on personality and creativity and expat teachers… make [bilingual private schools] more appealing than public ones," says Li.
Ahmed Hussain, Director at Wellington College, a network of three schools in Hangzhou, Shanghai and Tianjin, echoes that view. In his experience, Chinese parents are increasingly seeking a more holistic and personalized approach in order to develop the "whole-child," including values, mindset and identity, in addition to academic excellence.
"To be a future elite, my child will need more creativity than is involved in simply memorizing information," says Lu Gao, a 37-year-old mother in Beijing, who placed her daughter in a bilingual kindergarten. "China's future economy demands innovation and internationalization."
Jeff Sprafkin, a Jewish entrepreneur in Shanghai who provides English-language educational material to Chinese schools, says public schools in China are usually exam-focused and feed students with right and wrong answers. "Jewish and Western education is more questioning, which stimulates independent thinking," Sprafkin explains.
Parents like Lu are a major force in the demand for the materials Sprafkin offers, as well as in the impressive growth of the entire industry. According to ISC Research, a market intelligence provider on international schools, China experienced the highest growth of private bilingual schools in the world in the past few years.
This demand is attracting investors from other industries. In recent years, Vanke and Country Garden, two of China's largest real estate groups, have launched bilingual schools adjacent to developments for wealthy Chinese families. This year, Alibaba invested RMB 1.1 billion ($160 million) in a private bilingual school in Hangzhou, in addition to launching educational coaching services in video format on Taobao, the company's e-commerce platform.
"Internet companies are acquiring educational companies to [diversify], while real estate companies are taking a share of educational real estate for profit growth," says Roger Chung, Senior Research Manager with Deloitte in Shanghai.
Overseas and Online
Li Zixin says the diversified marketplace has generated two distinct types of elite education. One track lies through the public school system with an exam-focused curriculum that prepares students for the college entrance exam, the gao kao, which takes multiples days and is considered extremely difficult.
The other is designed to support students at private schools to eventually go abroad, so those curricula are more well-rounded. Beyond core courses, there is an emphasis on art, sports, volunteering and overseas summer camps—the kind of activities Mandy Zhang is involved in. Li Zixin says the divide has become so sharp that children on Mandy's track may end up unfit for competition in the gao kao, which means they will be studying abroad.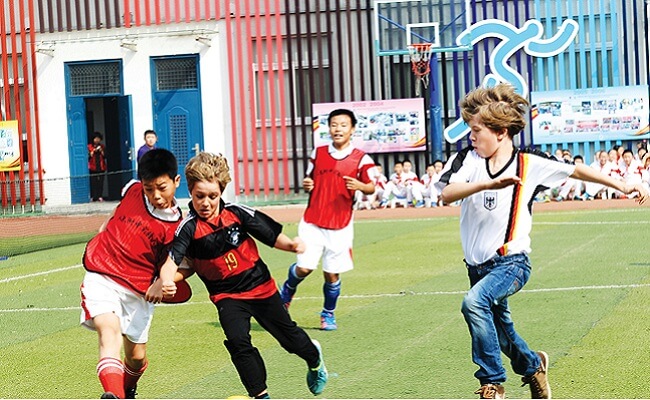 Rupert Hoogewerf, founder of the Hurun Report, which prints a rich list similar to that of Forbes but China focused, says the average age of rich students going abroad for full-time study fell from 18 years old in 2014 to 16 years old in 2016. Around 83% of China's "high net worth individuals," those with liquid financial assets above $1 million, are preparing to send their children overseas.
But the phenomenon is not only limited to the super rich—in 2015, over 500,000 Chinese students went abroad to study.
"Some [parents will] push themselves to their financial limits for a better future [for] their kids," says Chen Ji, founder of Harkness Education Consulting, which supports Chinese students applying to American high schools.
On the other hand, growth of online education, driven by improvements in technology, is also lowering the cost of access to education for other families. The industry serviced 138 million people in China in 2016, according to the China National Network Information Center (CNNIC), a government agency responsible for internet affairs in China.
"Parents born in the 1970s widely accept online education," says Cindy Mi, CEO of VIPKID. Three years ago, she established a videoconferencing business that allows Chinese children to learn English at home with teachers in North America. Users quickly exceeded 100,000 and revenues reached RMB 1 billion ($146 million) last year.
"We subscribe to at least four types of online educational videos about 10-15 minutes each, which our daughter can watch by herself," says Mandy's father of similar services.
Global Elite
The enormous demand for quality education services represents a rising cost and stress burden for Chinese families. While public primary schools do not hold entrance exams, it is becoming more common for private ones to screen applicants. This year, Yangpu Primary School in Shanghai even tested the IQs of parents.
The story provoked an online outcry and an eventual reprimand from the Shanghai government, but that does not address the underlying problem. Spots are so limited that parents, as soon as their child is born, register for early childhood centers and high-quality kindergartens—lest their children end up in "vegetable schools."
Meanwhile, private school operators face uncertainty due to changing policies. Last September, the amendment to the Law on the Promotion of Private Education banned for-profit schools during the compulsory education period.
The impact of this new policy is unclear, but industry observers remain optimistic because demand is so high. Roger Chung of Deloitte thinks the overall policy environment will be favorable.
"The new regulation positively set clear boundaries within the private education sector," he says. "Non-profit private education will gradually enjoy the same tax preferential policies as public education."
Costs, restrictions and uncertainties aside, elite private education in China is, at the end of the day, a story about demand, and in that, there are many positive signs. "China is going global, and there is no reason for our kids to miss the opportunity," says Du Fengling, father of a 10-year-old in Shanghai.
Du opted for a bilingual school in Shanghai where 60% of courses are taught in English. The school claims that 60% of its students are later admitted to American universities. For him and his child, the future is clear, and also bright.
Shasha Chen is the founder of g-citizen, a platform linking Chinese families with international education resources.
You may also like
China is adding new solar capacity at a globally unparalleled rate, but it needs to ramp up even further to meet its.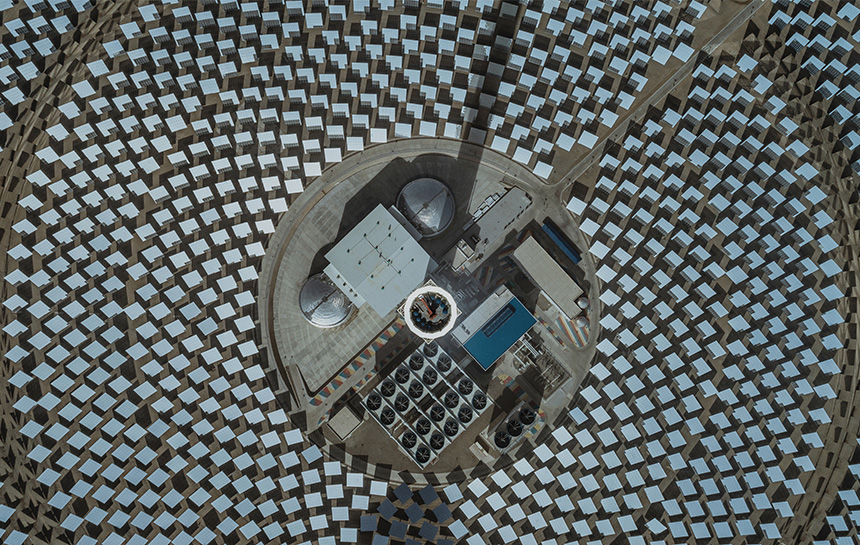 | May. 29 2023