Share

Corporate Helping Hands
Author: Rui Wang, China Representative of GlobalGiving
China's recent push for common prosperity and the redistribution of wealth has brought charitable giving to the top of the corporate priority list. Corporate philanthropy already constitutes 65% of overall charitable donations in China and this percentage is only set to increase following Xi Jinping's latest directive. Several of China's tech behemoths have already pledged multiple billions of dollars in the short time since the Chinese leader's call for common prosperity. Both Tencent and Alibaba, for example, have pledged RMB 100 billion ($15.5 billion) towards related initiatives, and e-commerce giant Pinduoduo has launched a RMB 10 billion ($1.5 billion) agriculture initiative. With such large amounts of money being earmarked by Chinese companies and entrepreneurs, it is important for multinational companies (MNCs) operating in China to also plan a comprehensive giving strategy in the country. Many MNCs are already quite philanthropic. Over 120 foreign-funded enterprises in China donated a total of more than RMB 740 million in various forms throughout the COVID-19 outbreak.
But effective grantmaking in China is complicated, especially when a foreign company wants to fund nonprofits. For MNCs, donations leveraged from headquarters used to be the major source of giving in China, but this is gradually slowing down due to increasing regulatory and process constraints. Despite these issues, giving—especially in the current political climate—is still a worthwhile endeavor for MNCs as long as the funds are strategically placed, consistently monitored for impact, and well thought-out.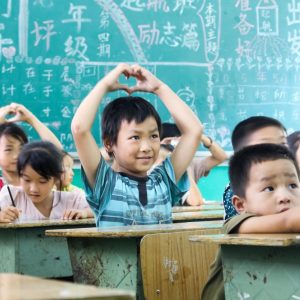 Key considerations
There are four key points for a company to consider when leveraging overseas donations to support Chinese nonprofits. First, there needs to be an understanding that there are limited channels for foreign companies to practice philanthropy in China. The implementation of the China's Overseas Nongovernmental Organizations (ONGOs) law in 2017, restricted overseas bodies looking to give money in China to three channels.
The first channel is through registered ONGOs that act as intermediaries. Among the over 500 registered ONGOs in China, there are quite a few intermediaries, such as Give2Asia, GlobalGiving and United Way, to name but a few. Each of the intermediaries has its own list of long-term corporate partners and its own grant disbursement process. Due to the strict administrative requirements, which include an annual activity plan, a limited number of amendments and mandatory annual reporting, grants need to be planned well in advance and follow the ONGO regulatory calendar. This giving route is suitable for well-established MNCs that intend to give multiple times per year.
The second channel uses domestic intermediaries or local nonprofit partners filing temporary permits. There are a limited number of partner choices with this approach and because the administrative burden often falls on the side of the local partner, their being invested in the project is crucial. This channel is best suited for one-off grants.
The final route is giving through a domestic foundation as a fiscal sponsor. Some MNCs, who have established, long-term partnerships with large foundations—often government-affiliated—have given their money directly through these partners. Giving in this way is not particularly common and is usually conducted on a case-by-case basis.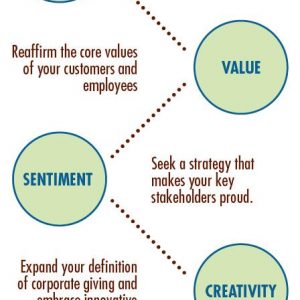 Another key issue for companies to bear in mind when looking to make donations in China is that a large amount of vetting and due diligence is required. After identifying the right channel through which to donate, it is critical to properly evaluate the potential grantees to make sure that they meet both local and global guidelines. Here, professional intermediaries have an advantage because they have the staff, technology and expertise to understand international giving regulations and evaluate the legitimacy, reputation and social impact of organizations within China.
Third, it is no secret that the process for grant disbursement is long and complicated. It is very possible that a grant disbursement might take as long as half a year from start to finish. In an ideal case, the grant request would be shared with the intermediary at the year-end, to be included in next year's annual activity plan. Once approval is received, which is usually in February, the grant disbursement process can properly start at the end of the first quarter. The grant will be given from the company to the intermediary and then to the local grantee via the intermediary's Chinese representative. This whole process can take between four and six weeks.
The final issue companies need to keep in mind is that there has been a decrease in demand for foreign funding by Chinese nonprofits in recent years, meaning that potential grants need to be correctly targeted. The changes in demand stem from the rapid development of Chinese domestic philanthropy, together with the increasing regulatory constraints.
Because of these changes, the selection of the grantee has become even more critical. Aside from the traditional corporate grants to designated projects and disaster-relief, it is recommended that corporates offer general operational support to Chinese nonprofits. The reasons for this are twofold.
First, credible nonprofits are finding it easier to attract large grants to their flagship programs, thanks to the increase in giving from high-net-worth individuals, domestic corporations and online donations. However, there is still a lack of general operational support which would allow NGOs increased flexibility and security. For example, grants of between $25,000 and $100,000 for general operational uses were given to Chinese disaster relief foundations during the COVID-19 pandemic and the recent flooding in northern China. These grants were used to hire temporary helpers, conduct preparedness work and facilitate the proper application of program-specific grants. Such needs are rarely funded by domestic donors.
Second, grassroots organizations in China find it difficult to raise general operational funds to cover their administrative costs and new initiatives. This type of support can help scale up operations and pave a more sustainable way for the organization, at the same time respecting their independence and local expertise. Again, vetting an organization is critical to ensure responsibility and delivery.
Giving is worth it
Acknowledging all of these challenges raises the question: Are corporate donations in China worth the effort? The answer is a resounding yes.
From a corporate perspective, global CSR and communications needs can be fulfilled by active grantmaking in China and it provides the ability to respond to local needs. Second, it is important for the China team to be part of the holistic corporate giving culture and staff engagement programs. Third, active grantmaking provides China stories to share on internal channels within the corporate structure, across continents.
Corporate giving can also have some positive effects on the Chinese nonprofit sector. Apart from the potential to bring in flexible funding, such arrangements allow for exposure to innovative business methods, learning from more experienced talent in the field, and fostering global connections that can support a more diverse and sustainable Chinese nonprofit sector.
The focus of corporate giving should be to give where there are real needs and to give effectively. No company can solve all the social issues in a single country and not all issues are relevant to a single company.
Effective giving
It is important for companies to identify or refine their corporate giving strategy, and GlobalGiving has developed a five-step structure to guide organizations to better achieve this goal. By choosing a cause that aligns with the core competencies of their business and utilizing the organization's expertise, values and creativity in the development of an impact measurement framework, the effectiveness of corporate giving can dramatically increase. It should also be an ongoing, iterative process.
There are different approaches to building a sustainable CSR program and each emphasizes the themes of purpose, employee engagement, disaster response, customers and cause marketing, and employee volunteering. The relevance of each depends on the stage and need of corporate giving planning.
Identifying needs
After deciding upon a giving strategy internally, companies need to identify the right place for them to give.
There are different impact area-based frameworks for MNCs to use that will help identify the needs of NGOs in China. These frameworks provide a company with a general overview of the current status of an issue, key contributors, resources invested, efforts in need, as well as best practices.
For example, looking at domestic foundations' expenditure aimed at meeting the Sustainable Development Goals (SDGs) can provide valuable insight into where there is need for increased investment. Since 2015, four of the 17 goals have received disproportionately more attention and resources, leaving 11 goals with less than 1% of Chinese domestic foundations charitable expenditure each.
Many of these 11 goals are related to environmental issues, namely those SDGs which cover affordable and clean energy, responsible consumption and production, climate action, life below water and life on land. Thus, projects in these areas are currently in greater need for a financial injection than an NGO working towards the creation of quality education in China. which is SDG 4. Using the SDGs as a base for a framework can clearly identify underfunded areas and can provide ideas for targeted giving.
It is also essential for companies to constantly monitor Chinese government policy. In the 14th Five-Year Plan, which covers development between 2021 and 2025, great emphasis is placed on creating improvements in public health (SDG 3), clean energy (SDG 7), reduced inequality (SDG 10) and higher-quality urbanization (SDG 11). Companies such as Apple and Bosch have maximized their social impact and brand awareness in social good by supporting flagship poverty alleviation projects from government endorsed foundations such as the China Poverty Alleviation Foundation.
Using both of these methods in conjunction can identify a clear opportunity for effective and needs-based giving in China. In practical terms, this example shows that there is a need for effective corporate giving in the clean energy sector (SDG 7), which has received a very small amount of China's NGO expenditure in recent years and is now a focus of government attention and subsidies. Any organization that is seeking to expand their corporate philanthropy within China, and has core competencies that align with clean energy, are in a prime position to do good and to do it well.
Keep giving
There is an increased emphasis on corporate giving in China, especially with the push from the top for common prosperity. Although, for non-domestic companies, the process can be complicated, there are clear benefits to ongoing and increased engagement.
In order for organizations to properly put their money to work, they need to have a clear strategy in place that plays to their strengths as a business and identifies targets that genuinely need funding.
While domestic philanthropy is growing rapidly, MNCs, with their global footprint, and domestic NGOs with their local knowhow, will continue to play an important role in contributing to the public good in China, while showcasing China's social projects to a global audience.
Rui Wang is the China Representative of GlobalGiving. With over 10 years serving within the philanthropic sector, she has worked at grassroots NGOs, grantmaking foundations, a UN agency and ONGOs. Through her work, Rui engages governments, charitable organizations, the private sector and academia in practice and research, providing advice on Philanthropy in China.
GlobalGiving has more than 15 years of experience making grants to organizations large and small in 170 countries, including China. Since 2008, GlobalGiving has disbursed more than $20 million to over 85 vetted nonprofit organizations in China. As part of its mission to serve community-led nonprofits around the world, following the Chinese ONGO law implemented in 2017, GlobalGiving's Representative Office in China registered in 2018 to facilitate corporate grant and giving programs for US- and UK-based companies supporting Chinese nonprofits. GlobalGiving provides support to companies in navigating the regulatory landscape of China and helping them target their philanthropic efforts.
You may also like
Sir Vince Cable, former UK Secretary of State for Business, Innovation and Skills, discusses how China's relationship with the UK has.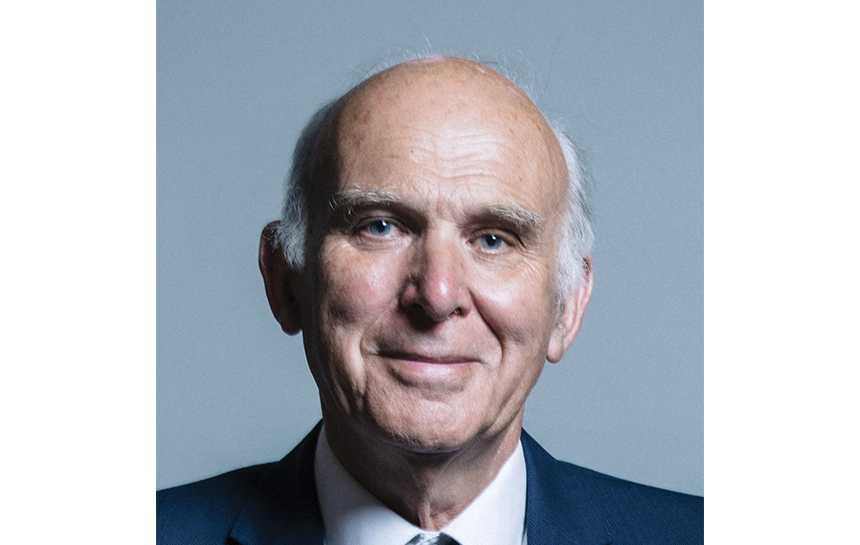 | Mar. 6 2023