Share

Coffee in China: A New Beverage for a New Age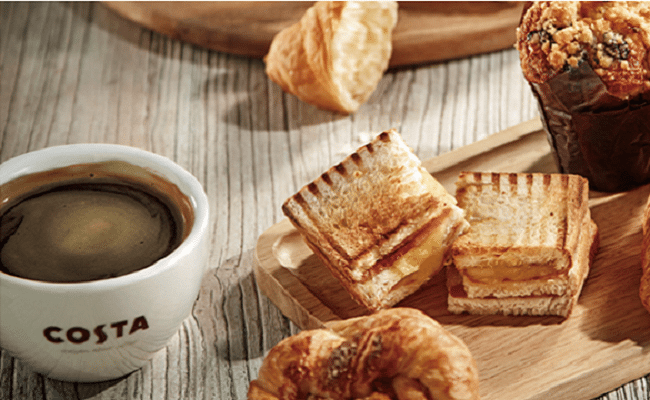 Esteban Liang, Managing Director Asia, Costa, discusses coffee in China
While tea remains China's choice in terms of hot, caffeinated beverages, coffee has been making significant in-roads in the past two decades. But it is not so much a breakfast staple of the workaday life as a modest status symbol for young consumers in China's newly prosperous age. Coffee, says Esteban Liang, Managing Director of Costa, Asia, is an "affordable luxury."
In this C-Suite interview, Liang discusses the history of coffee in China, as well as Costa Coffee's experience in the Middle Kingdom thus far. From introducing the coffee house concept to Chinese consumers, to attempting to ride the middle-class wave, it has been an interesting journey, but one that is still only beginning.
Q. How long has Costa been in China and how has it grown in scale up to now?
A. This is the tenth anniversary in China. The first shop was opened in Shanghai, on Nanjing Road, and that was 2006. We now have presence of close to 400 stores throughout China. Most of the stores are in Beijing and Shanghai—each of the cities probably has around 100 stores. And then we have presence in all major provinces and capitals. So altogether we must be in around 30-plus cities in China.
Q. All food and beverage is a bit of a lifestyle choice, but coffee houses are in a unique spot—it's about the products but it's also about the lifestyle. How easy was it to sell that whole package?
A. I will say in ten years China has changed so much, and Shanghai is not an exception. Ten years ago, it was a bit more difficult; coffee was not really so well-known. It was a product that you really had to position in the market, some people had never experienced it before. The concept of a coffee shop was probably not that developed at the time, which is radically different from what is happening right now. You mention correctly "lifestyle," and that's what defines what a coffee house is. And that's very different from what a coffee house might be in Europe or some other places. Coffee houses in China are a place to see and be seen. Product is important, but it's not only about the coffee itself, it's not only about the food. It's about the music, the store environment, the service, the whole package. I always use a sentence to describe it: "It's not about the coffee experience, it's about the café experience," which is the whole thing.
And right now it is clearly much easier than it was ten years ago, because this is what the type of emerging middle class, the trendy people, are looking for now. They want to go to places that they identify themselves with, places where they feel good, where they can be seen, where they will take a selfie and share it with their friends on social media, because they are proud of what they have achieved and they want to show it.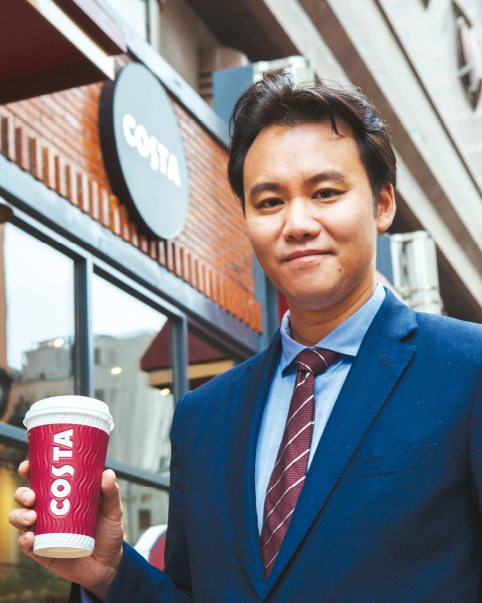 Q. In coming to China, did Costa have to change itself to fit the customer, or was it more educating the customer about what Costa already was?
A. I think it's a combination, first with the product. We have our core coffees, what we call our famous five, Americano, cappuccino, latte and so on. Those are core drinks that will never change, and the recipe is exactly the same as we would have in the UK. But then, of course, you have seasonal drinks that vary in each country, and that are very much catered to the tastes and needs of the local consumers.
Then you have other things like store design. Right now, we are in a store that just opened three weeks ago, and you will never find any store like this outside of China. This concept is very unique and it's very tailored to the local market. I will say it's probably less functional and more stylish, exactly for that reason because we want to attract customers that want to experiment with lifestyle. They want to be stylish and trendy and modern.
Q. Can you go a little bit deeper into the balance of localization versus staying true to the original?
A. Everything starts with research. The first seven years of Costa in China we didn't localize that much, and it was probably more about transplanting the model we had in the UK. I will say in the last two years we have really made a great effort in trying to understand the local customer—understanding what are the customers looking for when they go to a coffee shop, what are the main drivers for them to go to a coffee shop, and we discovered that environment is probably number one, even above the product itself. They do like coffee, they do want to learn more about it, but the first thing for them is environment and service. In terms of a coffee shop, they don't expect table service, but they do expect to be treated politely. And in terms of store design, they are really looking for something more stylish, more trendy and modern, compared to say how a Costa would be done somewhere else in the world. So this is how we have tailored store design. We are sitting in a place where we have a wall with real plants—this is something Chinese people care about. They are increasingly concerned about the environment, pollution and everything, so this is our little touch about social responsibility. One of the things we are thinking about is to install air purifiers in the stores. Make people feel clean, you're safe here.
Q. When you talk about the place having to be more stylish, is that because coming to a coffee shop is still a bit more of a luxury here than it is the UK or the US?
A. Coming to a coffee shop, but not only a coffee shop, also some restaurants and clubs, it's part of the vision or the image that the customer wants to portray to the world. By coming to these places, you are telling the world that you belong to this environment, that you belong to this experience, that you like it and that you want to be part of it. So definitely. I wouldn't say coffee is a luxury, but it's an affordable luxury. And the positioning, yes, it's slightly higher than in the Western world.
I think coffee in the Western world is more for practical things. It's more a convenience thing—you grab a coffee and you go to work. You may even do that in the petrol station. Here in China that hasn't happened yet, because here in China if you want to have a cup of coffee, you want to enjoy it in a nice place. But China changes very fast. I'm sure in a few years, we will start to have coffee in service stations, or drive-throughs, which are still not very popular in China.
Q. China is an extremely diverse place, both socially and economically. Is there a big difference between a Shanghai Costa and a Costa in a provincial capital further out?
A. I would say the gap is closing quickly. The second-tier city customers, they do travel. Not only to the first-tier city type shops, but they are also traveling into Asia. They also know what they like and what they want. So I would say they are also very quick in adapting to trends. In terms of customers, I wouldn't say there is a big difference. You could actually say there are probably more customers of the type that we want to attract.
Of places outside of big cities, I would say it's also easier to attract talent, that's my perception. Our staff and partners are even more engaged than they are in the big cities. I think maybe it's because of the issue of opportunities. In the big cities there are a lot of jobs. In the second and third-tier cities there are maybe not as many opportunities, and that's why they become so much more engaged.
Q. Your biggest competition is of course Starbucks—but how does the competitive relationship here compare to that in the UK, your corporate home base?
A. If you look at where Starbucks is in China compared to us and also the UK, I would say it is exactly the opposite. We are a very clear number one in the UK, and they are a very clear number one in China in terms of the number of stores. They came to China about seven years earlier than we did, in 1999. And I think they did a good thing, which was educating the Chinese customer about what coffee shops were. So in some ways they had already spread the seed of coffee in China, which made things a bit easier for us.
Generally, they are a great company and they are doing nicely and probably we could learn some things from them. But we are proud of what we are, and we think that we have a good way of expanding in China. I mean, this market is huge. Right before I joined the company I was doing my research, and there's one statistic I really found interesting: What is the country that drinks the most coffee in the world, up to 1,000 cups per person per year? That country is Finland. That's close to three cups a day, and the same number for China is four cups per person per year, average. Obviously that's because in China there is 1.3 billion people, there are a lot of people in the villages who have never had coffee. You can see where the potential is. And given the size of this market, and how this market is going to change—just the urban population of China is still only 50%—so you see the potential, where we have to be in the future. There is no doubt that China is the place to be, and Starbucks may [remain] the biggest in China, they may stay the biggest one in terms of number of shops for many years. But I think what we're trying to do is position ourselves differently, to be slightly more premium, even though we are a big chain. No difference in terms of price, but in terms of the experience itself. The environment, the products that we offer, the service. If we can do that, I think we will be a very strong number two in China, and I think this is the position of Costa in China. Hundreds or thousands of stores at some point, that's big enough. We will be super successful.
Q. Indie coffee shops are something that you're starting to see more of. What does that say about the current environment?
A. This is the third wave of coffee, the artisanal coffee operators that really started and are very strong in other Asian countries, like Taiwan or Korea, even Japan, but are just starting right now in China, especially in places like Shanghai. It's quite interesting how coffee started in China. What we call the first wave was the instant coffee, Nescafé. And then you had the second wave, the Starbucks, the Costa, mass chains. And China is now in the middle of the third wave, what we call the artisanal coffee operators. People that maybe own one or two stores, or the biggest ones maybe ten, fifteen. They are relatively small, and they pride themselves on being very expert in making coffee, having blends and single origins, different brewing techniques, being very sophisticated. But we see, or what I perceive in the market, coffee houses or coffee companies like us, we are trying to bring more innovation, more blends, we are trying to bring single origins here in China, different brewing techniques and not just the traditional espresso based brewing techniques, like pour-over and cold brewed.
The artisanal operators do that already, but they lack the scale to make their business giant. They are trying to open more shops, learn more things about how to run the business, whereas we are improving or developing our coffee credentials at the same time. So in the end, I think we are all going to meet at what I call wave 2.5. They are trying to grow bigger, we are trying to use more techniques, and we will all meet in the middle.
Q. Has the market development in China tracked other Asian nations, or is it different?
A. China's quite unique. You look at other markets in Asia, for example Korea is heavily influenced by the US, while Japan is a mixture of the US and Europe. The Japanese love everything that's French, so there's a big influence on things from Europe as well. Taiwan, there's a lot of Japanese influence, and China is a mixture of everything. There's a lot US and Europe, but it's also influenced by all the neighbors in Asia. So it's a mixture, with all the traveling that is happening here, with Chinese people going to Hong Kong, Tokyo, Taipei, and seeing these things, these trends. And many Asian countries have been quick in establishing themselves in China these past few years as well.
Q. What is the future of Costa, and the market in general in China?
A. The market is huge, and things are just getting started. We've been here ten years and it's just getting started. The future is bright. We have to make sure we stay close to what the customers want, and if we do that I don't have any doubt that this company can have thousands of stores. It's going to be super successful. You can see that coffee shops are the places that people really want to be.
You may also like
Yili Group is using internationalization in its quest to become the world's largest dairy company within the next decade.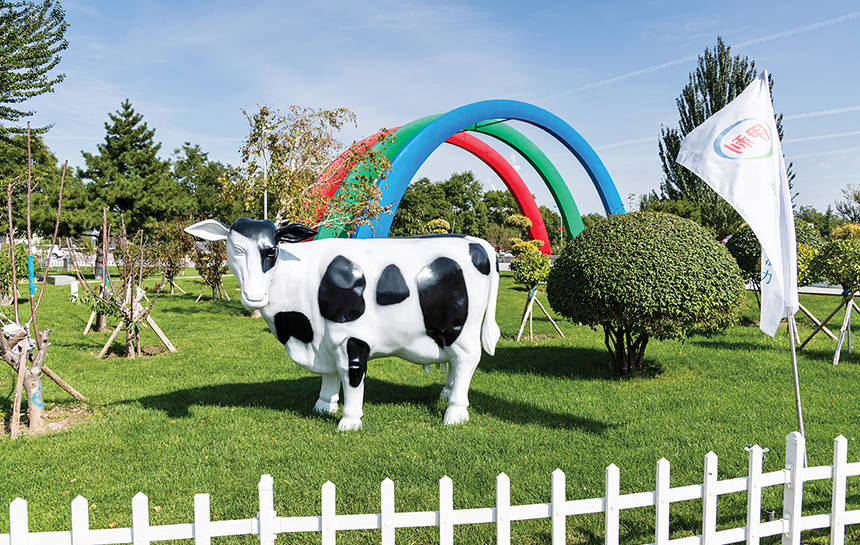 | Jun. 7 2023