Share

CKGSB Magazine Fall 2018: The Tourism Deficit
You are invited to download the Fall 2018 issue of CKGSB Magazine.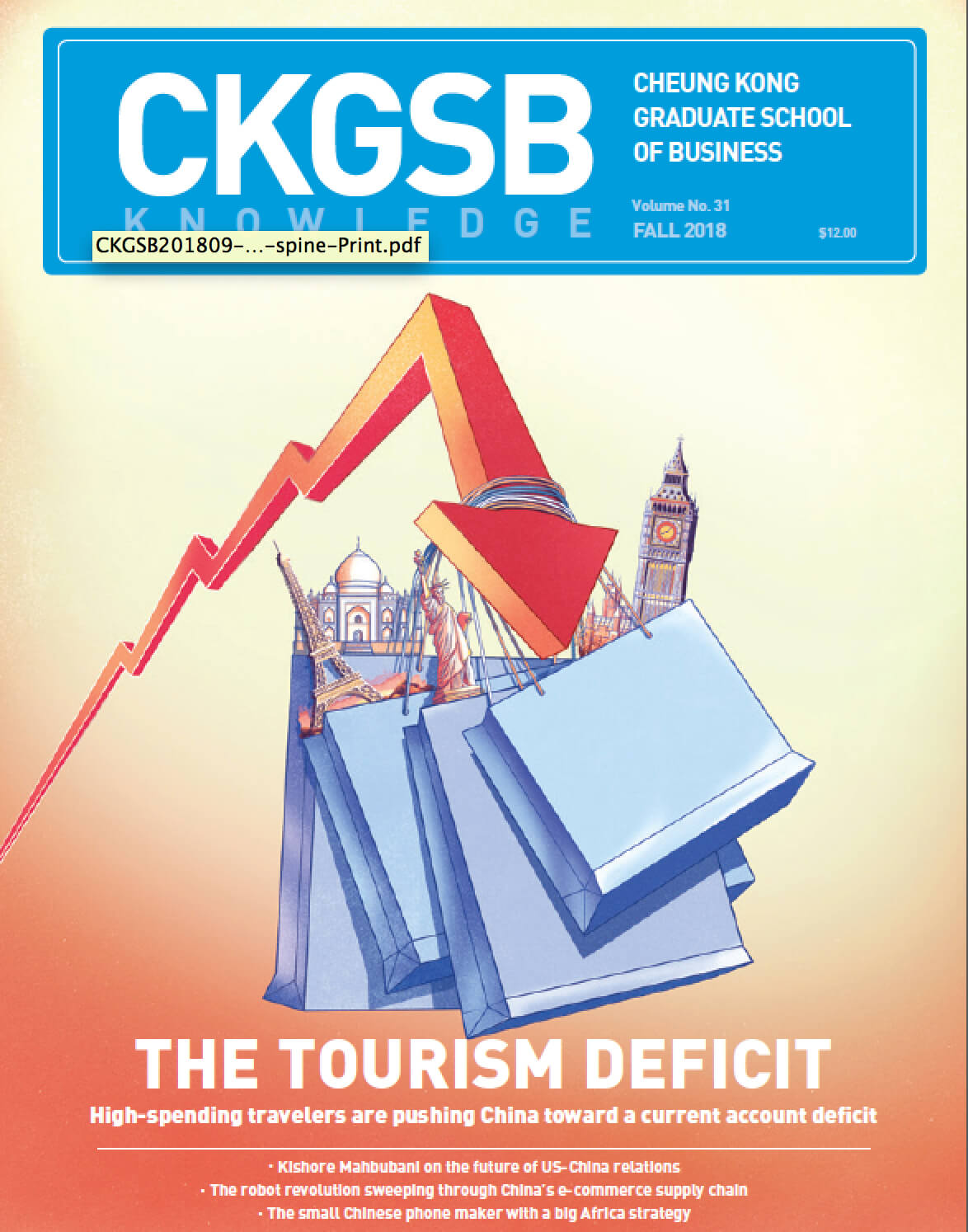 "The old world is dying; the new world struggles to be born," Antonio Gramsci wrote. The Italian philosopher was discussing Europe during the early 20th century, but the phrase appears just as apt when considering East Asia nearly a hundred years later.
This is a time of huge uncertainty for the entire world, but even more so for China. How to deal with the turbulence roiling the global trading system is only one of several epoch-defining decisions facing Beijing. Even greater issues are how the country manages its transition from a peripheral country to a world power, and from a low-end manufacturer to a technological leader. In this issue, we will dive into the fray and analyze how China is handling these struggles up close.
A sign of how quickly the economy is changing is the country's falling current account balance. Despite running a $375 billion trade surplus with the United States, China actually posted its first quarterly current account deficit since 2001 this year. In "Trading Places", we explore what that means for the global economy.
One of the key contributors to the deficit was China's dependence on foreign microchips, which are now a larger driver of imports than crude oil. Beijing is determined to build its own world-class semiconductor industry, but so far things are not going to plan, as "Betting All the Chips" outlines.
Another policy at a crossroads is the Belt and Road Initiative, the $1 trillion transcontinental development strategy launched by China in 2014. Beijing considers the initiative central to its policy goals, but can it overcome increasing pushback from overseas? Find out in "Dancing to a New Beat".
In the online world, governments also face a delicate balancing act: how to protect users' data without harming the development of emerging industries like artificial intelligence. Brussels and Washington are divided over the issue. "Mending China's Data Fences" looks at where Beijing stands.
"When the Taps Run Dry" examines a more pressing issue, which is water scarcity in northern China. With rivers drying up across the country, are drastic measures needed? The answer is both yes and no, as we explain in the article.
On a lighter note, this issue also highlights three unsung success stories. "Africa Calling"  chronicles the unlikely rise of Shenzhen-based tech company Transsion to become Africa's leading smartphone maker. "Delivering the Future"  documents the robot revolution sweeping through China's warehouses. And "Not a Hollywood Ending"  goes behind the scenes of China's booming domestic movie industry.
And in our Downtime story, "The Big Cover-up", we take a peek at China's flourishing tattoo industry and the culture clashes it is creating between millennials and the more conservative older generations.
We also feature some fascinating interviews in this issue. Hans Tung, Managing Partner of GGV Capital, compares the US and Chinese venture capital scenes. Eddy Chan, President of FedEx China, discusses the future of the logistics sector. Kishore Mahbubani, Professor of Public Policy at the National University of Singapore, considers the future of US-China relations. And Tom Miller, Senior Asia Analyst at Gavekal Research, explains why China's overseas development strategy is misunderstood.
In other words, there is plenty in this issue to think about and to discuss. As usual, if you have any comments or opinions to contribute, we would love to hear from you (lzhou@ckgsb.edu.cn or ckgsb.knowledge@ckgsb.edu.cn).
You may also like
China's ultra-low fertility rates will severely hamper the country's growth in the coming years. What must be done to.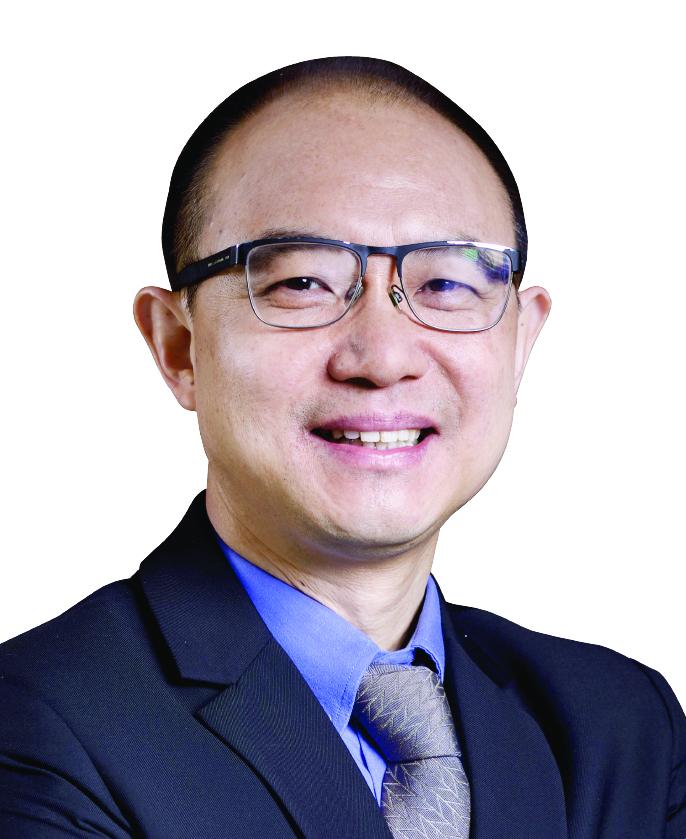 | Apr. 18 2022