Share

Chinese Outbound Investment in Entertainment: Pass Me the Popcorn!
In our last infographic of the Chinese outbound investment series, this week, we are focusing on China's burgeoning entertainment industry.
Hollywood is the nerve center of the global entertainment industry and it still is the place where fame, fortune and glamor meet. In recent years, Hollywood has been increasingly leaning towards China for co-production and collaborations. For example, DMG Entertainment, a Chinese Film and TV company inked a deal with Alcon Entertainment to co-finance, produce and distribute Johnny Depp starrer Transcendence. It also co-produced another big Hollywood hit, Iron Man 3, which grossed $1.22 billion globally and also won many fans in China.
Although China is a late bloomer in this sector, it probably has the world's fastest growing entertainment industry. According to Ernst & Young, China's media and entertainment industry is expected to grow at the rate of 17% during 2010 to 2015, a significantly higher rate than the global average, and China is very likely to surpass the US and become the biggest film market by the end of this decade. With a 1.3 billion strong population that is hungry for entertainment, China is a market that is hard to ignore. And it's not just Hollywood producers who are profiting from China. Chinese companies are also vying for their piece in this growing pie.
Dalian Wanda, a Chinese conglomerate with business interests in real estate, tourism, hospitality and entertainment, took the lead in the ongoing Chinese outbound investment in entertainment wave. In 2012, Wanda bought the second-largest cinema chain in the US, AMC Entertainment for $2.6 billion, forming the largest cinema chain operator in the world. In 2013, Chinese electronics manufacturer TCL spent more than $5 million acquiring the naming rights of an iconic Los Angeles landmark: the Grauman's Chinese Theater on the famous Walk of Fame in Hollywood. Earlier this year, Fosun, the largest conglomerate in mainland China, invested in Jeff Robinov's Studio 8 for an undisclosed sum. More recently, Zhejiang-based Huace Film & TV splashed nearly $53 million buying a 15% stake in Korea's Next Entertainment World.
Not to be left behind, it is rumored that Alibaba Chairman Jack Ma, China's richest person, is likely to buy Lionsgate co-Chairman Mark Rachesky's 37% stake in the entertainment company.
To understand more about China's interest in the global entertainment industry, click on the infographic below.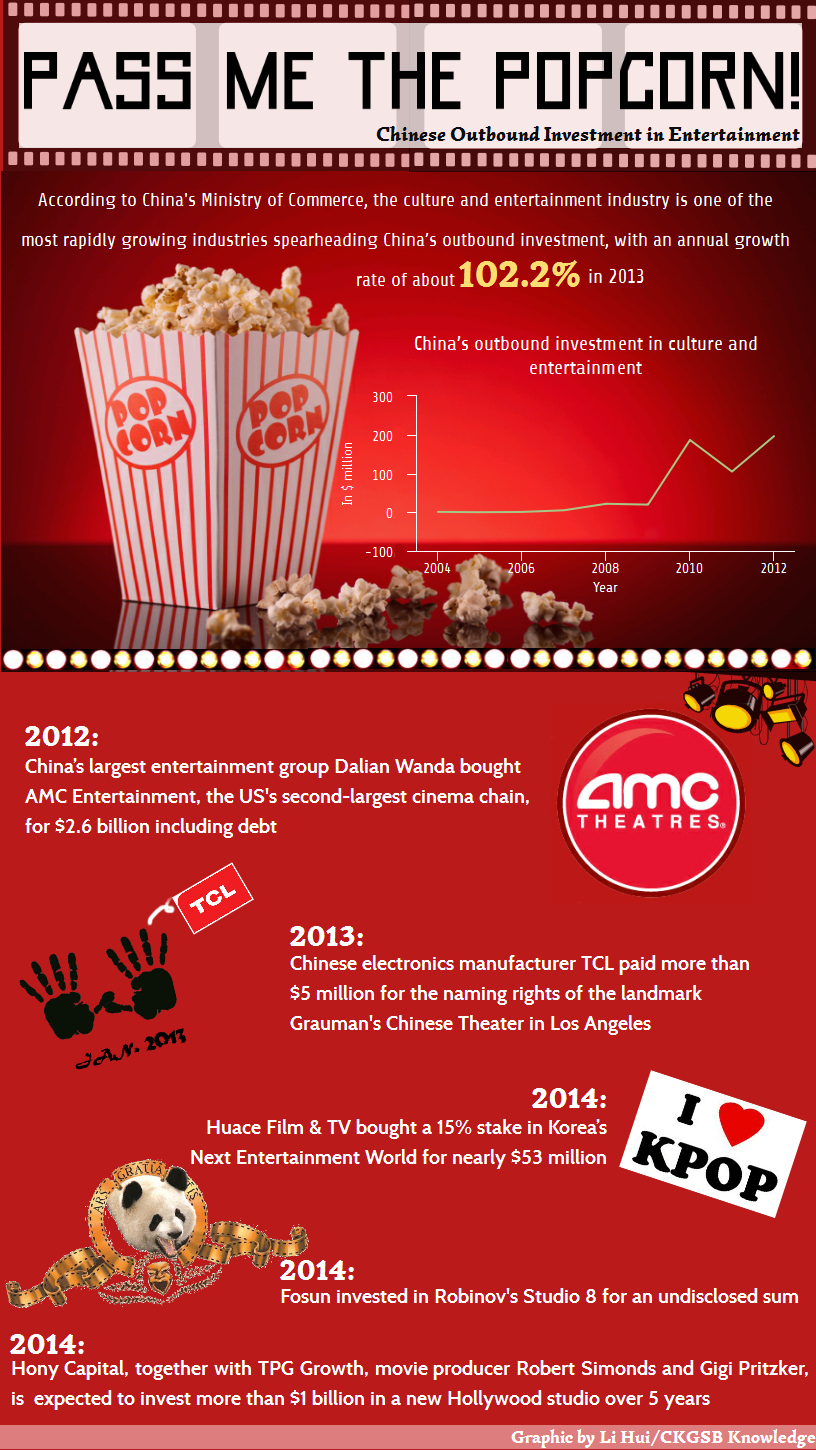 You may also like
The potential for foreign businesses in China's vast e-commerce market is huge, but growth can only be attained strategically.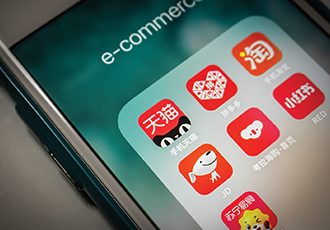 | Feb. 28 2023