Share

Gone Fishing: China's Threatened Aquaculture Exports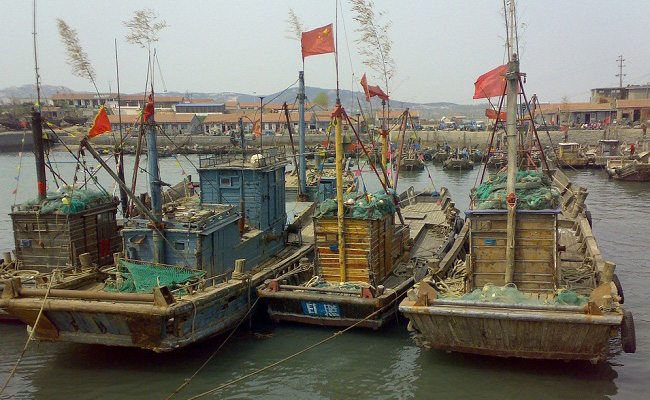 China's dominance of world seafood production challenged by weaker export markets, rising costs and competition
Landy Chow plucks a shrimp and carefully checks the wriggling creature's body length and weight. The weight and the skin seem right, nods Chow before returning the gray-brown creature to the pond. The shrimp, one of millions he's bought from a farmer for an American supermarket chain, will be washed, cooked and frozen in a Guangzhou plant before being loaded into containers for the trans-Pacific voyage.
'Made in China' may not have appeared in their menus but seafood restaurants from Beijing to Boston have enjoyed low-cost seafood supplies over the past decade thanks to China's embrace of aquaculture. Siam Canadian, the multinational seafood trading house where Chow works as the head of the mainland China sourcing operations, is one of the many companies that source Chinese seafood for US supermarket and restaurant chains. Given China's well-documented shortages of land and water it's surprising, perhaps, that China is the world's number one seafood exporter. China's annual exports account for almost 70% of global seafood production in terms of quantity and 55% of global value, according to the latest data compiled by the Food & Agricultural Organisation (FAO), a UN body.
China's seafood output clearly relies on aquaculture. In the period January to May 2012 China's seafood output totaled 18.9 million tons, according to data published by China's Ministry of Agriculture. Of that total figure 13.5 million tons came from aquaculture compared to 5.39 million tons from non-farmed or wild catch. China exported around a quarter–3.3 million tons of the total January-May output. Over 90% of China's domestic seafood consumption is satisfied by aquaculture, according to the FAO.
China's rise as an aquaculture power was achieved by low-cost cultivation of commercially important finfish (such as catfish and tilapia) as well as mollusks (oysters, mussels and clams) and crustaceans (lobsters, shrimp and crabs) in onshore ponds as well as in coastal enclosures. Much of the produce is processed and packaged at plants clustered around coastal cities like Qingdao, Dalian and Yantai, which have also proven to be competitive in processing imported fish fillets for re-export.
China's rise in aquaculture has been dizzying. The country grew its seafood exports from $3.6 billion in 2001 to $13.2 billion in 2010 according to the FAO while second-placed Norway grew its exports from $3.5 billion to $8.8 billion in the same time frame. China increased its exports further to $17.1 billion in 2011.
A significant chunk of China's exports are in fact re-exported frozen fish (such as cod from Russia and the US and salmon from Europe), originally imported for processing. Figures for January to October 2011 published by the US Department of Agriculture (USDA) show that over 1.7 million tons of a total 2.2 million tons of seafood imported into China in that period were dominated by frozen fish, much of it likely for processing and re-export. China's value-add from processing is clear: China's total exports in the January-October 2011 period was 2.9 million tons valued at $12.3 billion compared to imports of 2.2 million (value: $4.2 billion).
China produced almost 55 million tons of seafood products valued at $21.7 billion in 2011 (compared to $17.2 billion in 2010) according to Cui He, Secretary General, China Aquatic Products Processing Marketing Association (CAPPMA). In 2010 China shipped 540,000 of the 5.01 million tons of seafood imported into the EU (from non-EU states) in 2010, making it the bloc's second-placed supplier, behind Norway, according to EU statistics. Aquaculture, consequently, has become a useful source of jobs and export earnings for China, contributing over five million rural jobs and six million seasonal jobs in fisheries harvesting according to Chinese government data.
Weak Demand, Rising Costs
There are signs of weakening demand for China's key aquaculture export commodity, tilapia–shipments to the US, the largest market for Chinese tilapia exporters, shrunk to 85,173 tons from 111,436 tons in 2010. The EU, which imports 62% of its seafood, imported 23,000 tons of tilapia from China in 2010. Statistics from Eurostat, the EU's statistics agency, show shipments of tilapia from China slipped in 2011 to 22,000 tons.
Siam Canadian's shipment volumes have fallen by 20% in the first six months of 2012 compared to the same period in 2011, according to Chow, who blames weaker demand for China's top three indigenously produced export categories—tilapia, shrimp and squid.. Chow expects a 10-15% drop compared with last year in terms of container numbers. His figures are corroborated by CAPPMA's Cui He who reports that China's shipments have dropped by between 15% and 20% in the first half of 2012 but exact volume figures are not available.
While China remains dominant in key export markets like the US, Canada and Europe, the aquaculture trade is starting to feel pressures from rising wages and environmental scrutiny. Rising labor costs have rattled processors and fish farmers. "Fish farming or processing is dirty, hard work so finding workers has never been easy," says Cui, adding that Chinese seafood firms have been taking a 15% rise in wages each of the past two years, which is making things even more difficult for a low-margin business like theirs. He points to one of China's seafood processing hubs, Guangzhou, which will increase its minimum monthly wage for the third consecutive year in 2012, to RMB 1,470 per month, up 13% on current wages.
Competition from Vietnam
Beyond the cost challenges, there is the threat of lower-cost competitors. China's tilapia farmers have been facing competition from peers in Vietnam farming a similar species, bassa (also known as pangassisus), a freshwater species of catfish which offers 40% meat yields compared to 35% yields for tilapia–an important consideration for seafood traders and restaurateurs seeking maximum value from a fish. Vietnam grew its exports from $1.4 billion to $5.1 billion between 2001 and 2010, putting it in fourth place in the FAO rankings of seafood exporters.
Simon Funge-Smith, Asia Fisheries Officer at the FAO, explains that Vietnam's success is based on "incredibly low prices" achieved through "very intensive farms with cheap labor and cheap feeds". However, he also points to efforts by Vietnam's government to cap production due to land and water shortages.
The USDA's Foreign Agricultural Service in its report noted that an increasing challenge for the tilapia industry is "the increased production and exports" of basa by Vietnam. Imports of Vietnamese basa into the EU have risen from 150,000 to 250,000 tons between 2007 and 2010, according to the EU Fish Processors and Traders Association. This figure may well rise further given aggressive plans (which may conflict with government efforts to cap production) by the Vietnam Association of Seafood Exporters and Producers (VASEP), an industry umbrella body representing Vietnamese seafood producers to lift Vietnamese seafood exports from $6.1 billion to $10 billion in 2020
Adding Value
Weaker export demand may prompt China's seafood sector to move up the value chain, improving product processing and marketing. Processors, feed millers and industry associations like CAPPMA are talking about how to build up the brand and quality of Chinese tilapia and other farmed species, notes Han Han, Program Manager at the Chinese Tilapia Aquaculture Improvement Project (AIP), run by the Sustainable Fisheries Partnership Foundation. "But it takes a long time for the industry to reach agreement internally… On the other hand, we are a bit worried if the pressure goes on to some point, the industry may collapse, or at least to some extent."
China's highly fragmented aquaculture sector is likewise seeing the emergence of large-scale players, among them fish farms such as the Dalian-based Homey Group and the Zhangzi Dao Fishery Group,  also based in Dalian city on the country's northeast coast. Faced with tight export markets and falling prices, bigger players such as Homey and Zhangzi Dao have shifted to domestic markets and higher-margin products. A spokesman for Homey Group said the company was shifting its focus from cultivating shellfish to breeding sea cucumber(also known as beche-mere) and fished in deep-water seas, for use in Chinese cooking and medicine. Homey has built a new seedling center and an 800-hectare farming project to raise production of sea cucumber. Gross margins on sea cucumber of 25% on sea cucumbers compare favorably with shellfish, which yields less than 10% margins, said the spokesperson.
Qi Lu Securities, which analyzes the market and price of sea cucumber and shellfish, predicts that sea cucumber prices will rise from RMB 170/kg average in the first half of 2012 to RMB 200/kg in the latter half year of 2012. Zhangzi Dao claims it harvested 2,300 tons of sea cucumber worth RMB 500 million in 2011, a year-on-year rise of almost 70%.
The processing side of the sector is also seeing signs of a shift to higher margins. Fish farmers are shortsighted, says Han Han, looking no further than the latest prices. The same could be said of the country's seafood processing sector, haunted by an excess of capacity installed in better market conditions. Peter Redmayne, CEO of US-based Seafare which co-organizes the annual Seafood Expo, the largest in mainland China, explains how Chinese players rushed into the sector, "ultimately building too many processing plants when a healthier EU economy supported stronger demand."
The larger seafood processors, however, have continued to invest, only this time on automation to save on labor costs while turning out more sophisticated products. Among the players moving aggressively to cut costs is Singapore-based Pacific Andes which this year completed a RMB 100-million renovation of its largest factory in Qingdao. A high-tech new production line at the plant, China's largest fish filleting and processing factory, will see electronic grading and trimming equipment replace workers. The new equipment will also allow processing of a wider range of fish species popular in Western export markets, including haddock and hake, according to a Pacific Andes statement, which added that the firm will "…launch new value-added and ready-meal products and develop other new businesses to further future growth."
Rays of Hope
Redmayne believes the sector will remain subdued as long as European demand is weak. High unemployment rates in Spain, a key consumer country, "means they're chowing down a lot less fish". Slightly more hopeful, shipments of cod to the US rose to 11,000 tons in the first five months of 2012, compared to 8,000 tons in the same period last year.  A bumper catch of Alaskan cod this season has led to demand in the US for cod processed in China, explains Chow.
CAPPMA head Cui He expects a slight rise of about 2% in locally-produced seafood volume in 2012. That suggests China will in the short-term remain a dominant player in volume terms, even as it copes with challenges and falling demand. There remains the risk that China loses out to lower-waged Asian neighbors.However, Simon Funge-Smith believes that  China can ultimately hold onto the huge lead in production built up over the years. "Chinese production is still huge," says Funge-Smith, meaning any shift elsewhere is unlikely to significantly erode China's dominant position as the world's number one producing country.
Image courtesy: Flickr@abadore
You may also like
Baijiu has been an integral part of Chinese culture for centuries, but manufacturers need to attract a new generation to the drink.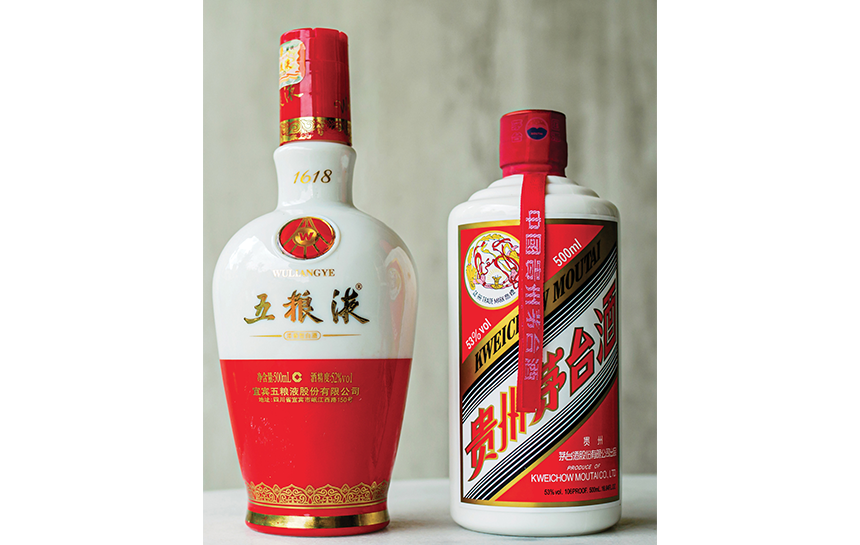 | Mar. 7 2023