Share

China Roundup: LinkedIn Checks into China; Weibo to List on the NASDAQ; and the Renminbi Slides Further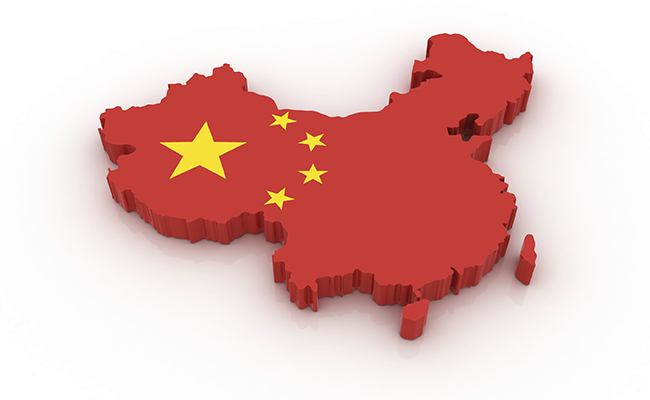 The week that was: LinkedIn enters China with an innovative model; Sina Weibo plans US listing; the Chinese renminbi depreciates; and banks fight back against internet finance channels. 
LinkedIn Connects with China
Six months ago people were curious why LinkedIn isn't blocked in China, like Twitter, Facebook and many other networking sites are. Well, we don't really know. But now we can be certain that it won't be blocked in future, as the world's most well-known networking platform for professionals formally launched in China.
On Tuesday, the Santa Monica-based company kicked off their official Chinese site Ling Ying (whose implied meaning is "leading elites"), extending its arms to millions of non-English speaking users.
The site already has more than four million users in China, and companies, especially multinational corporations, have started using it as a way to acquire talent with English skills and overseas experiences. The Chinese site, however, seems to aim at nothing like that. According to a Sina.com interview with Ling Ying CEO Shen Boyang, , the China branch is going to operate in a highly independent manner, and employees under the senior management level are not required to know English at all.
Shen said that the company's priority is to localize and avoid adaptability problems that haunted foreign tech giants like Google, eBay and Amazon, all of which have failed to make a dent in the Chinese market. So one of the first steps the company took was to integrate Ling Ying with existing social networks such as Weibo and WeChat. To attract more local talent, employees of Ling Ying may be offered share options of the company, Shen said.
Weibo plans US IPO
Even as LinkedIn enters China, Weibo is stepping out. On Monday, reports emerged that Weibo, China's Twitter-like website, is planning an IPO on NASDAQ to raise $500 million. The news came shortly before Sina, Weibo's parent company, released its fourth quarter 2013 financial report.
According to the report, Weibo made a profit of $3 million in the last three months of 2013, the first time the number turned black. Advertising sales surged 163% year-on-year to $56 million, while other income climbed 114% to $15.4 million.
Sina CEO Cao Guowei has hinted to the media before that Weibo may go public once it starts to make money. And now the goal has been reached, sources told the Wall Street Journal that Sina has hired Credit Suisse and Goldman Sachs to handle the listing.
Sina hasn't made any official announcement about the IPO yet, and it's weird that no analysts asked about the matter in a recent investors' call, according to CNN. But if it's eventually pulled off, the spinoff of a company of $5 billion market cap (SINA) could be valued at $8 billion, CNN says.
Taxi Apps under the Scanner
Summoning cabs on smartphones have been such a phenomenon in China—with a few taps you get to put out an "order" to dozens of nearby taxi drivers who also use apps like DiDi Dache or Kuaidi Dache (backed by Alibaba and Tencent respectively).
But there's something wrong with it, at least the authorities think so. On Thursday, transportation regulators in Shanghai announced that usage of such apps during rush hours will be banned, and other restrictions will be applied for the rest of the day as well.
One of the major concerns is that users who are willing to pay a premium price for cabs (usually through a 5 yuan "tip", which is a built-in option in the apps) have higher chances to get a ride—an unfair practice under the law. The other concern is safety, since drivers may get distracted when checking their smartphone screens (sometimes multiple phones in one car) frequently to look for orders. Municipal authorities in Beijing have ruled earlier that drivers can only use one of these apps while driving.
Some critics have also pointed out that such apps create a digital divide between customers, and drivers tend to turn down random passengers on the street for better deals they get through on the phone. But it's unclear how the rules are going to be enforced—unregistered cabs never vanish despite continuous crackdowns; and controlling what apps people can use is only going to be harder.
Renminbi cools down as PBOC sees risks
The value of the renminbi has dropped more than 1% this month, and the past week's consecutive weakening may trigger a further slide of the Chinese currency, Bloomberg reported.
According to Bloomberg, the Sharpe ratio, which indicates returns of an investment adjusted for price volatility, has turned negative, costing money for investors who borrowed US dollars to buy renminbi.
The exchange rate of the renminbi, although allowed to float within 1% around a published rate, is still under strict control of the People's Bank of China (PBOC). And the recent depreciation is widely viewed by analysts as a warning signal sent to exchange rate speculators, who are sometimes too optimistic on the yuan's rise. The central bank is worried that the accumulation of hot money could pave the way for a sudden capital outflow in future, some analysts say, and flushing out some of the carry traders now can reduce that risk; others suggest that the other factor of PBOC's intervention is to stimulate the country's export, which still accounts for about a quarter of the Chinese economy.
"The yuan is no longer obviously undervalued," Stephen Jen of SLJ Macro Partners LLP, a hedge fund based in London told Bloomberg. "Beyond a certain point, foreign reserves become a liability rather than an asset."
Brick-and-mortar banks fight back against Internet finance
With returns as high as 6%, tech firms like Alibaba and Tencent have lured millions of users to put their money into investment products distributed through smartphone apps like WeChat and payment online mechanisms like Alipay.
Tough it hasn't caused any serious problems for state-owned banks, those traditional players have taken notice and they have started to strike back.
According to Reuters, Industrial and Commercial Bank of China, Bank of China, Bank of Communications and Ping An Bank have all launched new products that offer similar features as those of the tech companies, such as easy to buy and zero threshold for entrance. ICBC has also introduced a monthly transaction limit of RMB 50,000 for account holders who want to move money into Alipay, a PayPal-like system.
Analysts say that the competition would likely drive up costs for banks and eat into their margins, as the Chinese authorities are gradually loosening restrictions on interest rates. Currently commercial banks cannot lend at rates higher than 110% of the standard rate published by PBOC.
Another challenge that has emerged this week to the internet finance industry is the depreciation of Chinese yuan. As the central bank injects liquidity into the market, returns of those online investment products may also fall, because the mass majority of the those funds are re-investing the money into banks through contracted deposits, which allows the lender and borrower to negotiate interest rates and withdrawing rights. Some analysts have warned that investors should be prepared to see their annual returns dip to between 3% and 4%.
You may also like
China is adding new solar capacity at a globally unparalleled rate, but it needs to ramp up even further to meet its.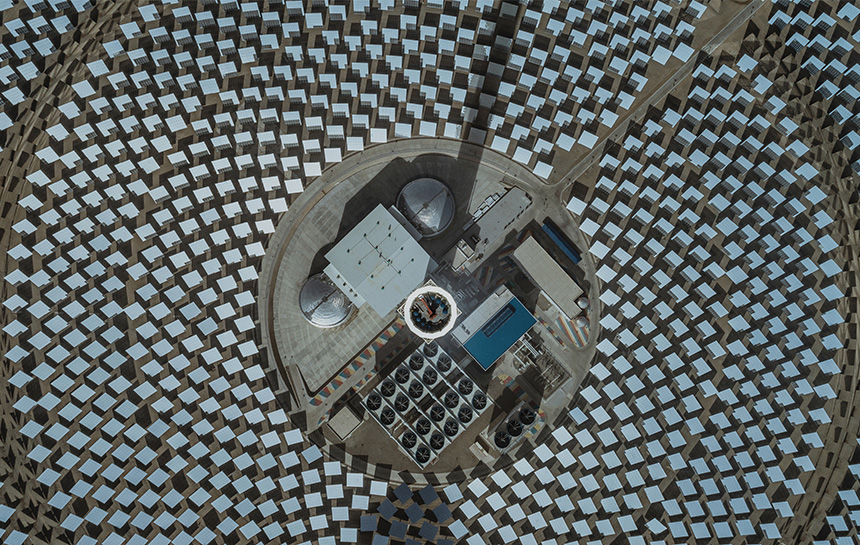 | May. 29 2023