Share

China Roundup: Foxconn and Blackberry partner; Tencent's smart TV; and China grows at 7.6%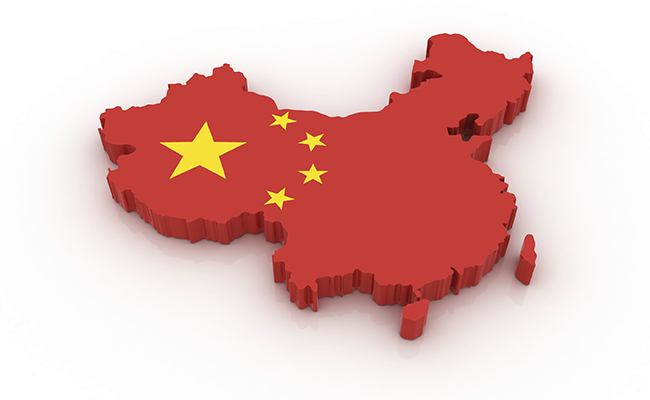 The week that was: Foxconn to manufacture for BlackBerry; Tencent to debut WeChat TV; and Volkswagen becomes the most popular car brand in China.
Foxconn to climb up the value chain with BlackBerry deal
The world's largest contract electronics manufacturer is looking for ways to sustain its growth, and the new partnership with the famed-but-fading Canadian cellphone maker may have taken them closer to that goal.
Over the last weekend, BlackBerry announced a five-year deal with Foxconn, which will begin manufacturing devices for the iconic brand in Indonesia and Mexico, allowing BlackBerry to focus more on software and service developments instead. While the deal didn't give investors enough reasons to change their bearish views on BlackBerry stocks, it is an interesting shift for Foxconn—besides assembling phones, it will help design the hardware as well.
According to Reuters, Foxconn will take part in designing low-end handsets in Southeast Asia, including a new model code-named "Jakarta" in Indonesia, where the BlackBerry brand hasn't lost its appeal. Foxconn spokesperson Simon Hsing told Reuters that the deal is a recognition of the company's new business strategy as an "IIDM (Innovative Integrated Design Manufacturer)", under which Foxconn "provides total solutions—from design, manufacturing, component supply to logistic management".
WeChat TV to hit market before Chinese New Year
China's smart TV market is exploding—and there's no way that Tencent would stay out of it—on Monday, the largest internet company in Asia announced a new product called WeChat TV, a smart TV set co-produced with television maker Skyworth and Future TV, an online programing service provider.
According to its own news website Tencent Tech, users can use WeChat to browse content and control video streaming on the TV; they can also dictate what they want to watch to WeChat, which will present them with different choices. In addition, WeChat's built-in online payment system (TenPay) will allow WeChat TV users to pay for on-demand movies and TV shows.
But Tencent is not the first pal of Skyworth in the tech industry—in September, in collaboration with the Hong Kong TV maker, e-commerce giant Alibaba released several models of Coocaa TV, running Alibaba's YunOS as well as Skyworth own operating system. On Tmall, Alibaba's equivalent of Amazon, consumers bought more than 56,000 Coocaa TVs on November 11, or China's Single's Day, reportedly making a world record of most TVs sold in 24 hours.
While Tencent and Alibaba goes toe-to-toe in every field they overlap (or not), Baidu has also rolled out its smart TV in the fall, giving its strong online streaming business a boost.
Global fund firms hope to sell in China soon
Although state-owned banks currently dominate China's fund market, global players are eyeing a new crack to swoop in, reported the South China Morning Post earlier this week.
According to the SCMP, a soon-to-be-signed mutual recognition agreement between the mainland and Hong Kong will allow foreign funds domiciled in the special administrative region to sell across the border, while funds in the mainland will also be able to sell in Hong Kong.
Lieven Debruyne, head of British firm Schroders' Hong Kong office, told the SCMP that the scheme "will mark an opening up of the mainland market" and it will promote the use of the Chinese yuan as an investment currency.
But to qualify for the scheme, funds may have to fully domicile in Hong Kong, which will hopefully generate thousands of jobs for the city, the Financial Times reported last month. While having access to tens of millions of Chinese savers is a huge lure for foreign players to set up shop in Hong Kong, a lot of uncertainties remain, the report says, citing high operational costs and unfamiliarity with the mainland market.
China's most popular auto brand in 2013: Volkswagen
If nothing dramatic happens in the final week of 2013, Volkswagen will be crowned the bestselling brand in the world's largest auto market.
According to a report by Bloomberg yesterday, the German carmaker held a 70,000 lead in sales through the first 11 months over its American competitor GM, and has surpassed the 3-million yearly target on December 5. (GM caught up with that number a week later, but is unlikely to make a comeback.)
This win will be the first for Volkswagen in nine years, the report says. The automaker's China CEO Jochem Heizmann told Bloomberg that they could have sold more if not due to its "capacity problems" in China. And that's probably also why Volkswagen said in November that it would invest $25 billion through 2018 to expand in the country.
While some western brands are outselling their Japanese competitors, partly thanks to setbacks arising from the two neighbors' territory disputes, Japanese brands' sales in all are still poised to beat German cars in 2013, according to the Chinese media. On Thursday, Japanese Prime Minster Shinzo Abe paid a visit to Yasukuni Shrine, where a dozen of Class A war criminals from World War II are enshrined, causing worries that Japanese cars will take another hard blow.
Chinese economy grows 7.6% in 2013
We've heard it many times before—China's economy grew by 7.6% in the first six months this year, or Goldman Sachs raised its estimate of China's GDP growth to 7.6%, or Asian Development Bank forecasts a 7.6% growth of Chinese economic output this year…
On Wednesday, Xu Shaoshi, head of the National Development and Reform Commission, China's central economic planning agency, said it again. According to The Wall Street Journal, Xu disclosed an estimate of 7.6% annual GDP growth in a report to senior legislators of National People's Congress. Although the annual number falls short of the 7.8% increase logged in the third quarter, it stills beat the 7.5% goal set by the government. HSBC economist Ma Xiaoping told the WSJ that the level of growth is "still in an acceptable range", while warning investors about the liquidity risks in the banking system and a possible slowdown in property investment, especially in third or fourth-tier Chinese cities.
No growth target has been set for 2014 yet, but analysts tend to agree that Beijing will stick to the 7.5% gauge. Reuters reported on Tuesday that according to anonymous sources inside top Chinese think tanks, officials favored the proposal of a 7.5% goal over an adjustment to 7% during a closed-door meeting earlier this month, trying to strike a balance between creating more jobs and pushing forward structural reforms.
You may also like
Growth in the number of unicorns in China has been slowing due to economic headwinds and changing attitudes.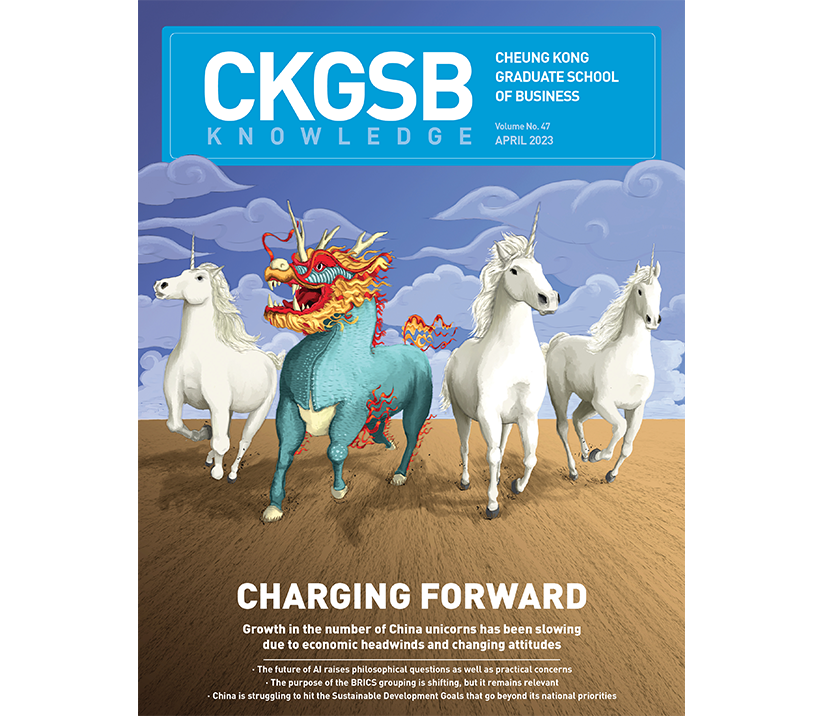 | Jun. 9 2023