Share

China Roundup: Why Dalian Wanda's Wang Jianlin is not the richest man in China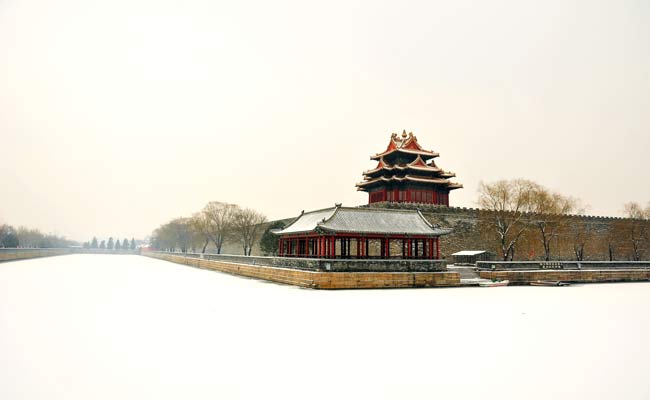 This week, CEO Wang Jianlin missed the opportunity to become the richest man in China when the much awaited Dalian Wanda IPO turned out to be a damp squib and Xiaomi was valued at $45 billion, way higher than Uber.
Government
Led by the rise of large-capitalization shares, the Chinese stock market rally is continuing; on Friday, the Shanghai Composite Index closed at 3,108.60, a new high in four years. The downside is that the bull market sentiment can help speculators pull off the old "pump and dump" trick, where shares prices of small-capitalization stocks are intentionally inflated to benefit certain holders.
On Monday, China's top market regulator China Securities Regulatory Commission (CSRC) announced that it's probing as many as 18 stocks for illegal price manipulations; the story was also reported by China Central Television's primetime show Network News Broadcast, the most politically-sensitive show on Chinese TV.
Analysts say that the investigation is an ambush for speculators, as CSRC can now detect foul play with its powerful data aggregation and analysis system. The market watchdog also invested heavily into building an investigative unit to combat illegal activities, CNBC reported. Rather than hurting the stock market's dream run, the investigation may help boost investors' confidence by showing they are somewhat better protected than before, argued BOCOM International's Managing Director of Research Hao Hong.
On the real estate front, the Chinese government made another important move this week. On Tuesday, Beijing announced a new centralized property registration system, which is set to go into effect on March 1, 2015. The idea of such a system, which was initially brought up back in 2007, is seen as a necessary step towards the implementation of property tax in China. It might also help Chinese President Xi Jinping's anti-corruption campaign, as the system will make government officials' ownership of real estate more transparent. (For better information about the property owned by officials, cynical web commentators suggest that the system should also be connected with those in the US and Europe.)
Some property analysts believe that the policy may add to real estate woes that are currently dragging down the Chinese economy, given that property tax is expected to curb speculative demand of housing. Some, on the other hand, argue that the system may take years to be fully established, and therefore will have little impact on the market in the short term.
Technology
On Tuesday, Guokr, a web-based community built around science education, raised $20 million in its latest round of funding. The company mainly produces science-related content that's easy to understand and share. The website and app have 25 million monthly users. It also runs a publishing brand that has produced more than 100 books in science education and fiction, as well as children's books, according to the company's blog.
The investment is led by Tomorrow Advancing Life (TAL), a Chinese education technology firm listed on New York Stock Exchange, which pitched in $15 million. The rest of the funding comes from IDG and other existing shareholders, the blog post says.
Guokr is a relatively well-known brand in China's online communities, partly because of its participation in the social media debate about the safety of genetically modified food. For international investors, it's known as a "strategic partner" of American online education platform Coursera. Guokr claims that its Mass Open Online Courses (MOOC) website has about 800,000 registered users, and the investment by TAL will help them go further in the industry of education.
Another famous company that received new funding in the past week is Xiaomi. The smartphone maker is reportedly raising $1 billion from funds including All-Stars Investment, DST Global and GIC, according to the Wall Street Journal. Xiaomi declined to comment on the story.
During the latest financing round, Xiaomi has been valued at $45 billion, a big surge from last August's $10 billion. However, there was some confusion about the firm's profitability a couple of weeks ago after it invested in home appliance maker Midea. It was revealed in the regulatory filings to the Shenzhen Stock Exchange, where Midea is listed, that Xiaomi made just $56 million in 2013, a far cry from the $556 million figure reported earlier by the media based on leaked internal documents.
A Xiaomi spokesperson said that the filing was accurate but did not include all sides of business of Xiaomi. Analysts believe that like other big firms, Xiaomi may have offshore shells that control a large proportion of its wealth. But since Lei Jun, Xiaomi co-founder and CEO, has repeatedly said in public that the firm is not going public in the near future, outside observers can only guess what the company's balance sheet might actually look like.
Capital
Would Wanda Group Chairman Wang Jianlin beat Jack Ma and become, once again, China's richest man? The answer so far is no, as shares of Wanda Commercial Properties closed lower on its first public trading day on the Hong Kong Stock Exchange. The price opened at HK $48 and eventually went down about 2.6% to HK $46.75. If the price had instead increased by 30%, Wang Jianlin's wealth would have surpassed that of the Chairman of Alibaba Group.
For now Forbes estimates that Wang's wealth is about $19 billion, behind the $24 billion of Ma but ahead of the $17 billion of Robin Li, CEO of search engine Baidu.
Given that the property market downturn in China and the lack of appetite of property stocks of Hong Kong investors, Wanda's stock performance is not quite a surprise. The valuation of the company is 8.6 times its 2015 earnings forecast, higher than other major Chinese property players like China Resources Land and Vanke.
Wanda Commercial, which raised $3.7 billion on its initial public offering, is the flagship company of Wanda Group, China's largest commercial property developer. Another subsidiary of the group that operates movie theaters (Wanda Group bought cinema-chain AMC for $2.6 billion in 2012) is set to float on the Shanghai Stock Exchange, raising about $3.3 billion.
You may also like
The BRICS countries no longer share similar economic trajectories, but the grouping still has a role to play.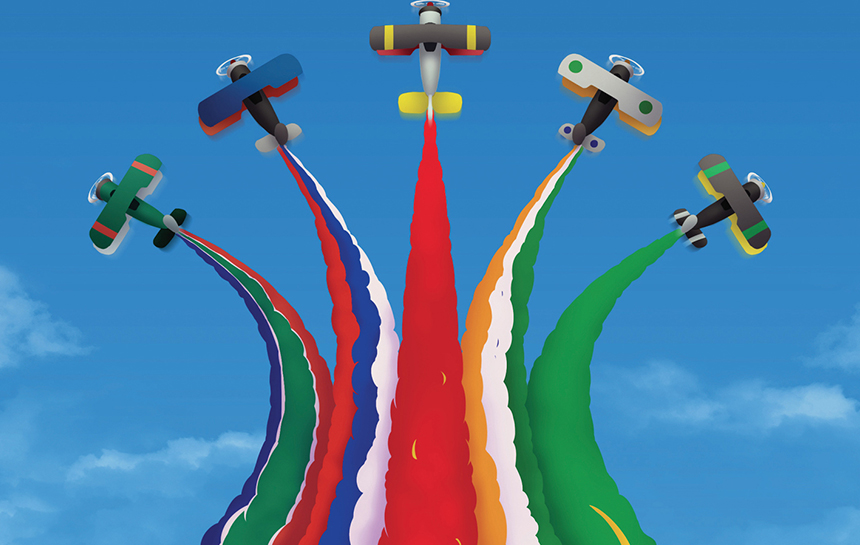 | Jun. 7 2023