Share

CHINA ROUND-UP: Workforce Shrinks Again; Lenovo Buys IBM Server; And Big Four Auditors Barred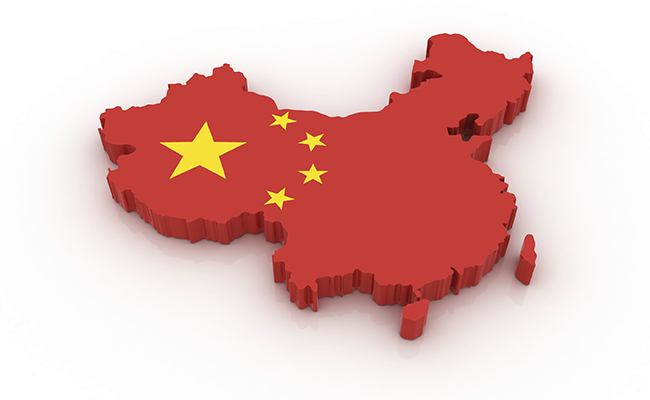 The week that was: China workforce declines two years in a row; trust product distributed by ICBC faces default;  Lenovo strikes China's biggest tech deal by buying an IBM branch; and the Big Four's China affiliates are barred from US businesses.
Lenovo buys another piece of IBM
Nine years after the iconic brand of ThinkPad changed hands, the two parties have stuck another big deal. Lenovo, the world's largest PC maker, has agreed to take over the low-end server arm of IBM for $2.3 billion—the biggest purchase in China's tech industry so far.
According to Reuters, the deal, once approved by the US authorities, would boost Lenovo's share in the server market to 14% from 2% while allowing IBM to focus on its service and software businesses. Upon the closure of the deal, Lenovo will hire 7,500 IBM employees and undertake customer service and maintenance. It's likely that the Beijing-based company would shift most of the manufacturing back to Asia, according to analysts.
Industry experts also warn that the low-margin server business could be another hot potato on Lenovo's plate—it is based on PC-era technologies and was loosing money in the past seven quarters. But Lenovo has proved to the world that it can pull off some serious magic—Lenovo's stock shares in Hong Kong have climbed for five years consecutively, according to Bloomberg, despite a slump of the PC industry in general.
For some hotels in China, stars are trouble
Another sign that Chinese president Xi Jinping's anti-corruption campaign is at work: luxury hotels would give up stars to preserve business from the government.
According to Chen Miaolin, vice president of the China Tourism Association, 56 five-star hotels tried to downgrade themselves to four stars in 2013 while many others halted their applications for adding more stars. Chen, also chairman of the New Century Tourism Group, which operates 65 hotels around China, said the proportion of the group's catering revenue from government agencies had dropped from 15% to under 3%.  A report from the tourism association also shows that in the first half of 2013, total revenues of five-star hotels fell 14%, more than those with lower ratings, according to China Daily.
It's unclear if services and prices are going to fall along with the ratings.
China's workforce shrinks again
The cornerstone of China's economic miracle is showing cracks, as the working-age population of the world's largest manufacturing powerhouse fell two years in a row.
According to data released by the National Bureau of Statistics, China's workforce, or people between age 16 and 59, fell by 2.44 million in 2013, a continuation of the 3.45 million decrease in 2012, Bloomberg reported.  The total decline could add up to 30 million by 2025, according to the United Nations' estimate, adding pressure on the country's future growth. Labor pool expansion contributed about 10 percent of China's GDP increase in the past three decades, HSBC's figures show.
But the weakening of the "demographic dividend" may not be entirely bad, as analysts argue that an aging population would force the government to deepen economic reforms and loosen birth control policies further.
The Big Four's China branches barred over fraud probe
Some new development in a longstanding drama—Chinese affiliates of the four largest accounting firms, Deloitte Touche Tohmatsu CPA Ltd., Ernst & Young Hua Ming LLP, KPMG Huazhen and PricewaterhouseCoopers Zhong Tian CPAs Ltd, were barred for six months from leading audits of U.S.-listed companies after failing to cooperate with the Securities and Exchange Commission (SEC) during accounting fraud probes against some of the auditors' Chinese clients.
An administrative judge made the above ruling on Thursday, according to Bloomberg. While the decision is appealable, more than 200 Chinese companies listed in the US as well as multinationals with a heavy presence in China would have to hire new accounting firms if it stood eventually.
The SEC has been struggling to get financial documents it needs from the auditors, whose clients are under investigation for lying to the US investors. The accounting firms argued that the Chinese law prohibits them from giving up requested materials to the SEC because they may contain state secrets.
ICBC faces trust default test
Does credit equal gold? For the Chinese buyers of a wealth management product (WMP) called Credit Equals Gold No.1, it does not.
The product, issued by China Credit Trust and marketed by Industrial and Commercial Bank of China (ICBC), raised 3 billion yuan (or around $496 million) to fund a coal company in Shanxi province, which has reportedly gone bankrupt. As the due date (Jan 31st) is approaching fast, people worry that the trust would not be able to pay back.
According to media reports, 20 investors have met with ICBC officials to express their concern on the potential default—in that case, the fund issuer, along with ICBC and the Shanxi provincial government, will have to bail out the product in accordance with the unwritten rule that trust products are always paid back.
Analysts argue that the so-called rule of ironclad guarantee of returns is spoiling the unsophisticated Chinese investors. "It would be useful if investors sustained some of the losses," said Richard Jerram, chief economist at the Bank of Singapore to CNBC. "In terms of the message, it's a very dangerous game."
You may also like
Robots are the future of warehouse logistics automation with Geek+ leading the pack Operating behind the scenes, Geek+ robots aren't widely.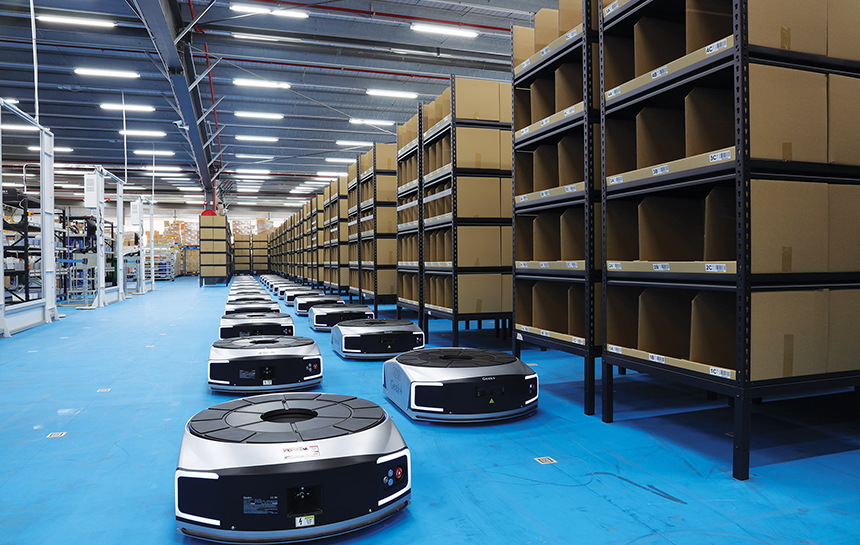 | Jun. 7 2023