Share

Chinese Beauty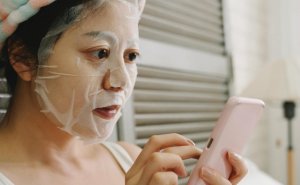 China's beauty market is growing at a breakneck pace, but in some interesting and unique directions.
China has a rich history in cosmetics spanning centuries. However, the second largest market for cosmetic products in the world is rapidly changing not just in terms of size, as it looks to overtake the United States, but also in terms of consumers and how it works.
"The beauty industry is thriving," says Cecilia Zhou, APAC Client Director of ecommerce marketing firm Edge by Ascential. "The market has been growing at a rapid pace over the past few years and, with all of the exciting developments that we're seeing in the market, that growth is only set to continue."
As China's economy has prospered in recent decades, its middle class has grown and so has its spending power. Cosmetics and other beauty products feature prominently on the shopping list. But the cosmetics market here is diverging from the rest of the world in interesting ways. Skincare is ubiquitous, the male segment of the market is seeing unprecedented growth, and live streaming and the rise of domestic brands are also becoming new norms in the industry.
Diverging standards
Beauty standards in China have historically aligned more closely with those of its neighbors, Japan and South Korea. Slim figures, double-lidded eyes and fair skin are desired, with many beauty products promising a "whitening" effect. The aim is to achieve a beauty that looks natural and effortless, as opposed to the obvious use of makeup products to create it.
"Chinese beauty standards fall more in line with northeast Asian beauty standards and less with European and North American," says Zhou. "Even now in 2020, beauty standards are still more conservative than those in the West."
Even though China has over the past century followed the lead of Japan and South Korea when it comes to beauty, it is starting to branch out on its own, with subtle changes in what is considered attractive.
"In Asia, all the traditional criteria of beauty are still pretty much there," says Dao Nguyen, founder of Essenzia by Dao, a boutique marketing creative strategy agency that helps fragrance and cosmetics brands reach young consumers.
"But there is a difference between China and Japan and South Korea. Five years ago, beauty standards were influenced by Japanese and Korean standards, but increasingly we can observe other unique factors, such as how eyebrows are being shaped differently. There are definitely unique elements of beauty in China that aren't seen elsewhere."

Cashing in
China is gaining on the United States in cosmetics sales. It is now home to the world's second-largest beauty market, with retail sales reaching RMB 261.9 billion ($38.7 billion) in 2018 compared to $56 billion in the US, according to American media company Cision PR Newswire. The year-on-year growth rate in 2018 was 12.9%, three times the US. According to a report by investment bank JPMorgan, China is set to become the world's largest market—worth RMB 400 billion—by 2023, even if growth slows.
The burgeoning market has allowed longstanding luxury cosmetics companies, such as France's L'Oréal, America's Estée Lauder and Japan's Shiseido, to see massive increases in sales. Numbers are hard to come by but the L'Oréal group said that overall global sales revenue came in at $33.27 billion in 2019, and that sales growth in China boosted its overall sales during the fourth quarter of 2019. The Asia-Pacific region became its largest regional market for the entire year for its core hair color, haircare, skincare, sun protection, perfume, makeup and sun protection products. Its Kiehl's skincare brand, reached sales of over $432 million in China alone.
In terms of product segments, unsurprisingly, skincare products dominate the cosmetics market. The rapid growth of China's economy in recent decades has led to higher pollution and concerns over air quality. Skincare products are not only seen as a way to whiten the skin, but also to clean and protect it.
According to industry market research company IBISWorld, while makeup  traditionally accounts for the largest segment of cosmetics sales globally, skincare sales accounted for 55.2% of cosmetics revenue in 2018. Makeup is still a relatively new beauty segment, but it is quickly gaining traction among younger consumers. The top players in the local luxury skincare scene in 2018 were L'Oréal with a 17% share, followed by Estée Lauder with 13% and Shiseido with 6%, according to market research company CosmeticsDesign Asia.
The pandemic has certainly impacted sales for 2020, but Daxue Consulting, a China-based online market research company, said that COVID-19 has impacted various sectors in the beauty market differently. The virus fallout had a more negative impact on cosmetics than skincare products, while personal care products saw a rise in popularity.
According to China's National Bureau of Statistics, the cosmetics retail sector fell 14% from January to February in 2020. But by April, the sector had rallied and saw a growth of 3.5%. Data for May showed a strong recovery back to double-digit growth of 12.9%.
All online
Even before the coronavirus crisis, online shopping was booming with the country's e-commerce market worth a whopping $2 trillion in 2019. That is over three times more than the $600 billion in the United States, according to US-based market research company eMarketer.
Online sales went through the roof when the virus hit for all categories of products including cosmetics, but even in 2019 more than 70% of cosmetics sales revenue in 2019 came from e-commerce channels. Alibaba's Tmall and JD.com accounted for the majority of cosmetic products sold online.
"One of the unique things about modern day China is its e-commerce economy," Vivian Ge, owner of a beauty store in the eastern city of Rui'an. "The convenience has really propelled the beauty market forward."
Both Chinese and international brands have taken full advantage of the expanding digital landscape, prioritizing a strong online presence on social media and e-commerce platforms. One that is ever-popular is Xiahongshu ("Little Red Book"), which is a social media platform blending e-commerce, shopping and user-generated content and reviews. Live streaming has also become increasingly popular as consumers attach more and more importance to immersive experiences and personalized recommendations.
"E-commerce has become the only channel of choice for many consumers," says Maggie Men, Trend Director of trend forecasting company WGSN China. "In the retail industry of the future, e-commerce will continue to rise. Different e-commerce transformations and strategies, including changes in the luxury goods market, new social e-commerce platforms, and AR and VR tools used by brands to connect with home consumers will increasingly be used."
China has taken the phenomenon of online influencers to a whole new level with what is known as KOLs—key opinion leaders. In some cases, these attract hundreds of millions of followers who buy the products they promote on streaming and social media platforms.
"KOLs are the new makeup sales clerks," jokes Zhou. "They play a tremendous role in beauty ecommerce. But sales clerks only sell products one-to-one with the customer, KOLs are one-to-millions."
"In Western societies, people who buy products their idols promote are usually teenagers or are young," says Nguyen. "Following idols in the West is almost a sign of immaturity but in China it's a more complex picture. Chinese consumers are more receptive to idols because they tend to trust collective intelligence. KOLs are powerful, something that brands can't ignore. This trend will definitely not disappear."
Online platforms have made the beauty market accessible to a significantly wider audience and have provided smart brands with a way to access consumers directly in a way never  previously possible.
"Before the development of e-commerce, consumers got most of their information about beauty products from department stores and sales staff in beauty stores," says Zhou. "But now, e-commerce has made beauty accessible to everyone, even those living in more rural areas."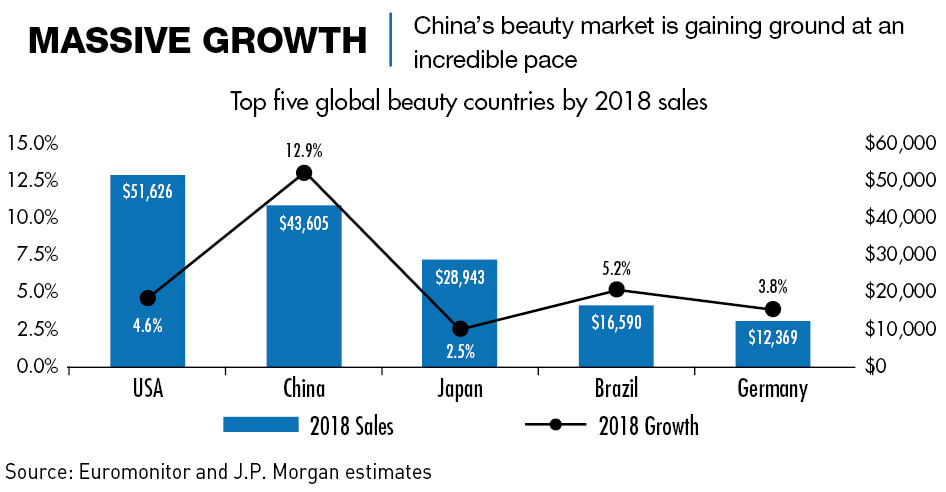 Masculine beauty
Men have not been left behind in these new beauty trends and in some ways they're taking the lead. Alibaba's news group Alizila even says that sales of men's personal-care products grew faster than women's in 2018, at 31% year-on-year compared to 29%.
The male interest in beauty products is different. In the West, men typically strive for a more rugged appearance, and probably the top seller in this category are colognes. But in China, an androgynous appearance is not only acceptable, but even apparently desirable.
"There is a big difference between the rise of male beauty in the West and in China," says Nguyen. "The first brands that launched dedicated lines of makeup or skincare for men [in the West] were targeting the gay community. But many youngsters in China now find it normal to take care of their appearance."
There seems to be in some ways a different definition for masculinity compared to the West. "Many people look at Asian men and may have the feeling that they're not as masculine," says Nguyen. However, men within China don't question their own masculinity, nor that of their fellow men.
"Men are valued when they're responsible and can take care of their families," she adds. "So even if a man doesn't look as 'strong' physically, they could be perceived as being very manly."
So, what are the main male cosmetic products being purchased? According to Daxue Consulting, facial masks rank first, followed by tinted skin (BB) creams, lip and eyebrow pencils and lipsticks all being primary choices. "Two-thirds of men born after 1995 are now using BB creams," says Nguyen.
At the moment, male cosmetics are sold mostly in major cities, but these trends can quickly spread to the huge populations in second and third-tier cities.
"In the bigger cities, there are more and more men using skincare products, but in smaller cities inland, it is still not popular," says Ge. "This will take time, but eventually it will seep into smaller cities and men there will likely start using skincare as well, particularly among young people."
Going local
Foreign brands have long dominated the cosmetics market, but local brands have recently been making inroads, particularly in the middle segment of the market. Popular domestic brands include Chando, Pechoin and Perfect Diary.
"Over the past two and a half years, Chinese brands have become absolutely gigantic, such as Perfect Diary, who in some months performs better than even established brands like Lancôme," says Nguyen. "It's truly incredible when you think that many of them were only created in 2016."
But Ge feels local brands still have a long way to go to dominate the market. "I believe Chinese brands will become big one day but they are not significant now… these brands still need time to grow and develop."
Nguyen attributes the birth and growth of local brands to the development of the mobile internet. "Those brands are especially agile and invent new online business models all the time. This is a real threat to Western brands who simply don't get it."
The leading cosmetics consumer groups are people born from the 1990s onwards. Consumers aged 30-35 years of age have the strongest purchasing power, while consumers in the 25-29 years old range are the second most important group. They are more tech-savvy and more exposed to social media with its proliferation of beauty-related content.
"Because Chinese society moves so quickly, every five years or so, youngsters have a different set of brands that they love," says Nguyen.
A bright future
While China's beauty market is multifaceted and transforming at a breakneck pace, experts agree on one thing: The market is only going to get bigger and domestic brands are likely to play an ever-bigger role.
"China is currently the world's second largest beauty market, but the per capita consumer value is $44, which is far behind the United States, Japan and other countries," says Men. "With the continuous improvement of the economy and the awakening of their beauty awareness, there is huge room for growth."
Nguyen says that "Even though the beauty market is already so big, it still has a lot of growth potential. In the future, we will increasingly be looking at the Chinese market to learn best practices, innovation and creativity."
You may also like
Tourism both in China and internationally has struggled due to the pandemic, but strong demand for travel remains.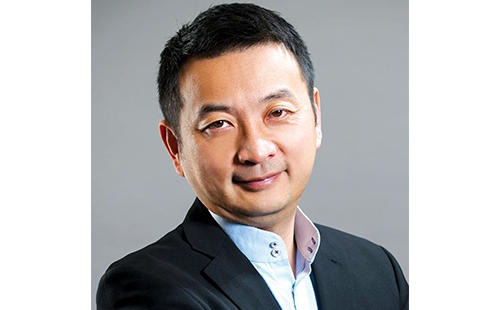 | Nov. 9 2022