Share

Why Hasn't Chinese Money Reshaped the Global Art Market?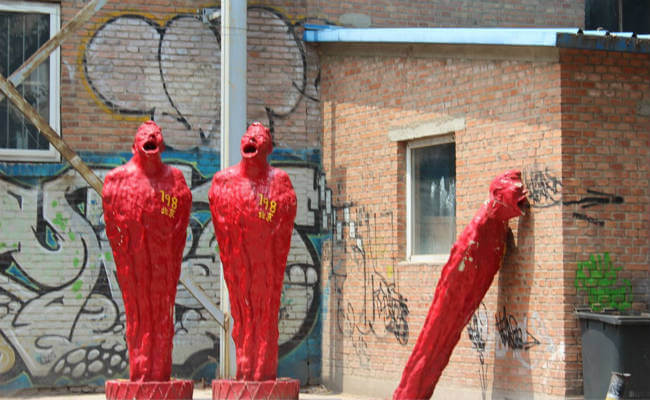 Is Art's New Silk Road a One-Way Street?
In this four-part series, we look first at the rise and evolution of China's art market over the past four decades; next, at ways in which Chinese collectors may now be reinforcing market dynamics that reduce sales for Western and Chinese artists; and third at possible strategies to pursue to change this dynamic. To conclude, we talk to Tim Schneider, a leading art economics writer, about the challenges facing small galleries and less established artists in China and the West, and how they can compete in today's winner-take-all global art economy.
Part 2. Why Chinese money hasn't reshaped the global art market
When Chinese collectors and dealers began buying Western art in the late 90s, they confronted a market dominated by an oligopoly of auction houses and dealers that were concentrated in New York and London.
Twenty years later, not much has changed. A handful of galleries in New York and London continue to dominate the art business: a 2018 study by New York-based cultural economist Magnus Resch and network theory specialists that evaluated the connection between the top galleries and influential museums. The authors examined the careers of 31,794 established artists born between 1950 and 1990 who have had at least 10 exhibitions. They found that of the 4,058 artists who started out in a leading gallery, 60% stayed there for their whole career. Meanwhile, most of the artists who weren't in the magic circle from the beginning never got there; only 10.2% ever worked their way up to a higher-prestige position.
To say the art market is concentrated is an understatement. Country by country, Artprice found that in 2017 auction revenue for contemporary art stood at $690 million in the US compared to $369 million in China and $348 million in the UK. A total of 43% of the revenue of the world's contemporary art purchased at auction is generated by sales in New York, compared to 10% in Hong Kong and 8% in Beijing – and the Beijing number is falling, according to a 2017 Artprice survey. Of America's $690 million total, nearly a third – $210 million – represented the sale of just six paintings by three auction houses, and more than half of that sum was for two paintings by Jean-Michel Basquiat, sold for $110 million and $34.9 million.
In the West, this concentration has created a difficult dynamic for small and mid-sized art dealers, as they struggle to find salable artists who will generate enthusiasm among collectors. Those gallerists who do buck the odds and identify popular artists face a second challenge: hanging on to them. Tim Schneider, a New York arts writer, notes that the most successful artists often move on to larger galleries, which means that the smaller gallerist essentially takes on venture capital-like odds without the potential payday.
A very lean business model
Not surprisingly, this high risk/low reward business model doesn't work very well for most smaller western dealers: a 2014 survey that Resch undertook of 8000 galleries in the US, the UK, and Germany found that 55% earned less than $200,000 in annual revenue and only 16% earned more than $1 million a year. Given the cost structure of the industry, sales are typically split 50/50 between the artist and the gallery. The gallery's half must cover rent (often in expensive neighborhoods), salaries, and taxes, and many galleries struggle to make ends meet: in any given year, 30% operate in the red.
Now, this pyramid-shaped market seems to be overtaking China too: at least 16 major Western galleries have opened branches in China and Hong Kong to meet the demands of local collectors looking for contemporary Western art and advice on Western art.
"In recent years, we've seen very aggressive marketing activities from the Western galleries in China," said Kejia Wu, a faculty member of Sotheby's Institute of Art-New York, said in a statement that coincided with the March release of her report on the Chinese art market sponsored by TEFAF (The European Art Fair). The big galleries' experts have offered their expertise, joined museum boards, and made themselves generally available in China's art world, badly outgunning the local galleries.
As a result, Wu and some other analysts see a difficult consolidation ahead for Chinese artists and art dealers. Midlevel artists and galleries will be "starved" to an extent, like their peers in the West, even as the power of top Western galleries continues to grow, says Tim Schneider, a New York art economics writer.
Shrinking demand
If the global pie for art revenue were growing, this would not necessarily be a problem for Chinese art sellers and artists. At the moment, however, the global fine art market looks not just mature but almost fossilized. Although auction sales prices keep breaking records, the overall size of the art market appears to be shrinking. Numbers compiled by Arts Economics, a London art economics consultancy, estimated the global art market to be $63 billion in 2017 – down from $65 billion in 2007. The volume of art sold has also dropped about 20%, from 49.8 million to 39 million individual works.
The situation is even more dire than it appears, in that the number of millionaires (in dollar terms) – the global wealthy who can buy the work of A-list artists – has more than doubled, to 36 million from less than 18 million, which Resch argues means that most art dealers and auctioneers are failing to offer works that people want to buy. "The truth is, the art market is in terrible shape. Galleries are dying, artists cannot make a living from their practice, and the market is highly dominated by a few players," Resch said, in a 2018 presentation.
As China becomes further integrated into the global art market, Wu predicted a poor outlook for small- and mid-market Chinese galleries. "More local galleries will face the challenge of making ends meet in the next five years," she said.
You may also like
China's stock markets are growing in size and number, but too much state control could limit future development.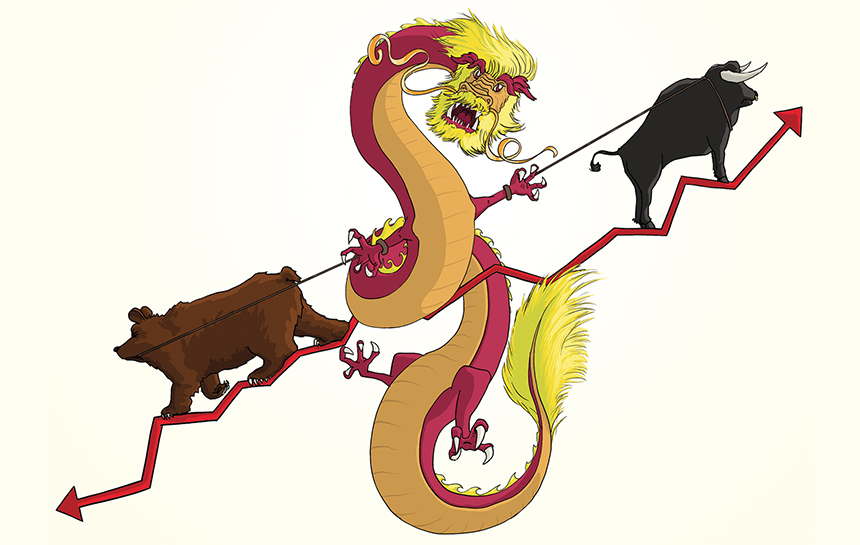 | Jun. 5 2023