Share

Does China Face a Family-Owned Business Succession Crisis?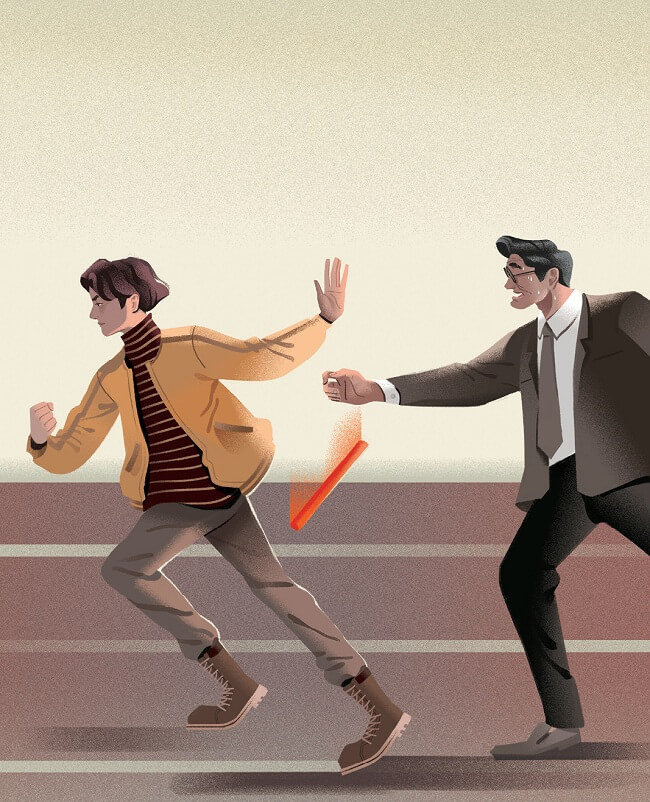 As a generation of Chinese entrepreneurs prepares to hand over the family business, many are discovering their children have other plans. Is China facing a business succession crisis?
Last year, Xu Jia had a big decision to make. Her father, the founder of a successful high-tech materials company in Cixi, a town not far south of Shanghai, was getting ready to retire. He offered her his stake in the business.
In the end, the 23-year-old declined. "I don't want to do a job I'm not interested in," she says. "I don't think he was disappointed, but since he's not someone given to expressions of emotion, I'm not really sure."
Instead, Xu decided to continue her education in London, where she's working on a master's in Information and Experience Design at the Royal College of Art. After she finishes, she hopes to start her own business. "I've already found an office for my startup in London. I found a place and bought an apartment," she says.
Xu is far from alone. Winnie Peng, Associate Director of the Tanoto Center for Asian Family Business and Entrepreneurship Studies at Hong Kong University of Science and Technology, says China's young business heirs often have little interest in taking over the family firm.
"They're all well-educated, most of them have studied abroad, and they have outside opportunities," says Peng. "When they return to the family business they feel very bored."
Joseph Fan, Co-founder of the Centre for Economics and Finance at the Chinese University of Hong Kong (CUHK), has estimated that more than six in ten children of Chinese founders are unwilling to inherit their parents' businesses. Even Wang Jianlin, the tycoon behind Chinese property behemoth Wanda Group, is reportedly planning to hand his business over to professional managers after he retires because his son, Sicong, is not interested in running the company.
With more than 3 million Chinese entrepreneurs set to retire within the next decade, according to Wu Xiaobo, one of China's leading business journalists, the effects on the Chinese economy could be far-reaching. Some analysts are even beginning to talk of a looming succession crisis.
"The first wave of Chinese entrepreneurs is now aged in their 70s and 80s, and they haven't given any thought to succession," says Patrick Trainor, Managing Director of Cornerstone Strategic Partners, a business advisory firm. "The heart of the issue is the one-child policy. No one foresaw that this would be a problem. But it exacerbates the difficulty of succession."
That policy, which took effect in 1978 and lasted until 2015, means that most Chinese millennials have no siblings. As a result, business owners hoping to hand the reins to their children often have only one option. If the younger generation refuses to assume leadership, the economic effects for the country could be far-reaching.
Yet reluctance among Chinese millennials to join their parents is not necessarily cause for alarm. In fact, by following their own path, they may be poised to drive growth in new areas.
Fear of Succession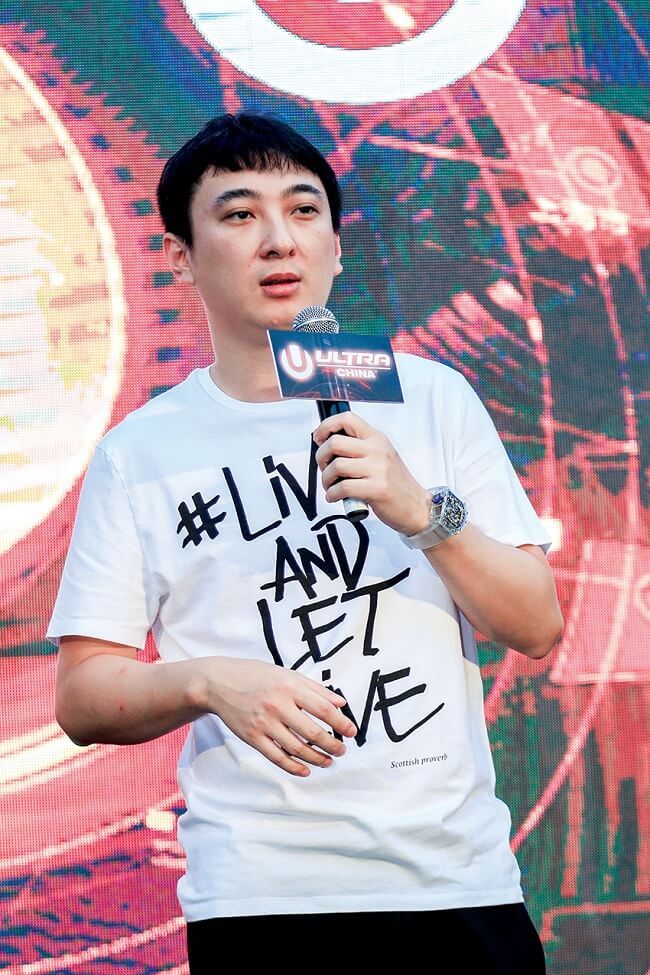 Succession is a fraught issue in any family business anywhere in the world. Children and grandchildren don't always have a founder's talent for running a company, and the question of who will take over is often put off until it's too late to make adequate preparations.
A 2016 study by PwC found that 43% of family businesses surveyed from around the world had no succession plans in place. That same study found that as few as 12% of family companies survive to the third generation. Failure to last beyond three generations is so common, in fact, that it even has a name: Buddenbrooks syndrome, after Thomas Mann's 1901 novel about a merchant dynasty that ends in ruin.
In China, the issue of succession is especially pressing because as many as 90% of the country's 21.6 million private companies are family-run and a huge number of these were all founded within the same ten-year period, from the mid-1980s through to the mid-1990s. Fan from CUHK estimates that these family-run firms contribute more than half of China's gross domestic product (GDP).
Even the oldest of these businesses were created after the economic reforms ushered in by Deng Xiaoping in the early 1980s. Having built their firms from scratch, many of the aging entrepreneurs are understandably reluctant to cede control. "That generation is incredibly tough and it's hard for them to give up what they've created," says Trainor.
According to a Credit Suisse report from 2017 that studied around 1,000 companies worldwide, family businesses in the Asia Pacific region (not including Japan) have an average age of 37, compared to 61 in the US and 82 in Europe. Over 50% of Asian family businesses are in the first generation, compared to around 15% in the US and Europe.
In Asia generally, and in China in particular, leadership transitions are a new problem. "Succession is more of an issue in China than in Europe or other Western countries," notes Kevin Au, Director of the Centre for Family Business at CUHK. "In China, many family businesses are still run by the first generation. So, this challenge is quite new to many of them."
Generation Gap
Perhaps an even greater challenge is the generation gap between Chinese millennials and their parents, which is far wider than in the West. Thanks to three decades of dramatic economic growth, people under 30 in China have enjoyed opportunities that their parents never dreamed of—and they have the career expectations to match.
"They are mostly educated in the West, where the rules and the way they conduct business can be quite different," says Bingsheng Teng, Professor of Strategic Management at CKGSB. "Some have reverse cultural shock when they return to China."
Of course, not everyone studies abroad, but even those who don't tend to have a different outlook from their parents. As digital natives, they've grown up in a more global environment, so have a more varied sense of what a successful career means.
Trainor says that, in the past, "people would think that the way to the top is to continue their father's business, to get a traditional job or maybe join the army. Now, a lot of the younger generation look around on social media and say, 'Hey, that looks fun. I have my own ideas—I'd like to try that.'"
Zhang Bowei, 25, grew up in the city of Xining, high on the Tibetan Plateau in Qinghai Province. Shortly before he was born, his grandfather and father opened a business selling auto parts that grew to employ a handful of people. Their success allowed them to give Zhang opportunities to broaden his horizons and to study finance and accounting at the University of Sheffield.
Zhang's parents didn't ask him to take over the business—when his father retired last year, it went to his uncle—but they did hope he'd return to Xining, where they've already bought him three apartments.
Yet when Zhang moved back to China last year, he went to Shanghai, where he now works in finance. "Xining is a nice place, but it's very small," he says. For him, and for many in his generation with a global background, a cosmopolitan city on the coast holds far more appeal than a provincial capital in the interior. This preference could spell trouble for businesses located in more remote locations.
Rocky Transitions
Even when children do take over their parents' business, the transition doesn't always go smoothly. Second-generation company heads in China, as anywhere else, must establish their authority in the eyes of their employees—no mean feat, especially if they've spent the first part of their careers working in a different country or corporate environment.
The hierarchical nature of Chinese companies makes it especially difficult for younger leaders to find their footing because they're often overshadowed by an older generation that clings to power well past the retirement age, says Peng.
"Even if their son or daughter is 40 or 50 years old, the owner doesn't want to step down and dictates their behavior," she relates. "It's a hierarchical system, so you have to respect and follow your parents. You seldom have the courage to challenge them."
In her research, Peng has compared family business cultures in different national and cultural contexts, and she finds that Chinese firms struggle with transitions. By contrast, where there's a tradition of debate within the family, as in Jewish firms, the hierarchy is less rigid, and less debilitating.
Personal relationships pose another challenge. Though it's something of a truism, connections, or guanxi, are crucial to running a business in China. Adapting to the local business culture can be a huge challenge for many young people, who have often spent a lot of time overseas, CKGSB's Teng points out.
"These people don't have a network of classmates and friends who grew up with them, who can support them in a business sense," he says. "They often feel especially lonely when they are suddenly put into a leadership position, where they have to deal with so many stakeholders who are mainly strangers to them."
Crisis or Opportunity?
Still, it's not clear that all this adds up to a crisis. Despite a spate of recent articles forecasting the dire economic impacts of family businesses failing to find an heir, many experts offer a more optimistic perspective.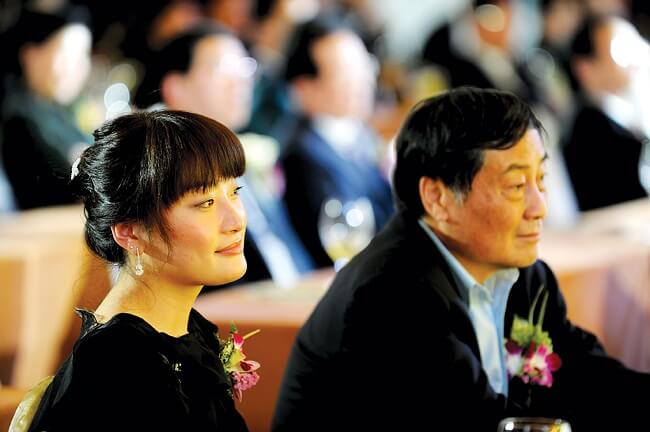 Peng is unequivocal: "I don't really think this is going to be a crisis for the country. It may be a crisis for the families involved, but not for the country."
In her view, the challenges that family businesses face are the same as the challenges faced by businesses of all types: how to transform and upgrade, and how to respond to shortening business cycles and changing consumer demands. "Previously, in mainland China, we had a low-cost, low value-added business model. We need to change to a high-tech, high value-added model."
For his part, Au believes that even though some members of the younger generation may be unwilling to take over from their parents, that attitude is far from universal—many in fact appreciate their parents' sacrifices and want to continue the businesses they started.
"Particularly after the financial crisis of 2008, they see Asia as having more economic opportunities than the West," he says. "Many youngsters see coming back as an economic opportunity."
Going Their Own Way
It is worth looking at Chinese millennials' unwillingness to take over their parents' businesses from another perspective. For many, this reluctance is not due to a lack of entrepreneurial zeal: on the contrary, they are often impatient to strike out in their own direction.
In Trainor's view, children who are most like their entrepreneurial parents are the ones least likely to take over. "Does the younger generation really want to move into their parents' business? Or do they, like their parents 40 years ago, want to go their own way?" he asks. "The founders' generation were not the children of entrepreneurs. And now their children see them and think, 'We're just like you—we want to do our own thing.'"
Access to wealth built by their parents' business can help them achieve that goal. "For the second generation, they don't always need to be the managers [of the family business]; they can just be the owners," points out Au. "And they can use the family resources to develop their own careers."
Any economic effects of a troubled transition could, in theory at least, be offset by gains from the new enterprises they found. The rub is that not everyone with access to an international education may be eager to return to China.
Xu, the art student who's already drawing up plans for her business, is skeptical of returning home. "I've considered starting a business in China, but starting a business there is complicated: you have to have connections and deal with unfair competition," she says. "In the UK, the creative industry is very developed and is also developing quickly."
Carrying On
What happens to companies when the founders' children choose not to take over? Rather than shutting up shop, owners can sell the business or merge with a similar company in the field. Yet this may not always be possible: not only are many of China's entrepreneurs reluctant to sell to someone outside the family, but even those who are may find it difficult to locate a buyer.
According to Trainor, businesspeople in China are seldom willing to pay for goodwill, the intangible value of a company's brand and reputation. They may also be put off by the fact that, given lax accounting standards, they can't be sure of what they're buying.
"Most buyers know that they can't trust audited statements and they don't want to buy into a company where there are skeletons," he says. "What you're going to see on the books is not a true reflection of what's going on in their company. It's slowly getting better, but it's not there yet."
Of course, when children opt not to continue a family business, their parents don't necessarily have to sell to outsiders—often they pass it on to a relative. This is what happened in Xu's case after she declined her father's offer.
"I have two cousins. Half a year ago my father gave the company shares to them," she says. "They both did undergraduate degrees in business or management, so maybe they're more interested." Such lateral transitions might mitigate any crisis on the horizon.
Another reason for optimism is that many of the first generation of entrepreneurs founded businesses in sunset industries like chemicals, textiles or low-cost manufacturing, which are capital-intensive and have limited prospects for the future. Children who pursue their own opportunities in finance, high-tech, or creative industries could ultimately contribute more to China's economy.
"The younger generation is heading into new areas in which they feel more comfortable and where they see better prospects," says Teng. "Although their success rate may not be high, as long as some of them carve out a niche for themselves, then I think it's a good thing for the economy."
A crisis in family business succession may turn out to be more of an opportunity than a threat, especially if it frees up talent for more productive purposes. In fact, that may be what Zhang's parents had in mind back in Xining.
"My dad said, 'This business is a dead end. You need to study hard and get a better job,'" he recalls.
You may also like
China's progress on the UN's Sustainable Development Goals is mostly limited to existing national priorities.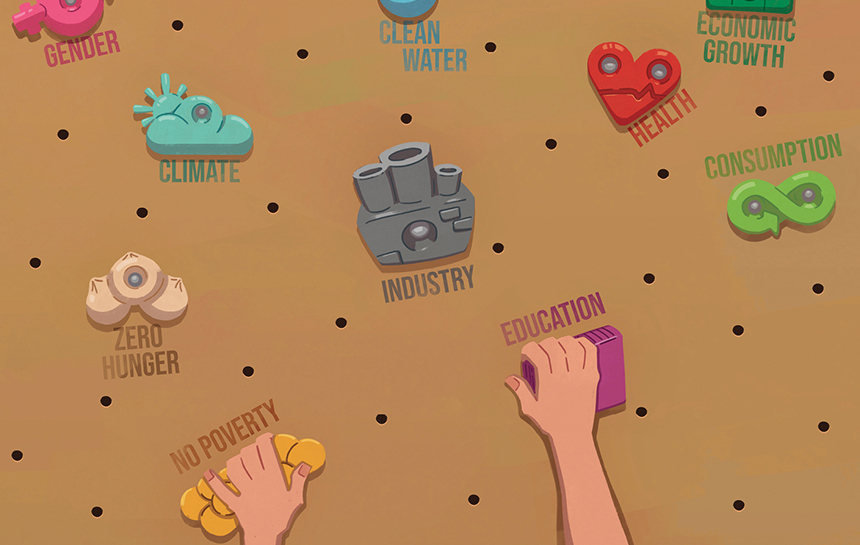 | Jun. 9 2023