Share

Biopharma Boom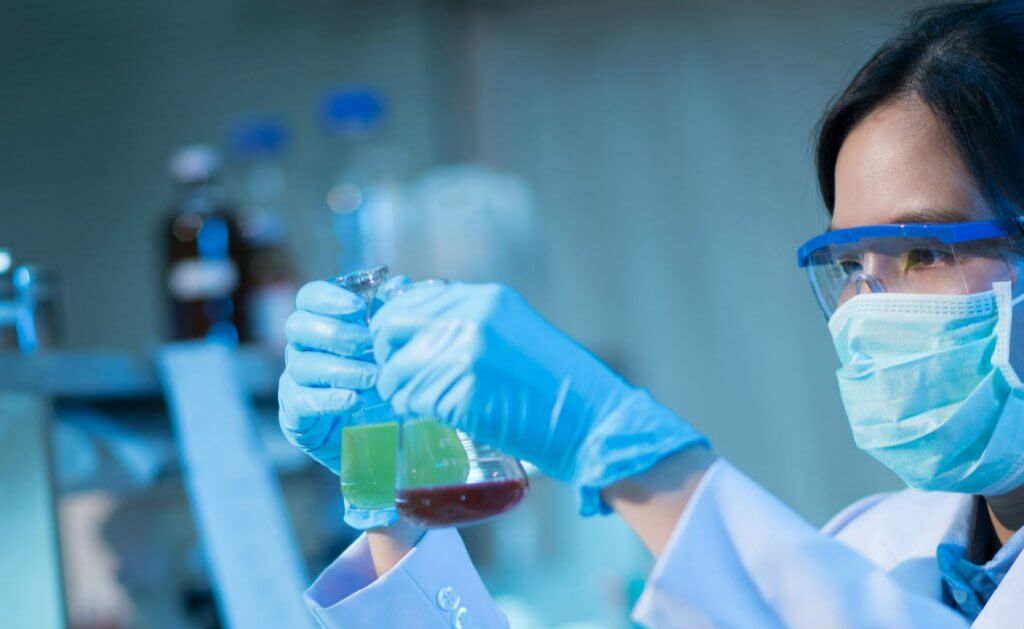 China's biopharmaceutical market is bigger and more innovative than ever before. Will Chinese biopharma soon be able to rival the likes of American and European industry leaders?
Seaweed pairs well with sushi, but using marine algae to treat Alzheimer's disease? It turns out the ubiquitous marine organism and the degenerative brain condition seem to actually be an even better match than the well-known culinary one.
Green Valley Pharmaceuticals, a small firm based in Shanghai, drew global attention last November by announcing that its seaweed-based drug for treating Alzheimer's had won conditional approval from China's drug regulator, making it the first Alzheimer's drug to have received such approval globally since 2003. The commercial production and launch of the drug were set in motion at the end of 2019. Later the same month, Beijing-based BeiGene announced that the US Food and Drug Administration (FDA) had approved its revolutionary blood cancer drug, offering a Chinese cancer therapy to American patients for the first time.
The announcements highlighted the progress that China's promising biopharma industry is making, with a growing legion of firms hoping to take on the world's biggest pharmaceutical companies. But they face significant obstacles ‡ the release of Green Valley's Alzheimer's drug Oligomannate generated industry skepticism because the drug's clinical trials were not published in full or subjected to peer review.
The biopharma field covers medicines and drug products manufactured within living organisms like bacteria, cells and yeast, and is a subset of drugs produced by a wide range of biological methods. Pharmaceutical drugs, meanwhile, also include chemical synthesis as well as biological means of production.
The rise of Chinese biopharma has major implications for health care both in China and the rest of the world. China is importing ever more new drugs, but homegrown innovators are also poised to start exporting drugs and therapies. Local heavyweights, including Jiangsu Hengrui Medicine and Zhejiang Hisun Pharmaceuticals, are breaking new ground, as China seeks to become a global leader in new medicines and life sciences.
Gaining strength
"China's biotech sector is having a moment," said Brad Loncar of Kansas-based Loncar Investments. "I really think what's going on there is just like what our biotech sector was in the '80s and '90s."
China's biopharma market was worth $130 billion in 2018, ranking it second only to the US, according to management consultancy McKinsey & Company. The sector is highly fragmented and encompasses close to 100 companies, according to Vicky Xia, Beijing-based senior project manager at industry consultancy BioPlan Associates. The most innovative firms are clustered in the Yangtze River Delta near Shanghai, while some have emerged in Beijing as well. Among the biggest players are Fosun Pharma, Sinopharm Group and Wuxi Biologics, all of which are publicly listed in Hong Kong.
Virtually all drug development in China used to be generics—low-cost copies of brand-name drugs—but the government has been coaxing Chinese firms to adopt a stronger innovation mindset. Far from making copycat drugs, companies like BeiGene are conducting world-class science and developing cutting-edge drugs.
The goal of these Chinese biotech startups is to eventually rival the likes of Pfizer and Roche, but for now, the biopharma divisions of the Big Pharma companies based in Europe and the US still dwarf their Chinese counterparts. Pfizer's biopharma business reported revenues of $28.9 billion in the first nine months of 2019. By comparison, drug sales by Hebei province-based CSPC Pharmaceutical Group reached RMB 13.4 billion ($1.9 billion) in the same time period, while Sinopharm Group from Shanghai reported sales of RMB 8.84 billion in the first half of 2019.
While Chinese biopharma companies are relatively small, they are growing quickly. BeiGene, the inventor of the new blood cancer drug, saw total revenue nearly triple in the first nine months of 2019 from a year previously, to $371 million. Revenues for CSPC Pharmaceutical and Sinopharm also surged in the first six months by 28% and 23% respectively.
Behind the boom
The growing business of these companies reflects momentum within the overall market. China's pharmaceutical spending is tipped to top $170 billion by 2023, although the growth rate of the overall market may be slowing. "The biopharma sector in China is expanding at a healthy growth rate, but it may not grow as rapidly as it has in the last decade," says Xia.
Chinese drug makers can look to expand by taking market share from foreign drugs, but with rates of diabetes and cancer rising sharply, China also has a clear need for more new low-cost therapies. Cancer—already the country's leading cause of death—is predicted to kill 3.04 million Chinese in 2020, an average of 8,300 every day, compared to 1,640 in the US. The high number of cancer victims explains why Chinese biotech companies have piled into oncology research.
A big factor behind China's biopharma boom is the government's work to foster more innovation in the manufacturing-intensive economy. "There's been a government push behind biotech," says Zhu Jielun, chief financial officer of I-Mab Biopharma, a Chinese "unicorn" developing drugs for cancer and autoimmune diseases. "The biotech industry has grown because the government wants to actively encourage it, so there are tax incentives, there are concessions. There are also some things that they can put in place to foster the development of this industry."
The government has actively supported innovation in drugs and medical devices, says Sun Jie, an associate professor at the Shanghai Academy of Social Sciences' Institute of Applied Economics. He says the National Medical Products Administration (NMPA)—the overhauled successor to China's FDA (CFDA)—and other departments have issued policies streamlining the approval process for drugs and strengthening intellectual property (IP) protection.
Another catalyst has been a major revamp of how drugs are procured for China's public hospitals. In November 2018, the government asked drug makers to submit bids to supply 31 commonly used generic drugs to public hospitals in 11 major cities. The winning drugs were covered by state health insurance, meaning Chinese citizens pay a lower cost thanks to government subsidies.
A year later, the government expanded the centralized bulk-buy program nationwide, adding 70 new drugs to the state insurance list, 52 of which were imports from major pharmaceutical companies such as Johnson & Johnson, Novartis and Roche. The remainder were from domestic drug makers, including Hengrui and Innovent Biologics. The average reduction in the cost of the 70 drugs was 61%, according to the regulator.
The introduction of competitive bidding by global and local firms successfully clamped down on runaway drug prices for Chinese patients and gave Chinese biopharma companies an opportunity to show that they are capable of drug discovery and development rivaling international Big Pharma players. In the 2018 pilot scheme, the government awarded contracts for 25 of the 31 most common generic drugs, and Chinese suppliers landed 23 of them.
Separately, the government has reformed its drug approval process, allowing new products created by multinationals into the country earlier, and sometimes even faster than in the United States. For instance, AstraZeneca's best-selling lung cancer drug, Tagrisso, was approved in March 2017, more than a year ahead of the US.
Another factor contributing to China's biopharma boom is how the government is cutting red tape and fast-tracking approvals for drugs that have already been greenlit by regulators in Europe, Japan or the US. This combination has helped to channel tens of billions of dollars of investment into biotech companies, further spurring innovation.
Then there is the so-called "silver tsunami" of China's aging baby boomers who will require access to affordable health care in the coming decades. "The huge population changes have brought a huge demand for medicine," says Sun.
China is ageing faster than other low- and middle-income countries, with the number of people aged 60 or above forecast to reach 487 million by 2050, or more than one-third of the population, according to the National Committee on Ageing. This daunting demographic shift threatens to overwhelm China's already overburdened public hospitals, making the hunt for new cost-effective treatments more urgent than ever before.
"China has a big market and the population is growing older," says Xia. "It is also urbanizing, which will create greater demand for drugs and health care services, so it wants to reduce the costs of health care. If domestic companies can launch an innovative drug, it's assumed that it will be less expensive than those developed by multinational companies. The government will, of course, favor drugs from domestic companies."
Biopharma is getting a helping hand from another industry close to Beijing's heart—technology. Sun says the collection and analysis of medical big data from a population of 1.4 billion provides unique support for clinical decision-making. "Of course, this impacts on the use and security of data, which needs to be considered systematically," she cautions.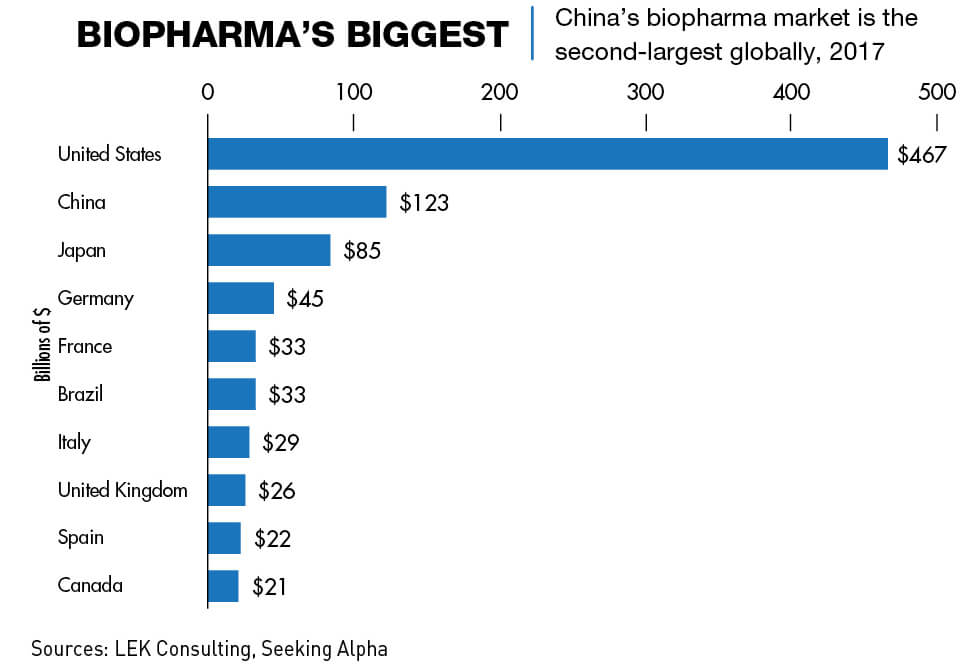 Team China
Investors have followed in the wake of government support for Chinese biotech. Venture capital and private equity investment in Chinese life sciences companies reached a record $17.3 billion in 2018, up by nearly 50% from 2017, while China healthcare-focused funds raised $42.8 billion in 2018, according to industry consultancy ChinaBio.
Capital markets are also an important source of funding for China's biopharma sector. In April 2018, the Stock Exchange of Hong Kong allowed listings by research-stage biotech companies yet to generate either revenue or profit, which gives early investors a route to exit and outside investors a way into startups at an early stage. Six Chinese biotechs listed in 2018 and raised a combined HK$24.8 billion ($3.18 billion).
But China's pharma firms face a range of challenges in catching up with the international giants in terms of consistently innovating high-quality drugs. There is a shortage of experienced management, a limited talent pool and patchy IP enforcement. A rapidly evolving regulatory environment that is still not transparent enough complicates things. And while China's companies are eager to expand drug sales overseas, they mostly lack the required market experience.
There are also longstanding challenges with data integrity and clinical trials management. "Forged data is a big issue," says Xia. "People would say that the data was not reliable and couldn't be reproduced. There were a lot of complaints about that."
In July 2015, the CFDA ordered pharma firms to double-check all data from China-based clinical trials, and most of the pending drug applications were withdrawn by the companies that had submitted them rather than face the test.
"Some of the data was not reliable or reproducible. That's why the domestic drug makers withdrew their applications," says Xia. "With the campaign reform going on, the data quality will improve. But when will it become fully reliable, that's a sensitive question."
The issue of data veracity is reflected overseas too. Western researchers reacted cautiously to the conditional approval of Green Valley's Alzheimer Oligomannate drug, given the lack of evidence to show the drug was safe and effective. The case also raised questions about the extent to which the Chinese authorities will be willing to give foreign scientists access to the big data that underpins the new drugs.
Looking to the future
Chinese biotechs currently export almost no drugs and therapies to the international market. This is likely to change, and as innovation expands and practices in China become more streamlined, innovative China-developed drugs will start to make inroads into foreign markets.
Industry insiders are optimistic about the outlook for Chinese biopharma and hopeful that its momentum can be sustained. "I think that with the current reforms, Chinese biopharma will maintain its healthy growth rate, with a more friendly approach to innovative drugs," says Xie. "We can see that the government is enacting reforms to establish an ecosystem that will make innovative drug development easier in China than it used to be."
You may also like
China's stock markets are growing in size and number, but too much state control could limit future development.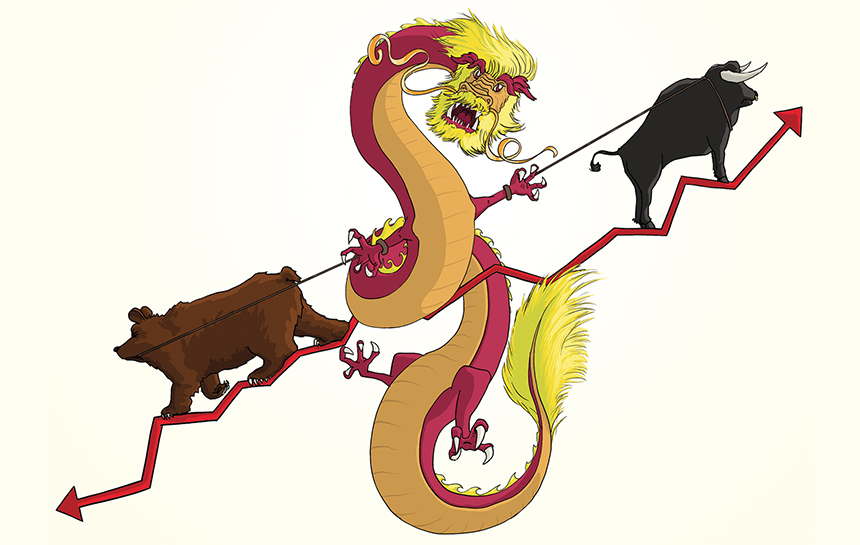 | Jun. 5 2023