Share

Alan Beebe: Unpredictable Underpinnings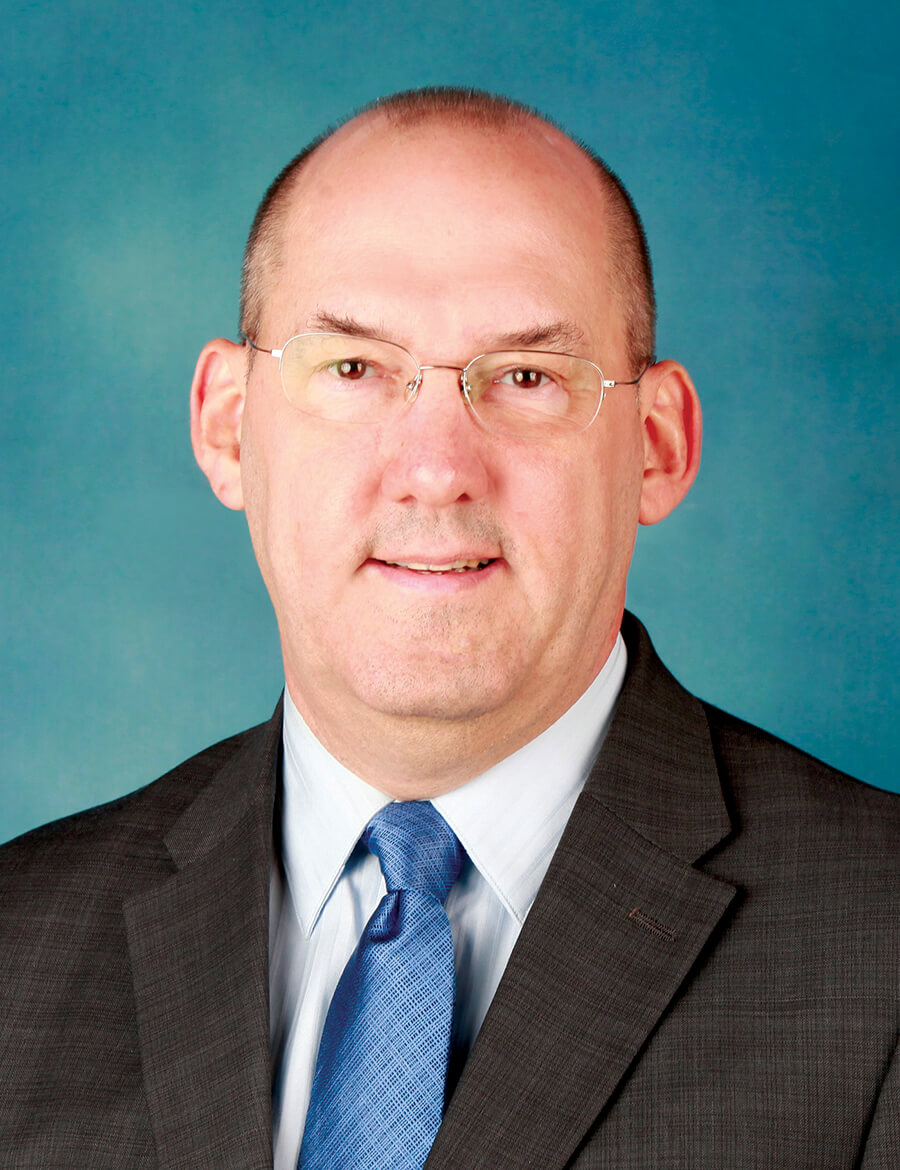 Alan Beebe, president of the American Chamber of Commerce in China, looks at how US companies are faring in the current environment
With no immediate end in sight for the trade war between the world's two largest economies, and with no signs of  a fundamental easing of tensions between China and the United States, how are American companies in China caught in the crossfire coping?
The American Chamber of Commerce in China, led by president Alan Beebe, is a non-profit, non-governmental organization whose membership includes 4,000 individuals from 900 companies operating across China. The Chamber's nationwide mission is to help American companies succeed in China through advocacy and business support.
Beebe joined AmCham China from Ernst & Young (EY). He has also held executive positions with The China Greentech Initiative, IBM and management consulting firms A.T. Kearney and PRTM. He has 20 years of management consulting experience in China, other Asian countries and the US, helping clients develop and implement sound business, operations and technology strategies.
In this interview, Beebe explores how the China-US trade war and China's economic slowdown have affected US businesses operating in the country.
Q: What is the overall Chinese macro-economic environment like for US companies today compared to five years ago?
It's much different now, with a number of trends from a macro perspective impacting US companies operating in China. The Chinese economy has been going through an adjustment period, with slower growth and a transition toward a more consumer-led service economy. But the major factor in how things have changed is the China-US trade conflict, which is now well into its second year.
We conduct an annual business climate survey of our members and we have around 900 member companies from across all sectors. Last year, 69% of our members were profitable, but that number is down slightly from 73% in 2017.
Q: What impact has the trade war had on American businesses operating in China? Are there any specific examples you could provide?
The trade war has had a significant impact on US companies operating in China in a variety of ways.
The first is the psychological impact. Companies generally don't like unpredictability, which is something that the trade dispute has caused. We recently conducted another survey with our AmCham Shanghai colleagues, and over 75% of respondents said that the trade war was having a negative impact on their business. It's raised costs and has resulted in lost sales because they must either pass on those costs to their customers, or absorb them. Our members indicated some of their customers now prefer to deal with European, Japanese or companies from other countries where they don't have the extra cost and unpredictability.
At the same time, one-third of companies surveyed are canceling or delaying investment decisions. Nearly 40% are adjusting—or considering to adjust—their supply chains, especially in light industrial manufacturing, where companies are accelerating their shift from China to lower-cost countries.
But, interestingly enough, nearly 70% of the companies surveyed who were considering moving manufacturing out of China, indicated that they were considering shifting manufacturing to other Asian countries; only a small percentage said they were considering moving back to the US.
Q: Between the trade war and China's economic slowdown, which of the two issues has been of more significance to US companies?
I would say that the effect of the trade dispute has been much more significant. A lot has to do with predictability, or the lack thereof. The slowing economy obviously impacts on a company's investment plans, revenue growth and profitability. But companies can plan ahead for slower economic growth, whereas the trade dispute is extremely unpredictable. Nobody can really say what's going to happen from one day to the next, or whether tariffs and tensions will escalate or not.
Q: At the heart of the trade war is a discussion about a potential disconnect between the Chinese system and the US dominated international system. How different do you see the Chinese system being from what is acceptable to the rest of the world?
China's political economic model is unique and it has worked well for China for decades, but it's become increasingly incompatible with the US system as well as with liberal democracies such as in Europe or Japan.
There's a growing recognition that there are incompatibilities between the two systems. It's hard to imagine China making large, systemic changes to a model that's worked for the country for so long. On the other hand, the US is—relatively speaking—already a very open market. The question is to what degree is China willing to make reforms, so it is more consistent with how other developed markets operate. It's definitely going be a challenge.
In those areas where China is willing to make reforms then we'll probably see more progress than in the areas where it is less willing, such as the dominant role of state-owned companies in the economy or providing a level playing field for technology and media companies. Without changes, I think we're going to see other countries begin to introduce or escalate protectionist policies as a result.
Q: The authorities have talked about loosening controls on foreign investment for foreign companies in China. To what extent are US companies seeing changes as a result of that?
There has been considerable talk of reform and opening up and that's been the mantra for the Chinese government for some time. In virtually all the meetings that we have with China's central government ministries and agencies, there's always a firm commitment that China is on an irreversible path of reform and opening up. The question on the minds of AmCham China and our member companies is really the pace and extent of reforms.
There have certainly been reforms beneficial for our members, particularly in the financial services sector. There have also been commitments that China will gradually relax joint venture requirements in the auto sector, so there are signs of progress. The new foreign investment law that was passed in March 2019 is a sign that China remains committed to its goals of opening up; we are now looking forward to the implementing regulations to ensure that the law is interpreted and enforced consistently across the country.
But it's really in technology-related sectors where there is still a lack of a level playing field, which is at the heart of our advocacy efforts. It's also at the heart of significant issues that have been identified by the US government and remains a great source of friction.
Q: The Made in China 2025 project is something that underlies many parts of the China business discussion. How does AmCham see Made in China 2025 today in terms of its significance and impact?
First, it's important to note that the Chinese government no longer refers to Made in China 2025 publicly. The country's unifying of industrial policies to develop industries of the future has become more subtle, but is still definitely alive.
Some of our member companies benefit from Made in China 2025, but many more, in the medium to long term, remain quite concerned about the plan. The main reason is that in terms of industrial policy, China has essentially been using the same state-led model since entry into the WTO in 2001, to develop national champions and to channel subsidies and other types of policy incentives to Chinese companies that inherently disadvantage foreign companies. So, taking the aluminum, renewable energy and steel sectors over the past decade, for example, there have been major distortions, not just for companies operating in China, but globally as well. The model is now being extended to technology sectors, whether advanced materials, cloud computing, electric vehicles or semiconductors. It's a big concern.
Q: To what extent is the maturity of Chinese businesses also a factor in the problems that US businesses are facing? In other words, now that many Chinese businesses have learned the ins and outs of the trade and are able to do more themselves, how has it affected foreign businesses?
Competition is always challenging, but by and large our member companies welcome competition. They've been able to compete in the US and compete globally, so China should really be no different.
The problem is when Chinese competitors have what many regard as an unfair advantage, because of state-led support and intervention, such that it becomes difficult for US companies to compete, or in some cases even participate, in the China market. It's one thing to compete against a company, it's another thing entirely to compete against a country.
Q: At the heart of the Chinese system is the position of state-owned enterprises. In the US, companies are operating without that special relationship with the government. How important is that difference from a global perspective? And what is the answer to it?
It is a significant issue. The scale of China today, as the second largest economy in the world, makes the incompatibility of the two systems more striking. As an example, if Chinese companies are looking to make acquisitions overseas, I think in some cases it's not simply market forces that are at work, so it really becomes a growing concern. Foreign or US companies cannot compete on an even basis.
The answer to that is to remove that special relationship and allow market-driven forces to do their work. But until that happens, it's fair to say that calls for protectionism are going continue. It's also not just the US that we're seeing that in. We're also seeing that in Europe and, to a certain extent, in other parts of the world.
Q: There are those who say that China has become the factory of the world and that the country's developed manufacturing system and supply chain means it is now irreplaceable. What is your comment on that?
There's no doubt that China has done an incredible job at developing its manufacturing capability over the last few decades, making it a major factory of the world. For some industries China would be difficult to replace, but for others less so, at least in the short term. While we do not like to see supply chain shifts due to non-market forces such as the trade tariffs, for some industries—such as those in labor-intensive light industry manufacturing—it's natural that they migrate to lower-cost industries as China moves up the value chain.
Of our member companies that are thinking about reconfiguring their supply chains, a third are adopting what we refer to as an 'In China, for China' strategy. These companies will maintain a significant manufacturing supply chain footprint in China, but when it comes to using China as a base for exports, whether that's to the US or to other parts of the world, they're working to gradually diversify.
At the same time, China has exceptional opportunities to upgrade its manufacturing capability by becoming an innovation-led economy, whether that is investing more in R&D or adopting technologies to raise productivity. However, to do that successfully there's a need for policy reforms to ensure that changes happen in a market-oriented manner and China further integrates into the global economy.
Q: What growth areas do you see in US businesses coming into China in terms of sectors and industries? And why are those sectors seeing growth?
US companies, much like Chinese companies and many companies from all over the world, are focused on the massive opportunities in China's rising middle class and its growing consumer power.
Significant areas of opportunity are in health care and education. These are sectors that are consumer-oriented and experiencing rapid growth. Part of the opportunity is pure economics, but another part of it is also where the policy environment is liberalizing in ways that create new market opportunities. Using health care as an example, we see very significant growth opportunities for our healthcare-related companies, such as pharmaceutical and medical device equipment manufacturers, where globally compatible policy reforms can literally change and save lives. Our members are trying to balance their strategies to tap into those market opportunities, while at the same time navigating the complexities and unpredictability of today's China-US relationship.
Q: To what extent do you think reciprocity, as a general concept, should be used in the business relationship between the US and China?
It's becoming much more of a topic of discussion among policy makers, at least in the US, to consider reciprocity. Our member companies, and most policymakers that I speak to, don't like tariffs for obvious reasons. But from the US government's perspective, if tariffs as a tool are not leading to the desired results, then reciprocity has its appeal.
In our interactions with the Chinese government, there is sometimes a misinterpretation of what reciprocity really means. Chinese will often refer to it as "mutual benefit," not reciprocal treatment for an industry or sector as US policymakers see it. For example, if Chinese technology companies can offer cloud computing services in the US without onerous restrictions, why can't US companies provide their cloud services in China without special licenses and a Chinese partner? If WeChat is available in the US, why isn't WhatsApp allowed in China? If joint ventures or equity caps in a given industry are not required for Chinese companies in the US, why are they required for US companies in China? It comes down to the principle that if Chinese companies in a given industry have open access to markets in the US, then US companies should be able to enjoy a similar level of market access in China.
You can go across most industries and easily see where inequities lie. They are glaringly obvious, especially in the technology sector. So I think we can expect to continue hearing about reciprocity as a concept to level the playing field, especially if the trade talks don't produce sustainable results.
You may also like
Sir Vince Cable, former UK Secretary of State for Business, Innovation and Skills, discusses how China's relationship with the UK has.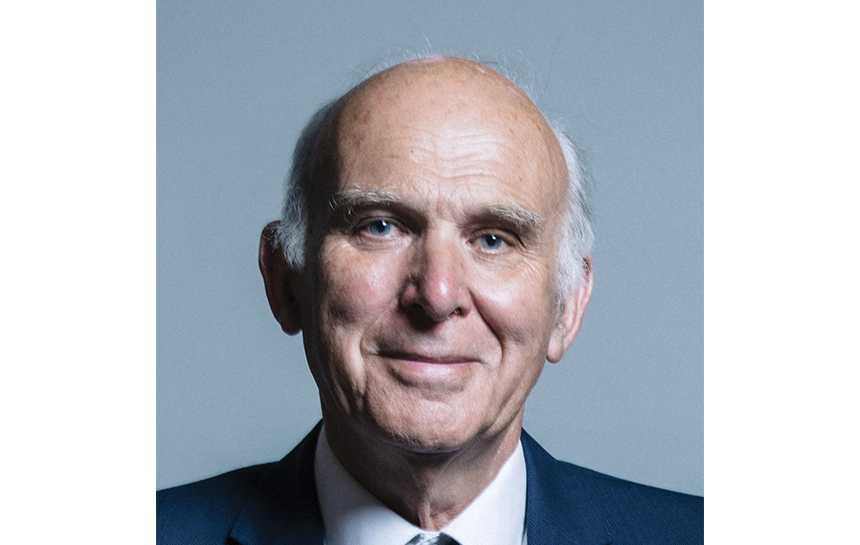 | Mar. 6 2023