Share

10 Jack Ma Quotes on How to be a Better Entrepreneur
We put together 10 Jack Ma quotes that sum up the Alibaba founder's business philosophy and his inspiring journey as an entrepreneur.
"If you are still poor at 35, you deserve it!" 

– Jack Ma, Founder of Alibaba and the newly-crowned richest man in China.
Jack Ma's now-famous statement may have left some unhappy, but others inspired. While sometimes his comments may sound harsh, Ma speaks from his life's experience. An English teacher from Hangzhou, Ma went on to create Alibaba, an e-commerce juggernaut that has changed the lives of many in China.
Stories about Jack Ma's stupendous success story have gone viral on the internet ever since Alibaba debuted its mega IPO, the largest in history, on the New York Stock Exchange. Starry-eyed entrepreneurs in China are hanging on to Jack Ma-isms hoping that some of his magic will rub off on them. We sifted through several quotes from Alibaba's publications and Ma's speeches to bring you some business wisdom from the man himself: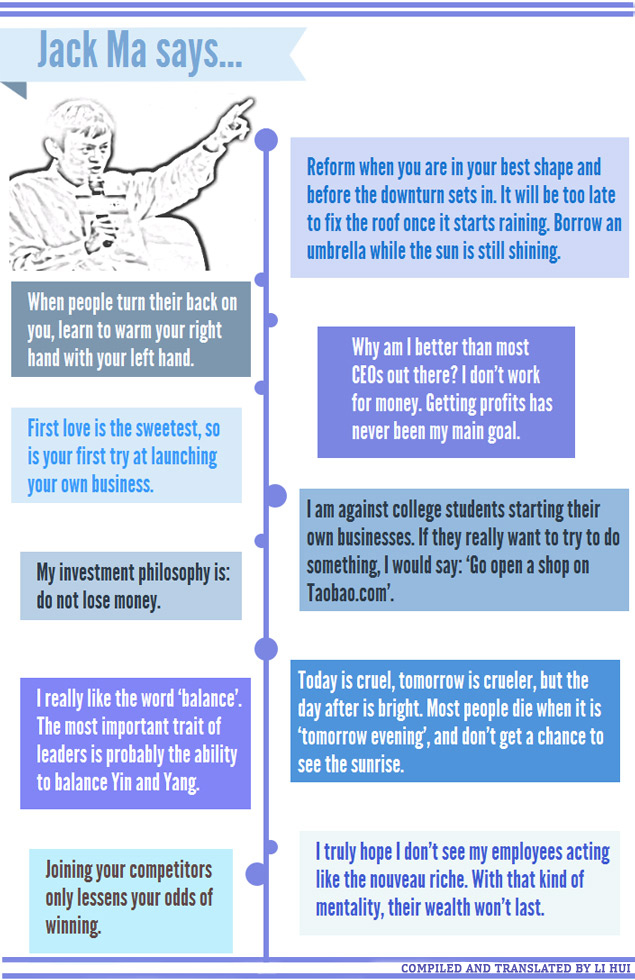 You may also like
The rivalry between China's e-commerce giants has been a constant in the market, despite their different development models By Li.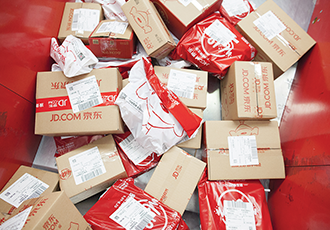 | Feb. 28 2023