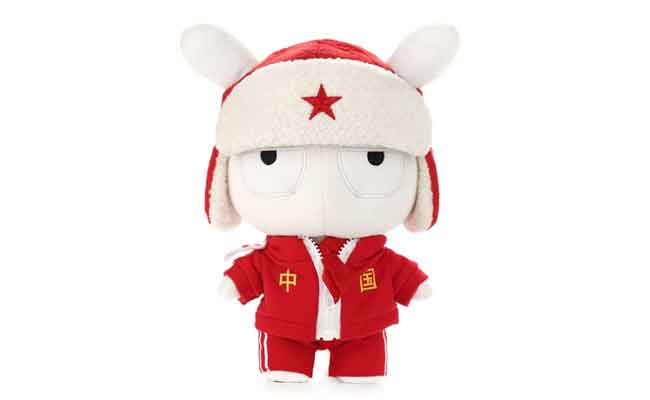 As Chinese tech company Xiaomi completes a phenomenal five years, we take you through the major milestones in its journey so far.
When should a start-up no longer be called a start-up? Umm… possibly when its valuation breaches the several-billion-dollar mark. In December 2014 China's hottest tech start-up Xiaomi surprised naysayers when its valuation hit the $45-billion mark.
Xiaomi, sometimes called the 'Apple of China', has officially become the biggest smartphone manufacturer in China and ranks No. 4 globally. Often called 'China's Steve Jobs', Lei Jun, Founder and CEO of Xiaomi, is a serial entrepreneur: he was earlier the CEO of software company Kingsoft, and also the founder and chairman of Joyo, an e-commerce business that was later acquired by Amazon. Lei Jun dismisses the Apple comparisons. He is quoted as saying "Apple is, of course, an incredibly successful company. I'm not trying to compare Xiaomi with Apple. But if people really want to compare Xiaomi to a foreign company, you can say it looks a bit like Apple but it's really more like Amazon with some elements of Google."
Earlier this week, Xiaomi celebrated its fifth birthday with millions of fans and hit a new high with a Guinness record for the "most mobile phones sold on a single online platform within 24 hours"—a jaw-dropping 2.11 million mobile phones.
Xiaomi's growth has been phenomenal. The company first started taking orders in September 2011 and received 300,000 orders within two days. One year later, it was valued at $6 billion and had sold a total of 3 million phones, no mean feat for a new company.
Going global is a significant part of Xiaomi's future game plan. In August 2013, it made its first big international hire—former Google Android Vice President Hugo Barra came on board and took charge of Xiaomi's international business division. With Barra on board, Xiaomi's globalization plan went into high gear. By the end of 2014, Xiaomi had sold over 70 million phones globally and was valued at $45 billion, higher than Uber's $41 billion valuation.
As of today, Xiaomi is already present in Singapore, India, Malaysia and Philippines, and has plans to go to Turkey, Russia, Brazil and Vietnam. Xiaomi has already opened its Brazil office in Sao Paulo but according to Hugo Barra, the "long and painful device certification process" is holding Xiaomi back from conquering that market.
Our infographic below shows you this fascinating company's major milestones thus far.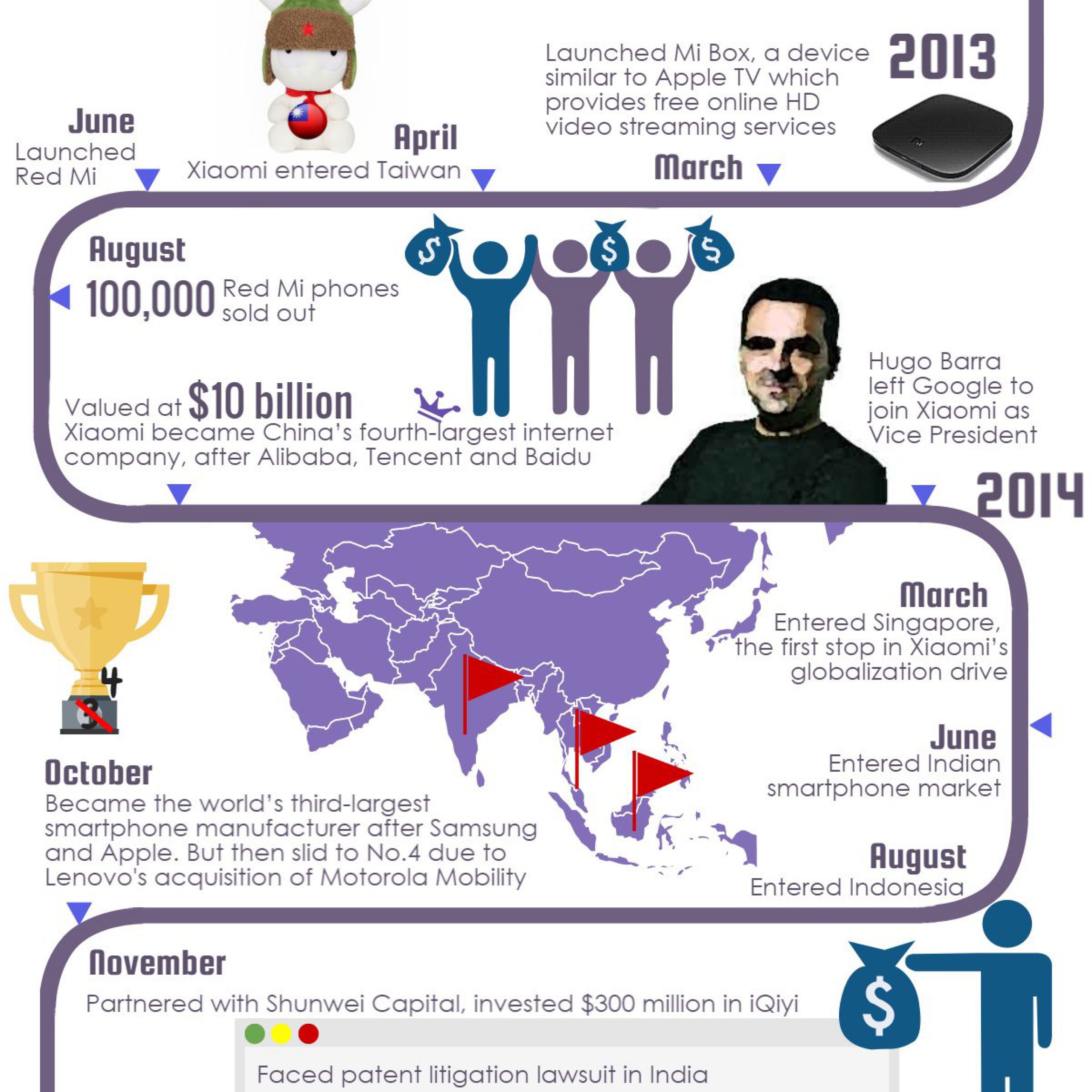 (Image courtesy: mi.com)
Enjoying what you're reading?
Sign up to our monthly newsletter to get more China insights delivered to your inbox.