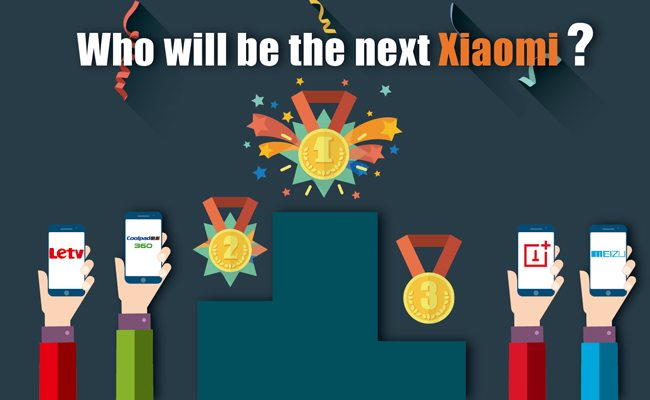 From LeTV to OnePlus, the new contenders for the top spot in the Chinese smartphone market.
The rise of Xiaomi is making many Chinese smartphone companies drool—they see that a start-up can challenge, and even dethrone, giants like Apple and Samsung in China. So even though growth of the domestic smartphone market is slowing to single digits, many phone makers are rolling up their sleeves. For them, Xiaomi is the new role model and the target to surpass. Except for traditional manufactures like Huawei, ZTE and Lenovo, we take a look at four internet-oriented companies that are in the race to the top: Meizu, Qihoo360 and Coolpad, LeTV and OnePlus. Which of these do you think will become the next Xiaomi?
Meizu
Before the birth of Xiaomi, Meizu was the trendsetter among Chinese smartphone makers. In late 2008, the former MP3 producer announced its first phone called the M8, a Windows-based handset that mimics the iPhone's user experience. Back then the Wifi function was still banned on cellphones by the Chinese government—just to remind you how long ago it was.
The unprecedented release earned Meizu a loyal fan base, which, however, didn't expand much over the years as the brand positioned itself in the niche market. Although Meizu is the earliest phone maker that adopted an internet-based, direct sales strategy, it was not the best at marketing or raising capital. Meizu co-founder and CEO Huang Zhang, a high-school dropout who rarely spoke with the media, viewed venture capitalists as speculators and so refused to sell company shares to them. Huang even claimed that Lei Jun failed in his attempt to invest in Meizu and so he founded Xiaomi with ideas stolen from him, which Lei, of course, dismissed.
But it seems that Meizu has gone through a culture change—it is now trying to step out of its comfort zone and embracing the mass market. The company is going full throttle on marketing its MX series and it just announced a $600 million investment by Alibaba in February. Its customized Android system called Flyme has also received quite a few positive reviews. The company claimed that first quarter sales this year topped that of the entire 2014; analysts estimated that Meizu sold nearly 5 million units in the first three months of 2015. Although the number is still a far cry from Xiaomi's 60 million in 2014, we shouldn't underestimate Meizu's ambition, especially after it secured the backing of Alibaba.
OnePlus
OnePlus started out as a niche product, only available through invites. The inventory management trick made its gadget "the best smartphone you can't buy". It also adopted a global approach early on—the two-year-old Shenzhen-based company presents a young and racially diverse team; among the roughly one million handsets it reportedly sold in 2014, most were shipped outside Mainland China.
OnePlus only has one model so far (with different versions such as one with a bamboo rear cover), featuring a stunning full high-definition display and a saucy Android-based system called Cyanogen. The company has also introduced its own ROM this month called OxygenOS, which will likely be the default system for its next generation of products.
Like Meizu's Huang, OnePlus's founder and CEO Pete Lau was also a veteran in the music player business; his former employer Oppo—a MP3 maker-turned smartphone company, reportedly sold 30 million handsets last year with a focus on third and fourth-tier cities.
Now OnePlus is available to anyone inside China (it keeps the invite system for overseas buyers) and has opened its first offline store in Beijing and hired celebrity blogger Han Han as its spokesperson. The company is aiming to sell three to five million units in 2015 and more than 10 million next year. What's unclear is who is currently backing the start-up financially, but its co-founder Carl Pei told the press recently that OnePlus is seeking venture capital investment in the Silicon Valley.
LeTV
The most-hyped smartphone brand so far this year, LeTV finally announced three low-priced flagship models on 14th April, following months of marketing campaigns. The company managed to pack (well, almost) a 6,000-person capacity stadium for the launch event, which started off like a pop concert and lasted for a full day.
Called Le 1, Le 1 Pro and Le Max, the phones share a similar bezel-less design that makes them "children of HTC One and Huawei's Mate7", as some on social media say. But LeTV is offering something unique inside the phone—a live desktop that feeds users movies and TV shows from LeTV's video streaming platform. LeTV dubs its content-oriented product "a comprehensive mobile internet ecosystem", which they claim will "revolutionize" how smartphones are perceived by consumers. However the phones are still subject to the market's test, as they become widely available next month.
LeTV is one of China's largest online video providers with its own production capabilities. It also makes smart TVs and sold more than 1.5 million units last year. The company's CEO Jia Yueting is believed to be well connected politically and has deep connections in the entertainment world. If its products can live up to its promise, LeTV does not lack ways of getting the word out (or sales up).
Qihoo360 & Coolpad
It was initially rumored that Qihoo, China's leading free security software provider, was going to invest in OnePlus to foray into smartphones. But later it turned out that it was Coolpad—in December 2014, Qihoo spent $400 million to form a joint venture with the low-end handset maker, which is supposed to release higher-priced flagship phones later this year.
Qihoo grabbed headlines a few years ago when it was involved in a series of legal disputes with internet giant Tencent. The two accused each other of defamation and unfair competition. At some point they started asking users to choose sides—you couldn't keep both Qihoo's 360 Security and Tencent QQ on your PC.
But since then Qihoo has been rather quiet, making no significant investments or launching notable new products. The firm is becoming more profitable though—making more than twice as much in 2014 compared to the year before, thanks to its rise in search and mobile games. But when it comes to smartphones, what Qihoo lacks is not access to users, but a unique selling point that will impress consumers. The safety card doesn't play well anymore (hello Blackberry), and it doesn't have any strength in content (LeTV) or music (Oppo).
But we shouldn't overlook Qihoo because of its new partner Coolpad. The company rules the low-end (below RMB 1,000) market, selling 45 million handsets last year. Coolpad's poster child—a model called Dashen, or Big God in English—sold four million handsets in 2014. Analysts expect that Qihoo will work with Coolpad to build on the success of Dashen, but if the two are serious about entering a higher-end market, coming up with a new brand name may not be a bad idea.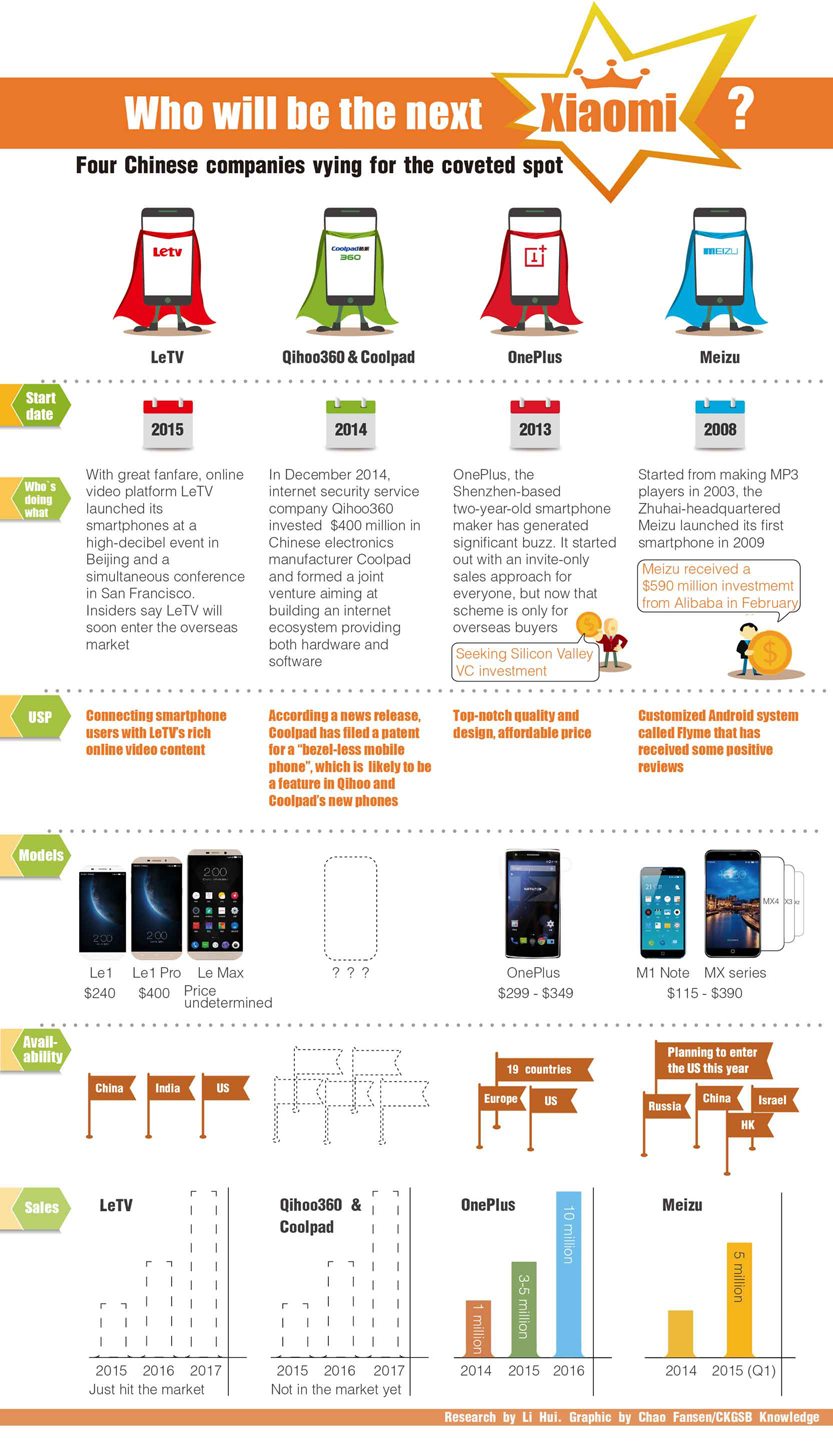 Enjoying what you're reading?
Sign up to our monthly newsletter to get more China insights delivered to your inbox.