Population is the most important basis for economic growth and for a long time, an ageing population was considered the preserve of developed countries. In 2020, there were 12 million births in China, not only a record low, but also far lower than previously expected. The country now has a total fertility rate of 1.3 for women of childbearing age, which is significantly lower than the replacement fertility rate of 2.1 and, rather more worryingly, below the international warning threshold of 1.5 that signifies a "low fertility trap."
In explaining why China's fertility rate is so low, there are the oft-cited factors of economic and social development, East Asian culture, the psychological impact of the one-child policy, education pressures and the burden of housing prices. But how accurate are these explanations and, in the light of international experience, can low fertility rates be reversed?

Low fertility rates
Economic and social development is generally the first thing that defines fertility rates—as a country's per capita income grows, fertility rates usually fall. But this hasn't been the case for China where the fertility rate is well below expected levels. A country with China's per capita income should expect to see a fertility rate of around 2.3.
The inherent pressures of East Asian culture are often cited as one of the reasons for low fertility rates, but the reality of the data suggests that this is no longer a bullet-proof excuse. For example, Japan, which has always been considered a relatively childless country, has a fertility rate of 1.4 which, when compared to their GDP per capita of around $39,000, places them well above the GDP/fertility rate trend line. Singapore's fertility rate also exceeds the theoretical level and South Korea and Taiwan have fertility rates that are 0.5 below the theoretical level—a gap usually attributed to high education costs and fierce social competition. But for China, the gap is a staggering 1.0, which should correlate to a GDP per capita of $40,000, four times the current number.

Why are rates so low?
There are several different contributors to China's exceptionally low fertility rate, the first of which is a lack of change in psychology of family planning at the level of individual couples in spite of the change in family planning policies. Somewhat counterintuitively, the relaxation of child-related government policies hasn't had the level of impact on fertility rates that people expected. Before the change from a one-child to a two-child policy in 2016, many predicted that births would rise to an annual peak of 40 million, but the actual peak was around 18 million and since 2018 the number has fallen to a point below pre-two-child policy levels.
The long-term implementation of the single-child policy has shaped the social concept of fertility. Most young Chinese today, and their parents have grown up in only-child scenarios and do not see any problem with that as the status quo, nor do they feel they have any incentive to change. This is in stark contrast with the US, where if a family decides to have a child, they very rarely stop at one.
Fertility intention surveys—ascertaining the level of desire to have children—in China indicate there is an increasing number of people who do not want to have children, compared to those who intend to have one or two kids. But these results vary based on the strictness of legacy policies at the local level, with eastern Chinese provinces that have historically had stricter limits on procreation having the lowest level in terms of intentions.
Pre-existing family planning policies have also reduced the number of women of childbearing age in the Chinese population, the impact of which has been, and will continue to be, enormous. There are now 13% less 20-35 year-old women in the country than there were 10 years ago and this number is expected to shrink by a further 30% over the next decade. Japan exemplifies the issue—its fertility rate has risen steadily since 2005, but actual births are down due to a lack of childbearing women.
A second contributor to China's low fertility rates are East Asian cultural influences prevalent in the region. Both Japan and Singapore are East Asian nations with "normal" fertility rates, but this is generally understood to be the result of the various fertility incentives pursued in each country. And while these two are outliers, from the abundance of research on the topic, there is a consensus that East Asian culture today is tending to suppress fertility rates.
There are several defining cultural factors that have a knock-on effect on fertility rates: a high emphasis on the importance of education can be both expensive and keep women in education longer, meaning that they have their first child later; the higher expectations of domestic responsibilities on Chinese women; Chinese working culture promotes hard work and long hours which mean less parenting time available; there is social resistance to having children outside of wedlock; and, with a higher number of women in the labor force in East Asia, the opportunity cost of having children is higher.
The issue is made clearer by comparing the fertility rates of East Asian communities in the US and Canada with the focal mainstreams—even when educational expectations are controlled for, surveys have found that the fertility rates of the East Asian communities are noticeably lower.
The third contributing factor is a combination of social issues that take their toll on fertility rates. The impact of high housing costs has been felt particularly in large and medium-sized cities where there are additional cost pressures for families to deal with. The Chinese education system, for example, is highly dependent on family resources because of the fierce level of competition for college entrance and the uneven distribution of the educational resources available. Rapid economic and social progress has caused anxiety for parents with regard to their children's performance and the ubiquity of the internet, which allows for easy comparison, has only exacerbated the issue.
Many prospective Chinese parents have made it clear that they would prefer not to have any children if they are unable to give them everything they need, and the spiraling costs of housing and education are making this increasingly likely.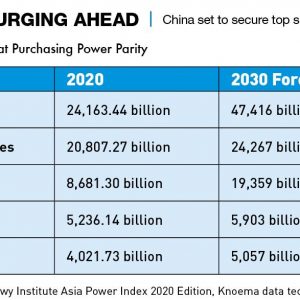 Enjoying what you're reading?
Sign up to our monthly newsletter to get more China insights delivered to your inbox.