China leads the global smartphone market both in terms of manufacturing and smartphone brands. China has built up a remarkable lead in the global smartphone market over the last decade, both in manufacturing and brands. But things may be changing
Throughout the recent China-US trade war, one consumer electronics product has been conspicuously exempt from Washington's tariffs: the smartphone. In many a tweet, US President Donald Trump threatened to slap 15% levies on Chinese-made handsets, but it never came to pass and was put to rest—at least for a while—with the signing of the phase-one trade deal in January.
Trump never pulled the trigger on smartphone tariffs because it would have had a significant impact on the price of most mobile phones sold in the United States. It would have particularly hit Apple, which has almost half of the US smartphone market and relies on Chinese factories for the bulk of iPhone assembly.
Such is China's current dominance of the global smartphone supply chain. Among the world's top five smartphone makers by shipments, only South Korea's Samsung produces the majority of its handsets outside of China. Apple and all the Chinese brands, led by Huawei, vivo and Xiaomi, make most of their phones in the Middle Kingdom. The components are sourced from suppliers around the world, but the phones are considered "Made in China" because that's where the finished product is assembled.

Dialing in
China currently dominates not only the manufacturing of smartphones, but also smartphone brands globally. Of the world's top seven smartphone brands by shipments, five are Chinese: Huawei, Lenovo, Oppo, vivo and Xiaomi, according to Beijing-based Counterpoint Research.
Worldwide smartphone vendors shipped a total of 275.1 million units during the first quarter of 2020, with over two-thirds of them being manufactured in China. Samsung phones made up the biggest portion, with 59 million units, Huawei came in second with 49 million and Apple third with 40 million.
For the most part, Chinese brands dominate their home market, South-East Asia and Africa. In China, Apple is the only major non-Chinese brand. In South-East Asia and Africa, the major non-Chinese player is Samsung. In Europe, Chinese brands are gaining ground on Apple and Samsung. Xiaomi was the third leading smartphone maker by shipments in the second quarter of 2020, while Huawei was fourth, according to Canalys, a global technology market analyst firm based in Singapore. In North America, Lenovo was the fourth handset brand in the second quarter, according to Counterpoint.
"Due to the high cost-performance ratio of their products, Chinese brands have been more popular in price-sensitive markets, including South-East Asia, India and Africa," says Eddie Han, a smartphone analyst at the Taipei-based Market Intelligence & Consulting (MIC) Institute. "In the European market, before the US ban, Huawei also had a good market share owing to its cooperation with Leica and its innovative design."
But things are changing. Smartphone brands want to mitigate risk and "not have production centered in just one country," says CK Lu, a senior director analyst at research firm Gartner. He sees the pandemic playing a paramount role in their calculations. When Chinese factories were forced to shut down earlier this year, smartphone makers strained to meet shipment targets. That highlighted a need to diversify production facilities.
But the pandemic has simply accelerated a trend that began in 2016 in response to China's rising labor costs and continued amid the trade war. China's share of global smartphone production fell from 75% in 2016 to 68% in 2019, according to Counterpoint.
Brands both international and Chinese are moving smartphone assembly to other emerging markets in Asia, chiefly India and Vietnam, where costs are considerably lower. "The shift to India is fueled by the anticipated massive local market opportunities and India's increased tariffs on imports," says Han from the MIC Institute. With a population of 1.3 billion, the Indian market is especially important, and Chinese smartphone brands are among the top sellers there.

The pivot to India and Vietnam
India is currently the world's fifth largest economy with a population second only to China's. India will surpass China as the world's most populous nation in 2027, according to the United Nations' 2019 World Population Prospects report.
To attract smartphone manufacturers, New Delhi is dangling a range of incentives. In June, IT Minister Ravi Shankar Prasad announced the launch of a $6 billion plan to strengthen India's electronics manufacturing, focusing first on boosting the local production capacity of five global handset makers: Apple, Samsung, Oppo, vivo and Xiaomi.
"The trade tension between the US and China has coincidentally occurred at the same time that India has a business-friendly government in power, which facilitates making India a potential manufacturing replacement," says Ross Darrell Feingold, a Taipei-based political risk analyst.
According to India's Economic Times, Apple plans to move as much as 20% of its iPhone assembly from China to India over the next five years. The value of the iPhones produced in India during that period could reach $40 billion, a huge increase over the current $1.5 billion. Apple would rely on its Taiwan-based contract manufacturers Foxconn and Wistron, which already have India production facilities, to assemble the phones.
India is already a key consumer market, especially for Oppo, vivo and Xiaomi, which has been India's top smartphone brand by shipments since 2018. Counterpoint Research estimates the Beijing-based firm will produce 60 million smartphones in India this year, up from 40 million in 2019. Vivo and Oppo are even more ambitious, planning to double their respective India annual smartphone production to 50 million and 100 million units, respectively.
Vietnam is another winner of the shift of smartphone production out of China. In the summer of 2019, Google began moving production of its Pixel smartphone from China to Vietnam to take advantage of its lower costs and to avoid possible US tariffs on Chinese-made smartphones. The US accounts for about 70% of Google's smartphone sales.
Vietnam has also become a smartphone production hub for Samsung, which closed its last China handset factory in October 2019. That move made sense as Samsung holds less than a 2% market share in China while it leads the Vietnam smartphone market with an almost 40% share, according to research firm GfK. The South Korean electronics giant is also Vietnam's top foreign investor, having invested $17 billion in the country, according to a March statement.
When the coronavirus struck South Korea earlier this year, Samsung even temporarily shifted production of its flagship Galaxy S20 and Z Flip handsets for the domestic market from its home country to Vietnam.
"The establishment of smartphone factories in Vietnam is a matter of corporate strategy," says Mia Huang, an analyst at Taipei-based market intelligence firm TrendForce. "Samsung chose Vietnam as a major manufacturing site for smartphones because the country has an acceptable level of infrastructure and human resources."
Battle of the brands

Even as its share of global smartphone production declines, China's own handset brands remain formidable players. One reason for that is they sell lots of phones in China, the world's largest smartphone market. Huawei, whose phones are known for being good value for money, has ridden a wave of patriotism at home amid mounting US sanctions. Huawei's market share in China rose to a record 36% in the first quarter, according to Counterpoint.
"US sanctions, including on Huawei's use of Google's Android OS, will strongly impact its overseas sales. It will have to pivot and concentrate on the domestic market," says Daniel Tu, managing director of Hong Kong-based Active Creation Capital and former chief innovation officer of Ping An Insurance. "However, if it prevails as the dominant player in China, other local brands will suffer."
Rising geopolitical tensions are a risk for Chinese brands, especially Huawei. The Shenzhen-based telecoms giant is facing the prospect that restrictions on its use of American technology could eventually crimp its ability to ship new devices.
"The international market's preference for Chinese brands may be reduced," says Eddie Han. "Their loss is likely to be Apple and Samsung's gain, and to a lesser extent, Google, LG and Nokia."
Huawei's key international market is Europe, where it has made significant inroads in recent years. Europe accounts for about 30% of Huawei's overall smartphone sales, according to MIC. Lacking Google Mobile Services (GMS) could eventually end its European foray. Telecoms carriers in Europe worry that they will have trouble selling Huawei phones without Google's system, MIC noted in an April research report about Huawei's supply chain.
For the time being, Huawei has found a Band-Aid solution: It is shipping older phones overseas not subject to the U.S. export ban, which can still be sold with Android. "Huawei is buying time," says Gartner's Lu. "At some point though, it will be hard for them to compete with other brands shipping phones with more advanced hardware."
Huawei has also launched its own mobile operating system, HarmonyOS, but it remains at a fledgling stage. "Word is the operating system is unproven at scale and stability is an issue," says Tu. "The Achilles' heel [for its global smartphone business] is that Huawei lacks a large and credible app developers' community."
In Europe, Huawei has lost market share to Apple, Samsung and Xiaomi. A Canalys report of first quarter smartphone sales in Europe shows Huawei's sales fell 40% year-on-year, the most of any major brand. Huawei has an 18% share of the European market, compared to Samsung's 37% and Apple's 24%. Xiaomi has a 10% market share and is growing fast, with shipments surging 79% in the January-March period. It could soon surpass Huawei.
Both vivo and Xiaomi have slowly increased their global market share over the past year, as Huawei's troubles have grown. Research by International Data Corporation (IDC) shows that Huawei's share of the global smartphone market has remained flat at around 17.7% since the second quarter of 2019. Buoyed by India sales, vivo has increased its market share to 9% from 8.6% while Xiaomi accounts for 10.7% of global smartphone shipments, up from 9.7% in the second quarter of 2019.
Multipolar world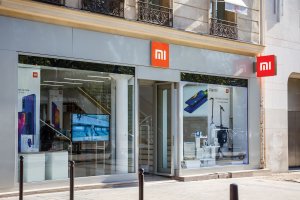 Chinese smartphone brands could eventually face serious competitors based in other emerging markets, especially Vsmart, a Vietnam-based handset brand. Like Chinese brands, Vsmart uses its home team advantage, drawing on niche sales channels and tweaking the phones' Android operating systems to suit local consumer tastes. By April, just 15 months after the brand's launch, Vsmart had a 16.7% share of Vietnam's smartphone market, according to GfK.
In July, Vinsmart, the parent company of Vsmart, announced the launch of Vietnam's first 5G smartphone, the Aris 5G. The phone will play a foundational role in a homegrown Vietnam 5G ecosystem, the company said in a statement.
But in the short term, neither India or Vietnam is likely to challenge China in the global smartphone business. "In order to quickly develop a competent team specializing in smartphone R&D, emerging smartphone brands require a large amount of investment capital and a diverse range of software and hardware development competencies," says TrendForce's Huang. "All of these requirements must be met in order to succeed in the hypercompetitive smartphone industry. Judging by the current state of the market, Vietnam or India are unlikely to compete at the moment."
Looking ahead, China may accelerate efforts to transform its tech manufacturing sector from labor-intensive to capital- and technology-intensive. To this end, China has invested hugely in a domestic semiconductor supply chain with the goal of being self-sufficient by 2025. In October 2019, it set up a new state-backed semiconductor fund of RMB 204.2 billion ($28.9 billion) in a bid to cultivate domestic chip-making champions. This fund is $9 billion larger than a similar one established in 2014.
"The success of the transition will depend on whether the US will continue to impose new restrictions on semiconductor technology and components to be shipped to Chinese brands such as Huawei and how much space is still left for the cooperation between China and integrated circuit makers in Asia," says MIC's Han.
Meanwhile, in the long term, China's dominance of smartphone manufacturing will likely ebb. "The Apple supply chain can be seen as a bellwether for China's hold on smartphone production," says Tu of Active Creation Capital. "Look at the movements of companies like Foxconn, who are long-time suppliers to Apple. Many are opening plants in South-East Asia or India for a host of reasons including costs, the trade war, COVID-effect and growing geopolitical tensions."
Enjoying what you're reading?
Sign up to our monthly newsletter to get more China insights delivered to your inbox.