China has more billionaires than anywhere else in the world, but the wealth list is volatile, with names often rising or falling sharply each year. Why is that so?
Sun Piaoyang, a pharmaceutical executive and former chairman of Jiangsu Hengrui Medicine Company, typifies the ever-changing nature of China's rich list, with a 57-place slide from number 35 in 2020, down to 92nd place in 2021. Sun had not suffered a catastrophic loss of fortune, his net worth had only fallen by $2 billion. His change in ranking was the result of simply being outstripped by the wealth of others, including many new entrants.
The China rich list, published by the Hurun Report, comprised 1,058 billionaires at the end of 2020, compared to 696 billionaires in the United States, and 259 more than one year previously. China's super-rich club is not only growing fast, but it is also very volatile, with many names shooting both up and down the list each year, reflecting both the dynamic nature of China's economy and business environment, and the constraints on the entrepreneurial ecosystem. Sometimes being a billionaire in China can be stressful.
Top of the China billionaire list for most of the past decade has been the former CEO of Alibaba, Jack Ma, with an estimated net worth of $47.5 billion in early 2021. Last November, for a brief moment, he had the chance to beat even global heavyweights like Amazon founder Jeff Bezos and Tesla's Elon Musk due to his fintech firm, Ant Financial, which was planning an IPO at a valuation of around $320 billion. The prospectus indicated Ma controlled just over 50% of the shares, but the Chinese government suddenly canceled the IPO, and Bloomberg reported in April that Ant Financial's valuation could now be as low as $29 billion. So, Ma now sits 24 places below Elon Musk on the global billionaire list on $55 billion, and fourth place on China's Hurun Rich List.
The current Numero Uno on China's billionaire list is Zhong Shanshan, whose bottled water company Nongfu Spring was listed in 2020, giving him a reported net worth of $85 billion. There is no sign of his company's income streams running dry any time soon, but based on the volatility of the list, Zhong cannot rest on his laurels if he wants to stay at the top.
"The fast economic growth and dynamic business environment in the past couple of decades has resulted in this huge wave of wealth," says Rupert Hoogewerf, Chairman of the Hurun Report and a Professor in Practice at Durham University. "Many opportunities have and will continue to come out of the warp speed changes in China's economy and society. And the entrepreneurial spirit and hardworking determination of Chinese people have created a sea change in the balance of wealth around the world."
Deng Xiaoping's reforms helped China open up in the 1980s when there was an urgent need to develop the private sector by encouraging entrepreneurially-minded individuals to give up the "iron bowls" of state-related jobs and venture out to establish their own businesses, says David Thomas, CEO of Think Global Consulting. "This required a total cultural shift in the mindset of new university graduates and some of the younger middle managers in large state-owned enterprises."
Those people—most of them associated with or supported by the state-dominated system—were the first of the corps of super-rich who now play such an important role in China's economy, and also the world's. "This is how China stimulated its economy—by encouraging a group of motivated entrepreneurs to develop and grow the private sector into what it is today," adds Thomas.
New money
According to the Hurun Global Rich List 2021, there were 3,228 billionaires in the world at end-2020, a number that rose by an average of eight billionaires per week during that eventful year, despite the pandemic. Although US billionaires Elon Musk and Jeff Bezos sit atop the list with $197 billion and $189 billion fortunes respectively, Chinese billionaires have started to dominate the list in terms of sheer volume.
China now occupies about one-third of the places on the global billionaires list, largely due to a boom in China's stock markets over the past year, and China's fast economic recovery from the pandemic. "Chinese entrepreneurs have done much better than expected thanks to the surge in Chinese equity markets, the wave of initial public offerings and the technology sector's strong growth," says Alberto Antinucci, China business strategy specialist and CEO of Antinucci Consulting Services.
Almost all of China's rich people are "nouveau riche," meaning they did not inherit their wealth, but became wealthy through their own connections, determination and hard work. In many other parts of the world, lists of the super-rich are dominated largely by legacy money, exemplified by names such as Koch and Mars. In China, however, it is just the opposite—basically all wealth in China dates from the 1980s and mostly from the last two decades. And much of it is based on debt acquired to accelerate business growth.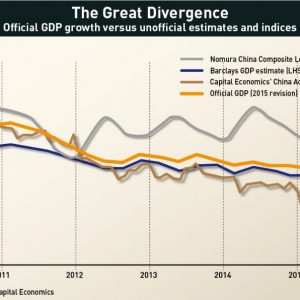 Enjoying what you're reading?
Sign up to our monthly newsletter to get more China insights delivered to your inbox.